Parques infantiles interiores
Views: 12394 Update date: Mar 22,2021
Los 10 principales fabricantes de Parques infantiles interiores

Parques infantiles interiores que incluyen Centro de entretenimiento cubierto Famly, Equipos de juego kids soft, Área de juegos para niños pequeños, Parque trampolín, rocódromo y campo de guerrero ninja.
Comercial Parques infantiles interior proveedor como a continuación, puede elegir como su socio
comercial.
1. Indoor Playgrounds International en EE.UU.
2. Soft Play en EE.UU.
3. Orcacoast play en Canadá
4. Go Play Systems en EE.UU.
5. Cheer Amusement en China
6. Angel Playground Equipment en China
7. KidSteam en EE.UU.
8. iPlayCo en Canadá
9. ELI Play en Países Bajos
10. Worlds of WOW en EE.UU.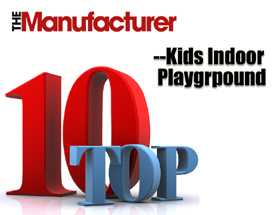 Haga clic a continuación en imágenes para visitar el sitio web de los proveedores
Si usted está buscando juegos de teatro de interior para uso doméstico, Para sus propios hijos en casa,
entonces usted debe visitar debajo del sitio web cedarworks.com, wayfair.com, stateofplay.com, Costco,
Homedepost, Amazon. Pueden hacer entrega rápida también pueden seleccionar piezas y materiales
para bricolaje por sí mismo.
1. Indoor Playgrounds International en EE.UU.

Somos su proveedor de estructuras de juego en interiores y todo lo divertido para los Centros de Entretenimiento Familiar (FEC). Hemos ayudado a cientos de empresas a personalizar su solución de juego. Si está buscando el mejor parque infantil cubierto, puede ponerse en contacto con nosotros. Como líder de la industria ofrecemos algo más que un producto, ofrecemos caminar junto a usted a través del proceso y proporcionar nuestra riqueza de conocimiento sobre la industria y lo que es operar una FEC. Nuestro socio fabricante se adhiere a nuestros altos estándares cuando se trata de calidad y seguridad, y cada parque infantil puesto a la venta está respaldado por una garantía de 18 meses!
2. Soft Play en EE.UU.

En 1984 cuatro innovadores en un garaje iniciaron Soft Play® para reimaginar equipos de juegos infantiles. Los fundadores de la compañía desarrollaron una alternativa a las estructuras tradicionales de juego al aire libre, superando rápidamente el garaje y ganándose la confianza de algunas de las marcas más grandes de Estados Unidos. Hoy en día, somos el líder mundial en equipos de juegos infantiles contenidos con instalaciones en más de 60 países. Nuestra experiencia, experiencia y compromiso con la excelencia significan que usted puede ofrecer una experiencia divertida y positiva a sus clientes y sus hijos.

3. Orcacoast play en Canadá

Fundada en 2004, Orca Coast es una empresa familiar que se inició para mejorar la calidad y el bienestar del juego en la industria actual. Nuestra reputación es la clave de nuestro éxito y lo que nos ha convertido en la principal compañía de juegos de interior del mundo para confiar en su empresa. Sabemos que al preocuparnos realmente por nuestros productos y clientes hemos hecho la diferencia. Con posiblemente el mejor registro de seguridad, estrategia de retirada de divisas y la mejor tasa de satisfacción en la industria dormirá tranquilo por la noche sabiendo que su inversión está en buenas manos.
4. Go Play Systems en EE.UU.
Acerca de Go Play Systems Company
¿Buscas más información sobre Go Play Systems company? ¡Has venido al lugar correcto! Instalamos parques infantiles cubiertos y atracciones de atracciones en todo el mundo. Somos expertos en el diseño 3D, configuración, temática e instalación de sistemas de patio de recreo interior de grado comercial para niños y adultos de todas las edades! Nuestros representantes y directores de proyecto le guiarán a través del proceso desde el diseño hasta la instalación y la entrega final. Su satisfacción es nuestra prioridad número uno. Nuestros equipos de instalación han construido sistemas de soft play de alta calidad, desde habitaciones pequeñas hasta almacenes masivos, y todo lo demás. Nuestros diseñadores en 3D son expertos no sólo en maximizar el espacio, sino también en crear espacios seguros para que los niños jueguen. Juntos, nuestro equipo reúne años de experiencia en el lanzamiento exitoso de sistemas de parques infantiles cubiertos

5. Cheer Amusement en China

Cheer Amusement es uno de los mayores fabricantes del mundo que se especializa en los diseños,
fabricaciones e instalaciones de equipos de juegos infantiles de interior de alta calidad y asequibles diseñados para
aplicaciones comerciales. Hemos instalado y supervisado intalaciones de más de 1.000 proyectos exitosos en todo
el mundo y han ganado gran popularidad en la industria de equipos de juegos infantiles. Además, hemos estado cooperando
con numerosas compañías famosas de soft play en América del Norte & Europa. Para la satisficación, siempre nos encontramos
los altos estándares y requisitos sobre las cualidades y servicios de dichas empresas.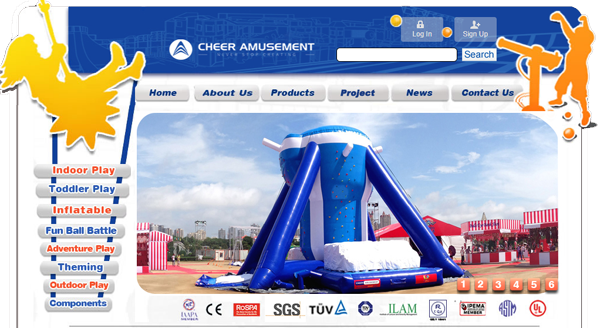 6. Angel Playground Equipment en China

Angel playground son empresas combinadas de producción y ventas de desarrollo. El producto tiene belleza de entrada y diseño de funciones con la mejor característica de la combinación de estilo extranjero y doméstico, patio de recreo amigable y seguro. Todas las producciones están hechas de materias primas no póonticas y ambientales que han sido probadas e inspeccionadas estrictamente antes de salir de fábrica, Todo el producto ha cumplido con los estándares de seguridad para el patio de recreo de CE, ISO TUV, etc. ¡De esta manera! Los parques infantiles Angel se han ganado la confianza de los clientes en todo el país en la industria de los parques infantiles. Niños de 70 países están disfrutando de nuestro equipo de juegos infantiles como América, Canadá, Brasil, Panamá, Colombia, Holanda, Finlandia, Suecia, Ucrania, Rusia, Corea, España, Italia, Bélgica, Checa, Eslovaquia, Eslovenia, Grecia, Singapur, Japón, Corea, UA, Emiratos Árabes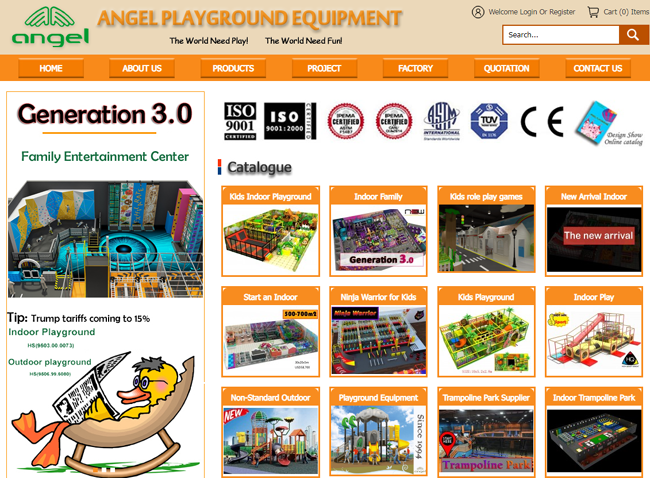 7. KidSteam en EE.UU.

KidSteam es un líder internacional de estrictas normas de seguridad para equipos de juegos infantiles interiores y una empresa con sede en Ee. UU.
que diseña, fabrica e instala atracciones para la diversión en lugares de todo el mundo. Con sede en Dallas, Texas,
KidSteam diseña, fabrica e instala soluciones llave en mano que promueven la salud y el bienestar general de los niños.
Nuestro objetivo no sólo es crear soluciones divertidas que se construyen para durar, sino también aquellas que no dañan nuestro medio ambiente. De KidSteam
iniciativa verde está impulsada por nuestros "productos verdes", como nuestros equipos comerciales de juegos infantiles interiores y
paseos en coche de mano. Con cero huella de carbono y procedente de energía renovable, nuestro compromiso con la salud y la seguridad ha
nunca ha sido mayor.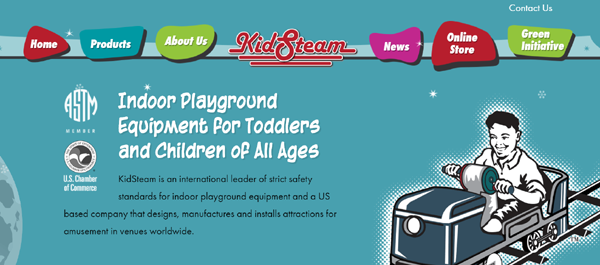 8. iPlayCo en Canadá

iPlayCO ahora tiene oficinas y ubicaciones de fabricación en América del Norte, Europa y Asia. Nuestras operaciones en América del Norte continuarán suministrando clientes en las Américas y en todo el mundo, nuestras operaciones asiáticas IREC Corporation se centrarán en el suministro de clientes en la región de Asia y el Pacífico. Los clientes en Europa también se beneficiarán de nuestras operaciones de fabricación y distribución. El mercado de Iplayco siempre ha sido global, y ahora tendremos las capacidades para abastecer a nuestros clientes de tres continentes diferentes.
Fabricamos estructuras de juegos interiores para niños diseñadas a medida desde nuestra planta en Langley, Columbia Británica, Canadá.
Fundada en 1999 iPlayCO tiene años de experiencia en el diseño, fabricación e instalación de estructuras de juego interiores y exteriores.

9. ELI Play en Países Bajos

Bienvenidos a nuestro dinámico mundo del deporte y el juego. Somos el fabricante y proveedor europeo líder de parques infantiles cubiertos, parques de camas elásticas y cursos deportivos. Todo nuestro conocimiento y experiencia se utiliza para diseñar, producir, instalar y mantener equipos de salto y juego en interiores de la más alta calidad.
ELI Play, European Leisure Industries, comenzó en 1994 con áreas de limpieza de piscinas de bolas. Mientras tanto, la compañía se ha convertido en un fabricante internacional de equipos de juego. Nuestra sede central y planta de producción se encuentran en el sur de los Países Bajos (Boxtel), donde operamos con un equipo de unos 75 empleados. Además, contamos con oficinas de ventas en Francia, Alemania y Dinamarca. Esto con el fin de proporcionar el mejor servicio posible a los clientes de todo el mundo.

10. Worlds of WOW en EE.UU.

Worlds of Wow crea ambientes temáticos ridículamente frescos y parques infantiles. Proporcionamos ilustraciones y gráficos originales para
traer sus ideas a la vida! Ya seas un sitio múltiple, una iglesia móvil o simplemente darle a tu espacio un aspecto completamente nuevo, sabemos
lo que se necesita desde la primera conversación mientras soñamos juntos hasta el último clavo puesto en su lugar. Nos encanta lo creativo
proceso de trabajar con usted a través del desarrollo de conceptos, personajes, elementos e historias. Es sólo nuestro papel traer
esta visión a la vida.
Nuestros temas siempre son originales, nunca prestados. Desde el check-in, hasta los pasillos, hasta las salas de grupo grandes, nuestros temas están diseñados
para contar una historia y crear destinos donde los niños quieren estar. Los temas son diferentes para todos y cada uno de los socios. En Worlds of Wow,
te llevamos a través de un resumen creativo para entender completamente tu ADN, cultura, visión y objetivos. Esto nos permite crear la
tema para usted que cuenta su historia y coincide con su visión.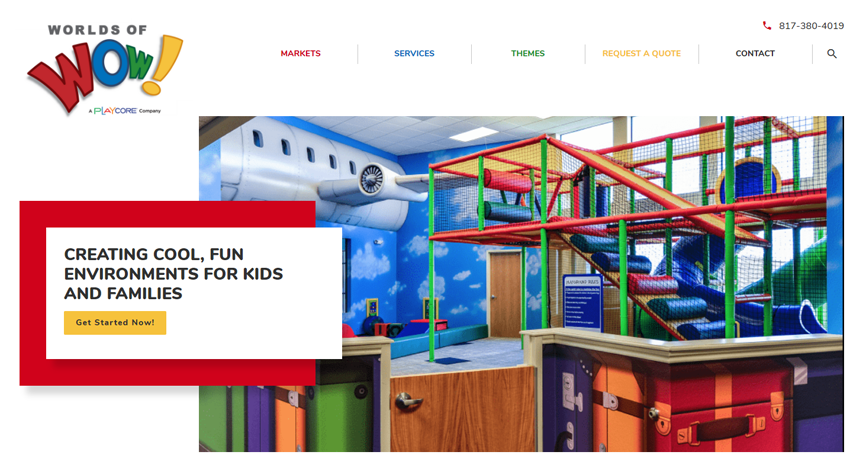 Comments

Rakesh Patel Says:
Indoor Soft play setup for 3 to 10 year age group..plz reply with design and setup cost.

Angel Playground Equipment CO.,LTD Says:
Hope this message find you well, we are pleasure to make proposal for your kids play area, please check our reply to your email. Thanks!

Siri Says:
Hi would like to know the logistics to setup a playarea and party hall for kids

Angel Playground Equipment CO.,LTD Says:
Already sent, Please check. Looking forward to your reply.

Alicia Says:
May I have a catalogue with pricing? Thank you

Angel Playground Equipment CO.,LTD Says:
Got your message, Thanks! Please check your email for process of start indoor playground, Looking forward your reply with layout information.

Rakesh Says:
We are keen to open one of indoorplay park in our town in new zealand. Pls send us information to get ideas

Angel Playground Equipment CO.,LTD Says:
Nice day! All price online are real, If anyone you like just let me know, we are pleasure to share you details, Process please check your email.

Shukria Says:
Hi I would like to open indoor playground in Toronto Canada . Do u guys access to Canada . I really like it the Rush fun park . I would like to talk about how much it cost and what is the progress

Angel Playground Equipment CO.,LTD Says:
Nice day! Please check your email for catalog, please follow the process and provide floor plan, We will make a good design for you.
Leave a Reply
Your Phone & Email address will not be published. Required fields are mareded*