Ice Age & Water Park
Product Description
Send Inquiry
Kids outdoor playground for supermarket on high quality!
Anti-UV kids outdoor play, LLDPE Plastic import from Korea!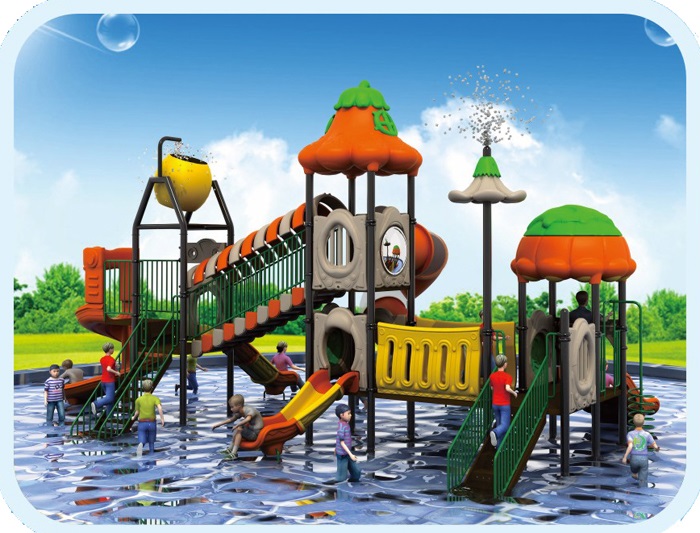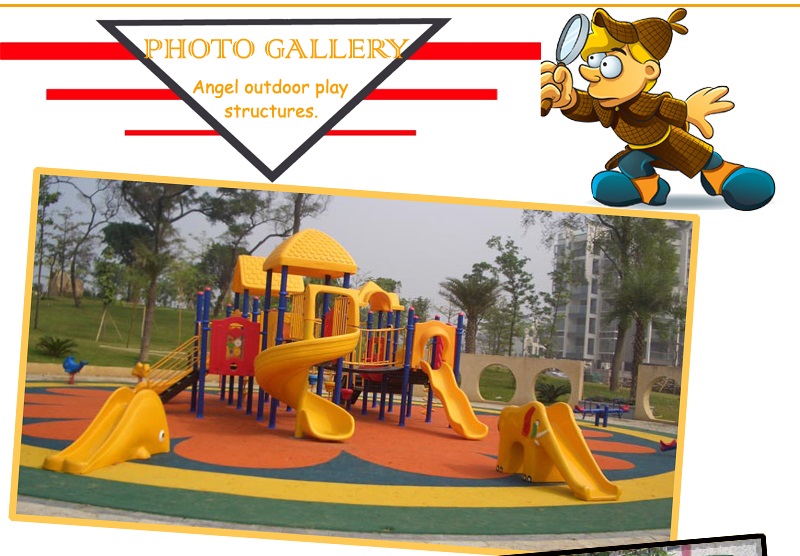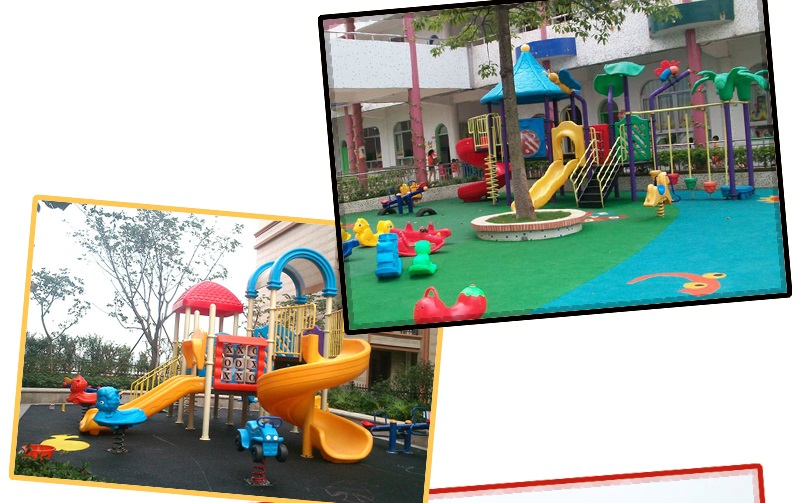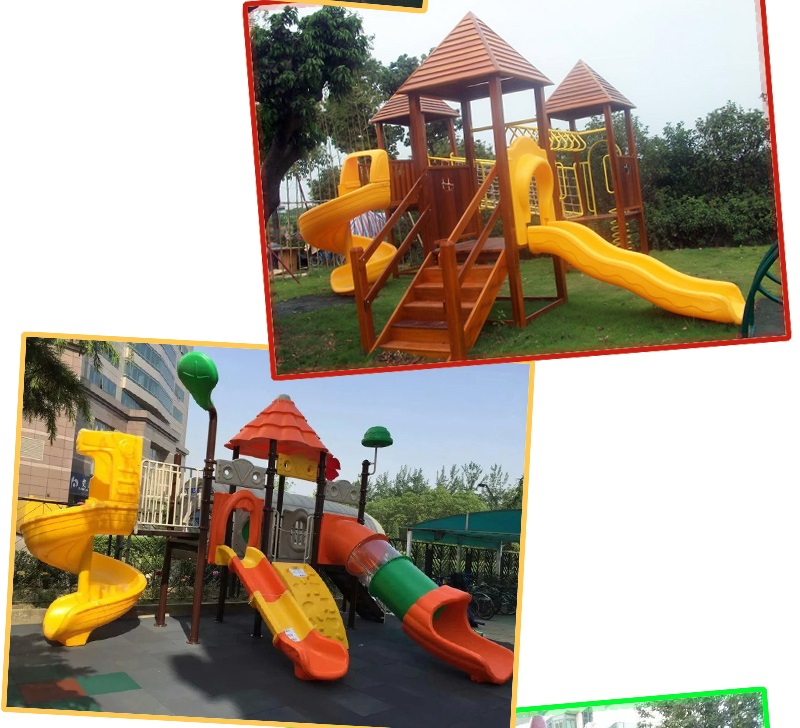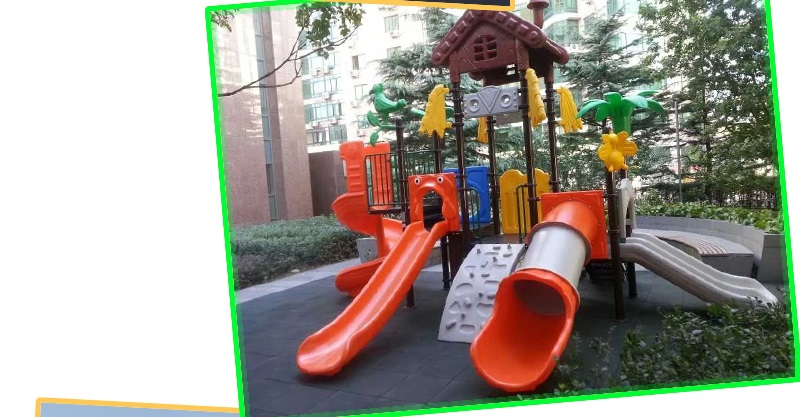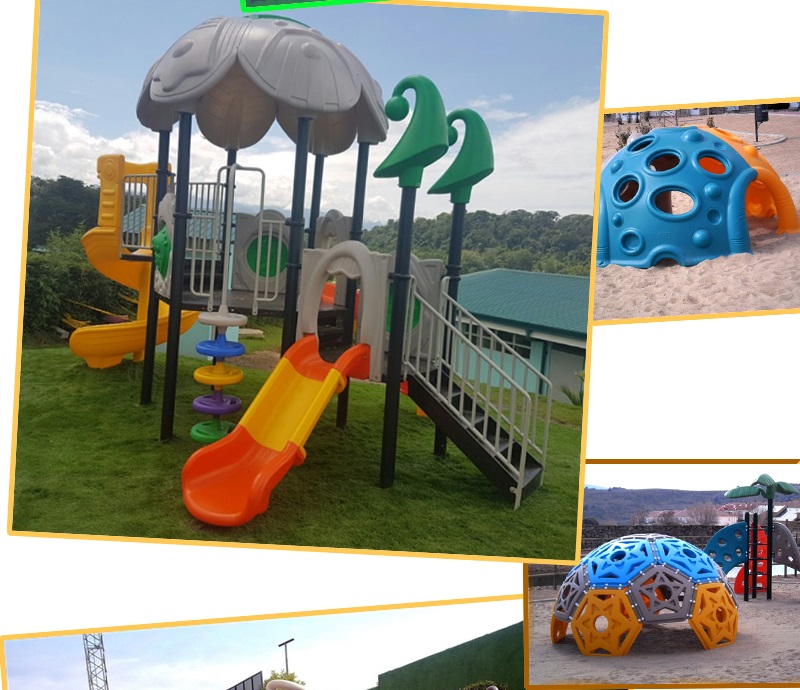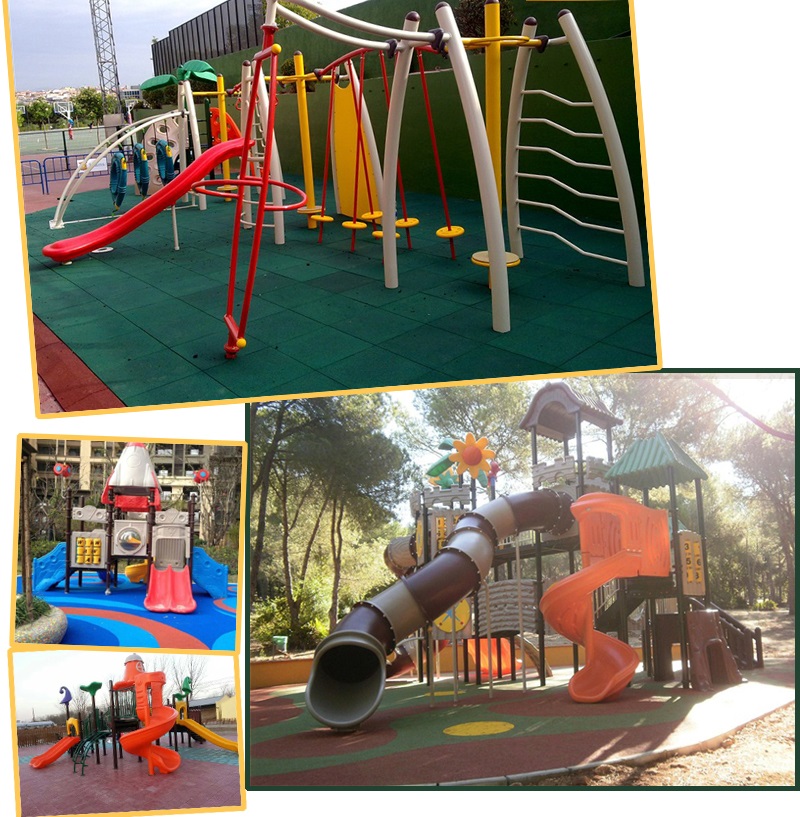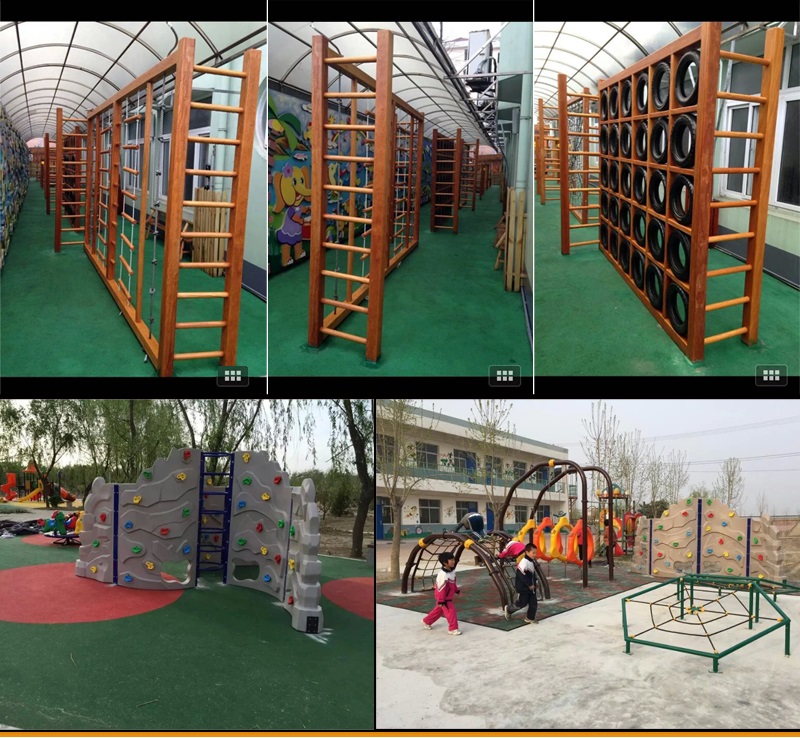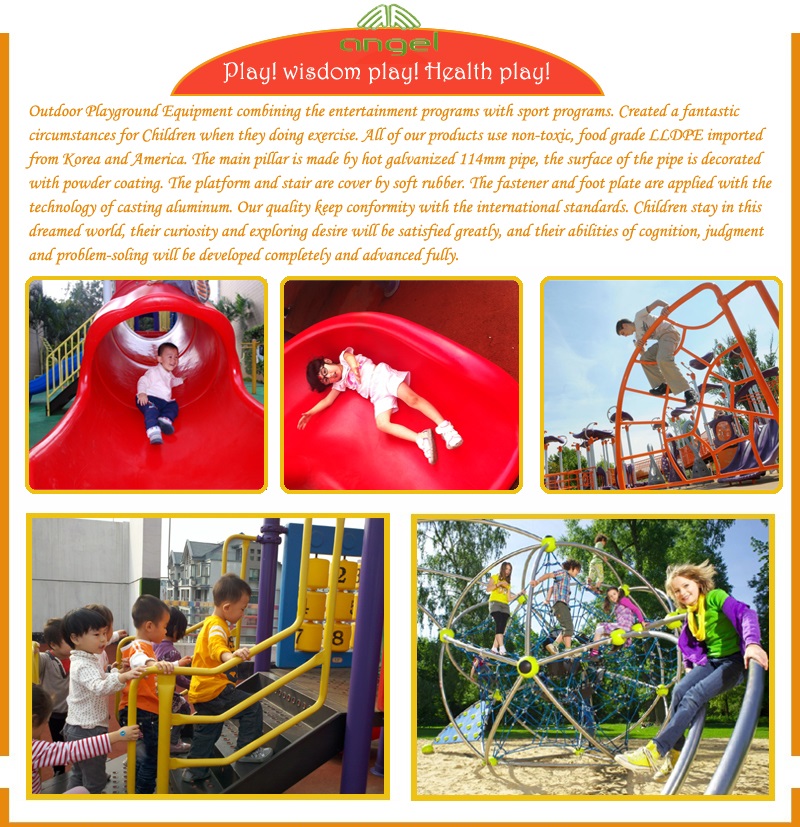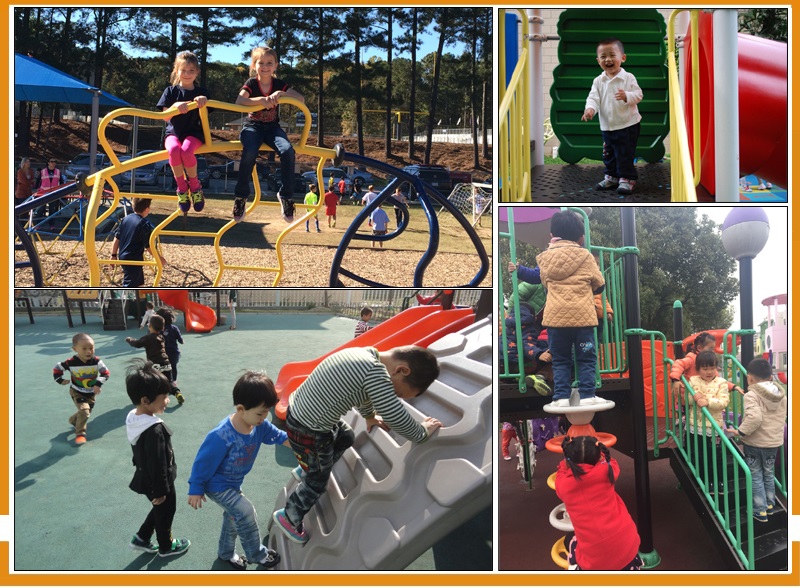 Outdoor Play Equipment Adds Laugher and Geniality To Your Community
It is household fact that in cities, in their communities, families have almost with each other with the barrier of these tightly closed doors. People live with their own families alone behind those closed doors without even know who lives next door after years of being neighbors. This kids of alienate relationship intensifies the loneliness and unsociable of some people, which will also deprive the right of your kids to find a good friend next door. However, if there could be outdoor play equipment in their community and people take an active part in joining it, things will be much different. Parents in outdoor playground will no doubt chat with other parents and make connection with them, which means that the confinement between families is gradually being broken. So an interesting outdoor playground is of great importance to add laughter and geniality to your community.
To begin with, outdoor play equipment reduces people vigilance against each other. On the one hand, the phenomenon in the outdoor play structures is relaxing and happy; most people who show up here are parents and mean no harm to others. People's vigilance to these special strangers will be much less than those they met in other places of their community. They will chat with them about their kids and if possible, they'll keep their phone number for further connection. On the other hand, if the kids make friends in the same community, their parents will no doubt be friends, too. And visits door to door is unavoidable, some even become very good friend if they share the same interest and taste with the other family.
What's more, outdoor play equipment is a miracle place that helps to reveal the truth of life. What do I mean by saying this? Because while you are having fun with your kids, an old friend of you will come close to pet your shoulder, you'll be so surprised to find out that one of your best friends lives just so close to you but you have never realized that. How mystery life is! However, sometimes you may be less lucky to find someone you dislike lives in the same community as you, but it's okay to share the same outdoor playground and maybe your relationship will be smooth some day. An old saying goes that, the tone of one enemy means the core of a good friend.
As a matter of fact, good outdoor play equipment is not only needed by kids, but will also satisfy the intention of parents. Don't you think that a community with a good living phenomenon is good for the whole family? So we can safely come to the conclusion that an outdoor playground adds laughter and geniality to the community.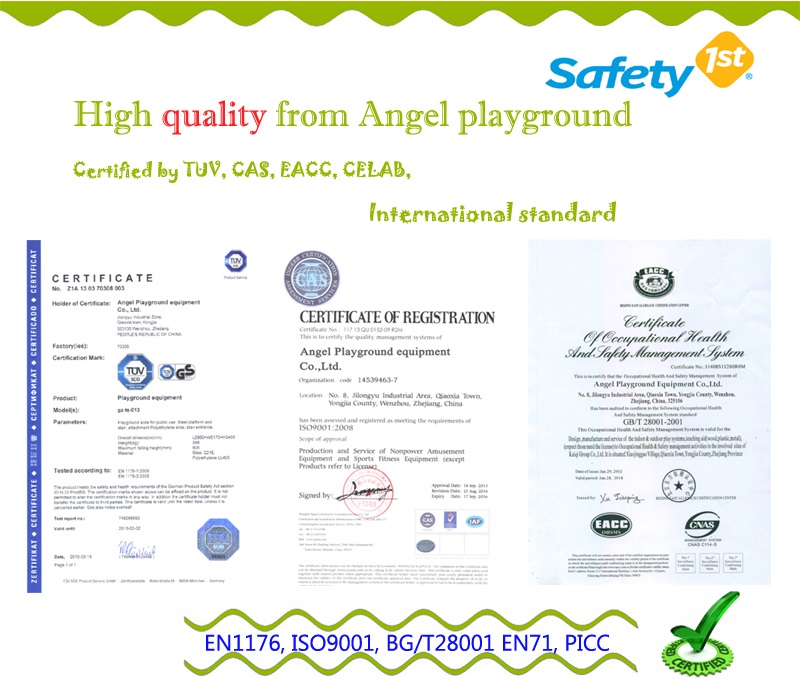 Reviews


Kate Says:
Can you please email me a catalogue

Angel Playground Equipment CO.,LTD Says:
Hi Take, Please let me know where are you from and plan for your play area, we are pleasure to make proposal for your play center.


SHARADA Says:
CAN U PLEASE SEND CATLOG

Angel Playground Equipment CO.,LTD Says:
Hi Sharada, Wish you have a nice day, please check our catalog and reply with details of your place.


Olga Says:
Hi, Could you send me the catalog?

Angel Playground Equipment CO.,LTD Says:
Hi Olga: You have a nice day, please check catalog to your email. Thanks


Andrzej Suchocki Says:
Hi, can you please share catalog

Angel Playground Equipment CO.,LTD Says:
Hi Andrzej Suchocki: Thanks for your message, We are pleasure to share catalog with you, please check our reply and feedback with more details of your inquire.


Jerica Says:
Hi can you please share catalog

Angel Playground Equipment CO.,LTD Says:
Dear Jerica: please check our reply to your email for catalog, wish get your reply soon.
Add a Review
Your Phone & Email address will not be published. Required fields are mareded*
ANY QUESTION?