Indoor play center
Product Description
Send Inquiry
This super large indoor play center have so much play systems to explore, kids will not willing to coming out once they get inside. It is take hours even each play equipment only play once, this playground have lot of rainbow tunnel. Even have trampoline park inside. have ball baster on right side, anything that we know already put inside this design. That is no doubt such play area will be a place which can not forget once get inside.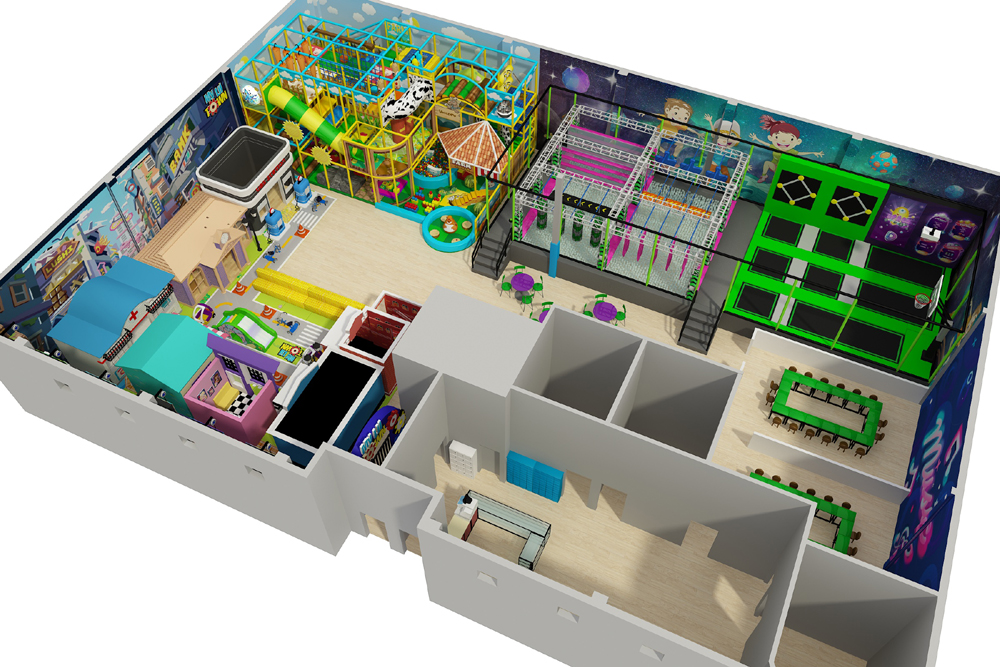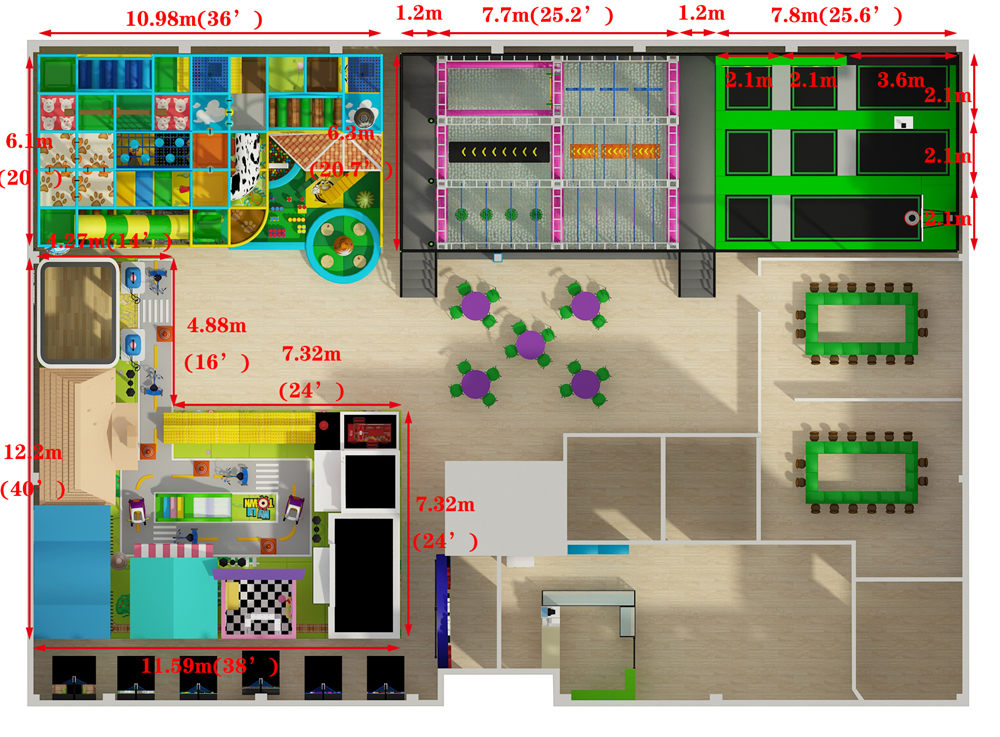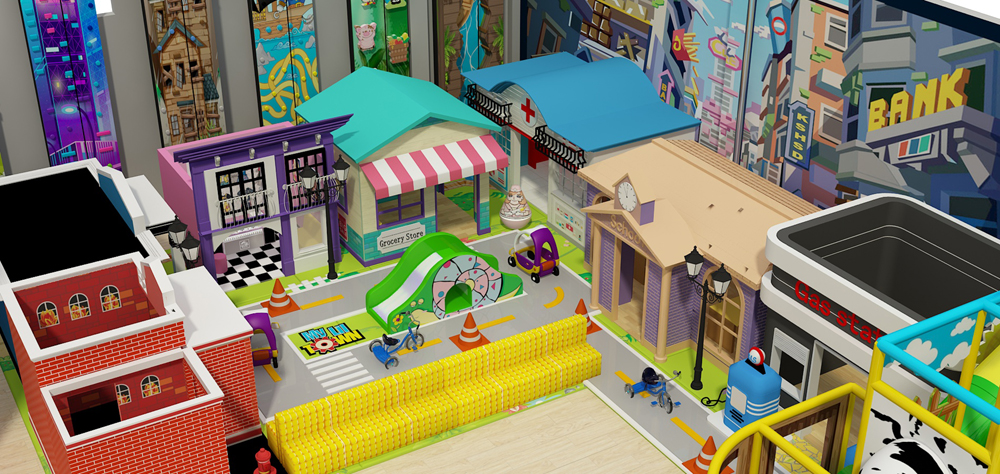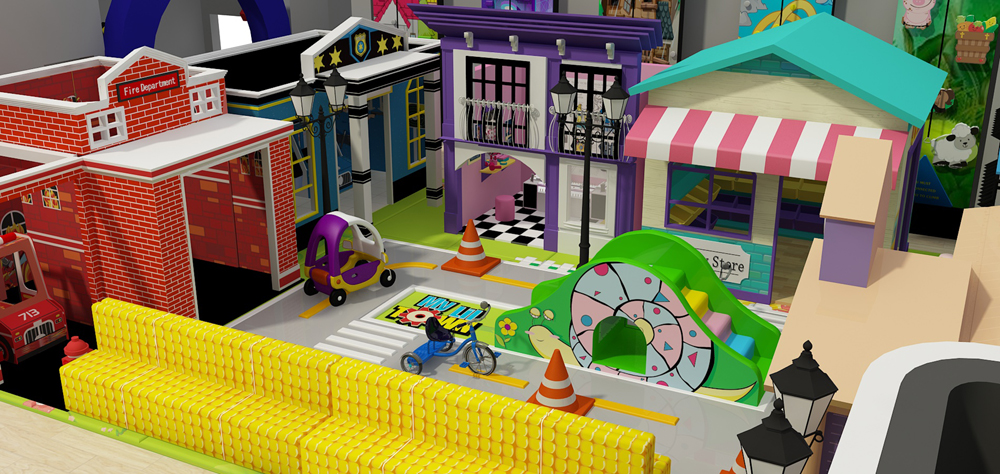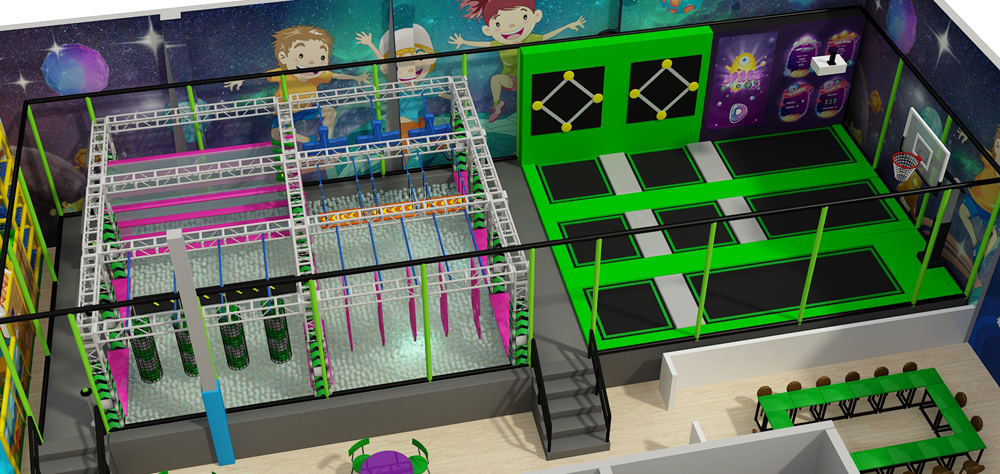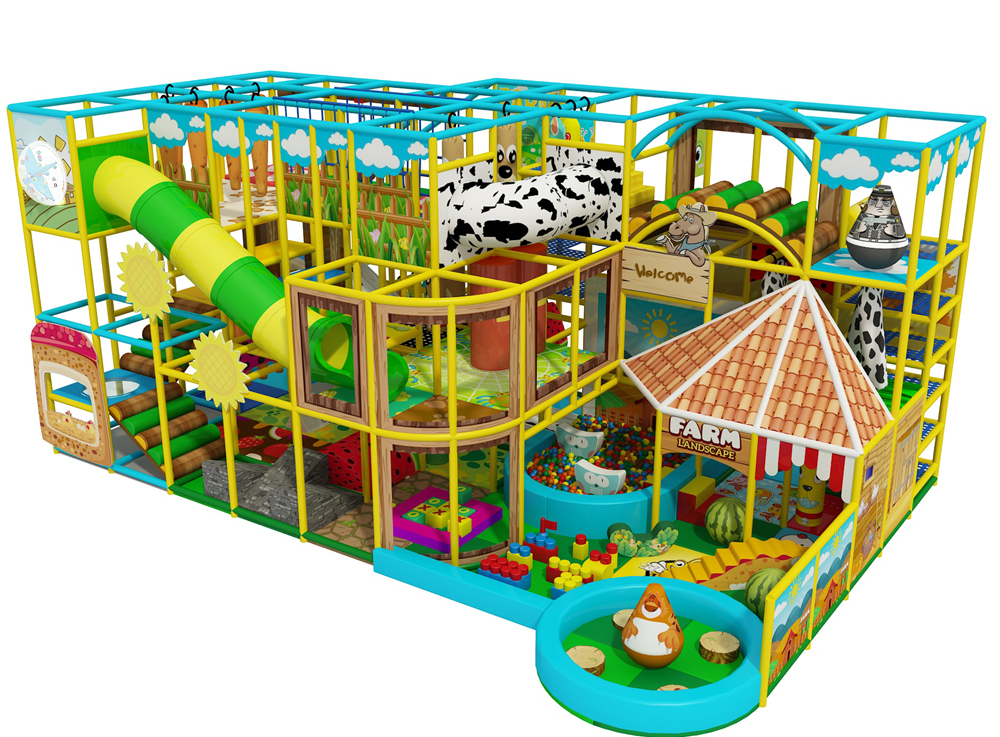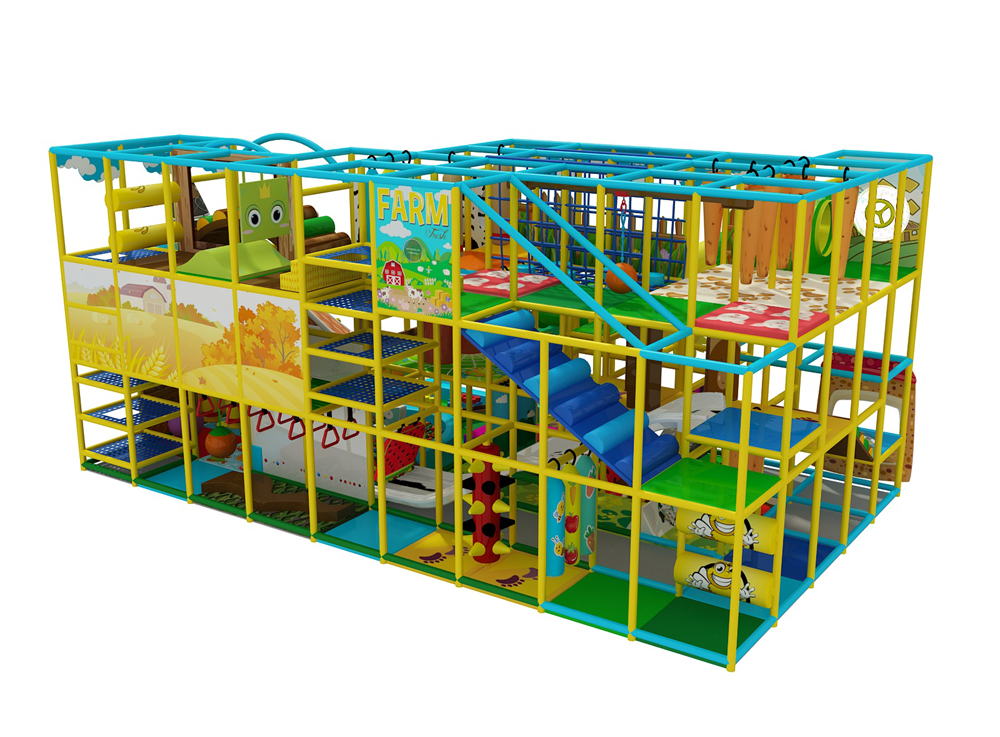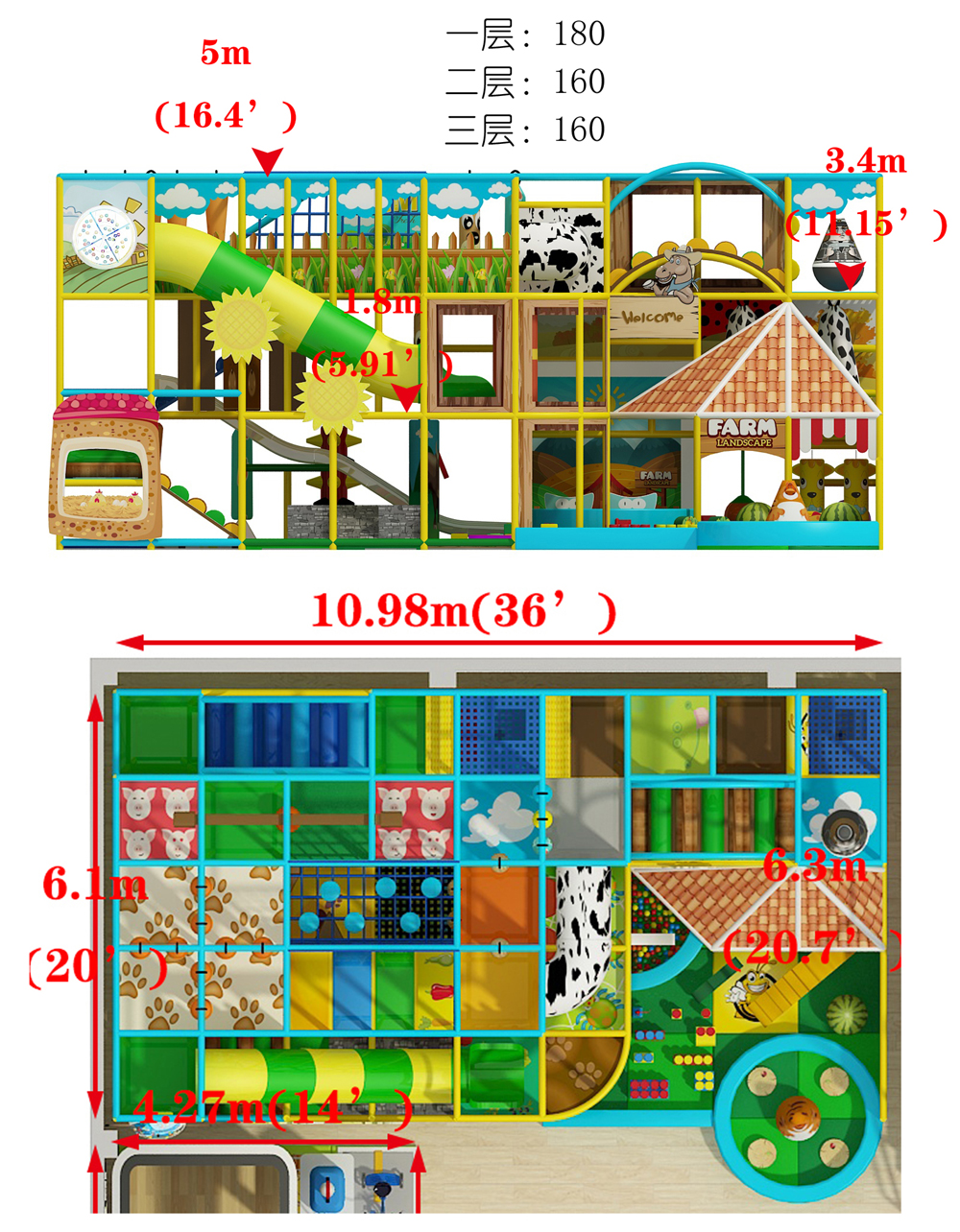 Soft Play Equipment Can Help Children Avoiding Radiation Damage
With the development of the social economy, more and more things can hurt humans. People don't have a health life like before. We always see a lot of news reports that someone play the phone while it is being recharged has exploded and the people had hurt very heavily. We also see some news about some food is not very healthy. From these conditions, we can know the world is not very safe; we should be carefully to face the world and the life. But the most of the dangerous is radiation. Today I will tell you the indoor playground equipment which can help children to avoid the radiation damage.
As we know, the radiation is everywhere. The electronic products have lots of radiation. And people use them every day. Today people can't live without of the phone anytime. They need the iPhone to chat with someone and they need it to see some news. And the kids also like play the computer and iPad to play games and watch TV, for a long time to play the electronic products will hurt the human body. Not only the electronic products have radiation, the sun is also has radiation. In the summer we usually see a lot of people like taking the umbrella under the sun. Woman likes to apply some sunscreen, and then go out. The people can take some ways to protect themselves. But the kids don't know to take what to protect them. The parents always upset, in summer they don't let their kids go out and just let them stay at home. Staying at home is very boring. So the children like to play iPad to spend their time. And the action is not right, because iPad can hurt kids' eyes and body. Parents should do something for their kids.
The electronic products and sun all have radiation. The radiation can hurt children's bodies and skins. So if we set up an indoor playground at our home. Children will never fell boring and they don't want to go out. Because indoor play equipment can attract them away from those electronic products. They can play in the playground, and they also can invite some friends to go to their home and play together. At home can let kids avoid the sun radiation damage. If you don't know how to protect your kids, I think set up ansoft play equipment is the best choice to help children avoid the radiation damage.
Reviews


Piera Says:
Hi, can I have a catalog. I am interested in opening an indoor park in Washington DC. You can send the info by mail or WhatsApp. Thanks

Angel Playground Equipment CO.,LTD Says:
Hi Piera, Nice day, Please check our reply for catalog and process to start indoor park.


zeina Says:
hi can you please send me a catalogue .. i am looking to open a playground in Beirut Lebanon and i would also want to know about the shipping price .

Angel Playground Equipment CO.,LTD Says:
Hi Zeina, Please check our reply for shipping cost and process of start kids playground equipment, looking forward your reply on the final layout information.


Ritu Chokhani Says:
I quite liked ur setup..would like to know more about these indoor activities as I want to open it in assam

Angel Playground Equipment CO.,LTD Says:
Thanks for your message, Please check our reply to your email.


Madalina Says:
I WILL LIKE MORE INFORMATION! THANK YOU!

Angel Playground Equipment CO.,LTD Says:
Hi Madalina, Nice day, please check our reply to your email about process and cooperation teams.


Emanuel Fenech Says:
May I have a catalog as well? What are delivery charges to the US?

Angel Playground Equipment CO.,LTD Says:
Hi Emanuel, Please check our reply to your email, You need advise where exactly in USA for we check the freight.
Add a Review
Your Phone & Email address will not be published. Required fields are mareded*
ANY QUESTION?