10 best Indoor playground in Wisconsin
Views: 3700 Update date: Aug 23,2022
01,Luv 2 Play Appleton
Address: 4938 Integrity Way, Appleton, WI 54913
02,My Tiny Town Indoor Playground & Party Place
Address:1824 Lafayette St, Janesville, WI 53546
03,Hudson GNG - Jungle Gym Indoor Playground & 3D Blacklight Mini Golf & Arcade
Address:2760 Enloe St, Hudson, WI 54016
04,Kidz Town
Address: 1109 Honey Ct suite f, De Pere, WI 54115
05,Monkey Joe's - Appleton
Address:1800 N Casaloma Dr, Appleton, WI 54913
06,Legacy Academy Activity Center - daily open gym hours listed
Address:2881 Commerce Park Dr, Fitchburg, WI 53719
07,PlaySpace Kenosha
Address:2225 63rd St, Kenosha, WI 53143
08,Little Sprouts Play Cafe
Address: 4606 N Wilson Dr, Shorewood, WI 53211
09,PlayN Wisconsin
Address:3919 Parmenter Street, (Exit 249), Middleton, WI 53562
10,Monkey Joe's - Waukesha
Address: 2040 W Bluemound Rd, Waukesha, WI 53186
01,Luv 2 Play Appleton
Playground Rules
Be Safe, Be Kind, and Have Fun!
All guests must have a current signed waiver. Waivers are required to be renewed annually.
Remove shoes, loose articles of clothing, jewelry, or sharp objects.
This is a sock only facility, socks must be worn at all times by all guests.
No outside food or beverages allowed, including cake unless a party room is reserved.
All food, gum, and drinks are only allowed in designated areas,
Children must be supervised by a parent or adult at all times in the play area.
Please abide by all age limits of designated items.
Slide one person at a time in a forward seated position with feet first,
No climbing up slides.
No climbing or standing on the outside of the play equipment.
No running.
Do not bring toys or other items into the play equipment.
Be respectful of other guests.
Do not push, hit, or injure other children.
Address: 4938 Integrity Way, Appleton, WI 54913
Phone: (920) 422-7529
Online: https://luv2play.com/appleton/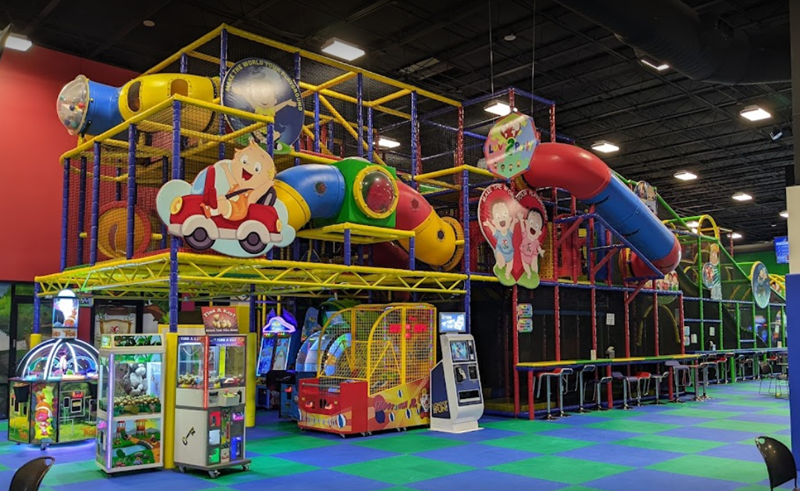 02,My Tiny Town Indoor Playground & Party Place
Address:1824 Lafayette St, Janesville, WI 53546
Phone:(608) 931-7074
Online:https://mytinytown.org/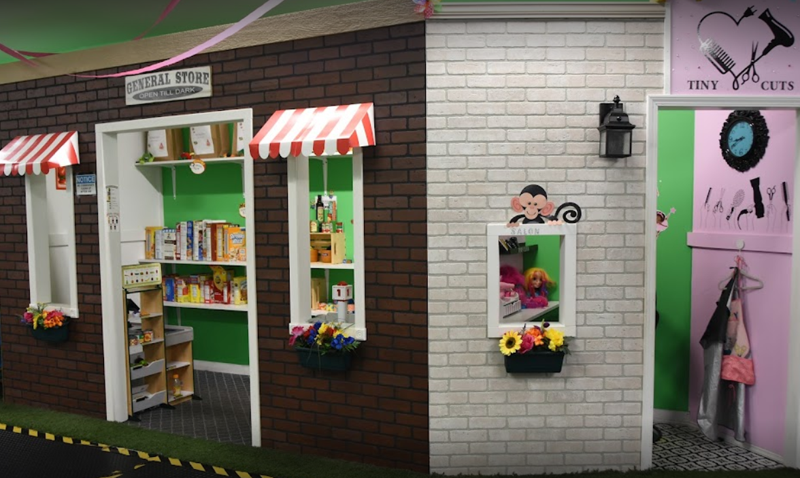 03,Hudson GNG - Jungle Gym Indoor Playground & 3D Blacklight Mini Golf & Arcade
Hudson GNG | Jungle Gym is a place where kids can play in a fun, clean, and safe environment. With a variety of play areas for kids to explore, including a toddler zone, our play place offers an exciting setting for children up to 12 years of age.
Address:2760 Enloe St, Hudson, WI 54016
Phone:(715) 690-2760
Online:https://www.hudsongng.com/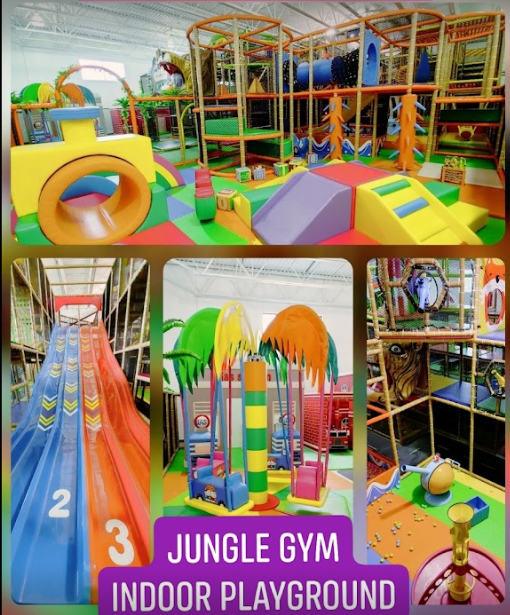 04,Kidz Town
Designed for infants, toddlers, and young children, Kidz Town's indoor playground enables your little ones to use their imagination through exploration and creative play. Featuring climbers, toys, themed play rooms, and more, we cater to a variety of ages and developmental stages, allowing kids to explore and enhance their physical, cognitive, emotional, and social development.
Address: 1109 Honey Ct suite f, De Pere, WI 54115
Phone: (920) 425-7001
Online:https://kidztowngb.com/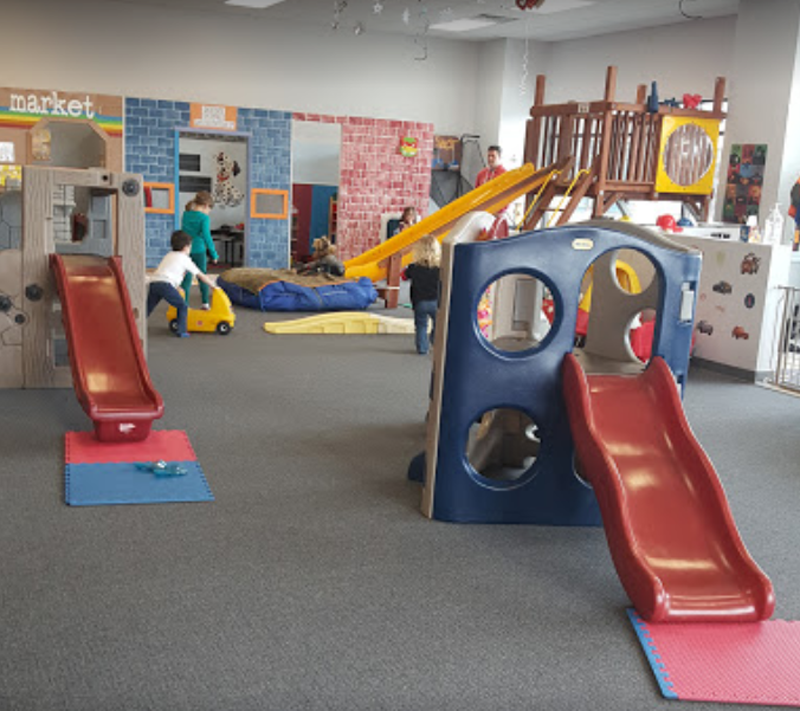 05,Monkey Joe's - Appleton
A Full Day of Fun at a Discounted Rate
With affordable group play packages your kids will go bananas for.
Bring your group to Monkey Joe's for a full day of fun! Our wall-to-wall play area of inflatable jumps, slides, and obstacle courses will provide hours of bouncing, sliding, and jumping fun for your organization.
Address:1800 N Casaloma Dr, Appleton, WI 54913
Phone:(920) 954-5437
Online:https://www.monkeyjoes.com/locations/appleton/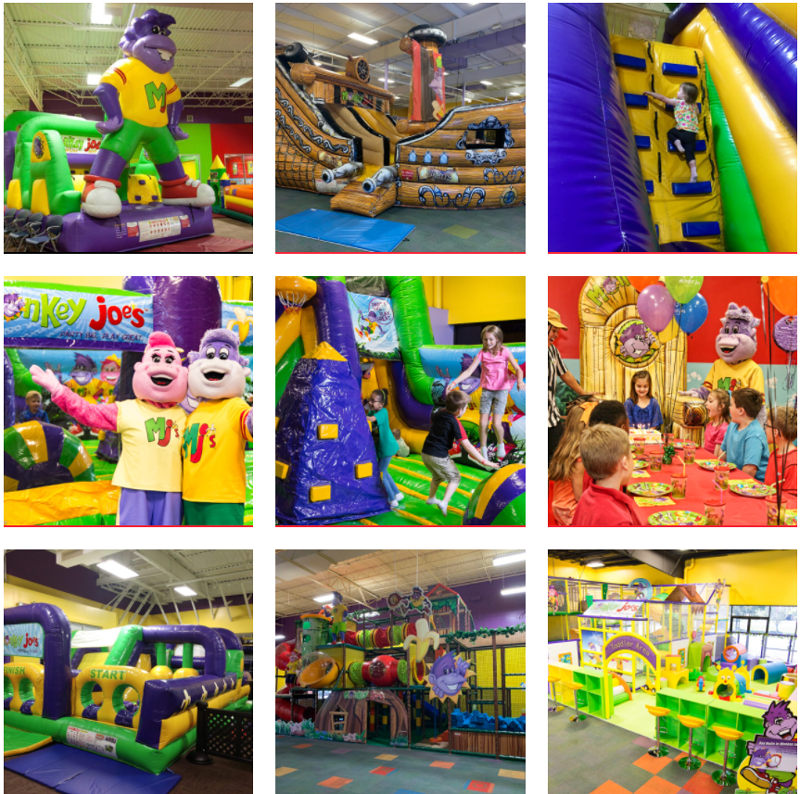 06,Legacy Academy Activity Center - daily open gym hours listed
Legacy Academy's 2nd floor is especially designed for children from tots to age five. It is available for play during daily open gym sessions & may also be rented for private parties.
Address:2881 Commerce Park Dr, Fitchburg, WI 53719
Phone:(608) 270-9977
Online:https://www.legacyacademy.info/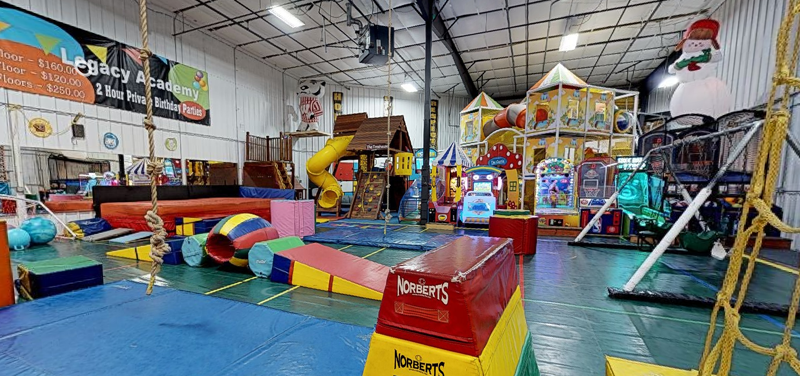 07,PlaySpace Kenosha
Address:2225 63rd St, Kenosha, WI 53143
Phone:(262) 764-8394
Online:http://www.visitplayspace.com/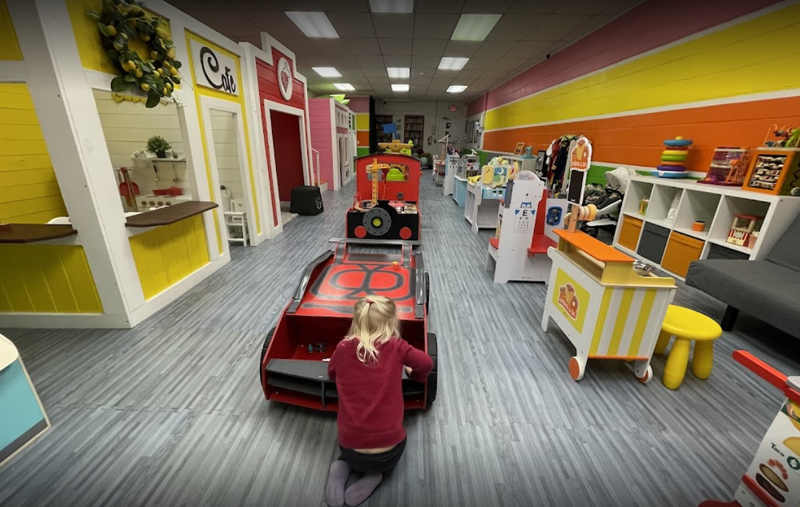 08,Little Sprouts Play Cafe
Our play cafes are ideal for children up to 6 years old - with toys and structures meant to inspire your child's imagination. We strive to provide young kids with a space to socialize, engage, and feel safe. Young kids will love our imagination inspired play. Parents will love our free Stone Creek coffee and free WI-FI.
Address: 4606 N Wilson Dr, Shorewood, WI 53211
Phone: (414) 563-7529
Online: https://www.littlesproutsplaycafe.com/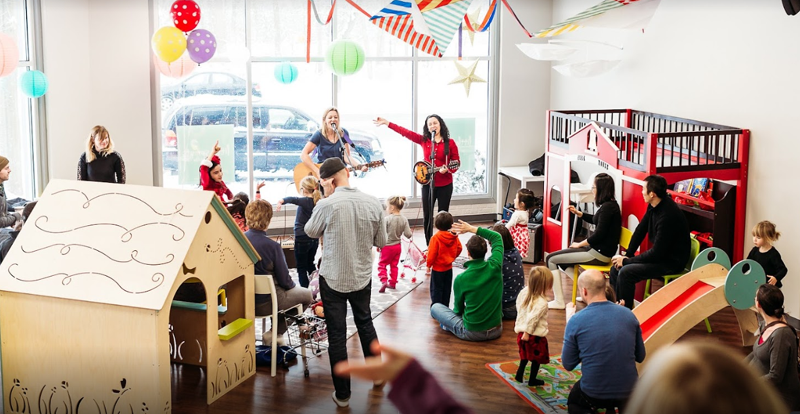 09,PlayN Wisconsin
Who knows about playn' better than a child? And who knows what makes up the perfect playtime and playset better than your child? At PlayN Wisconsin, bringing your family in to discover and explore our play systems, basketball hoops, and trampolines, allows you to see what will be the ideal purchase for them.
Address:3919 Parmenter Street, (Exit 249), Middleton, WI 53562
Phone:(608) 234-5600
Online:https://playnwisconsin.com/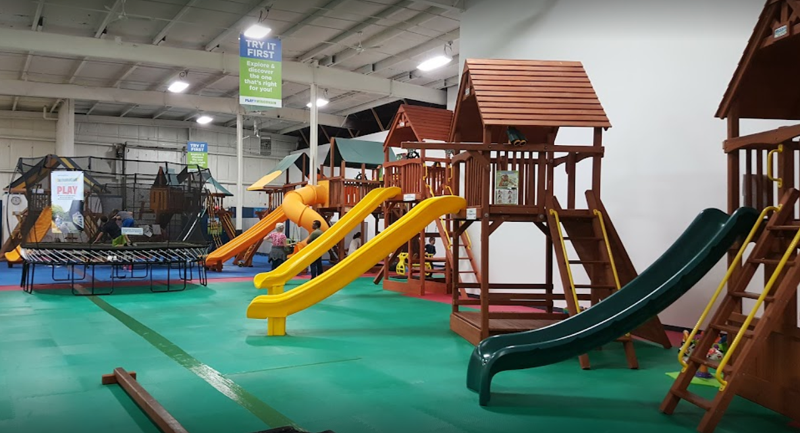 10,Monkey Joe's - Waukesha
Address: 2040 W Bluemound Rd, Waukesha, WI 53186
Phone:(262) 549-3866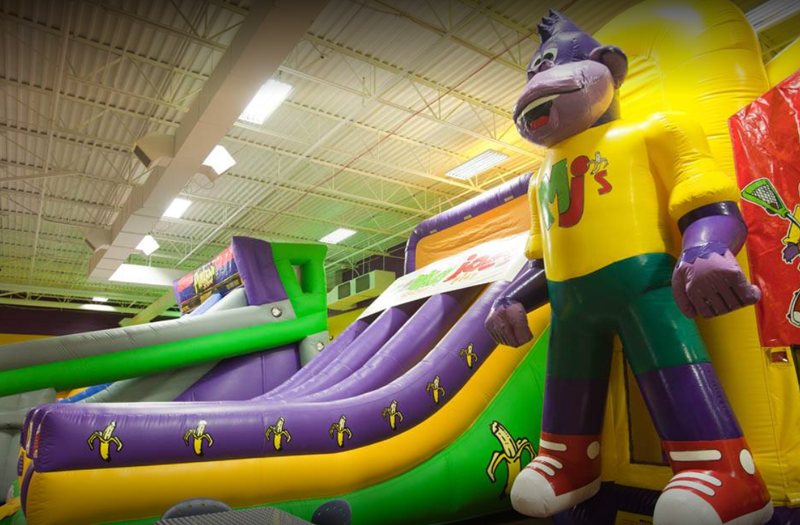 Comments

Rakesh Patel Says:
Indoor Soft play setup for 3 to 10 year age group..plz reply with design and setup cost.

Angel Playground Equipment CO.,LTD Says:
Hope this message find you well, we are pleasure to make proposal for your kids play area, please check our reply to your email. Thanks!

Siri Says:
Hi would like to know the logistics to setup a playarea and party hall for kids

Angel Playground Equipment CO.,LTD Says:
Already sent, Please check. Looking forward to your reply.

Alicia Says:
May I have a catalogue with pricing? Thank you

Angel Playground Equipment CO.,LTD Says:
Got your message, Thanks! Please check your email for process of start indoor playground, Looking forward your reply with layout information.

Rakesh Says:
We are keen to open one of indoorplay park in our town in new zealand. Pls send us information to get ideas

Angel Playground Equipment CO.,LTD Says:
Nice day! All price online are real, If anyone you like just let me know, we are pleasure to share you details, Process please check your email.

Shukria Says:
Hi I would like to open indoor playground in Toronto Canada . Do u guys access to Canada . I really like it the Rush fun park . I would like to talk about how much it cost and what is the progress

Angel Playground Equipment CO.,LTD Says:
Nice day! Please check your email for catalog, please follow the process and provide floor plan, We will make a good design for you.
Leave a Reply
Your Phone & Email address will not be published. Required fields are mareded*