Nature Theme
Product Description
Send Inquiry
Anti-UV Kids Outdoor Playground Equipment CE TUV for Residential Play Area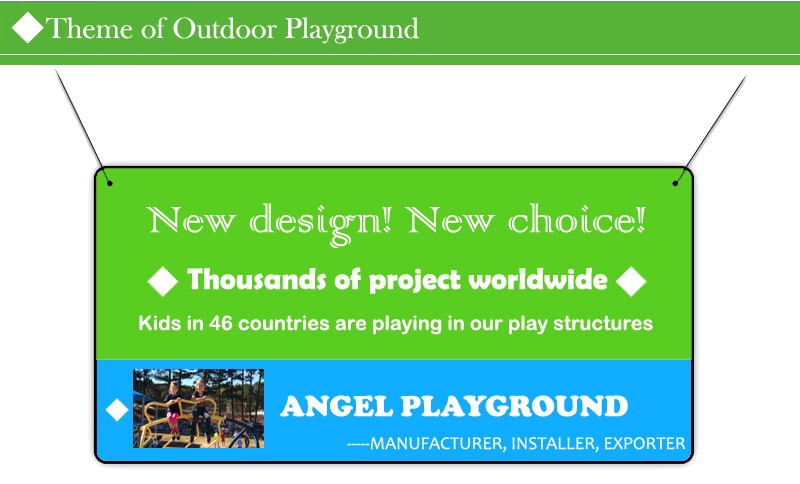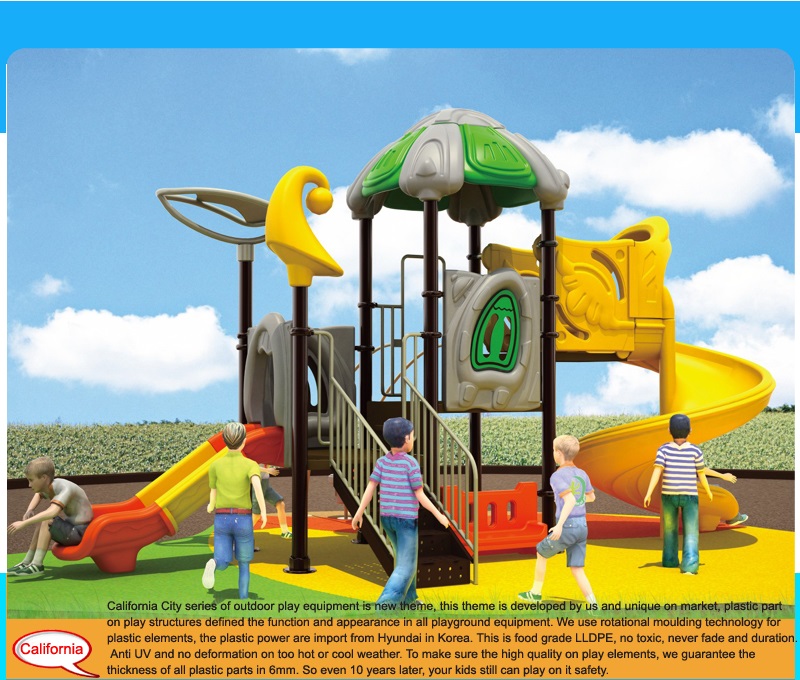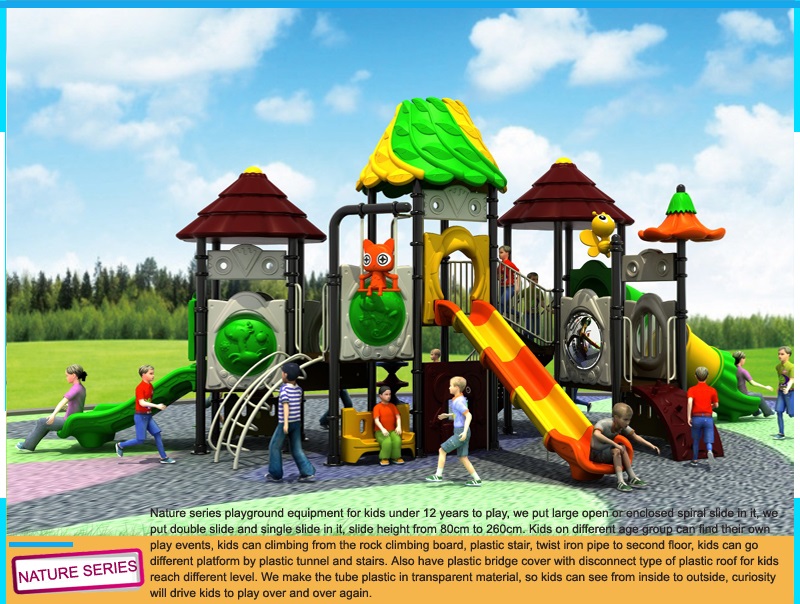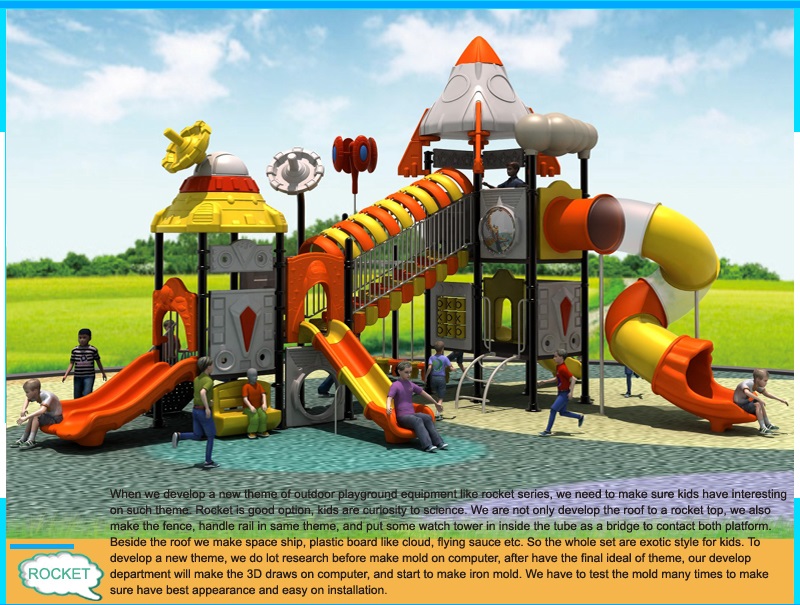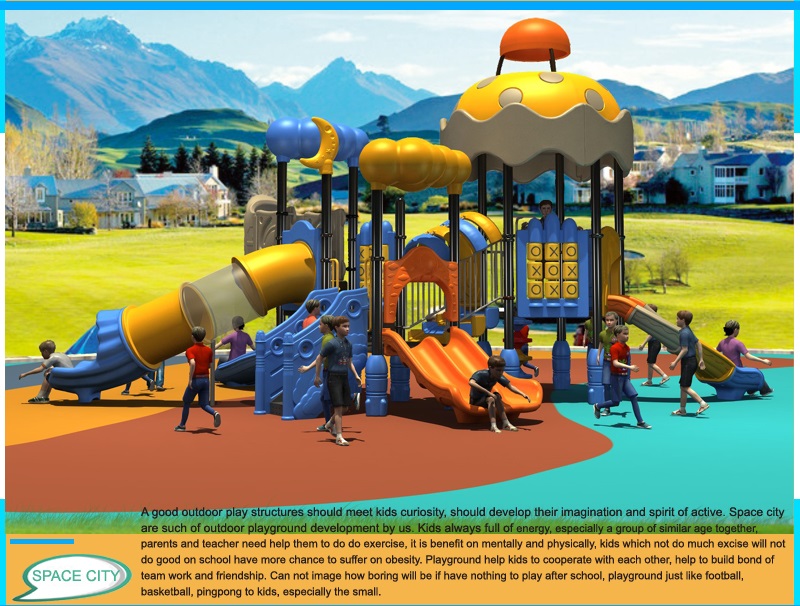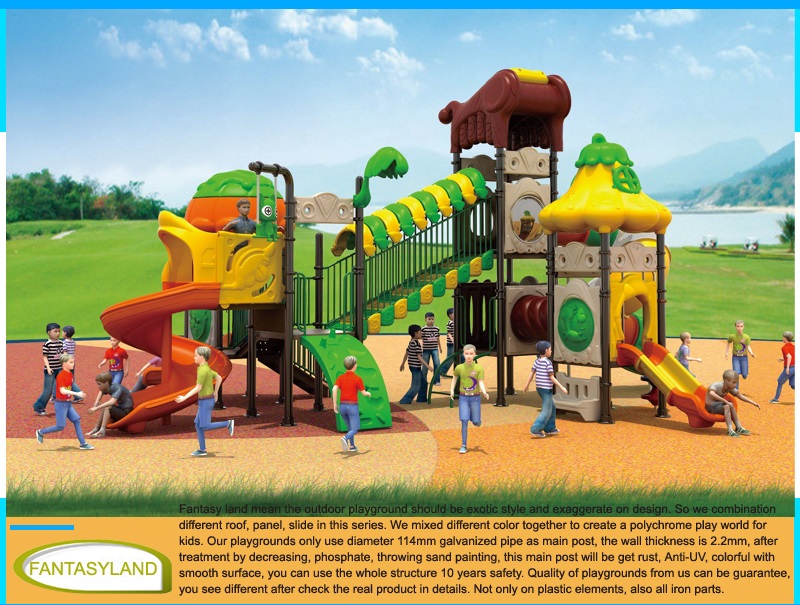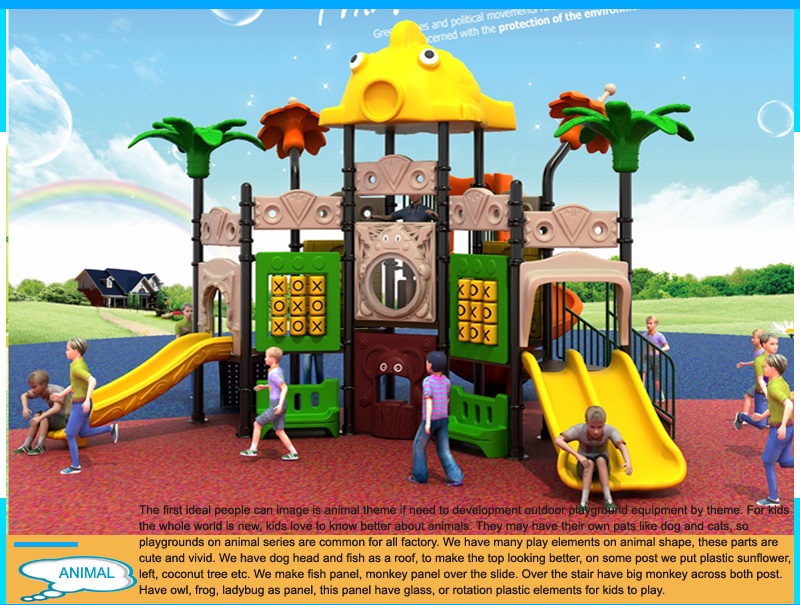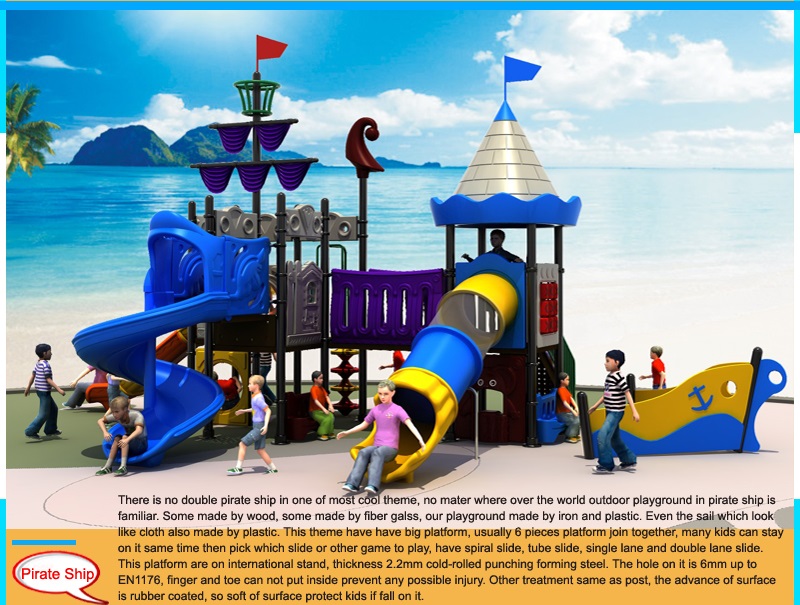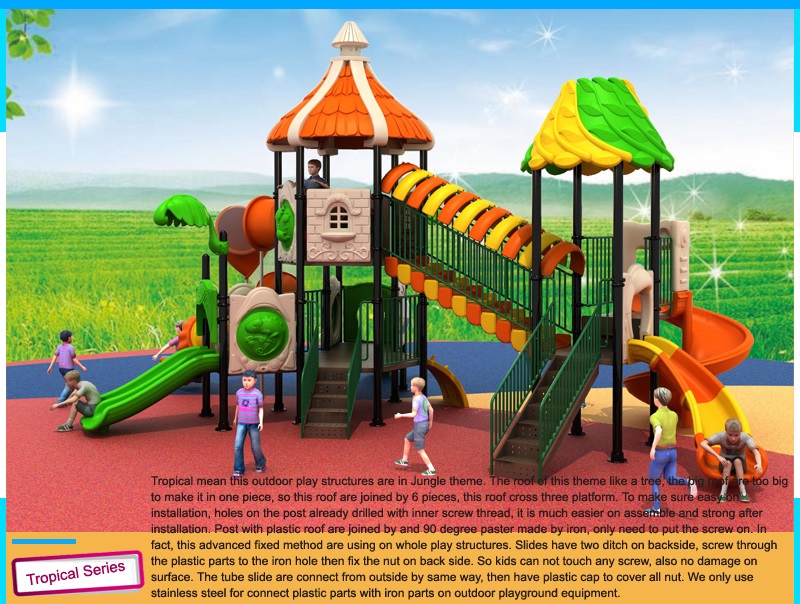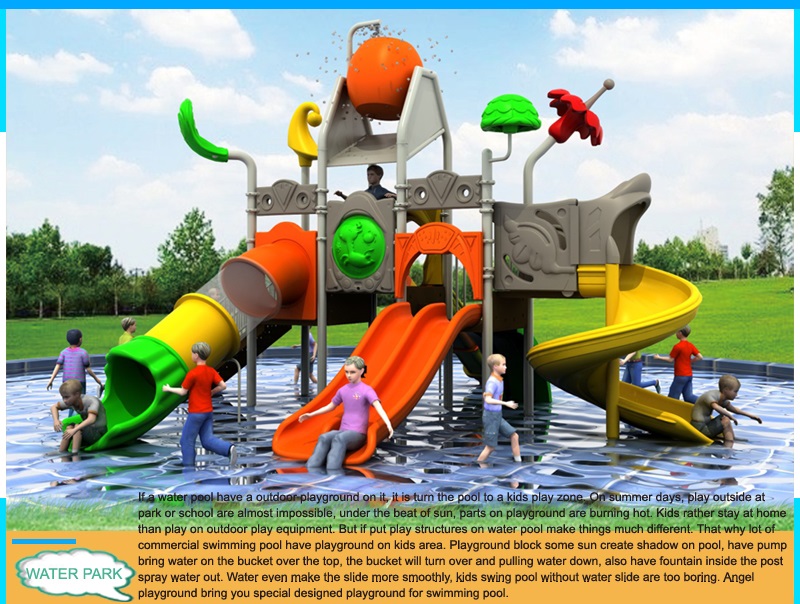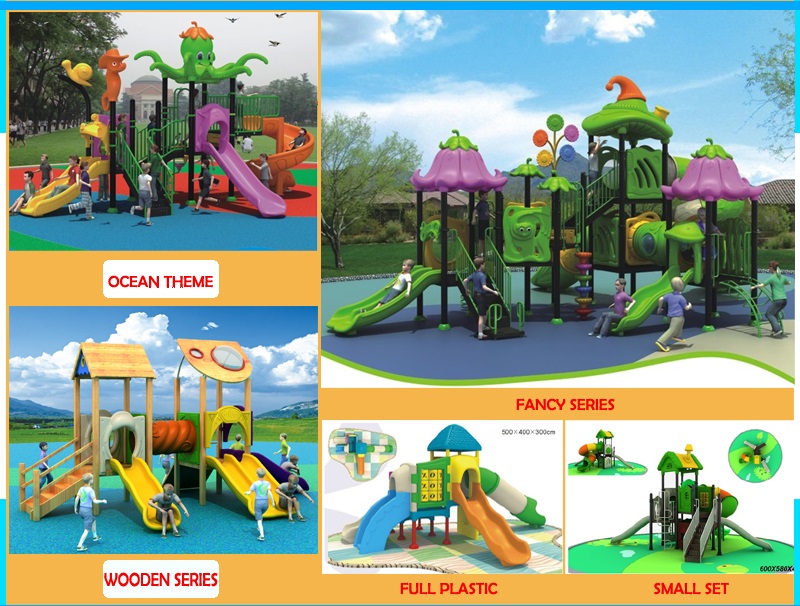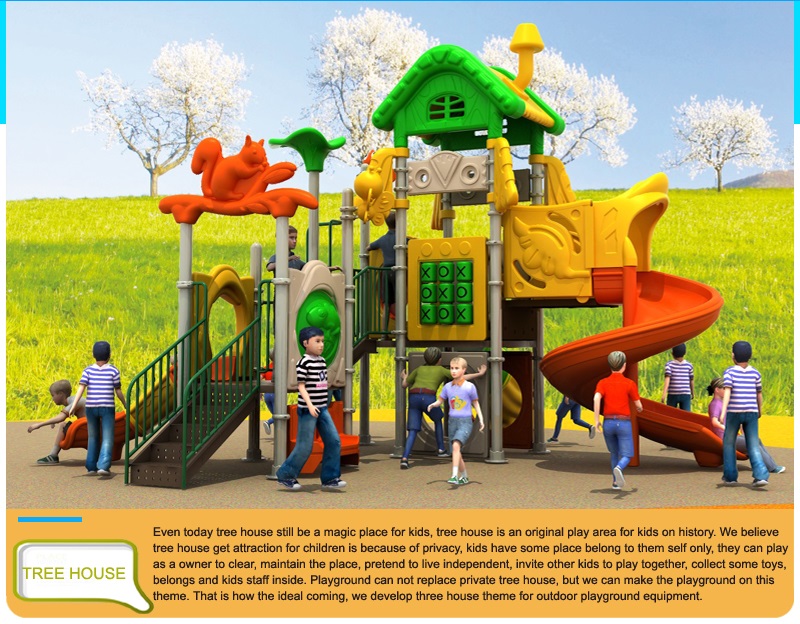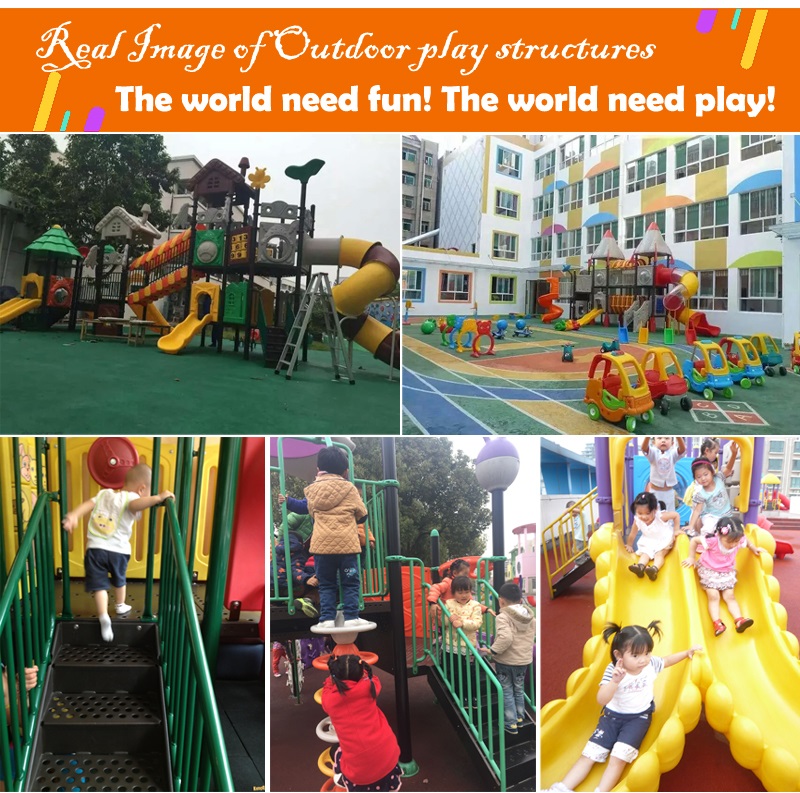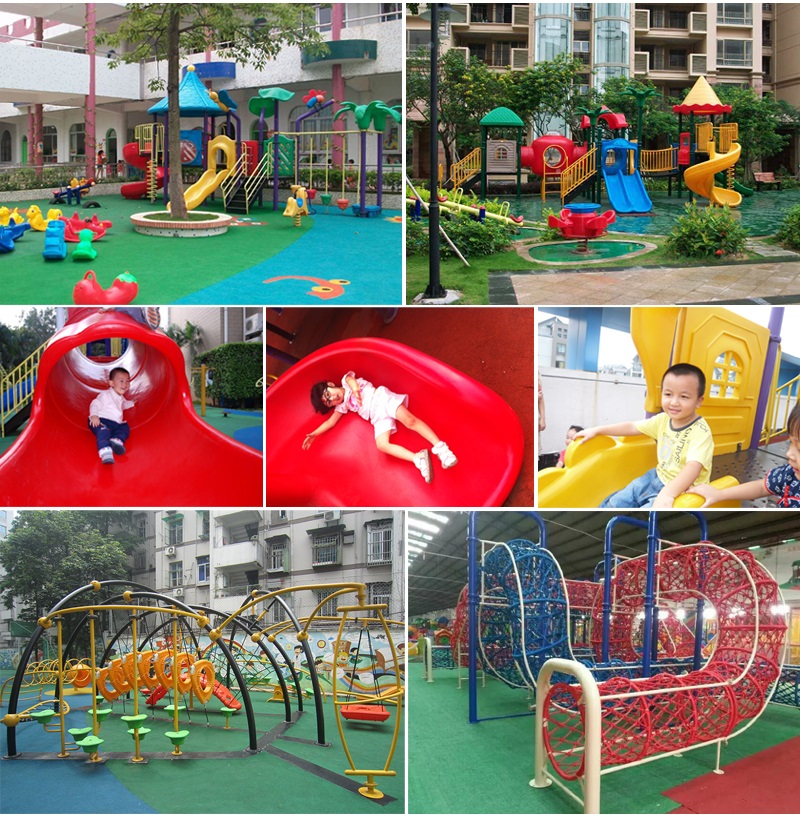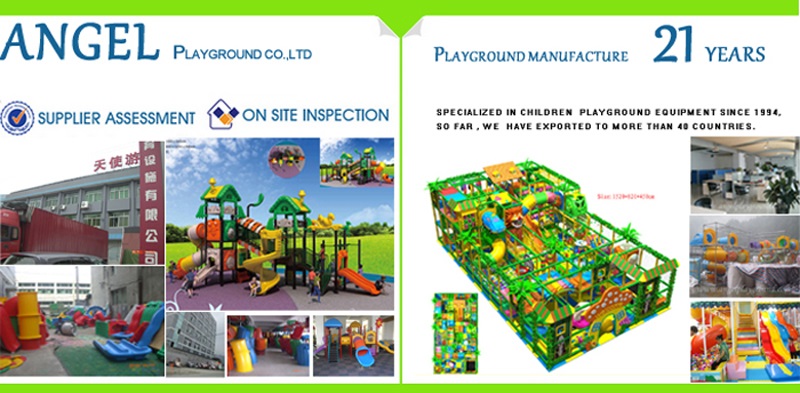 How to Build Simple Outdoor Playground Equipment
Outdoor playground is essential equipment for kid's activity outside, kids can play with each other for hours on the structures. Usually these kids play structures are installed on park, school, super market, scenic region and community. Also on preschool and backyard have playground for small kids, this article will offer suggestion for simple playground, as many other equipment designed for kids, simplicity may better than complexity, simple design require more active imagination for the user. The most important factor of simple play equipment is safety in the construction. Following simple safety guidelines is key to building a outdoor playground.
Before choosing the right simple outdoor playground, you need do research on the variety of plans. You can search on Google for playground building plans; take advice from the professional staff. Check the available planning map and pick one you like, down loading the file and printing it for future steady. Or you may can search in libraries if prefer to read by book! Once you are familiar with all components in play structures, you many can bring some new ideal to the structures according to actual need once you have everything in mind.
Check all material you have and purchase others from market, make sure you have all tools for drill, dig, cut and chop. Follow the plan closely; safety is prior factor for building outdoor play structures, deviating too far is tantamount to building a playground useless. The stability of the play structure is often dependent on the shape, length and specification of components.
Cut and drill all holes on the lumber before go for assembling. It is difficult and unstable to accurately measure and attach the surrounding parts if have not a fixed frame, usually mount the main post in ground 30-35cm, you can make it more deep to 60cm for frequently use. Measure the mark the position for the posts, dig the hole and pour with concrete around the primary posts. Make sure the post is vertical and symmetrical. Use stakes to secure the posts until the cements dry, do not attach anything on it until they are completely unmovable.
After the cements dry, you can attached and assemble platform, slide, handrail, stair to the posts. Ratcheting the bolts in place throng the drilled holes, check if any bolt ends out of the post, hammer the ends make sure it smoothly. Cover the nut with plastic cap, leave no safety hazard on the surface.
For the surface on ground, if you are using mulch or sand make sure the thickness no less 12 inch. We suggestion you use rubber mat, it better for absorb any impact, it is more clean and easy to pick up any waste on surface. No matter which surface material make sure throughout the playground, the safety zone is 6 feet extend the play structures in all directions. Now you complete with outdoor playground on your backyard!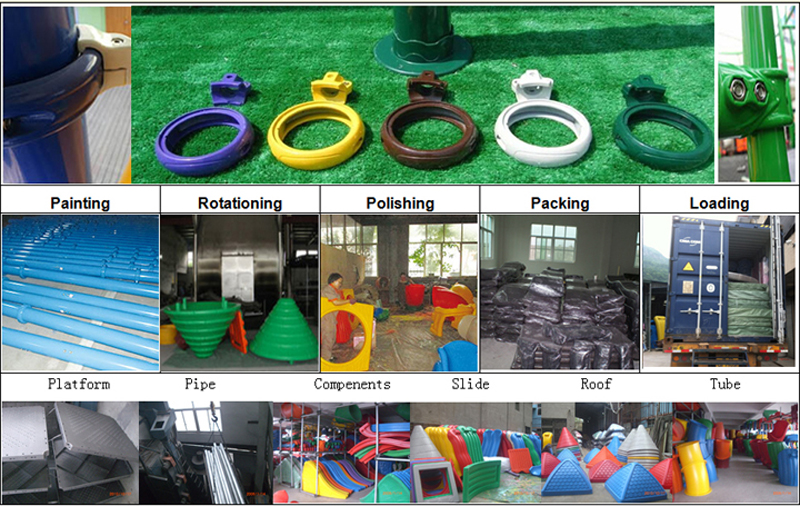 Reviews


Abdul Says:
Hi Can you please email be info about installing a indoor play groud.

Angel Playground Equipment CO.,LTD Says:
Dear Abdul, Thanks for your message, please check our email for the process to start indoor play ground, please share the layout to us for new design.


Mahesh kumar Says:
Please send a catalog and pricing details of trampoline Park and installation.

Angel Playground Equipment CO.,LTD Says:
Hi Mahesh: Please check PDF file in your email. Please reply with the floor plan.


Thafar Says:
How much it cost to deploy and fix in Dubai

Angel Playground Equipment CO.,LTD Says:
Hi Thafar, Nice day! Please check our reply to your email


jiao Says:
hello Please send catalog for order. and how much the install ,thank you

Angel Playground Equipment CO.,LTD Says:
Please advise shipping to where, so we can find out the freight and see if can arrange install as well. please send message by email, we have reply to you.


Maegan Brown Says:
How much to deliver and install this exact one in Lebanon va 24266

Angel Playground Equipment CO.,LTD Says:
Dear Maegan, Thanks for your message, please check our reply through your email.
Add a Review
Your Phone & Email address will not be published. Required fields are mareded*
ANY QUESTION?