Kids indoor playground in Bellevue, Washington, USA
Views: 2088 Update date: Apr 01,2022
01 Funtastic Playtorium
Address:4077 Factoria Square Mall SE, Bellevue, WA 98006
02 We Rock the Spectrum
Address: 1910 132nd Ave NE #7, Bellevue, WA
03 WiggleWorks Kids
Address:15600 NE 8th St, Bellevue, WA 98008
04 Brainrich Inc
Address:620 122nd Ave NE, Bellevue, WA 98005
05 KidsQuest Children's Museum
Address:1116 108th Ave NE, Bellevue, WA 98004
01 Funtastic Playtorium
Imagine a safe, fun-filled world where play is as unlimited as your child's imagination; a place where activities abound and smiles and laughter rule the day. Imagine allowing your child free reign to explore and interact while still under your watchful eye. Lucky for you and your kid, you don't have to imagine such a place. As one of the largest indoor playgrounds in the Washington, Funtastic Playtorium is the local favorite for both parents and kids alike. Kids age 10 and under can enjoy hours of untethered delight as they romp, run, jump, slide and tumble their way through our indoor play area and obstacle courses. Parents can enjoy a little downtime as they observe their kids enjoying themselves in a safe and secure indoor environment. Parent of a toddler? No worries, we've got them covered with their own special play area where bigger kids are not allowed and all of the play equipment is designed for little hands and feet, making playtime enjoyable for even the tiniest toddler. Whether you're looking for a fun afternoon activity or you're interested in booking our indoor playground for your child's birthday party, Funtastic Playtorium is the premier indoor playplace for kids!
Address:4077 Factoria Square Mall SE, Bellevue, WA 98006
Phone:+1 425-623-0034
https://www.funtasticplaytorium.com/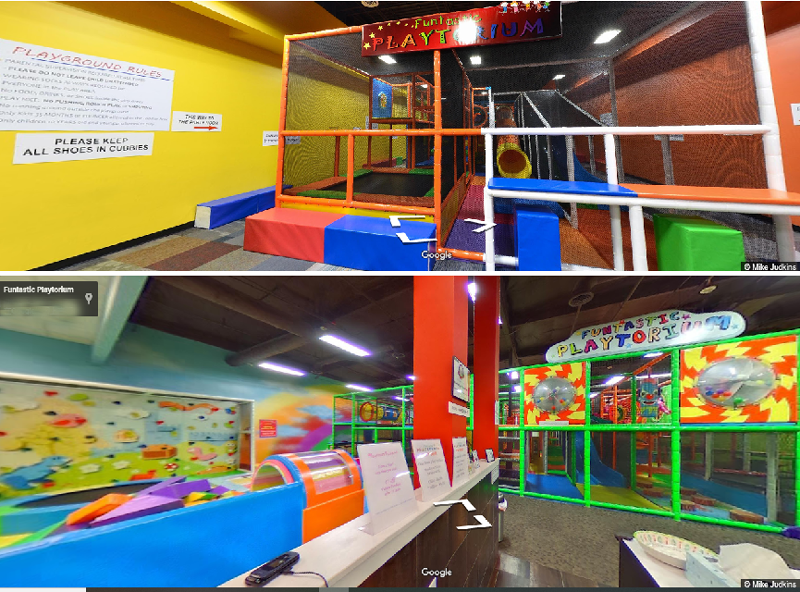 02 We Rock the Spectrum
Suspended equipment with swings – for balance and vestibular treatment
Crash mats and crash pillows – for fun, motor planning, and strength
Zip line – for stress release and joint and body relaxation
Trampoline – for building leg and core strength
Indoor play structure – for climbing and increasing playground skills
Sensory-based toys – for improved auditory processing and fine motor skills
Fine Motor and Arts and Crafts Area – for improved hand-eye coordination
Address: 1910 132nd Ave NE #7, Bellevue, WA
Phone:+1 425-223-5585
https://www.werockthespectrumbellevue.com/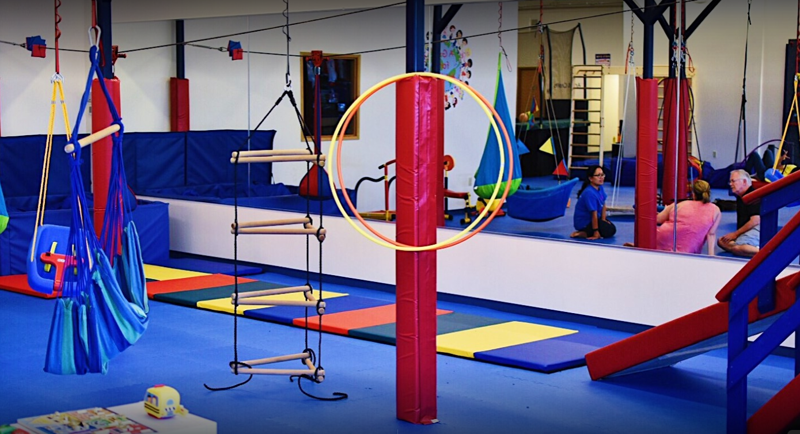 03 WiggleWorks Kids
We take pride in providing only the best attractions for your kids to enjoy. Designed to accommodate infants through preschool-aged children under 48" tall, the Yu Kids PlaySystem from BLD Oriental Ltd is a completely soft-play system that MOVES. Children can jump, run, climb, bounce, spin, tumble, and slide.
Address:15600 NE 8th St, Bellevue, WA 98008
Phone:+1 425-641-2186
https://wiggleworkskids.com/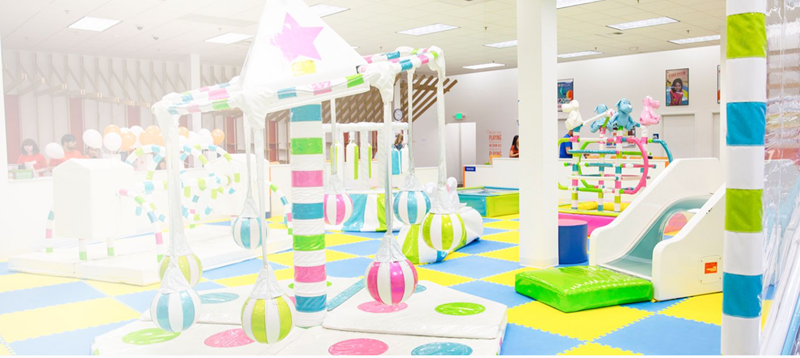 04 Brainrich Inc
Play Gym is the answer to motor skills development, sensory play and active fun at home!
Stop depending on the weather and let your kids swing, climb, burn their endless energy and gain confidence - all at the convenience and safety of your own home.
Address:620 122nd Ave NE, Bellevue, WA 98005
Phone:+1 800-586-1688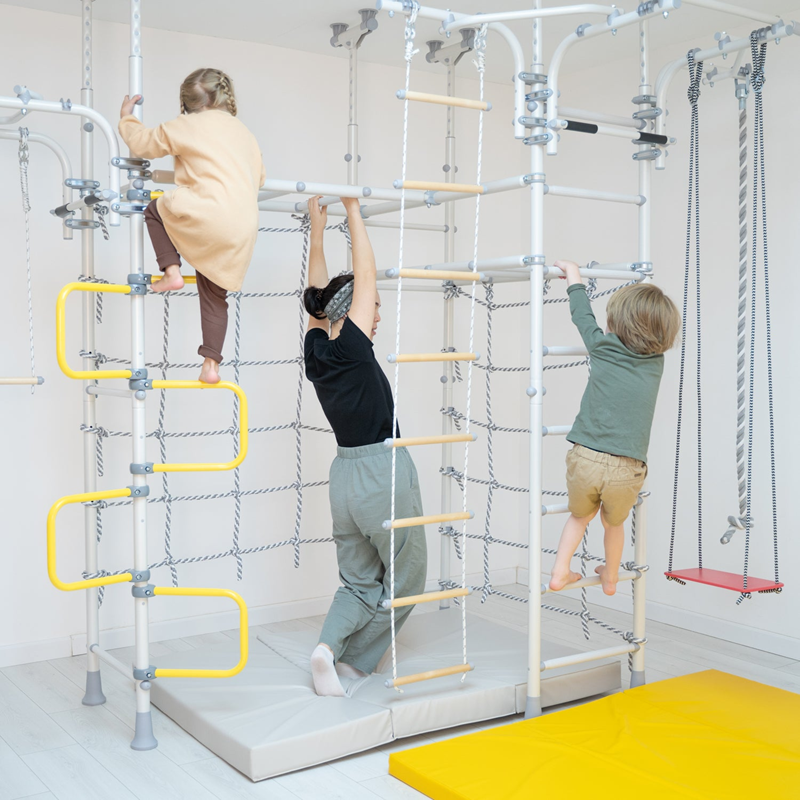 05 KidsQuest Children's Museum
Create learning through the power of play and exploration that connects children to their communities and the world.
Address:1116 108th Ave NE, Bellevue, WA 98004
Phone:+1 425-637-8100
https://www.kidsquestmuseum.org/

Comments

Ram Says:
Please email the catalog and pricing. Thank you.

Angel Playground Equipment CO.,LTD Says:
Hi Ram: Thanks for your message, Please check our reply to your email

Keshini Says:
Catalog and pricing please

Angel Playground Equipment CO.,LTD Says:
Hi Keshini: Thanks for your message, Please check our reply to your email. Please also share us more details of your inquiry

Andrea Lowe Says:
Id love a copy of pricing ,sizing,and contact info ..thank you so much

Angel Playground Equipment CO.,LTD Says:
Hi Andrea: Please check our reply to your email about the process and catalog etc...

Kasia Says:
I'd like to see your catalogue please. I'm in the process of researching different products.

Angel Playground Equipment CO.,LTD Says:
Dear Kasia: Nice day! Please share me more information of your inquire, please check process in your email.

Geraldine Morales Says:
Hi, please send catalogue

Angel Playground Equipment CO.,LTD Says:
Already sent, please check, Wish get your reply soon.
Leave a Reply
Your Phone & Email address will not be published. Required fields are mareded*