Indoor Playground for Children Who Want to Be Olympic Athletes
Views: 3368 Update date: Jun 26,2017
People from all over the world are passionate on 2016 Olympic Games held in Brazil. Family member sit together in front of TV to shout their encouraging words for athletes of their own country. No thing will be more delighting than the moment when the athletes in their own country win a medal. Nowadays, countries show their strength not only through their economy, science but also through the medal athletes win in the worldwide Olympic Games. With the deepen understanding people have on the event, the spirit of the game has been rooted in the heart of every citizen. Therefore, our children, of course, should not lad behind. It is necessary to take them to the indoor playground to do some exercise. Exercise should be a part of the life of every citizen, so does kid. I think the aim for children to do exercise is what indoor play equipment building for.
Our country has been an strong power all in Olympic Games, one of the most important reasons that account for the strength is that we train athletes harshly since they are at a very young age. In the Rio Olympic, the Chinese team scooped three three gold medal in the second day on the Rio 2016 Olympic after failing to open an account on the first day, capping the tally with three golds, two silvers, and three bronzes. What the athlete won was not on medals for themselves, but also the reputation for the whole country. While kids taken to indoor playground to do exercise is not for the intention to cultivate them into professional athletes, but for the purpose of keeping them in good health by exercising in the indoor playground so that they are able to make better contribution to our country.
On the other hand, through doing exercise in the indoor playground, kids will get the chance to learn about how tough it is for professional athlete to accept endless training day after day just for a competition to win honor for our country and the people. Though exercise in indoor playground for kids are rather moderate and will seldom do harm to children, but the feeling of the effort that need one to make to finish an exercising task is the same for both amateurs and professors.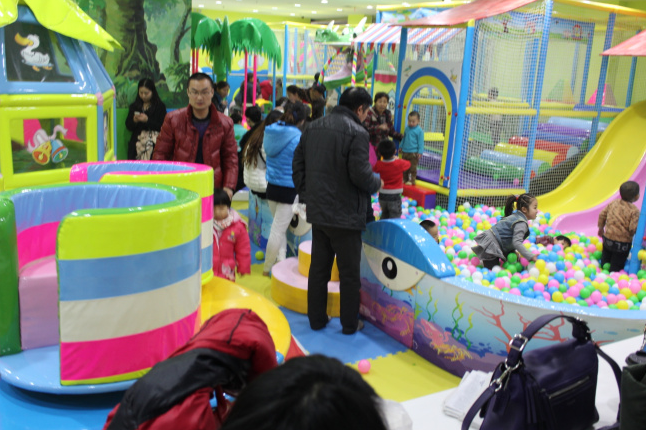 In summary, it is not through world that we show our encouragement and passion to the Olympic Games, but through the action of exercising of all citizens, including kids. So, it time to go to the indoor playground to do some exercise with your kids. Support Olympic, support kids playground equipment!
Copyright Reserved by Angel Playground Equipment Co.,Ltd.
Comments

Rajit Says:
Already have an indoor playground of 5000sqft, looking for a new outlet, what do you suggest for 15000sqft space?

Angel Playground Equipment CO.,LTD Says:
Indoor Playground is 100% customzied, We will make proposal as soon as you provide layout to us, Please check projects files in your email for reference!

Kerry Somerville-Brown Says:
request for a catalog. Can you send it please? Thank you. Kerry

Angel Playground Equipment CO.,LTD Says:
Hi Kerry: Please check files in your email, we have advise the process of order kids playground, please follow.

Mayra Says:
Buenas tardes me interesa adquirir un área de juegos

Angel Playground Equipment CO.,LTD Says:
Gracias por su mensaje, por favor revise nuestra respuesta por correo electrónico, Esperando obtener más información de su lado

william fore Says:
Looking for the musical items

Angel Playground Equipment CO.,LTD Says:
Hi William: Thanks for your message on the outdoor playsets, Cataloge please check your email.

Hans Says:
Does the cost include shipping and container cost? To USA? total cost ?

Angel Playground Equipment CO.,LTD Says:
Hi Hans: Price we offer online is FOB price, shipping does not including, Please advise items you need and quantity, Also port name for check freight. Same message have reply to you by email.
Leave a Reply
Your Phone & Email address will not be published. Required fields are mareded*