Mini playground equipment
Product Description
Send Inquiry
Inclusive ASTM&TUV Approved Commercial use Kids outdoor Playground For Five star Hotel & club !
Real image of A1501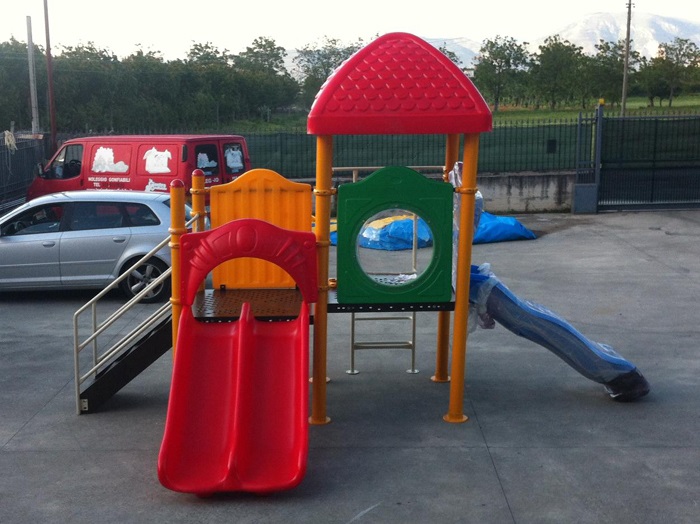 Name

used-outdoor-playground-A1501

specification

540x340x360

Modules

Roof, Slid, Stair, Platform, Plastic Panel, Climbing, Footplate, Fastener,stainless steel screw...

Capacity

10-30 Children

Plastic

LLDPE (thickness 6mm)

Pillar

Diameter 114mm galvanized pipe (thickness 2.2mm)

Handrail
Guardrail

With Dia-60mm, Dia-32mm, Dia-25 mm, thickness 2.2 mm .

HS code

95069900

Coating

Rubber cover on stair and platform

Package

Standard export packing


User Ages

3-12 Years old

Advantage

1.Anti-UV
2.Anti-static
3.Security
4.Environmental-Friendly
5.Color not fade

Certificate

ISO9001, TUV-EN1176,CE...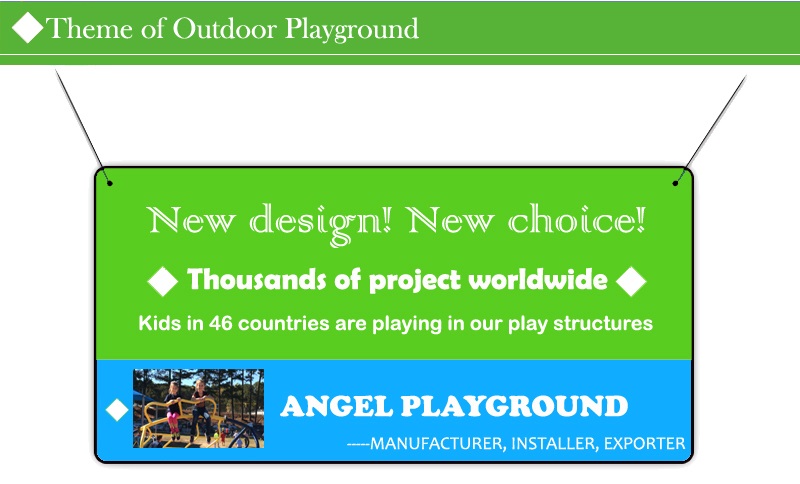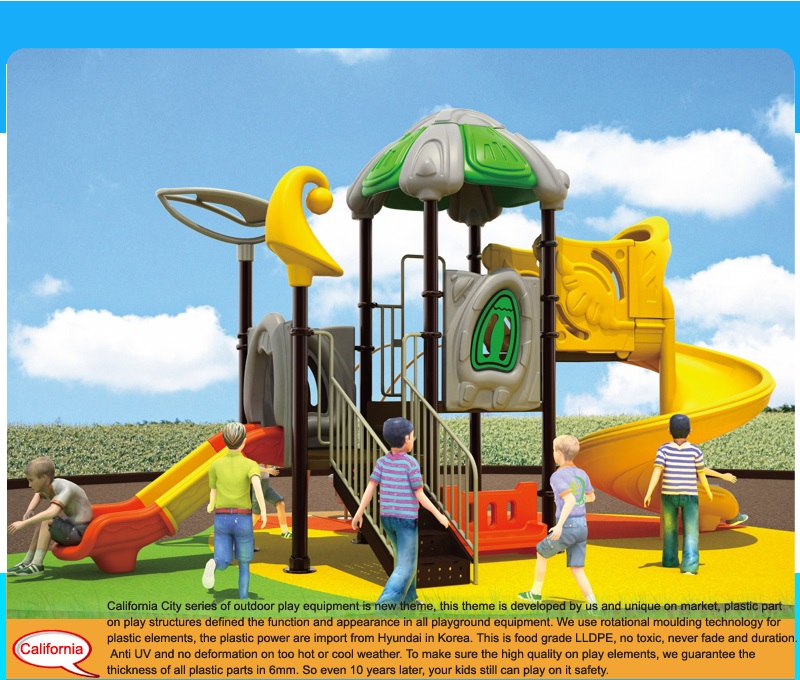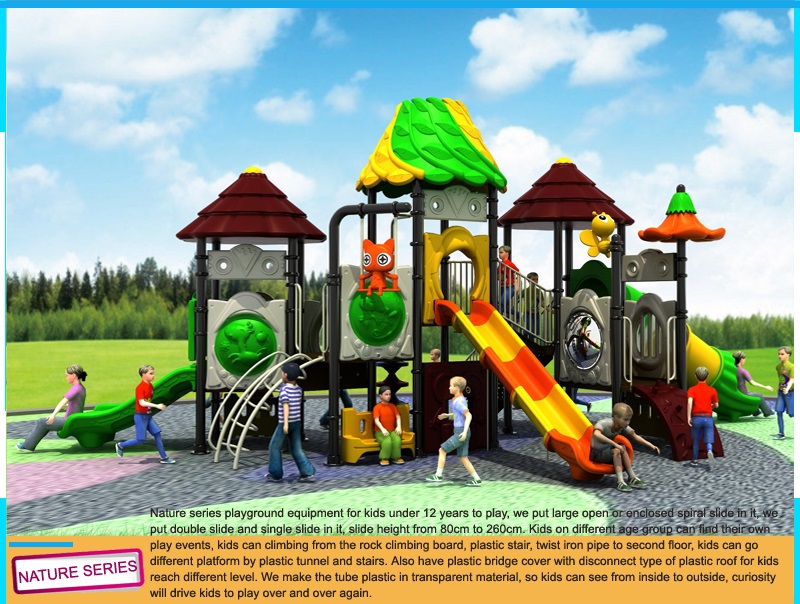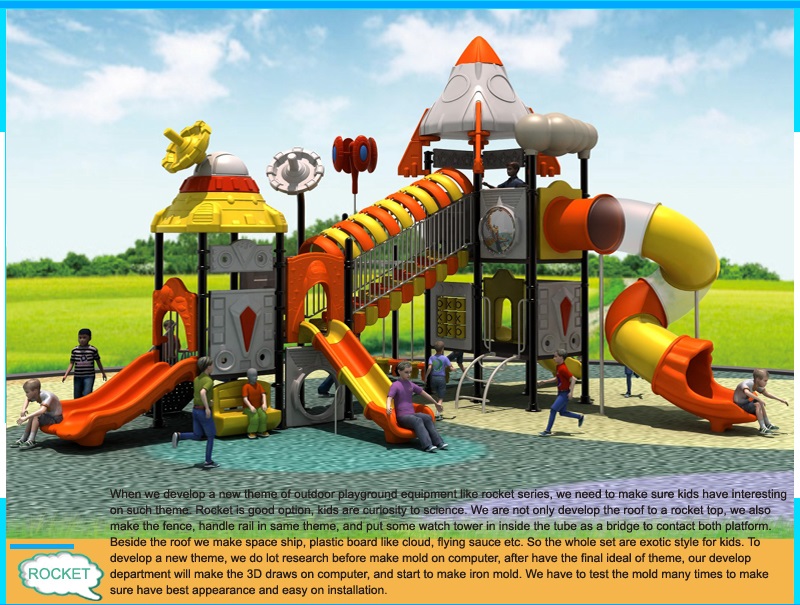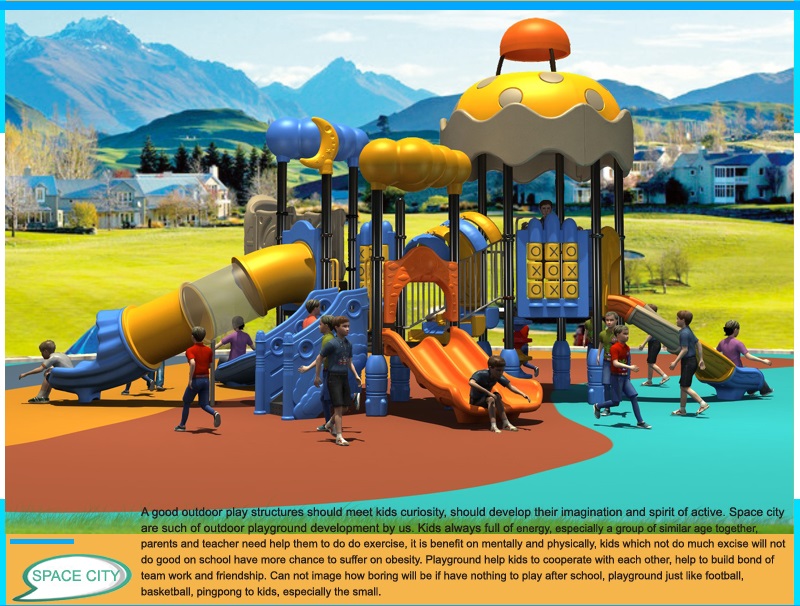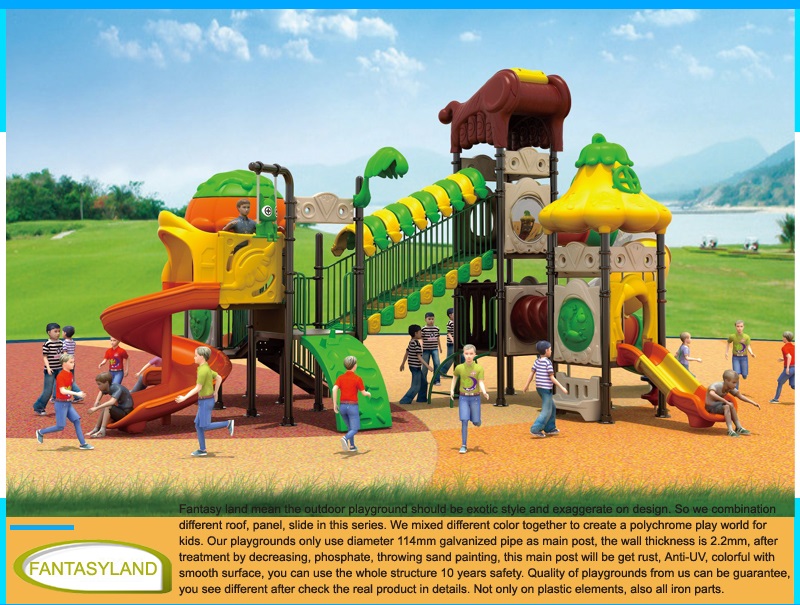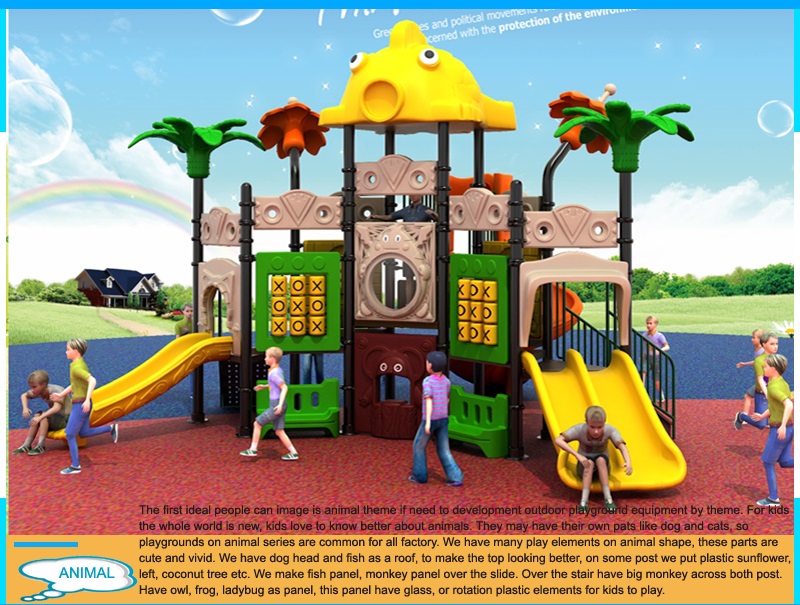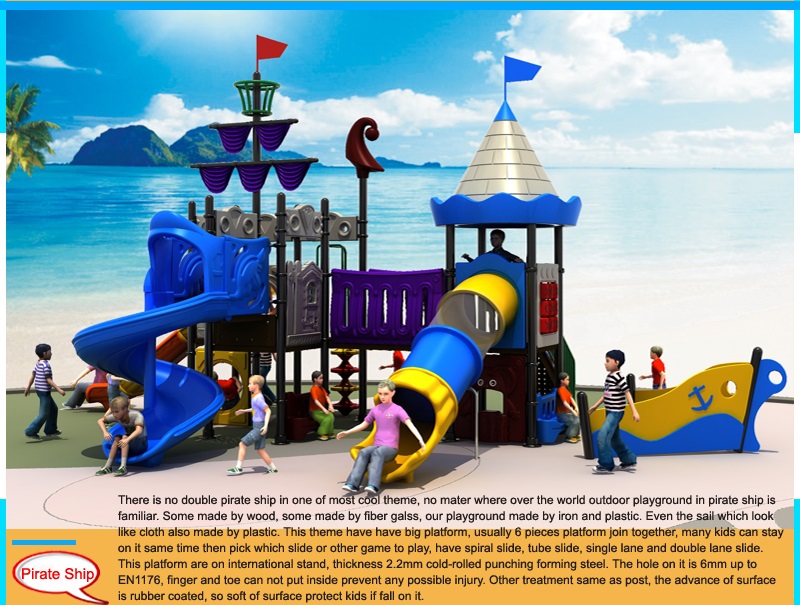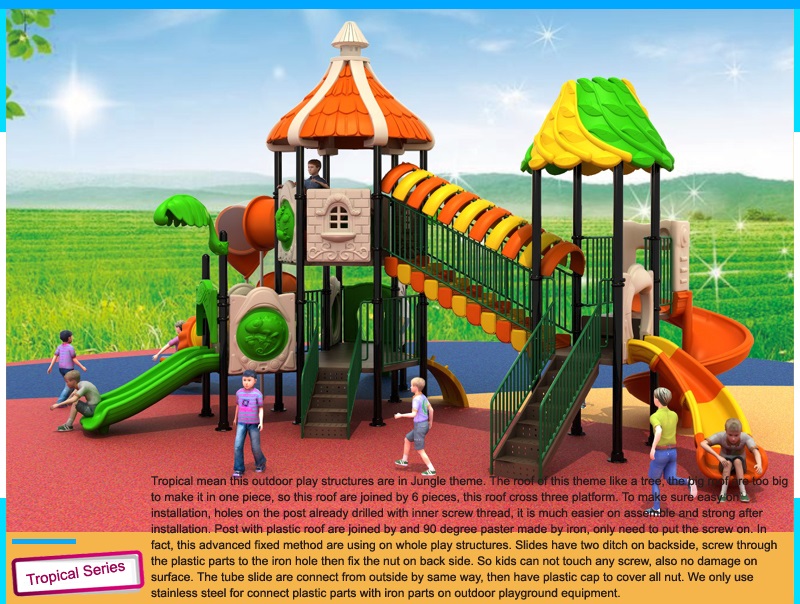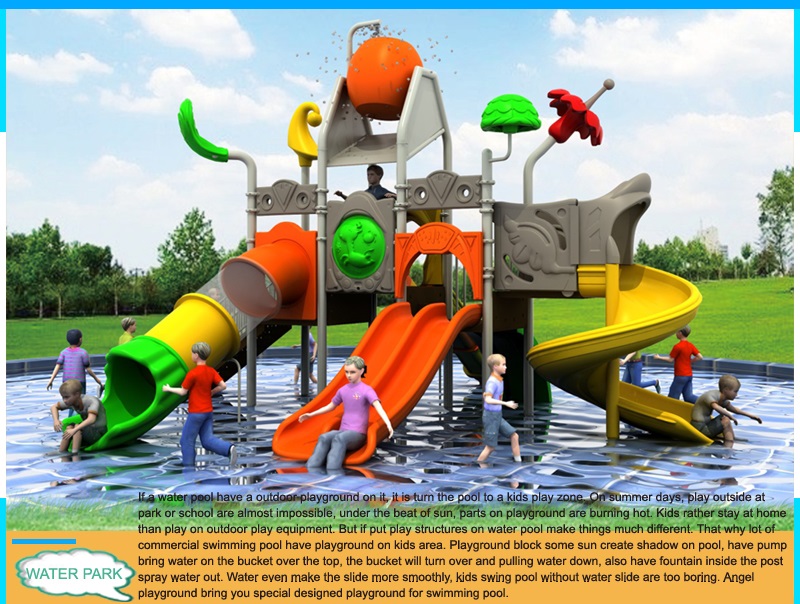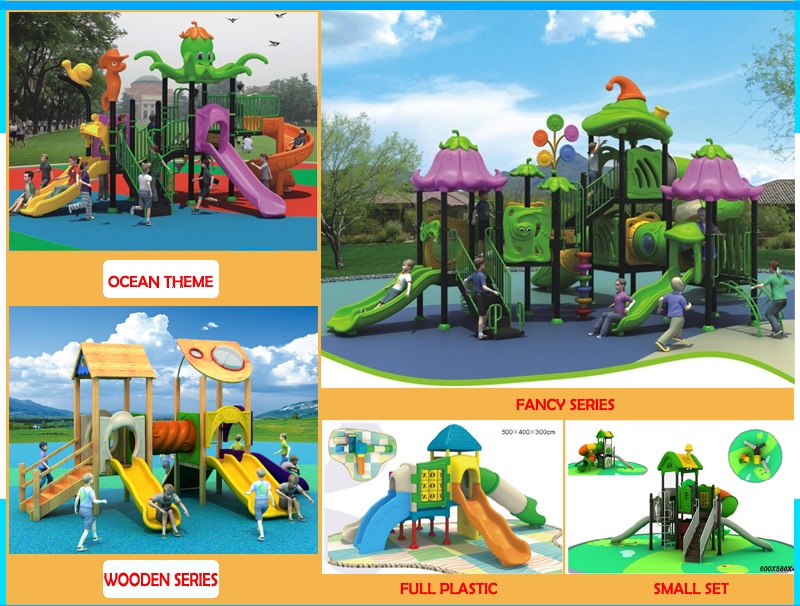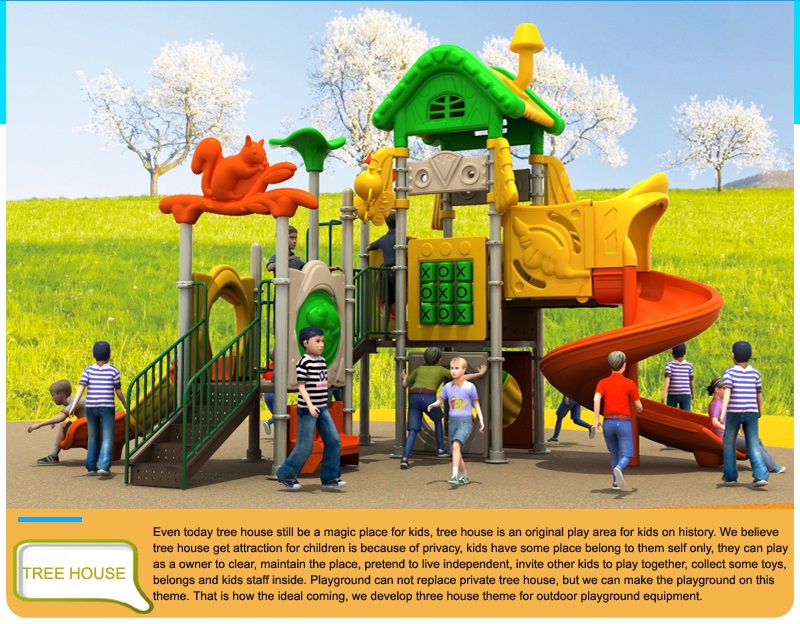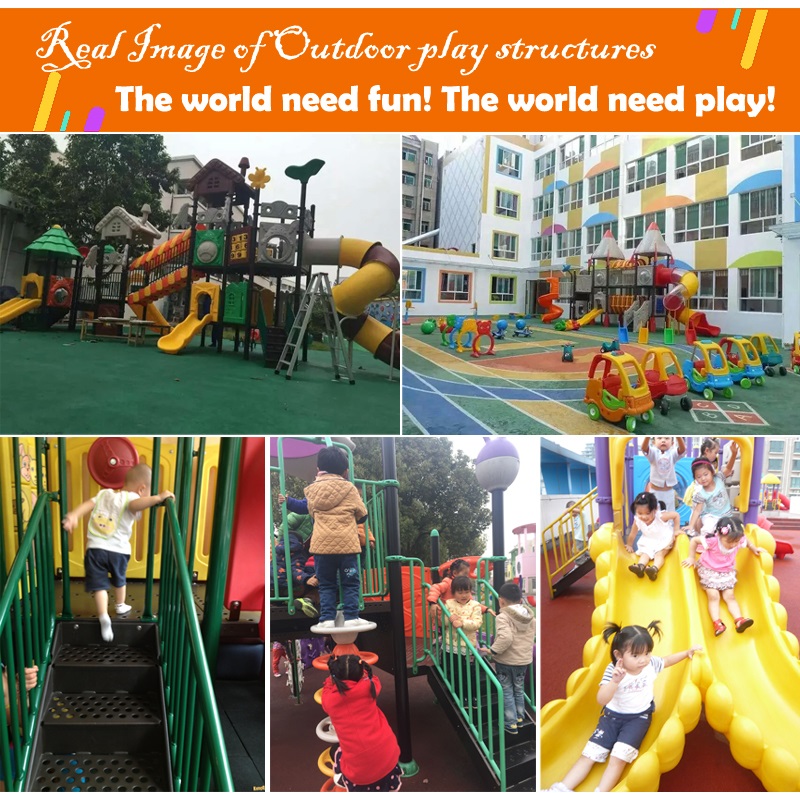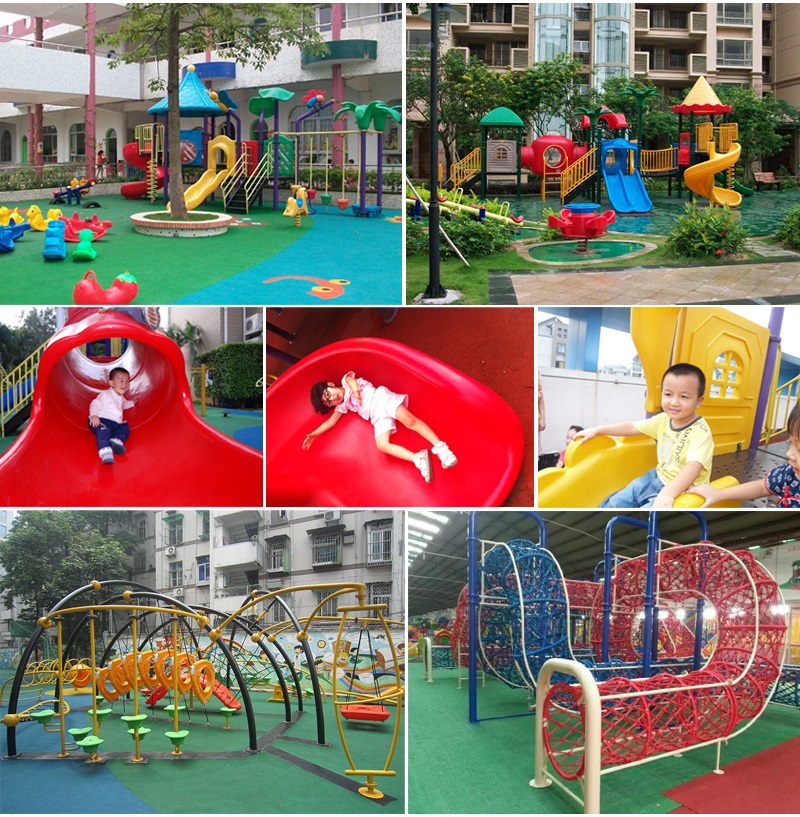 Outdoor Playground---A Secret Garden beyond Right and Wrong
Children in china are the most vulnerable group because on their shoulders there are too much burden for such a little soul to burden: parents' expectation, competition in schools as well as strict requests from teachers. Therefore, they've got no time to give free rein to their creative thought and imagination, let alone time for playing in indoor or outdoor playgrounds. Another thing that hinders their growth is that they are always told by their parents what is right and what is wrong. And I don't think children who grow up in all there confines will make a good adult. Actually, what they need more in their childhood is a chance to play. And I think an outdoor playground is a proper place to release their burden. And I guess there must be a pretty good and convenient outdoor playground nearby your house for your kids to enjoy a day without pressure. Go with them, because they need it! As parents, you should always remember that a childhood decorated with outdoor playground is colorful and joyful.
Here, I've got three points to support my view. First, an environment exposed to outside world and nature of an outdoor playground is good for the development of brain. In such a environment, children get more freedom and right to do their own stuff, which helps to cultivate their thought of creation and their ability in dealing with different activities. They are free from the direction of parents and teachers, we can say that outdoor playground cultivate their ability in self-decision.
Second, playing with other kids in the outdoor playground is good for mental health. If your kids is always alone by himself, then you'll worry about whether they have the trouble of making friends with others or if they are too self-centered. So in case such a situation happens, it's better to go to the outdoor playground as often as possible so that they will not become lonely kids.
And the third point is that a short break in the outdoor playground form their busy life aggravate the efficiency of study after they turn back to school. A happy mood is always the most important factor to boost the passionate of a child's intention to learn. And this work better than taking them to different class to develop their ability in skill learning.
In conclusion, outdoor playground is an important part of their childhood; no one has the right to deprive it from their life, even the parents. Parents should learn to let thing take their own course, and I think an outdoor playground is just a good place to realize that!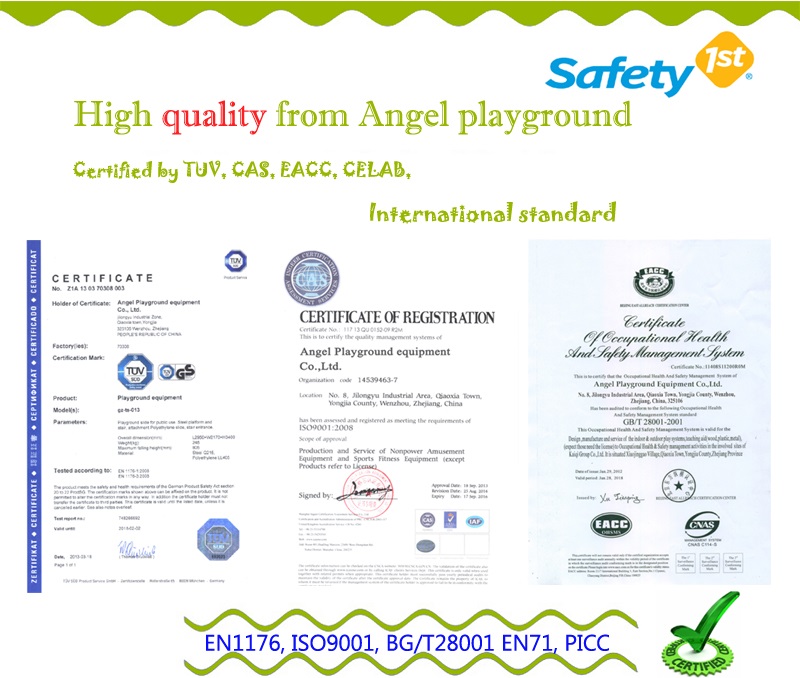 Reviews


Dorian Says:
Hi can can i get a price list and shipping cost for all. i am really interested in purchasing

Angel Playground Equipment CO.,LTD Says:
Hi Dorian: Thanks for your message! Please check the price list in your email and advise where to shipping.


Catherine Johnson Says:
Can I please have a price list and shipping price to the US?

Angel Playground Equipment CO.,LTD Says:
Please advise exactly address with postcode for check freight to US. please check price list by email.


Rupali Says:
Hello can you tell me price list and shipping cost gor India

Angel Playground Equipment CO.,LTD Says:
Hi Rupali: Thanks for your message, please check our reply on your email.


Nelly Says:
Hello, Could you please send me price list and approximate shipping cost to US? Thank you!

Angel Playground Equipment CO.,LTD Says:
Dear Nelly: Thanks for your message. Please check our reply by email, please let me know the size of your play area and shipping to where in US?


Alp Says:
hello, can you please send me a price list please thanks

Angel Playground Equipment CO.,LTD Says:
Hi: Thanks for your message, Already send price list to you by email.Please check and reply.
Add a Review
Your Phone & Email address will not be published. Required fields are mareded*
ANY QUESTION?