10 Best Indoor Playground in Sydney, Australia
Views: 325 Update date: Apr 09,2022
01,Monkey Mania Moore Park
Address:The Entertainment Quarter Car Park, 122 Lang Rd, Moore Park NSW 2021
02,Lollipop's Playland & Cafe
Address:8/10 Hudson Ave, Castle Hill NSW 2154
03,Jungle Buddies - Party and Play
Address: 2/97 Queens Rd, Five Dock NSW 2046
04,Planet Mino Kids Club
Address: 10 Smith St, Chatswood NSW 2067
05,Twinkle kids cafe
Address:shop 48A, level 1/42 Railway Parade, Burwood NSW 2134
06,Vitaland Kids Cafe Rhodes
Address:Shop26A Rhodes Waterside, 1 Rider Blvd, Rhodes NSW 2138
07,Lollipop's Playland Parramatta
Address:3/175 James Ruse Dr, Camellia NSW 2142
08,Monkey Mania Top Ryde
Address:Top Ryde City shopping centre, Ryde NSW 2112
09,Kids World Playland & Cafe
Address:Unit 3/1618 Canterbury Rd, Punchbowl NSW 2196
10,Major Fun Mount Pritchard
Address:254 Humphries Rd, Mount Pritchard NSW 2170
01,Monkey Mania Moore Park
Monkey Mania has amazing play equipment for ages 1-12, with inflatable jumping castles, dedicated toddlers areas, foam ball arenas, climbing structures, slides, and electric kiddie go karts
Address:The Entertainment Quarter Car Park, 122 Lang Rd, Moore Park NSW 2021
Phone:+61 2 9380 9525
Online:https://www.monkeymania.com.au/moore-park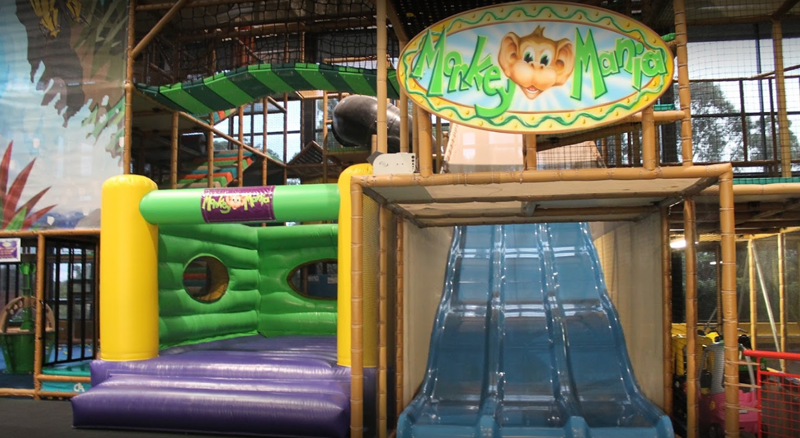 02,Lollipop's Playland & Cafe
Open 7 days a week, Lollipop's Castle Hill is where kids can be kids every day. We are The Hill's leading children's indoor play area and party venue hosts. Our fully trained staff provide a perfect and secure place for your children to enjoy themselves. We are also experienced private party and event venue hosts for corporate and association events.
OPEN 7 DAYS
Monday to Friday 9.30am to 4pm
Weekends 9am to 5pm
Address:8/10 Hudson Ave, Castle Hill NSW 2154
Phone:+61 2 9680 8868
Online:http://castlehill.lollipopsplayland.com.au/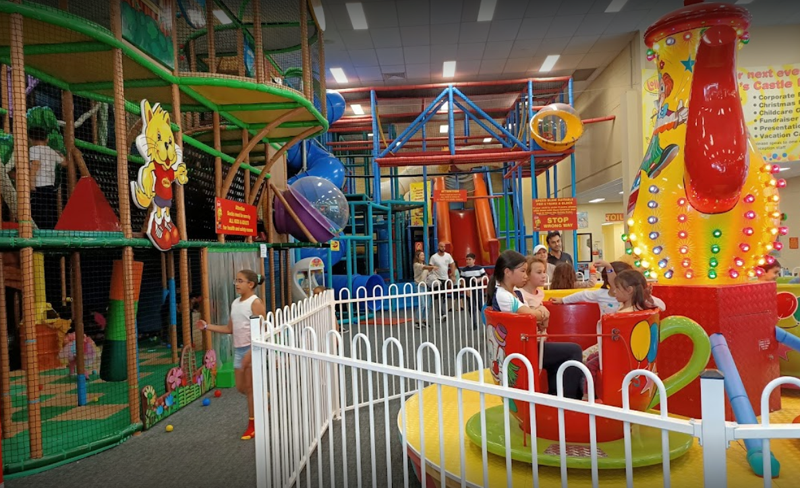 03,Jungle Buddies - Party and Play
Address: 2/97 Queens Rd, Five Dock NSW 2046
Phone:+61 1300 883 819
Online:https://www.junglebuddies.com.au/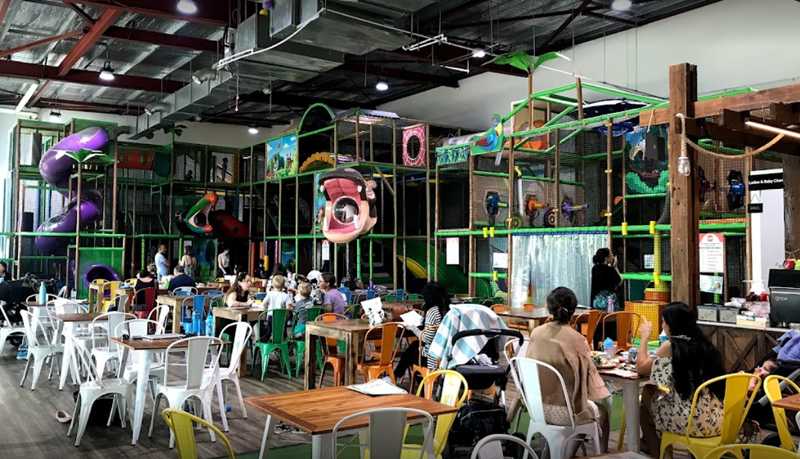 04,Planet Mino Kids Club
Planet Mino Kids Club is the ultimate kids' play centre, located at Chatswood in the Lower North Shore of Sydney.
Children and parents alike can experience a sensory explosion across the two-storey indoor playground, which was recently opened in late 2019. Enjoy exciting next-generation features and traditional favourites.
Opening Hours
Monday - Thursday9 AM - 4 PM,Friday - Sunday9 AM - 5 PM
Address: 10 Smith St, Chatswood NSW 2067
Phone:+61 2 9417 5939
Online:https://planetmino.com.au/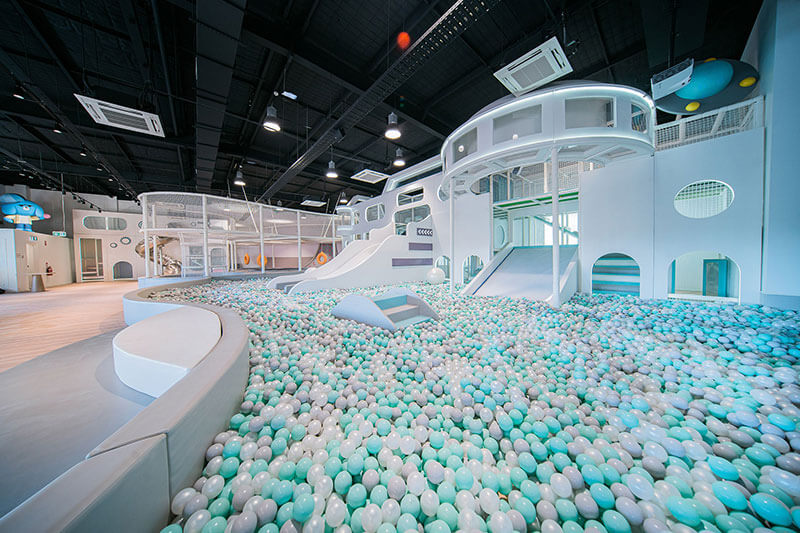 05,Twinkle kids cafe
The Twinkle Kids Café is located at Shop48A, 42 Railway Parade, Burwood Plaza in Burwood.
Open hours 9am to 6pm most days except for weekends 9am to 7pm. But check on their Facebook page before heading out in case they are having a private function.
Prices are $9.99 per hour or $17.99 unlimited per child on weekdays and $11.99 per hour or $24.99 unlimited per child on weekends and public holidays. Children under 12 months get free entry. One family second child entry half price. Adult entry all year round is $4 per amount with same amount drink voucher.
Address:shop 48A, level 1/42 Railway Parade, Burwood NSW 2134
Phone:+61 2 9715 1558
Online:https://busycitykids.com.au/our-blog/2019/12/18/twinkle-kids-cafe-burwood-sydney-review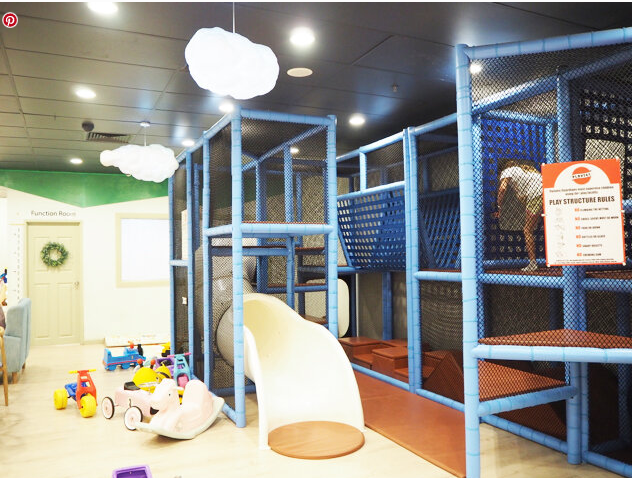 06,Vitaland Kids Cafe Rhodes
Business Hours
Mon-Thu:9:30AM-5:00PM
Fri:9:30AM-4:00PM
Sat:9:00AM-4:00PM
Sun:9:00AM-6:00PM
Address:Shop26A Rhodes Waterside, 1 Rider Blvd, Rhodes NSW 2138
Phone:+61 480 327 214
Online:http://vitalandkidscafe.com/?utm_source=gmb&utm_medium=referral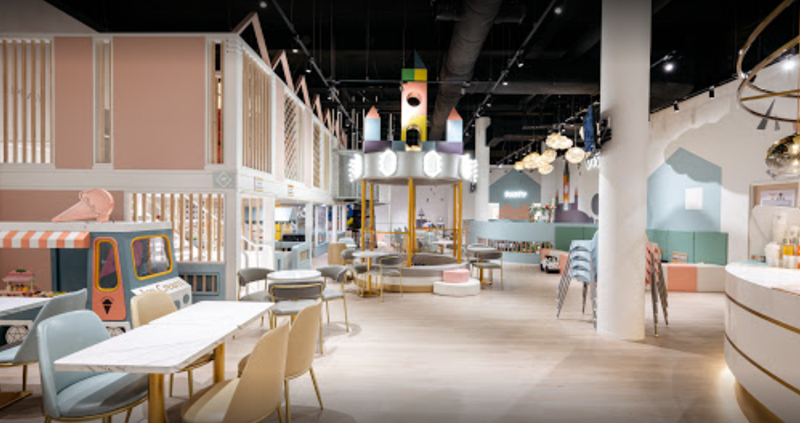 07,Lollipop's Playland Parramatta
Open 7 days a week, our fully airconditioned venue has an exciting arena for your children to enjoy unlimited fun with giant slides, bouncy castles, a tea cup ride, huge climbing structure, code red laser, and an 8 metre high rock wall!
OPENING HOURS
Weekdays
10am - 4pm
Weekends
10am - 5pm
Address:3/175 James Ruse Dr, Camellia NSW 2142
Phone:+61 2 9638 0755
Online:http://parramatta.lollipopsplayland.com.au/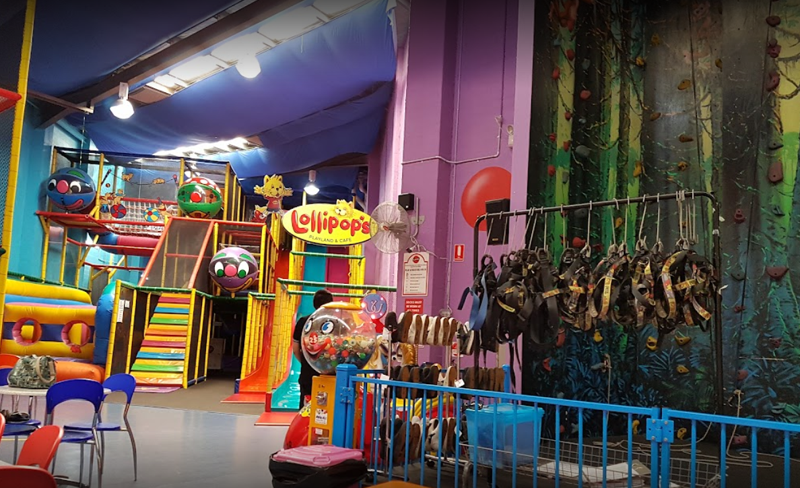 08,Monkey Mania Top Ryde
Monkey Mania offers party packages for all budget types, all packages including unlimited play, a dedicated party host and a fully themed party room.
Address:Top Ryde City shopping centre, Ryde NSW 2112
Phone:+61 2 9807 4111
Online:https://www.monkeymania.com.au/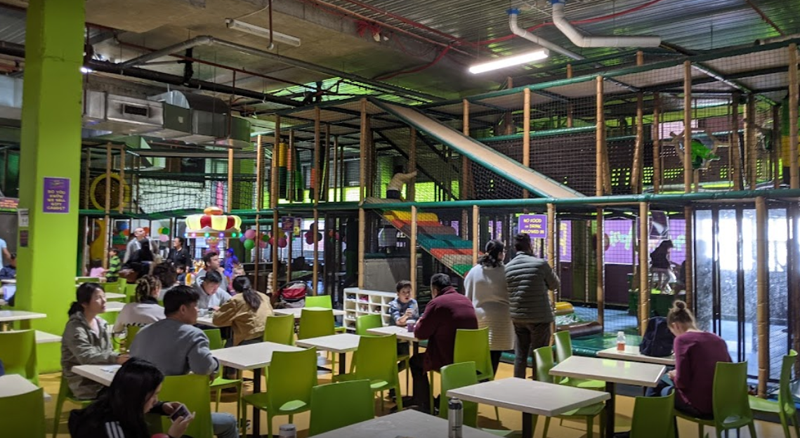 09,Kids World Playland & Cafe
Kids World Indoor Playground at Bankstown is fully air-conditioned and equipped with ample seating, wheelchair-access and baby-change facilities to make your stay as relaxing as possible. Our play areas include a designated under 5's area (0-4 years) and an over 5's zone (5-11 years) this means kids can play and interact on activities with kids of the same age.
Open hours:10-4:00 Monday - Friday
10:00-5:00 Saturday and Sunday
Address:Unit 3/1618 Canterbury Rd, Punchbowl NSW 2196
Phone:+61 2 9709 8946
Online:https://www.kidsworldplay.com.au/locations/bankstown/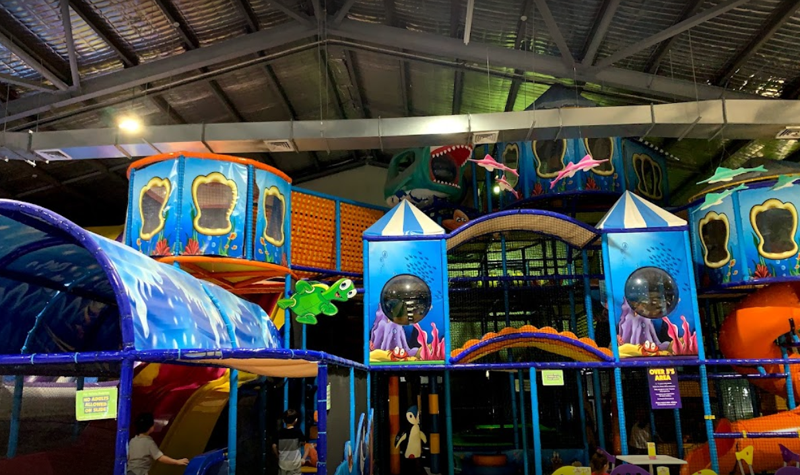 10,Major Fun Mount Pritchard
Visiting Major Play is easy. Simply visit one of our play centres within our Club venues and purchase entry based on age of child or visit option to access the amazing Play Centres.
Address:254 Humphries Rd, Mount Pritchard NSW 2170
Phone:+61 2 9822 3511
Online:https://majorfun.com.au/mount-pritchard/explore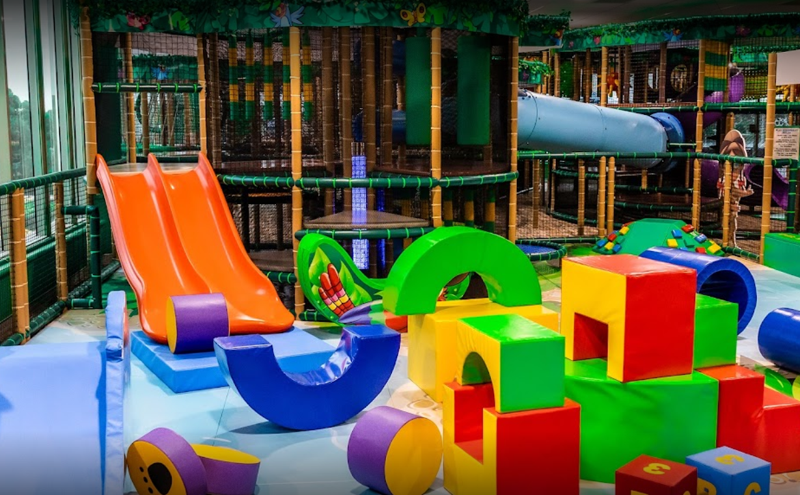 Comments

Juan Says:
Request catalog


Rajit Says:
Already have an indoor playground of 5000sqft, looking for a new outlet, what do you suggest for 15000sqft space?

Angel Playground Equipment CO.,LTD Says:
Indoor Playground is 100% customzied, We will make proposal as soon as you provide layout to us, Please check projects files in your email for reference!

Kerry Somerville-Brown Says:
request for a catalog. Can you send it please? Thank you. Kerry

Angel Playground Equipment CO.,LTD Says:
Hi Kerry: Please check files in your email, we have advise the process of order kids playground, please follow.

Mayra Says:
Buenas tardes me interesa adquirir un área de juegos

Angel Playground Equipment CO.,LTD Says:
Gracias por su mensaje, por favor revise nuestra respuesta por correo electrónico, Esperando obtener más información de su lado

william fore Says:
Looking for the musical items

Angel Playground Equipment CO.,LTD Says:
Hi William: Thanks for your message on the outdoor playsets, Cataloge please check your email.
Leave a Reply
Your Phone & Email address will not be published. Required fields are mareded*