Why Indoor Playgrounds Are a Great Place for Children
Views: 5329 Update date: Dec 17,2020
Adults have offices, workplaces for work, but for children, play is their work. It has been proven that playing is the most fun thing in the world for children. Playing, whether indoor or outdoor, is the basic right of every child, just like we say education is. The united nation commission for human rights has also stated playing as every child's fundamental right in legal terms.
Playing is an essential part of children's development; it helps in the cognitive development of children's social, physical, and emotional well-being. Every child is full of creativity. It requires a considerable time and attention of adults to make that creativity into art and talent. The role of adult behavior play is significant in the development of a child's personality. If your child participates in games and fun activities, it is a sign that he/she is healthy. Playing also provides a chance for parents to engage with their kids and understand their imaginations.
One should understand that when adults take charge of children's plays, dictate what to play and what not to, they violate their basic rights of play, which in reality is self-chosen or self-directed by children themselves. Controlling children, especially in their playtimes, disturbs their imagination level, it affects their mental growth, and can eventually lead to serious mental health issues. Children are susceptible and can easily catch when someone tries to dominate them. So, it is not suggested to interfere in their imagination time, unless they want you to be part of it.
Some kids love to play with toys, and some prefer playing alone or engage in physical activities like jumping, running, hide, and seek. However, when it comes to indoor playing, children prefer to play with toys; some toys for kids are designed in a very productive and learning way, which is a perfect approach. It develops children's interests, growth, and learning skills.
Gone are the days where you can see children outside homes, in streets, or parks playing in the morning and evening. The idea of playing has changed so far. We all know how technology has significantly taken over the world, and now the Pandemic has changed the entire concept of living. Nature-neared things are almost over in our lives. Most kids don't know the joy of playing in the playgrounds. Technology is the one reason for this as children find more interest in tech and gadgets. Still, we can't blame technology at all; most of the time, parents do not have enough time to get children engaged in healthy activities due to their work routine and subject them to television, video games, or mobile games. It's either so hot or so cold for children to go outside and spend hours playing in the open air.
Indoor playgrounds have been introduced recently and are becoming popular nowadays. The indoor play area has a safe and productive environment; they have a wide range of activities that keep your children entertained, moving, and busy. In indoor playgrounds, indoor play areas, indoor amusement parks are present; kids get more fun than detrimental indoor activities like video games, computers, and cell phone games.
Some indoor play areas are well designed and have slides, ball pods, adventure zones, treehouse, jumping areas, tunnels, bridges, and other equipment that can keep kids busy for hours. These indoor playgrounds provide children a full space to be active in a colorful, clean, and safe environment and, most importantly, help enhance their physical health. Let's put some light on the features of these indoor playgrounds.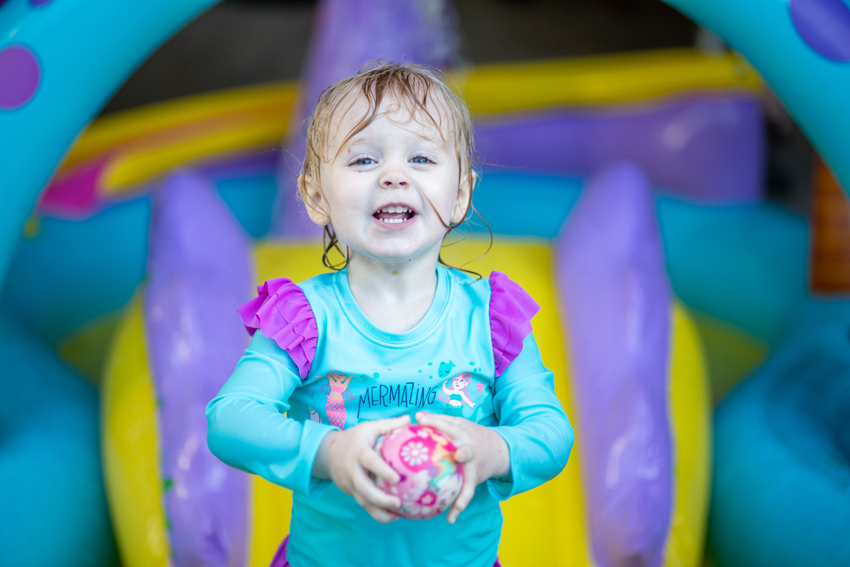 1- Fun for children
We are talking about children, and the word "fun" is missing. Fun is something a child lives with. Rather than considering other benefits of indoor playgrounds, we never forget it's a fun place for our kids. Parents take children to indoor areas so that kids can have fun and enjoy themselves freely. Children also play at home, but it becomes an attraction for them when they go to an indoor play area. They find more interest in that due to so many colors, a large area, so many toys, and so many people of their age increase their excitement level, imagination, and creativity. Kids love when they are free; they enjoy their freedom.
2- Your children are happy, active, and healthier
What every parent wants is to make their children genuinely happy and healthy. Studies have shown that kids who are regularly involved in physical activities are physically and mentally healthier than kids who do not practice physical activities.
Most kids these days are glued to electronics, which has also increased the childhood obesity issue. Taking kids to indoor playgrounds is a healthier choice for your children. Engaging in indoor activities makes them active, they can have a healthy weight all time. Physically active kids are more likely to be academically motivated. Their concertation level is very high, which makes them attentive and intriguing.
3- Your children learn to socialize
Every child is different from the other. Children have different personalities and preferences. Some kids are born confidentially, and some are shy who hide in front of the crowd or have a problem making friends and talking to new people. Parents whose kids are shy and have trouble making friends should consider taking their children to indoor playgrounds.
Firstly, if the child is afraid of the crowd, they will be attracted to the indoor play area because of colors, music, games, or favorite food shop. They will become used to crowded places. Secondly, when they play with other kids, they adjust and gain confidence. Interacting with others gives them confidence, and they also learn the concept of winning, losing, and playing fair. Children learn to develop their likes and dislikes. Children become socially aware and learn to communicate well.
4- Opened every time
One of the main benefits of indoor playgrounds, indoor parks, indoor areas is that they are opened 24/7 irrespective of the season and weather. Weather can be unpredictable in any region of the world. Either it's an extremely hot, cold, or rainy day. Instead of making your kids feel bored at home on a rainy day, you can get them to the play area to let them feel the charm of every season and experience the nature in a distinguished way. So, these indoor playgrounds are the best option in this case. Sixty minutes of exercise every day is essential for a child, don't let the weather stop your child from having healthy and fun moments.
5- They also provide birthday celebrations
Indoor playgrounds are the best place to have a birthday party for your child. It's colorful, full of activities; parties and food can easily be arranged by ordering or getting pre-bookings. Their staff is very cooperative, and they can assist you with anything. You can even have themed birthday celebrations. Mothers don't have to worry about decoration, activities, food and all.
They have made life easy for parents with more than one child. Usually, parents are worried about the birthday celebration that their kids are just interested in playing and not eating, especially at home. They can eat and play both in indoor playgrounds, however.
Conclusion
Indoor playgrounds are being proven a great place for children. Children's interaction with other children increases their socializing, communication, and creativity skills. They play together and face challenges and situations which develop their vital skills. Indoor playgrounds are well-equipped, safe, and secure. You do not have to worry about the cleanliness issues wither. They have their CCTV cameras to ensure a secure environment. They also ensure parents do not worry about their child's safety. The indoor structure of such playgrounds is made smooth and injury-free. So, you can feel free to plan a play date or make a family visit to the indoor playgrounds. Just keep in mind that this is the one best option for your kid to grow freely, healthily, and happily, especially when stepping out of the home has become a real task and living a normal life has become hard than ever.
Comments

Khalid Says:
I would like to setup play ground for kind to teens indoor activities approximately how much it will cost

Angel Playground Equipment CO.,LTD Says:
Thanks for your message, Plase check our reply to your email about the process.

Sahar Says:
I would like to get the price and catalog please

Angel Playground Equipment CO.,LTD Says:
Hi Sahar, Nice day. please check our reply to your email regarding catalog. Looking forward to setup your kids play center

Fabiola Magana Says:
I will love a copy of pricing ,sizing,and contact info ..thank you so much!

Angel Playground Equipment CO.,LTD Says:
Hi Fabiola Magana, Thanks for your message, please check our reply to your email for the process and catalog. Looking forward to your reply

Amelia Lau Says:
Please send catalogue

Angel Playground Equipment CO.,LTD Says:
Hi Amelia, Nice day, Please check catalog in your email, hope you find what you like, Appreciate your feeback.

Hari Says:
Please send the catalouge

Angel Playground Equipment CO.,LTD Says:
Thanks for your message,We are pleasure to make suggestion for your play enter, please check our reply to your email, Any questions let me know.
Leave a Reply
Your Phone & Email address will not be published. Required fields are mareded*