Extreme Trampoline
Product Description
Send Inquiry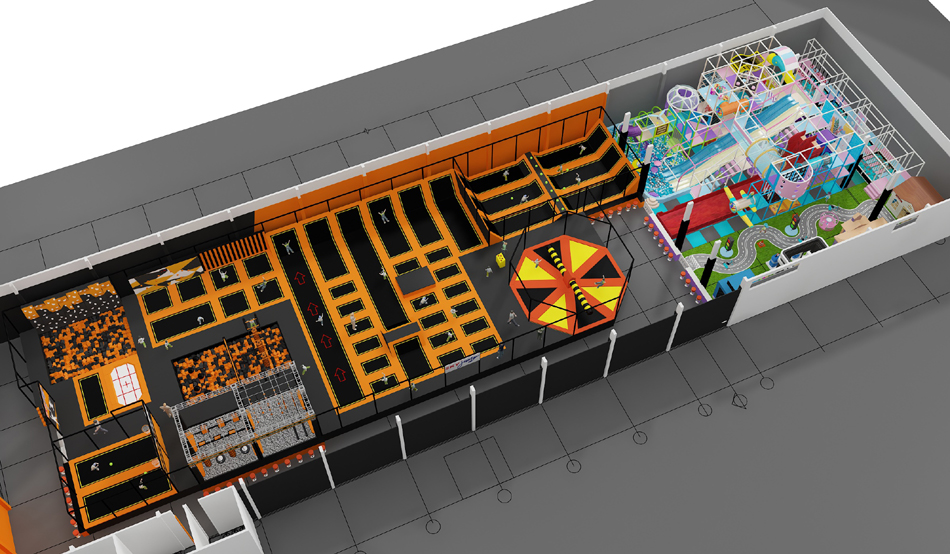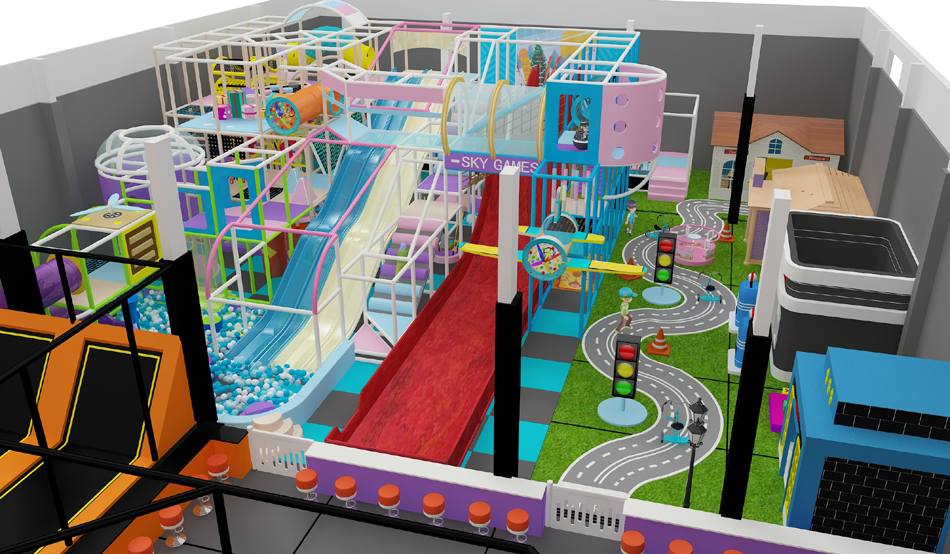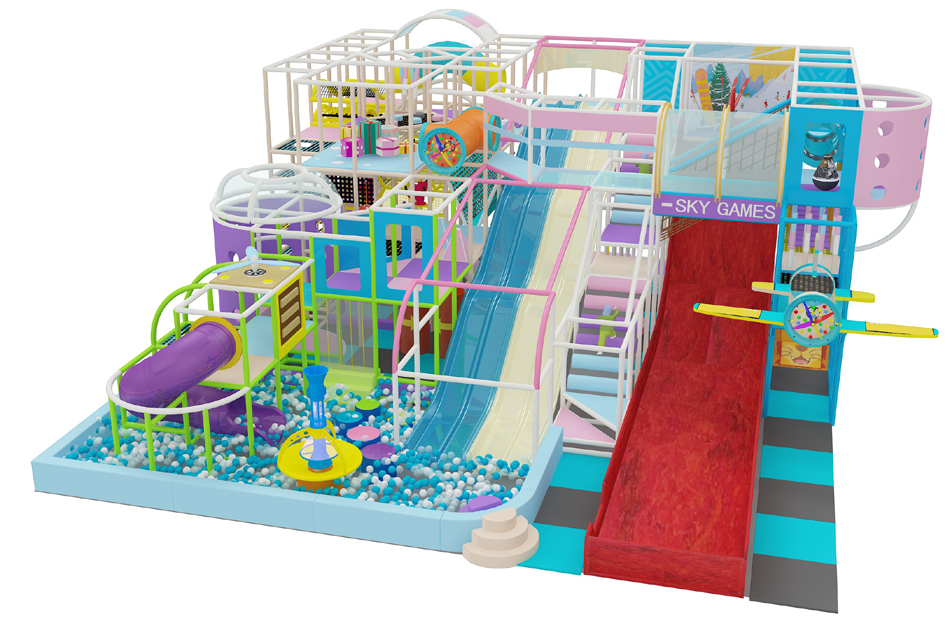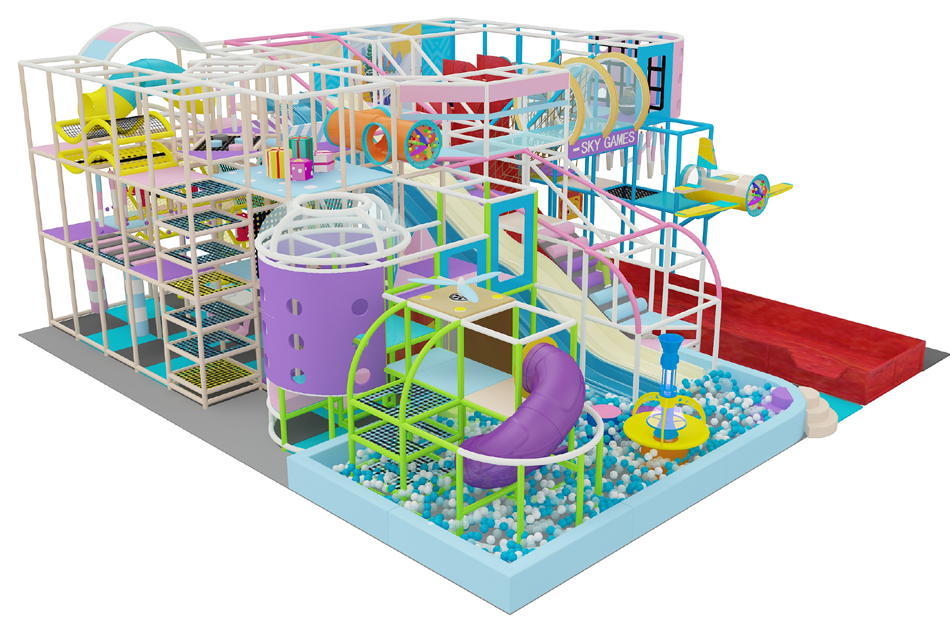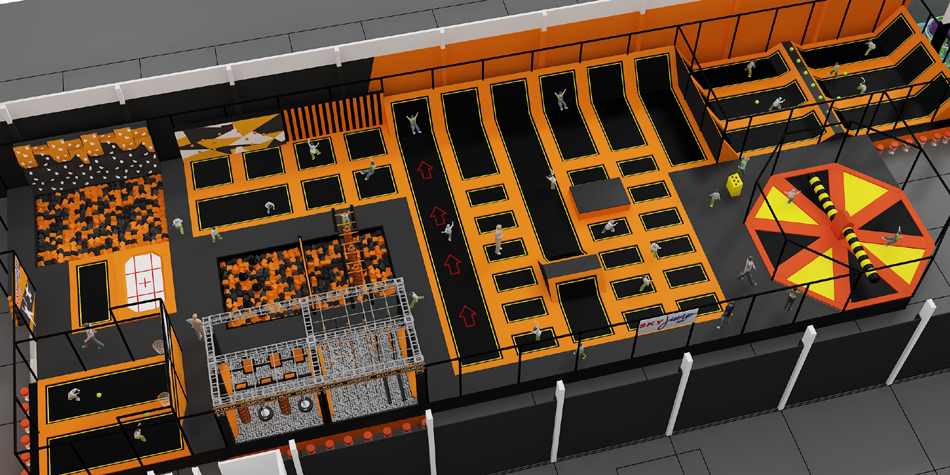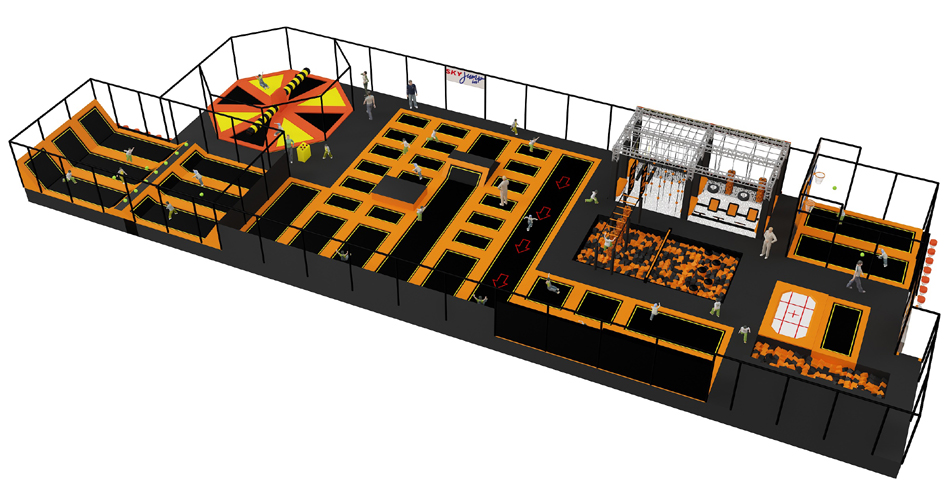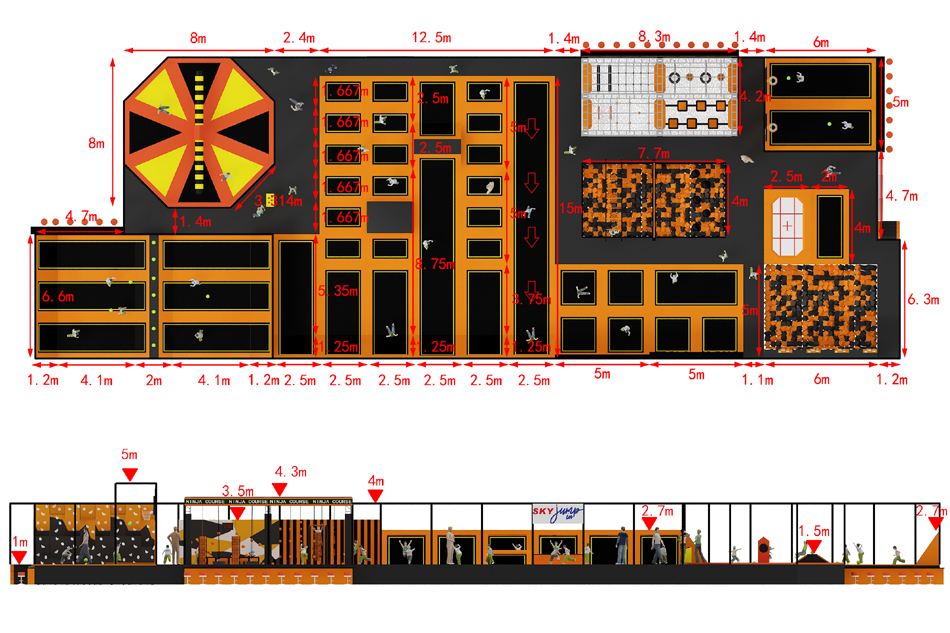 Trampoline Parks Inspire Children's Enthusiasm for Sports
Although physical education is a part of most children's education, many students go through their formative years without developing a lasting interest in sport. From my point of view, this is no doubt a great pity in their childhood or even in the process of their growth. Actually, enthusiasm for sports is of tremendous benefit to young people and should be promoted as an integral part of their life and education. Apart from schools, kids should frequent trampoline park or indoor playground to get themselves involved in more activities. While kids are having un in the trampoline park, what they gain is far beyond a healthy body, but also a positive attitude toward life.
Firstly, Trampoline Park is a place for children to sweat. The main reason for doing sports is to help kids get a strong body by exercising their muscles and bones. Though schools can provide kids with chances to do exercise, it failed to have the kids get enough training that their body needs for they have concerns about kids getting hurt after too much exercise. While trampoline parks provide kids with not only enough time for exercising, but also offer a quite safe environment for kids to have fun. Therefore, children would be more enthusiastic about doing sports.
Secondly, Trampoline Park fosters young children's interest in sport to instill in them the value of team work and sportsmanship. In addition to individual jumping sports, there are other sports need to be finished by a team. Those people who enjoy the sports will learn how to cooperate and work well with others. Cooperation and teamwork are invaluable skills that can be employed through a person's life. What's more, enthusiastic sports in trampoline park in general, whether individual or team-based, can teach children how to be sportsmanlike in competitive circumstances, including playing by the rules and being gracious in either victory or defeat.
Generally speaking, children who develop the habit of doing sports since they are young are more likely to achieve better success than those who are not. Since kids now have convenient access to trampoline parks or indoor playgrounds, parents should encourage your kids to go out of the home to do more exercises instead of having them stay at home to do homework. One should be well informed that the interest in sports they developed in their childhood would benefit them for the whole life. What's more important is that by fostering enthusiasm for sports as part of children's education, society can ensure a generation of healthy, sportsmanlike and patriotic citizens.
Reviews


Jakub Says:
Mogę pójść o katalog

Angel Playground Equipment CO.,LTD Says:
We are pleasure to help you regarding kids playground business, Process please kindly check your email, We will provide customized design and set up on your place.


ALI ALSALEM Says:
Please send me the catalog.

Angel Playground Equipment CO.,LTD Says:
Hope this message find you well, we are pleasure to make proposal for your kids play area, please check our reply to your email. Thanks!


ALI ALSALEM Says:
Amazing, I would love to get more details, catalogs, etc.

Angel Playground Equipment CO.,LTD Says:
Please check reply to your email, Please follow the process and provide layout informaiton, We are pleasure to make suggestion for your kids playground.


Cecilia Says:
Hi can you send me the catalog please

Angel Playground Equipment CO.,LTD Says:
Got your message, Thanks! Please check your email for process of start indoor playground, Looking forward your reply with layout information


Mike Dean Says:
Hello I would like a catalog.

Angel Playground Equipment CO.,LTD Says:
Nice day! Already sent, please check and reply with information of your play area."
Add a Review
Your Phone & Email address will not be published. Required fields are mareded*
ANY QUESTION?