Top 10 Indoor playground in Kansas
Views: 4314 Update date: Jul 06,2022
01,Superkidz Club
Address: 6753 Johnson Dr, Mission, KS 66202
02,Bonkers
Address:5515 SW 21st St, Topeka, KS 66604
03,Up & Away Indoor Play
Address:2525 Iowa St Suite F, Lawrence, KS 66046
04,Pump It Up Overland Park Kids Birthdays and More
Address:12070 Metcalf Ave, Overland Park, KS 66213
05,Emerald City
Address:9063 Bond St #101, Overland Park, KS 66214
06,Chuck E. Cheese
Address:2215 SW Wanamaker Rd, Topeka, KS 66614
07,GreatPLAY - GreatLIFE Topeka
Address:1936 NW Tyler St, Topeka, KS 66608
08,Fun Run Playground
Address:1919 Industrial Dr, Liberty, MO 64068
09,PowerPlay Metro North Entertainment Center
Address:509 NW Barry Rd, Kansas City, MO 64155
10,Jumpy Jump Land
Address:1611 W Ledgerwood Rd, Andover, KS 67002
01,Superkidz Club
We bring Superkidz Club to Kansas City because we, as parents, believe playing is essential to the development in children and youth. Not only does it contribute to their cognitive, physical, social, and emotional well-being, but it also helps kids to build confidence, team work, and bonds among peers as well as parents.
Through Superkidz Club, we hope to build a happier and healthier community for kids of all ages.
Hour:Monday and Wednesday
8:45am - 6:15pm
Thursday and Sunday
8:45am - 6:15pm
Friday and Saturday
8:45am - 8:30pm
Address: 6753 Johnson Dr, Mission, KS 66202
Phone: (913) 413-0001
Online:https://www.superkidzclub.net/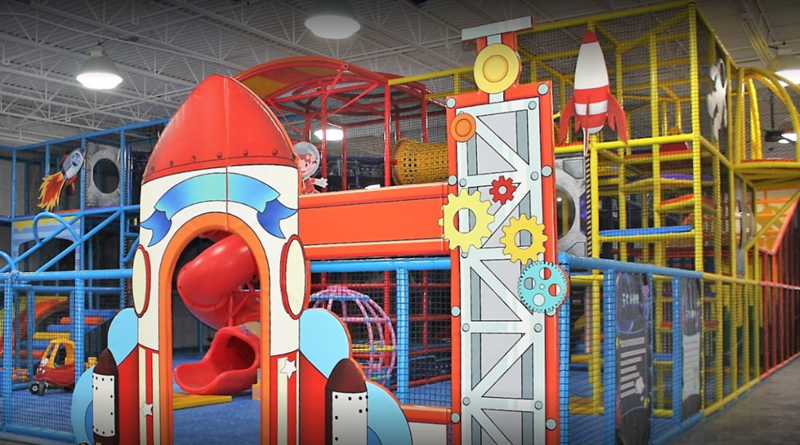 02,Bonkers
Explore every corner of our expansive, multi-level Play Maze! Fun and adventure await for our younger guests.
Your kids can explore the colorful space that provides a visually stunning collection of activities that will generate laughter, smiles and of course, that perfect picture of your little ones having a great day!
Rates:PLAY MAZE PASS
INCLUDES THE NEW SUPER SLIDE!
1 year and under – FREE
2-3 years – $4
4-16 years – $7
17 and up (must be accompanied by a child) – FREE
Address:5515 SW 21st St, Topeka, KS 66604
Phone:(785) 861-7133
Online:https://goingbonkers.com/bonkers_ks/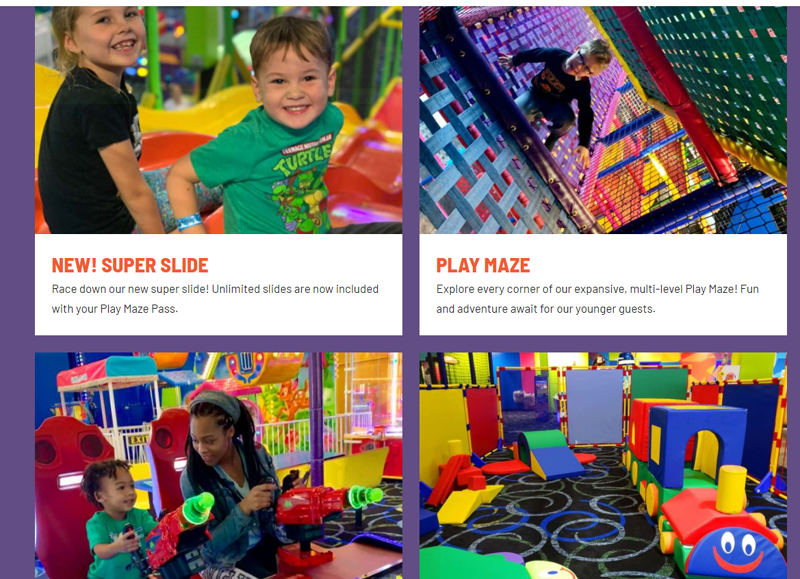 03,Up & Away Indoor Play
As parents of younger children, we recognize the importance of having an engaging place for kids to play that is not only SAFE, but CLEAN! We also wanted to create a place that was comfortable for parents, whether they are actively engaging in play with their children or watching their children play while sitting in a comfy lounge chair.
Address:2525 Iowa St Suite F, Lawrence, KS 66046
Phone:(785) 856-0078
Online:https://upandawayplay.com/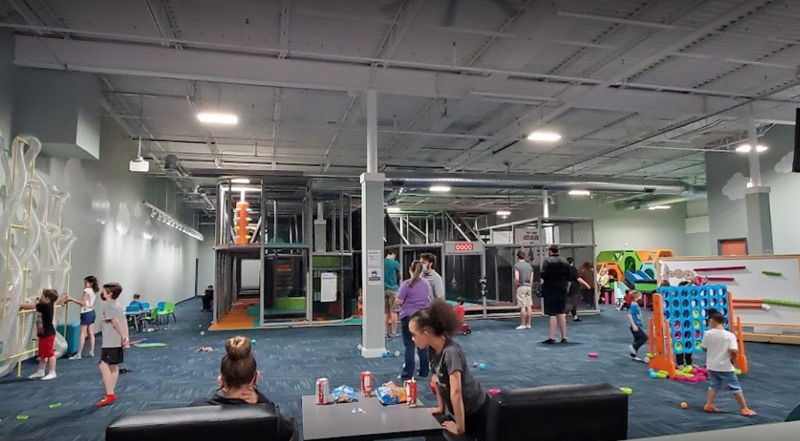 04,Pump It Up Overland Park Kids Birthdays and More
Our indoor playground, jam-packed with awesome inflatables, is a fun place for kids.
We make kids birthday parties effortless for you so you can join in on the bounce house fun.
Address:12070 Metcalf Ave, Overland Park, KS 66213
Phone:(913) 236-7867
Online:https://www.pumpitupparty.com/overland-park-ks/?utm_source=gmb&utm_medium=organic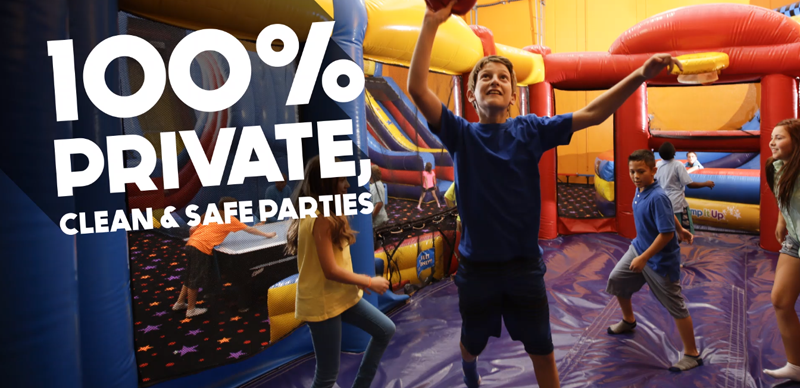 05,Emerald City
For the best indoor playground in Overland Park, send your child to Emerald City Gym! Our indoor play area is perfect for playtime for kids to run, jump, and make new friends. Whether your child is in preschool or older, we offer a variety of options for family fun. For more information, browse below.
Address:9063 Bond St #101, Overland Park, KS 66214
Phone:(913) 438-4444
Online:https://emeraldcitygym.com/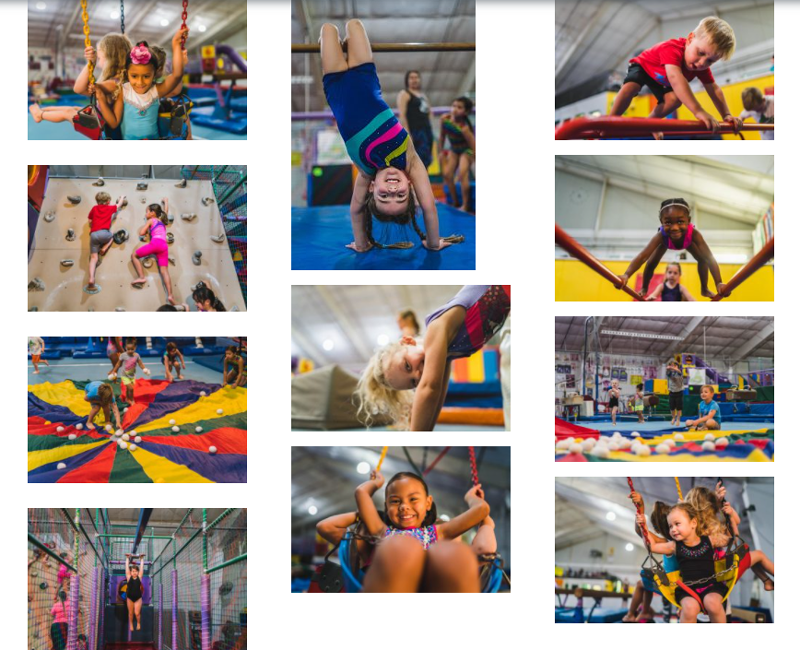 06,Chuck E. Cheese
Address:2215 SW Wanamaker Rd, Topeka, KS 66614
Phone:(785) 272-1180
Online:https://locations.chuckecheese.com/us/ks/topeka/2215-sw-wanamaker-rd.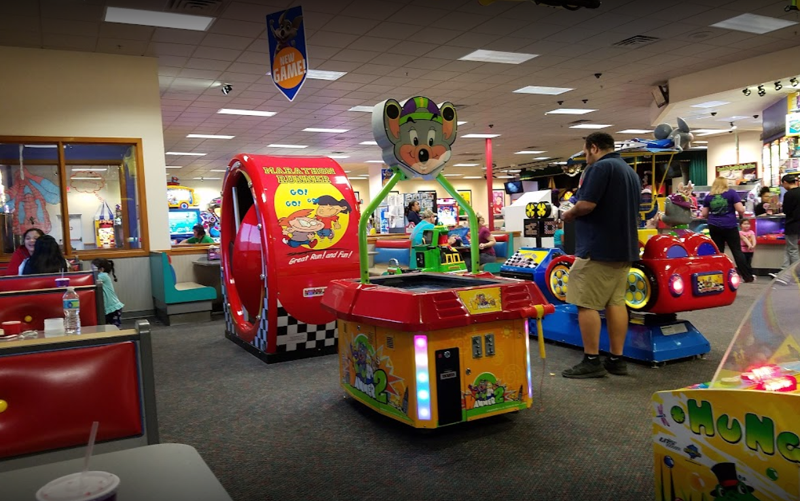 07,GreatPLAY - GreatLIFE Topeka
GreatPLAY POWERED BY GreatLIFE is an indoor/outdoor fun center for the entire family. GreatPLAY has tons of exciting things to do, from Trampoline Pits to Arcade Games to Laser Tag, Paint Ball, FootGolf, Disc Golf, Bike Trails,Swimming, Fitness and More.
Address:1936 NW Tyler St, Topeka, KS 66608
Phone:(785) 233-9815
Online:https://www.greatlifetopeka.com/locations/greatplay/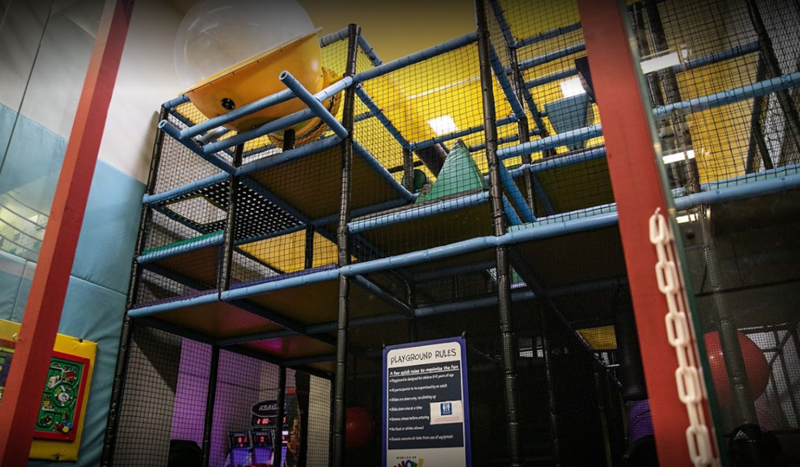 08,Fun Run Playground
Parents: When you need a break and want to enjoy fun activities with your kids, stop by Fun Run in Liberty MO, today! Fun Run is not just another indoor inflatable center – we offer so much more! At our expansive 9,000 square foot indoor park, you and your kids can enjoy inflatables, slides, arcade games, and a sky maze! We also offer a Fun Run Café, Fun Run Pet Store, Imagination Village, and Toddler Area. Kids will want to stay and play for hours. There is no need to leave for lunch - you can order pizza, drinks, and other snacks from our Café.
Address:1919 Industrial Dr, Liberty, MO 64068
Phone:(816) 781-0386
Online:http://www.funrunkansascity.com/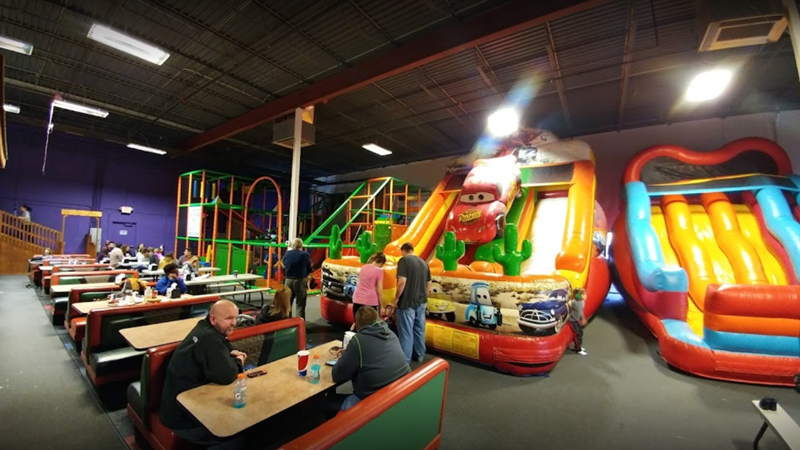 09,PowerPlay Metro North Entertainment Center
Address:509 NW Barry Rd, Kansas City, MO 64155
Phone:(816) 268-4386
Online:https://www.powerplaykc.com/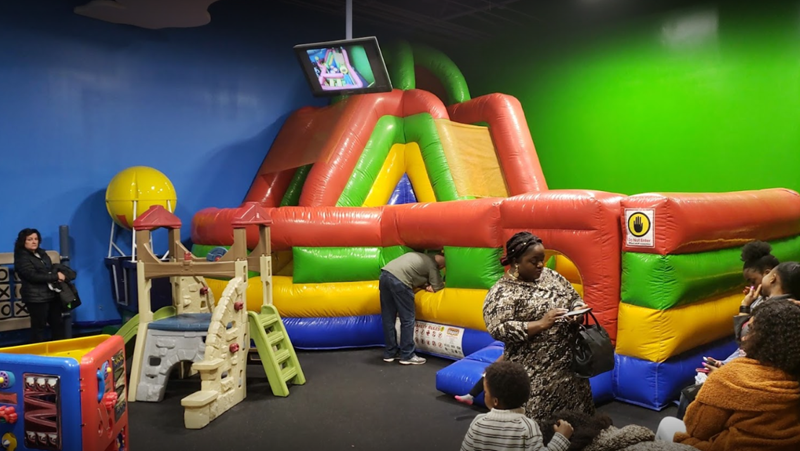 10,Jumpy Jump Land
We set out to create the childhood bounce house party palace of your dreams. With three locations in – Andover, Haysville, and Northeast Wichita – we are full of inflatable bounce house magic, Jumpy Jump Land makes sure that your party is a jumping success. Perfect for birthdays, almost-birthdays, family reunions, group celebrations, corporate parties, and team parties, Jumpy Jump Land gives you the space to have the best party ever.
Address:1611 W Ledgerwood Rd, Andover, KS 67002
Phone:(316) 218-9222
Online:https://www.jumpyjumpland.com/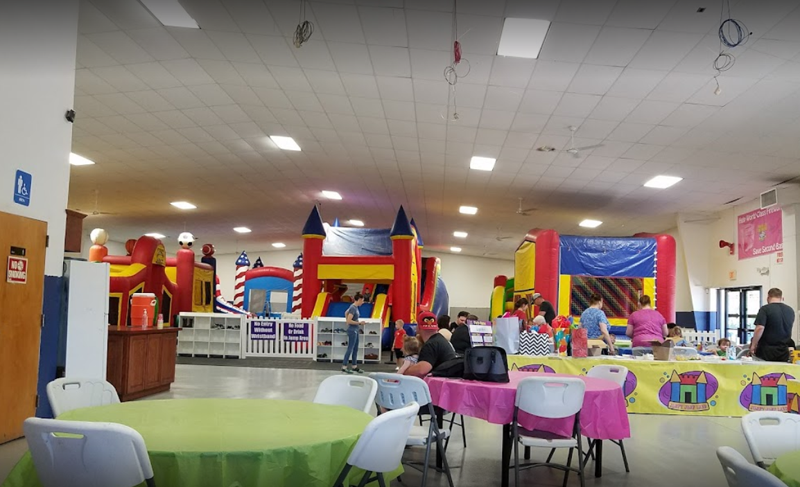 Comments

Andrea Lowe Says:
Id love a copy of pricing ,sizing,and contact info ..thank you so much

Angel Playground Equipment CO.,LTD Says:
Hi Andrea: Please check our reply to your email about the process and catalog etc...

Kasia Says:
I'd like to see your catalogue please. I'm in the process of researching different products.

Angel Playground Equipment CO.,LTD Says:
Dear Kasia: Nice day! Please share me more information of your inquire, please check process in your email.

Geraldine Morales Says:
Hi, please send catalogue

Angel Playground Equipment CO.,LTD Says:
Already sent, please check, Wish get your reply soon.

Cassie Brooke Says:
I have a few questions if you would please email me. Thank you!

Angel Playground Equipment CO.,LTD Says:
Thanks, Please feel free to let me know you questions, we are pleausre to give you answer.

Jesús Bayliss Says:
Hi, could you send me information about your products and shipping costs to Mexico. Hola, pueden enviarme más información sobre sus productos y envíos a México?

Angel Playground Equipment CO.,LTD Says:
Shipping to Mexico is fine, we already shipping over 70 contries including Mexico.
Leave a Reply
Your Phone & Email address will not be published. Required fields are mareded*