10 Best Kids play zone in Hyderabad, India
Views: 10985 Update date: May 23,2022
01,Wowland Toddler Park
Address:Road no 1, Opposite, vengal rao park, Banjara Hills, Hyderabad, Telangana 500873
02,BVK's Letsplay
Address:no 8-15-127, H, 1, LB Nagar Rd, Main Road, Hyderabad, Telangana 500074
03,Jungle Gym Indoor Play Zone
Address:Plot 180, 1st Floor SVR Plaza, Vasavi Nagar, Secunderabad, Telangana 500015
04,Ministry Of Kids - Hyderabad
Address:Odyssey Mall, 4th Floor, Rd Number 36, below Air Live, Jubilee Hills, Hyderabad, Telangana 500033
05,RUHI KIDS
Address:Plot no 25, Suncity, Chevella Rd, opp. new Deccan bewarchi, Sun City, Bandlaguda Jagir, Telangana 500091
06,Jungle Bay
Address:3rd Floor, Forum Sujana Mall, Kukatpally Housing Board Colony, Kukatpally, Hyderabad, Telangana 500072
07,Crazy Kidzy Indoor Play Area
Address:Opp: People's Plaza, PV Narasimha Rao Marg, Raj Nagar, Khairtabad, Hyderabad, Telangana 500004
08,Play 'N' Learn - Timezone
Address:GVK One Mall, 4th Floor, Rd Number 1, Balapur Basthi, Banjara Hills, Hyderabad, Telangana 500034
09,Ministry Of Kids - Secundrabad
Address:Metro Pillar No, 3rd Floor, Sanai Plaza, 1301, Sardar Patel Rd, Secunderabad, Telangana 500003
10,The Kidz Land
Address:plot no 816, 100 feet road, ayyapa society madhapur, next to YSR statue, Hyderabad, Telangana 500081
01,Wowland Toddler Park
Address:Road no 1, Opposite, vengal rao park, Banjara Hills, Hyderabad, Telangana 500873
Phone:+91 99857 49092
Online:https://wowland-toddler-park.business.site/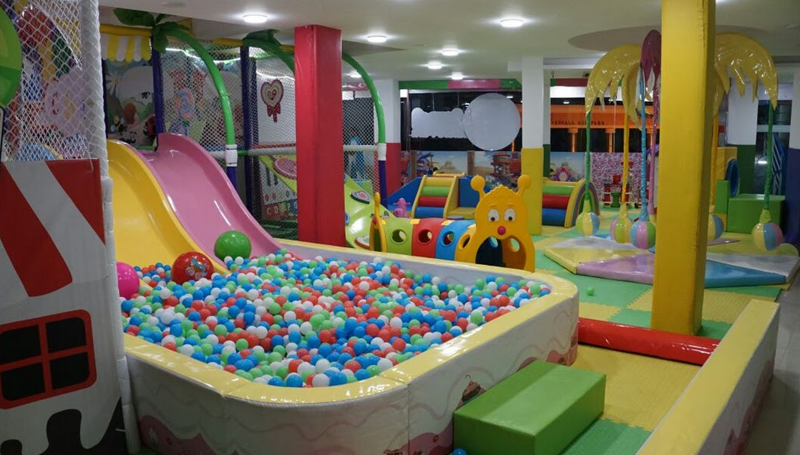 02,BVK's Letsplay
Address:no 8-15-127, H, 1, LB Nagar Rd, Main Road, Hyderabad, Telangana 500074
Phone:+91 81068 85233
Online:https://nicelocal.in/hyderabad/entertainment/bvks_letsplay_-_kids_soft_play_area_kids_birthday_party/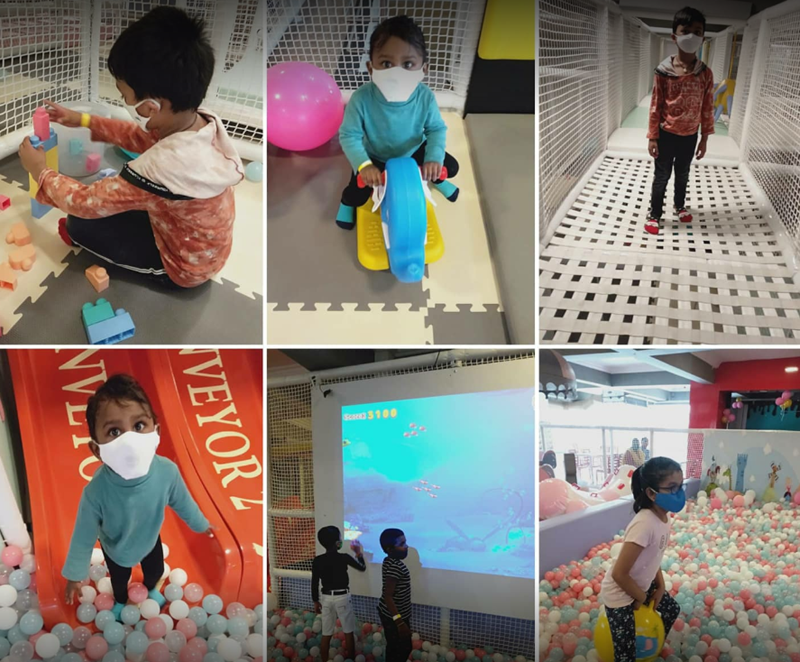 03,Jungle Gym Indoor Play Zone
Address:Plot 180, 1st Floor SVR Plaza, Vasavi Nagar, Secunderabad, Telangana 500015
Phone:+91 77999 76527
Online:http://junglegymindia.in/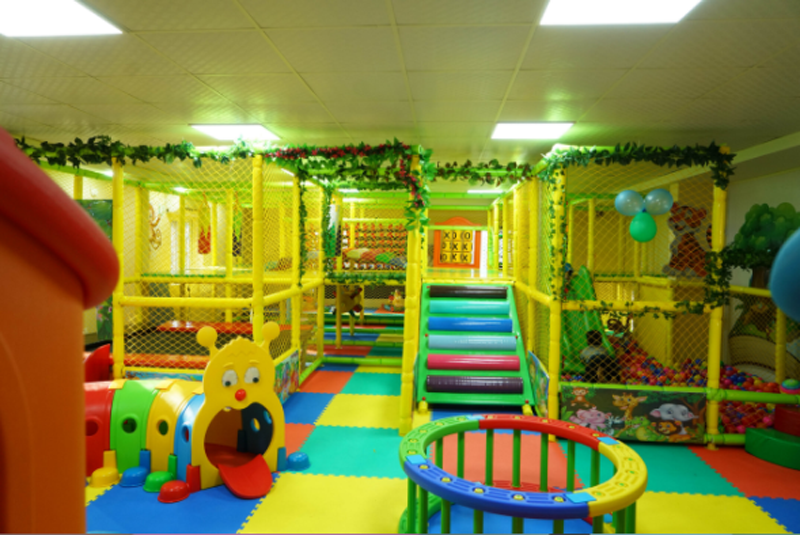 04,Ministry Of Kids - Hyderabad
Address:Odyssey Mall, 4th Floor, Rd Number 36, below Air Live, Jubilee Hills, Hyderabad, Telangana 500033
Phone:+91 90001 81111
Online:https://www.facebook.com/MOKhyderabad/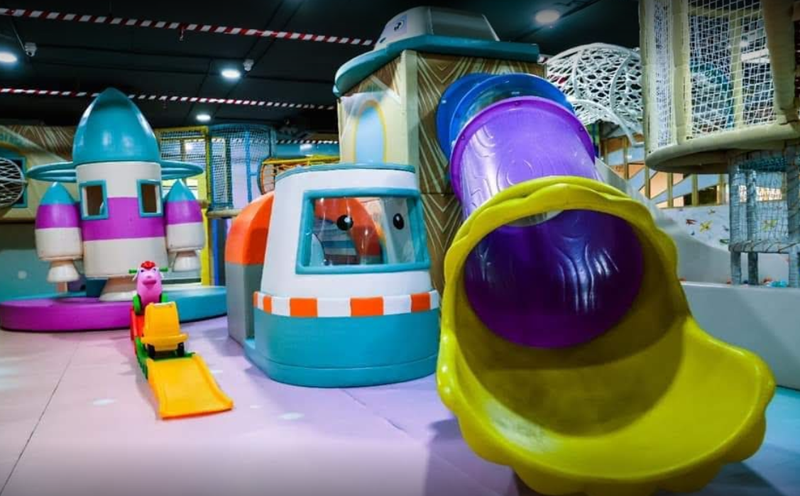 05,RUHI KIDS
Address:Plot no 25, Suncity, Chevella Rd, opp. new Deccan bewarchi, Sun City, Bandlaguda Jagir, Telangana 500091
Phone:+91 90301 50588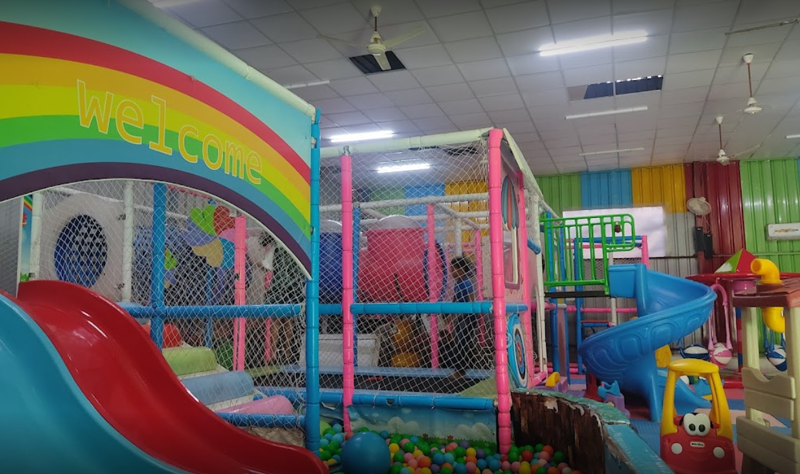 06,Jungle Bay
Our Jungle Themed Birthday Party Hall with up to 200 ppl capacity is a FIRST-OF-ITS-KIND in HYDERABAD with an attached state-of-the-art interactive play zone which entertains your little ones with never ending fun while you peacefully feast on our delicious dishes.
Address:3rd Floor, Forum Sujana Mall, Kukatpally Housing Board Colony, Kukatpally, Hyderabad, Telangana 500072
Phone:+91 78936 99455
Online:https://junglebay.in/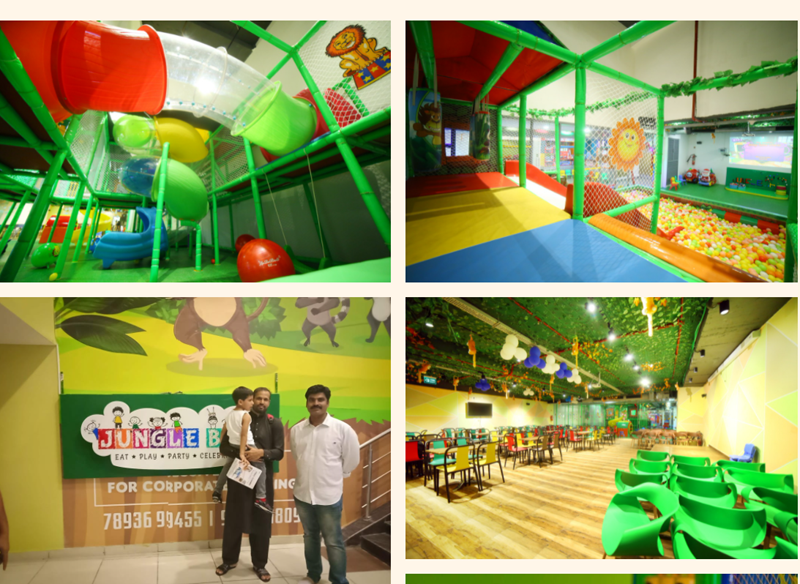 07,Crazy Kidzy Indoor Play Area
Address:Opp: People's Plaza, PV Narasimha Rao Marg, Raj Nagar, Khairtabad, Hyderabad, Telangana 500004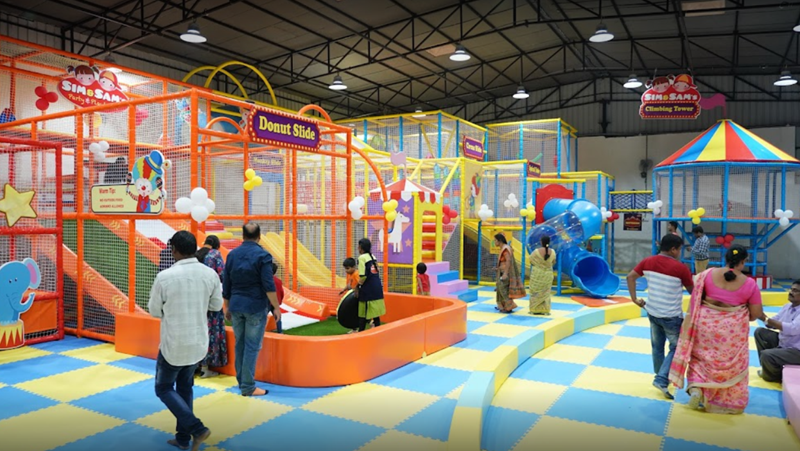 08,Play 'N' Learn - Timezone
At Play 'N' Learn, our commitment is to nurture kids to be Stars of the Future!
We are an Active Edu-Fun Destination that supports child development with a multifaceted experience to give them a head start in life.
Address:GVK One Mall, 4th Floor, Rd Number 1, Balapur Basthi, Banjara Hills, Hyderabad, Telangana 500034
Online:https://www.timezoneplaynlearn.com/en-in/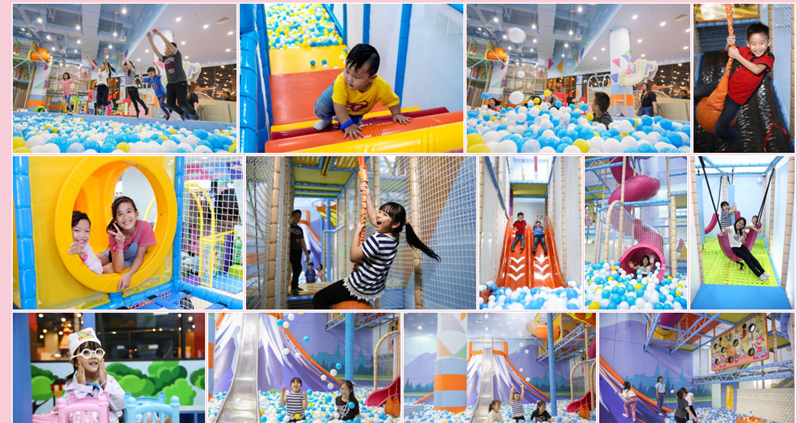 09,Ministry Of Kids - Secundrabad
Address:Metro Pillar No, 3rd Floor, Sanai Plaza, 1301, Sardar Patel Rd, Secunderabad, Telangana 500003
Phone:+91 97000 81111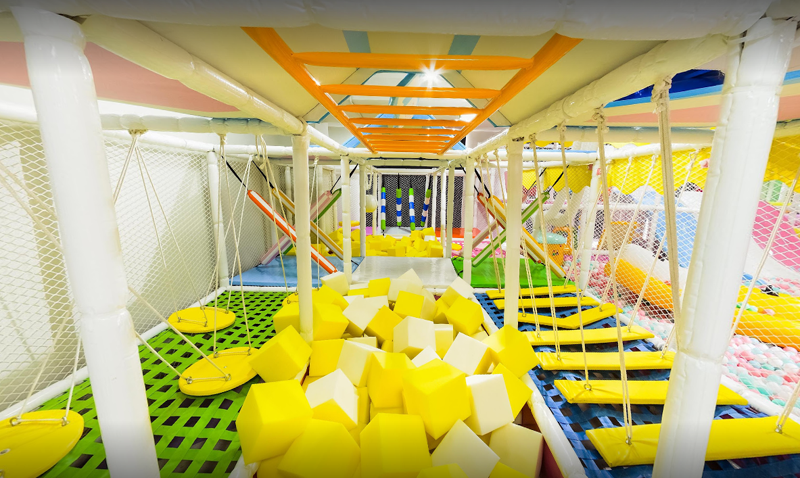 10,The Kidz Land
Address:plot no 816, 100 feet road, ayyapa society madhapur, next to YSR statue, Hyderabad, Telangana 500081
Phone:+91 73311 11172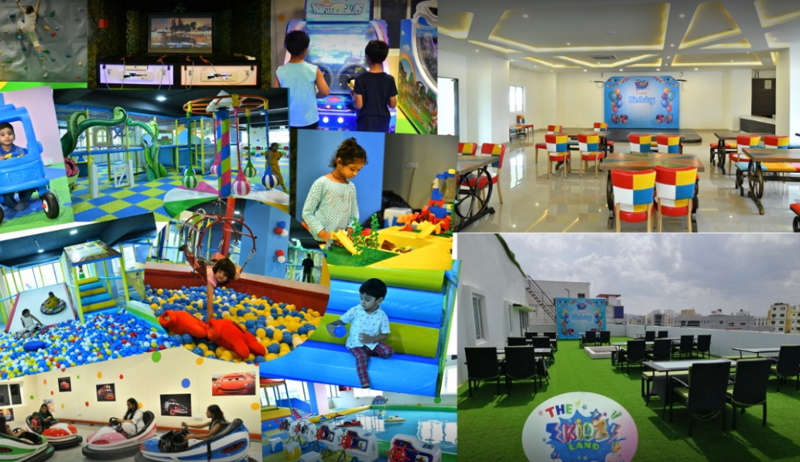 Comments

Rakesh Patel Says:
Indoor Soft play setup for 3 to 10 year age group..plz reply with design and setup cost.

Angel Playground Equipment CO.,LTD Says:
Hope this message find you well, we are pleasure to make proposal for your kids play area, please check our reply to your email. Thanks!

Siri Says:
Hi would like to know the logistics to setup a playarea and party hall for kids

Angel Playground Equipment CO.,LTD Says:
Already sent, Please check. Looking forward to your reply.

Alicia Says:
May I have a catalogue with pricing? Thank you

Angel Playground Equipment CO.,LTD Says:
Got your message, Thanks! Please check your email for process of start indoor playground, Looking forward your reply with layout information.

Rakesh Says:
We are keen to open one of indoorplay park in our town in new zealand. Pls send us information to get ideas

Angel Playground Equipment CO.,LTD Says:
Nice day! All price online are real, If anyone you like just let me know, we are pleasure to share you details, Process please check your email.

Shukria Says:
Hi I would like to open indoor playground in Toronto Canada . Do u guys access to Canada . I really like it the Rush fun park . I would like to talk about how much it cost and what is the progress

Angel Playground Equipment CO.,LTD Says:
Nice day! Please check your email for catalog, please follow the process and provide floor plan, We will make a good design for you.
Leave a Reply
Your Phone & Email address will not be published. Required fields are mareded*