My town (New design)
Product Description
Send Inquiry
This four level indoor playground in jungle theme. This indoor play structure design use lot of plastic tunnel on each level, Make kids feeling walk in a jungle! The first level have small toys for kids to play, the second level focus on net tunnel, And the third level focus on slide. Have transparent glass on the plastic station for observe from inside.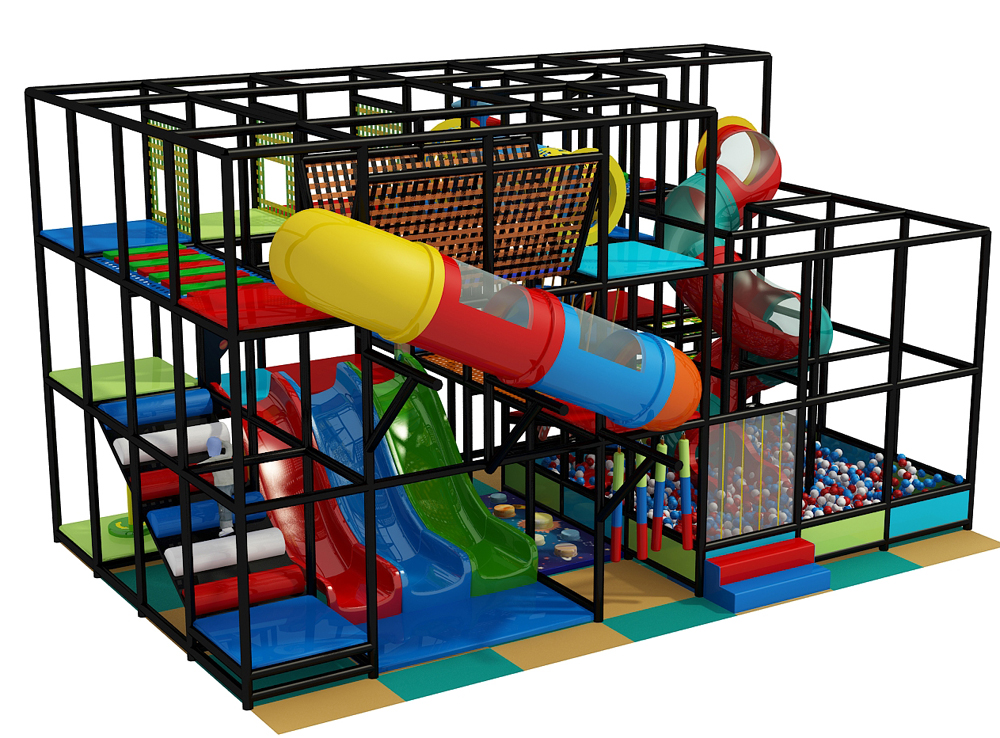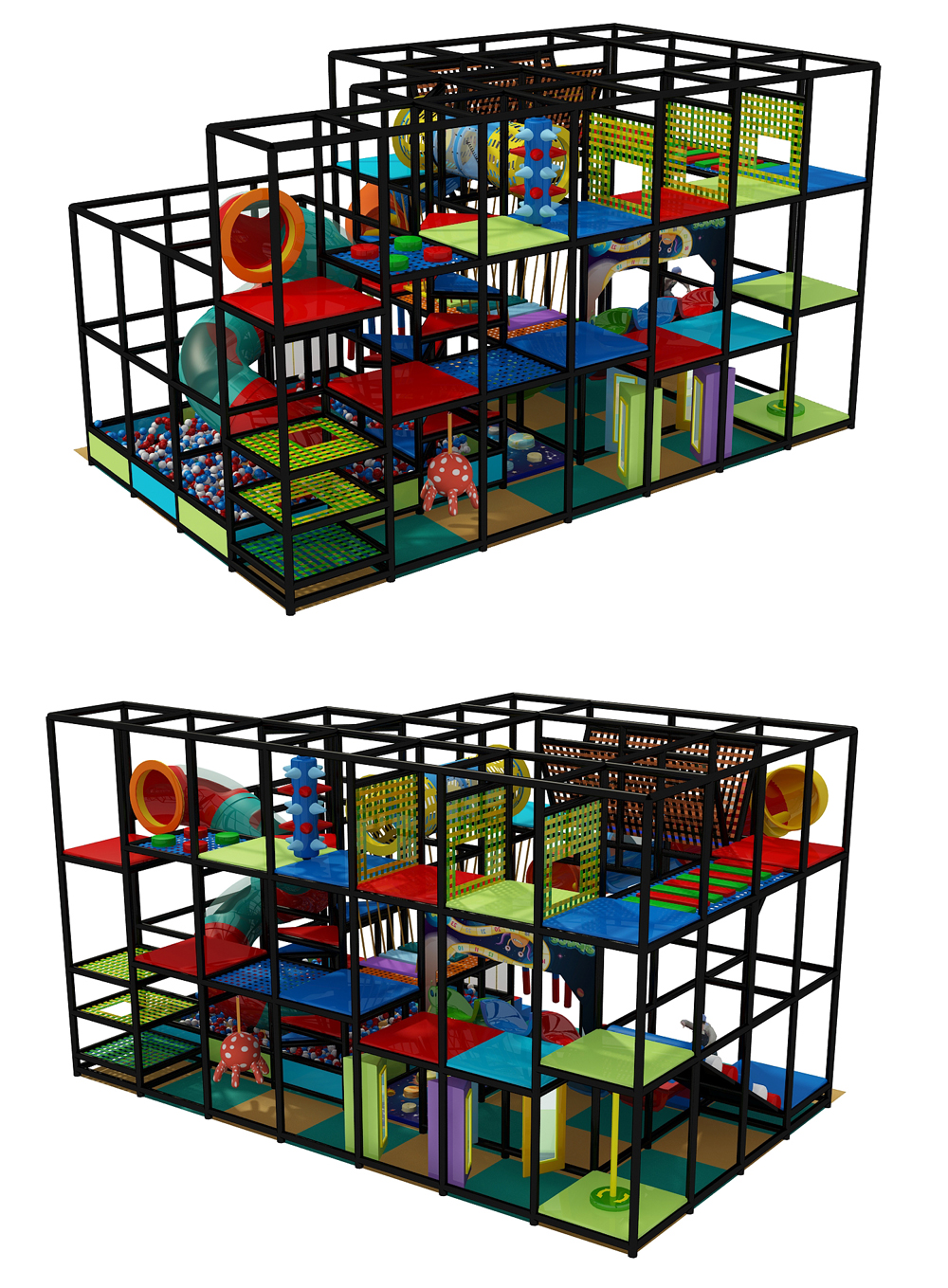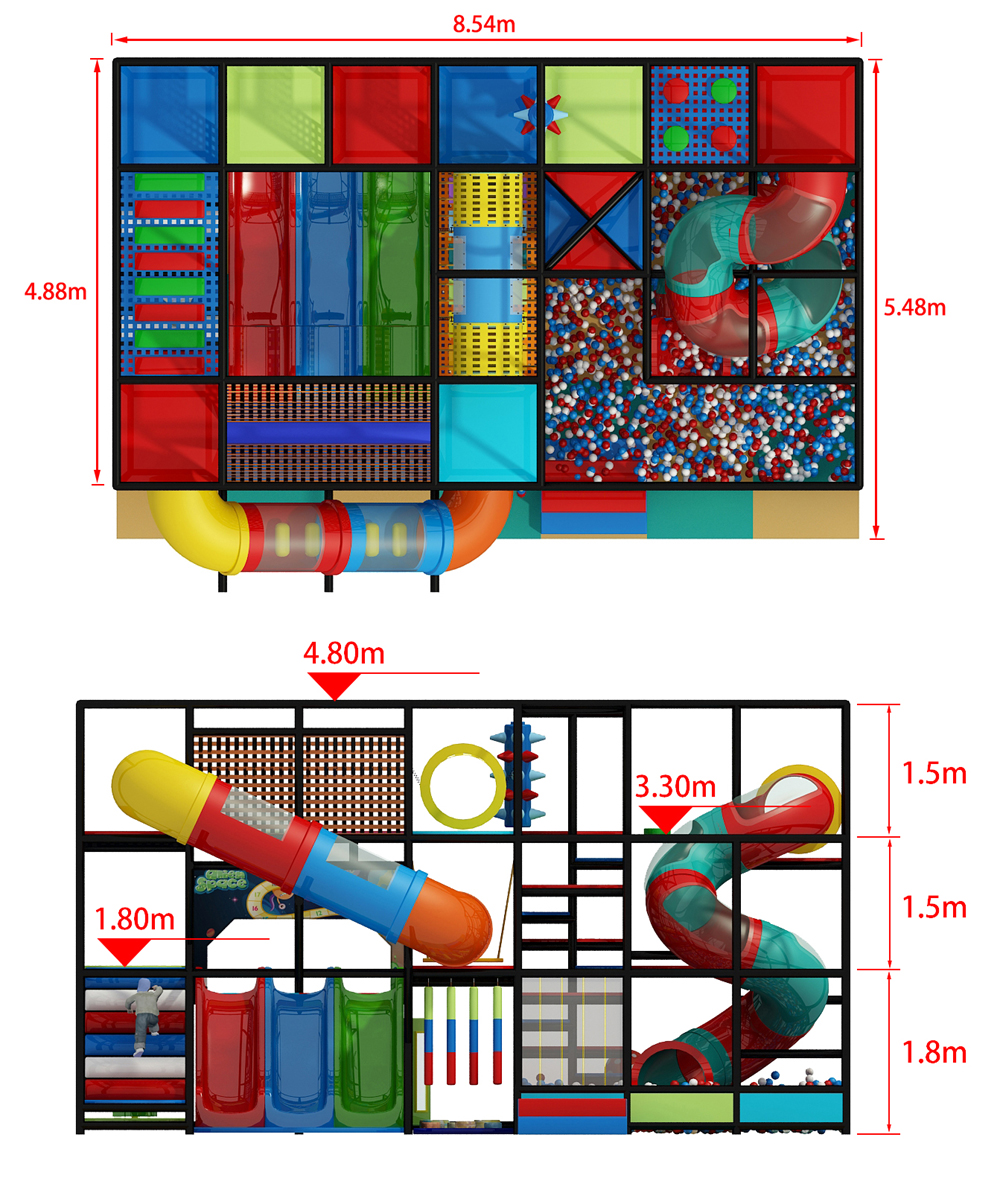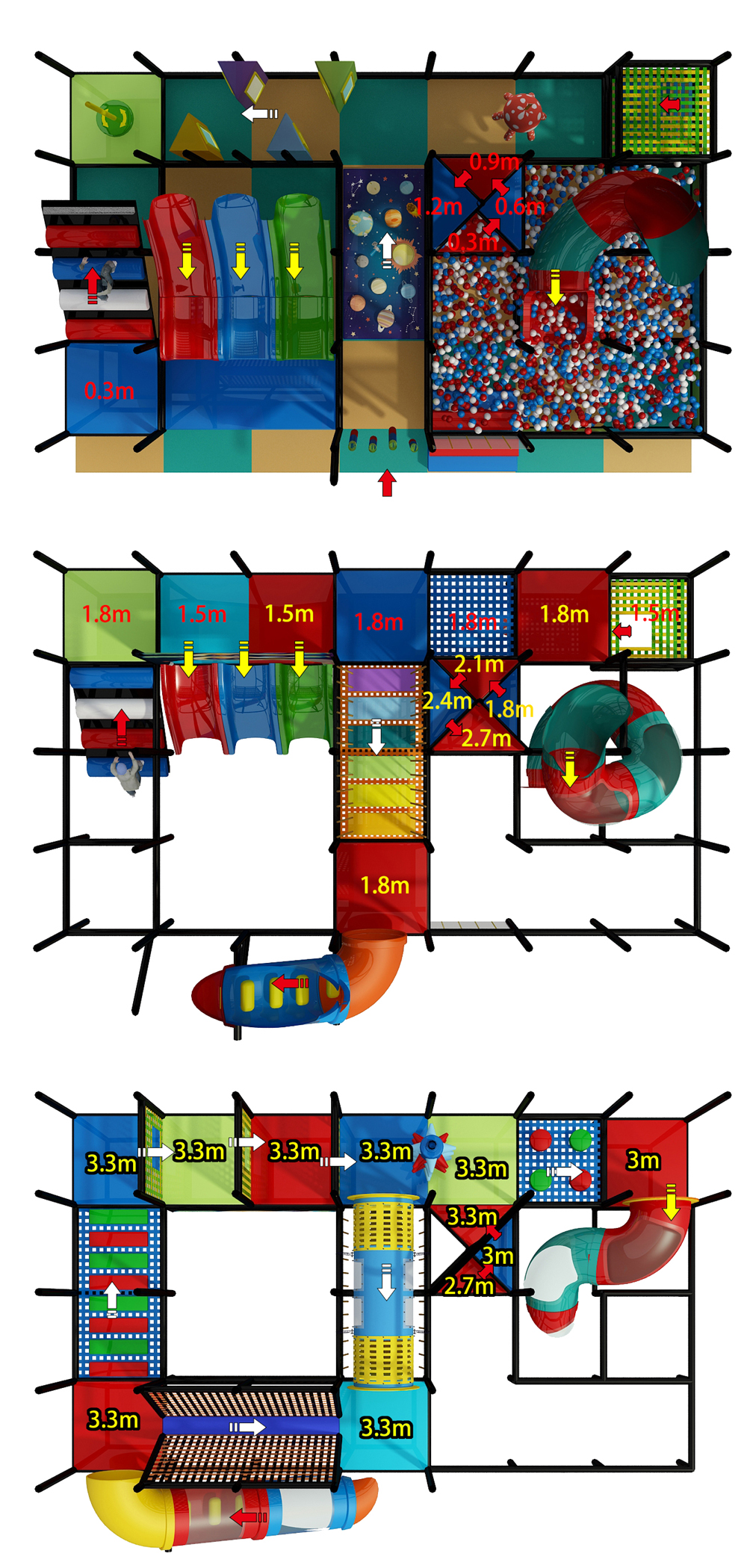 Indoor playground sets should offer more programs in art, music, and film
Indoor playground sets has been defined as a place for only games, activities, and entertainment. We have to admit that this is the basic function that an indoor playground should be endowed with. However, with the development of our society, parents want to gain more through the indoor playground so that they can get a high efficiency in children's education. It's not hard to find that parents want to see some changes that will do more favor to help them to cultivate an all-round kid. What kind of programs do the parents want to be added in to the play center? They want more programs in popular music, film, advertising, and television. Traditional form of education that contains a lot of unpractical text book knowledge is far from satisfying their need in in fostering kids who can adjust to the changing society. Therefore, they set their eye on somewhere else instead of just schools.
Why not start these programs in children'stuition? Someone may ask. Because in phenomenon in tuition are too much assembles the environment in schools, In which kids are still under the gloomy clouds of pressure and competition. Indoor playground, however, may present the kids with a totally different way to learn and will in some way broad children's mind and even open their Heart to the world. If indoor playground could find a perfect way to combine learning with entertainment, it will no doubt symbolize a revolution the process of education, which can be glorified as a liberation for children who are under too much pressure to satisfy the intention of parents and schools.
On the other hand, to content the customer with better service is the destiny that all indoor playgrounds would come across. If indoor play center failed to go under the direction of the need of their customer, it is certain they will be the failure in the fierce competition. Actually, I think parents' need in adding more programs in to playing spot is rather sensible, they are not led by wrong direction but to speak out there really need so that more progress can be achieved some day. Instead of question the intention of their need, it is better to make some changes and investigation by of your own and see what will happen if you take actions.
At last, it well received that indoor playground set has become more indispensable in children's life nowadays. Contemporary art also has much greater relevance for students than they do in the past. Therefore, the combination of indoor playground with art, music and film programs will no doubt be the consequence with the development of our society.
Reviews


Rajneel Richard Narayan Says:
Hi, I am interested in opening up a play center. Please can you forward your catalogue.

Angel Playground Equipment CO.,LTD Says:
Nice day! Please check your email for catalog, please follow the process and provide floor plan, We will make a good design for you.


Tahja williams Says:
Hi may I get a catalog of your products

Angel Playground Equipment CO.,LTD Says:
We are pleasure to help you regarding kids playground business, Process please kindly check your email, We will provide customized design and set up on your place.


Laura espana Says:
Hi good afternoon I need information about the process thank you

Angel Playground Equipment CO.,LTD Says:


Kim Lee Says:
Hello, live in US. SW Florida to be exact. Want to inquire about your products. Can I have a catalog with the prices in it? Thanks

Angel Playground Equipment CO.,LTD Says:
Thanks for your message! We are pleasure to design and setup soft play area for you, Please check our reply to your email, We will start your design as soon as get feedback on your floor plan.


Christina Ge Says:
Please send me a mail with catalog. thank you

Angel Playground Equipment CO.,LTD Says:
Already sent, Please check. Looking forward to your reply.
Add a Review
Your Phone & Email address will not be published. Required fields are mareded*
ANY QUESTION?