Themes of indoor play
Product Description
Send Inquiry
That is no doubt that Jungle theme is one of the most welcome series on indoor playground! Kids are curious, jungle theme cater to this desired. This four level design have two section for younger and big kids. Both section have slide and tunnel, the different are on height, big kids need more exciting game so we arrange tube slide and net tunnel, all slides are more high. In toddler play area we also put some soft play equipment. Separate kids play area is necessary, it is good way to protect small kids form big one.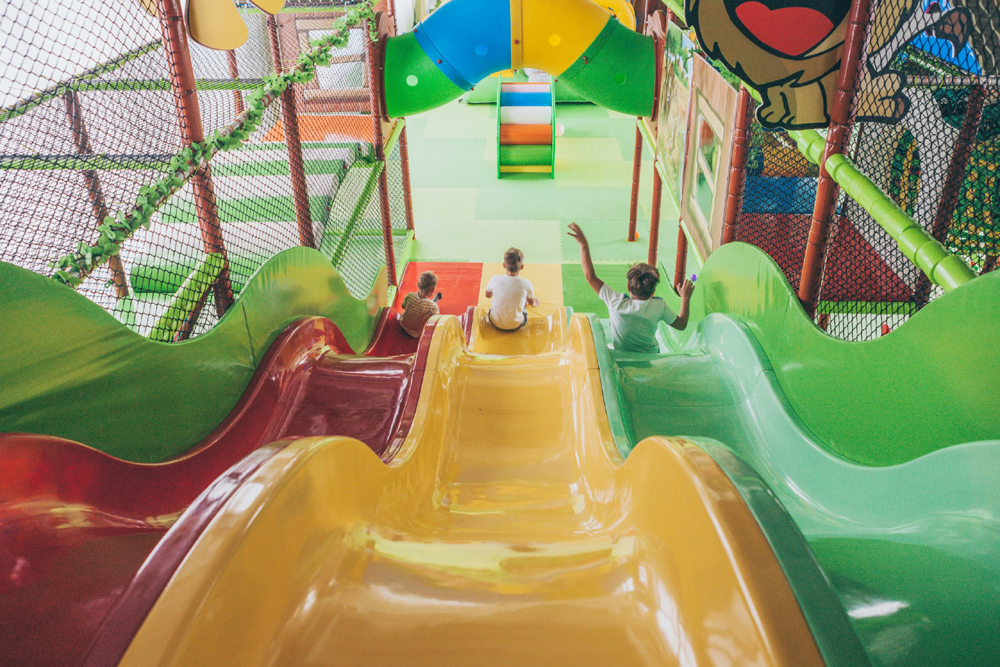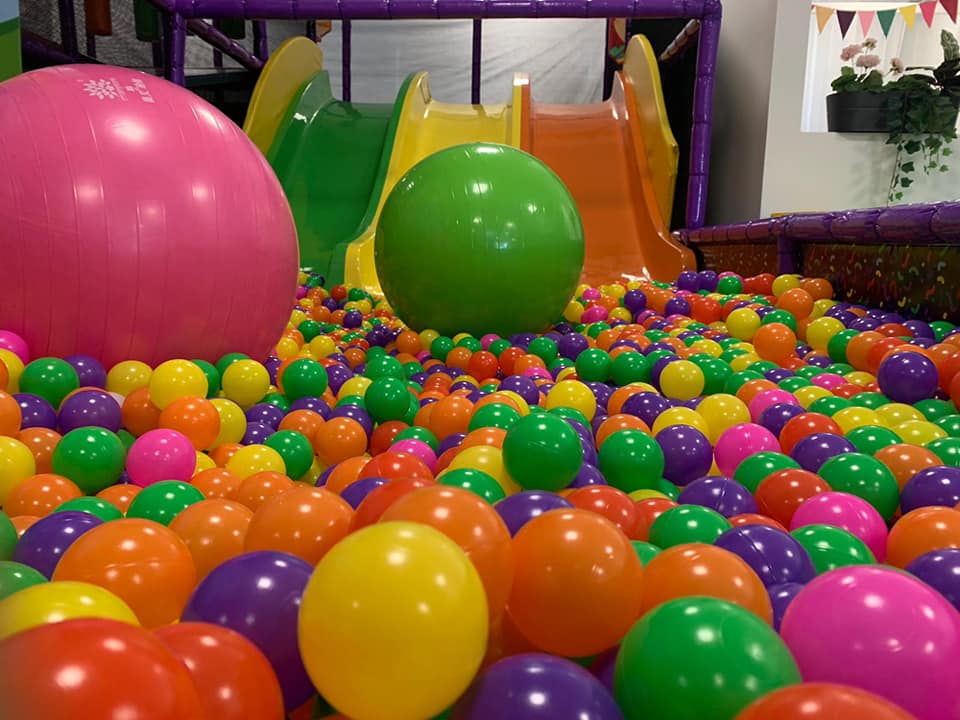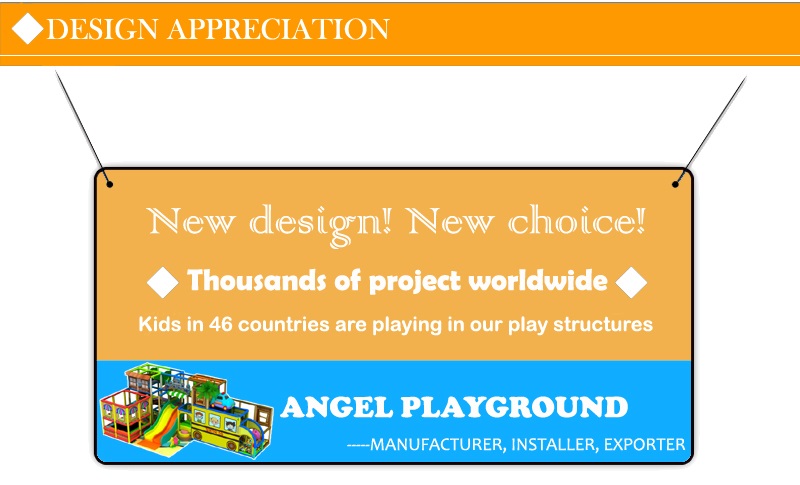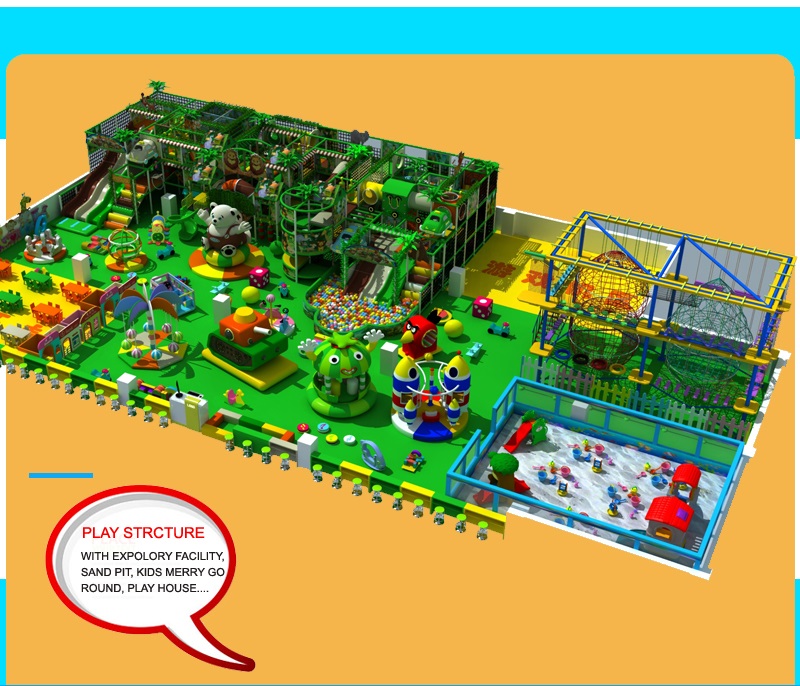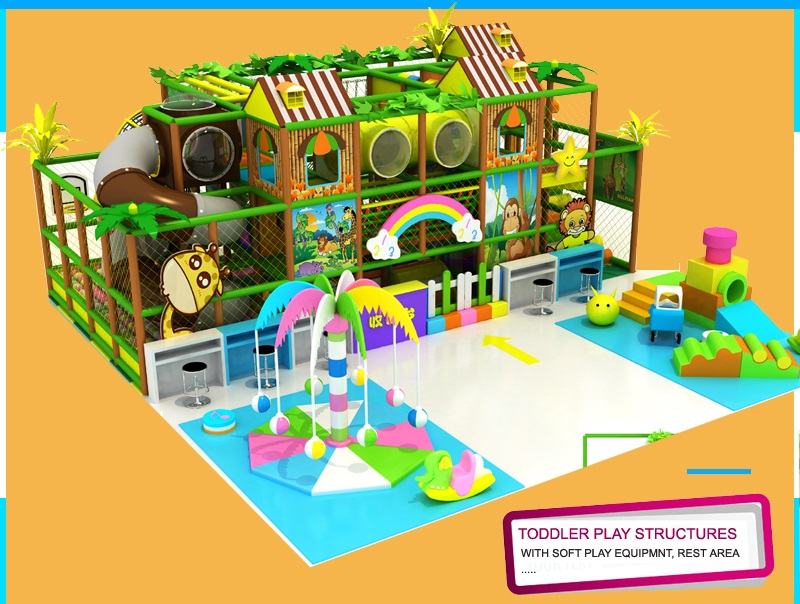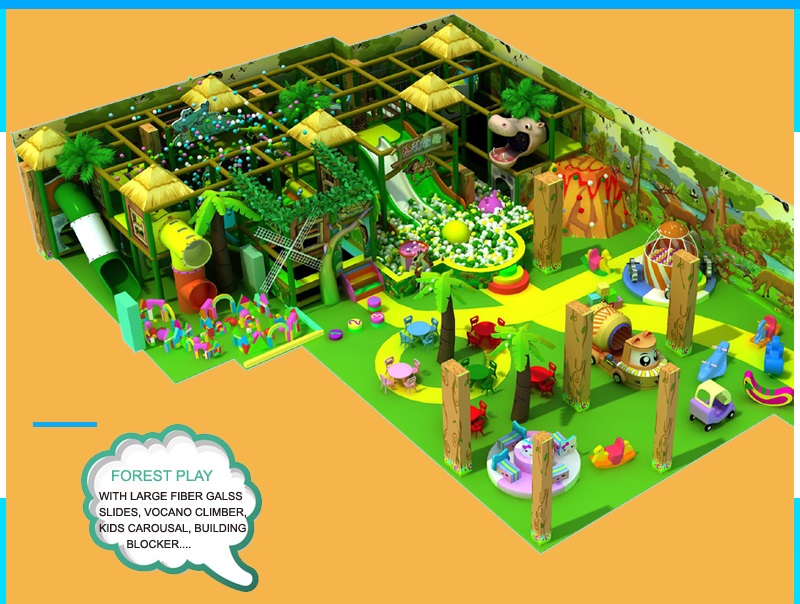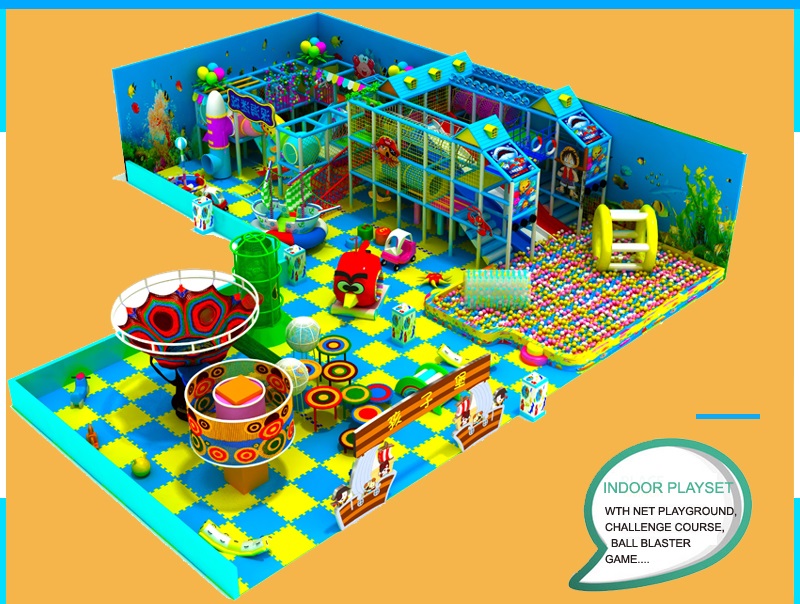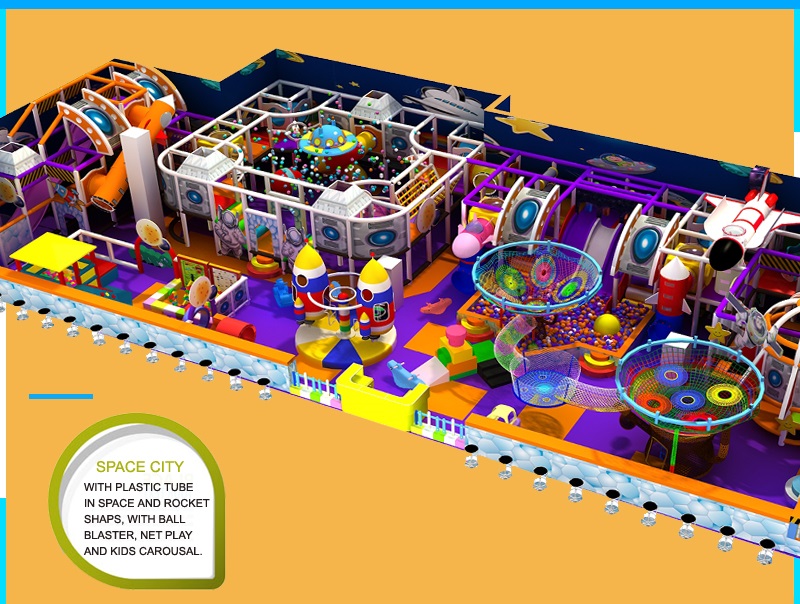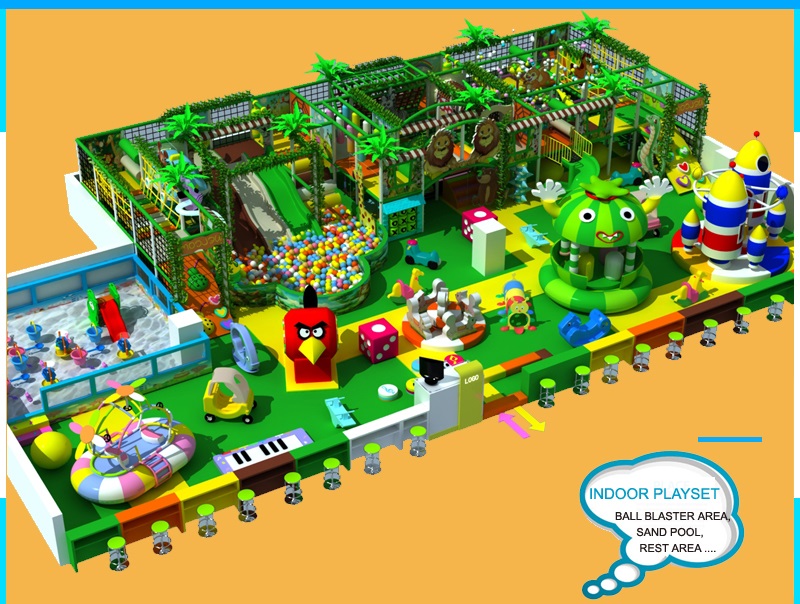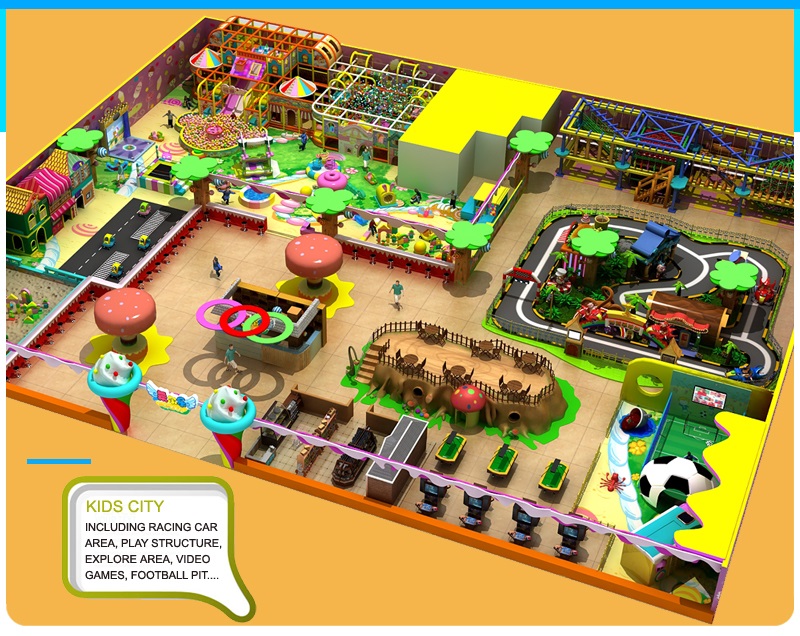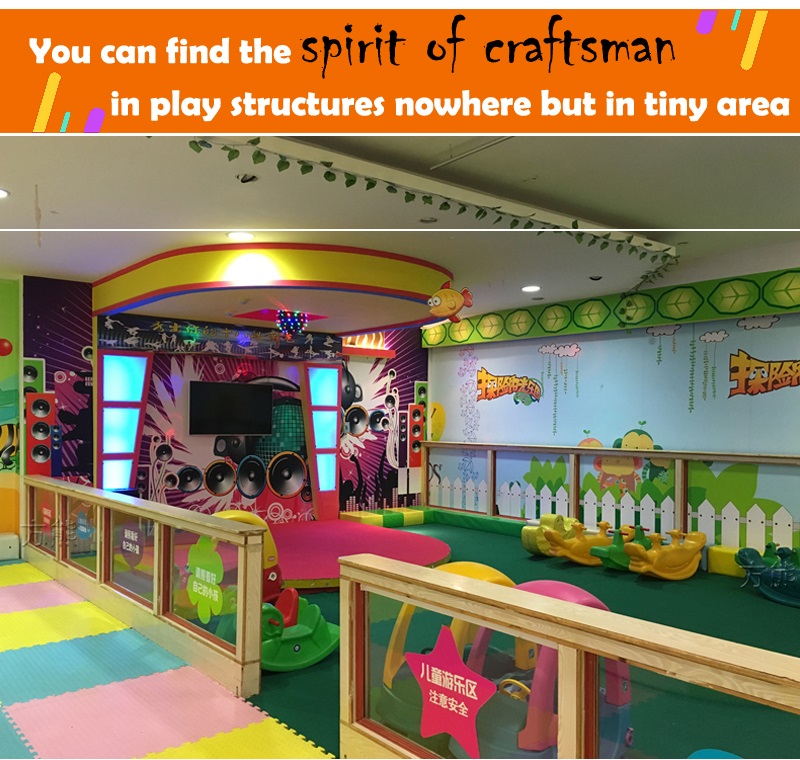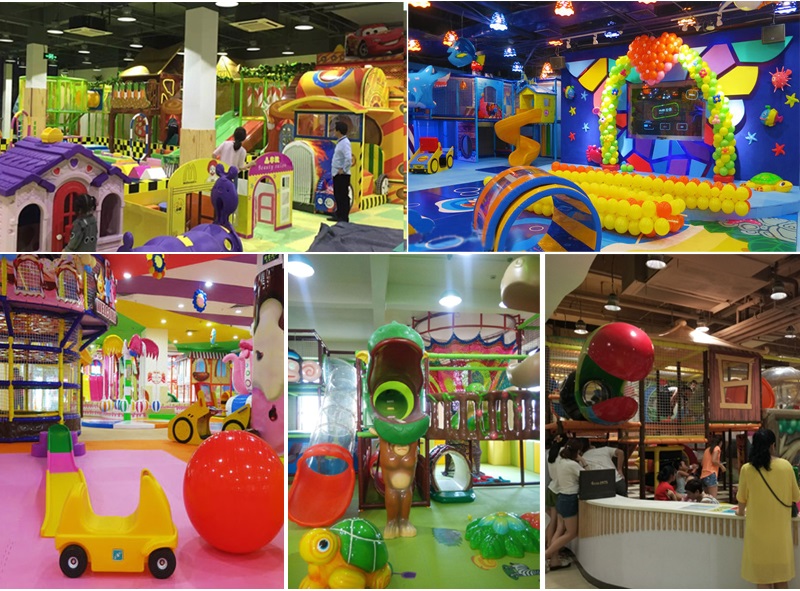 Indoor Playground Equipment Helps to Light up Ephemeral Childhood
Time flies, everything passes many before you have realized it. The process of children's growth, the period of your marriage, the time you can live and stay with your children will all slip away quickly. We can never grasp time but to add more happiness into the moment we are alive .thus the childhood of your kids are so precious and ephemeral that it worth the emphasis of all parents. So it's time to add more indoor playground activities into their life and spare more time as their company. Most kids hold strong interests in indoor playground than any other toys in their life for it is the exact place for laughing and playing. In shout, indoor playground helps to light up ephemeral childhood.
To begin with, indoor playgrounds make dull day more interesting. Although parents give children the right to play anything they'd like by their own, they are actually fettered by their home and parents like birds in a dedicate cages. Their life is filled with toys of different kids, but none of these things can really make them happy from the bottom of their hearts. While thing in indoor playground will be totally different, because they can play, a real way of playing, free of restrictions. And only in this way, they are able to taste the happiness of childhood.
What's more, indoor playgrounds infuriate children's intention in playing and laughing out spontaneously. Children who are lazy in doing activities are shy to make movements in front of other people which means that they are they will be quiet kids after they went to schools, this is not good to their growth. What's more, children can laugh happily in indoor play site than in homes playing with their homes alone.
Finally, indoor playground provides kids with a chance to try and learn new things which can neither be learned in home or schools. Parents who are urgent to cultivate kids should first send their kids to indoor play site instead of to the tuitions or kindergartens, kids will learn how to make friends with others, what is teamwork, the happiness of sharing, these things treasure more that only knowledge and your protection.
In a nutshell, the impression that indoor playground have on them is much deeper than any other toys in their childhood, it's much more kike a garden in which they are able to choose to do what they really like.
Sometimes, kids would enjoy themselves in the fantastic environment and treat indoor playground as a magic area that is separated from the real world and play as happy an angels. I think this is what a good childhood supposed to be.
Reviews


Jakub Says:
Mogę pójść o katalog

Angel Playground Equipment CO.,LTD Says:
We are pleasure to help you regarding kids playground business, Process please kindly check your email, We will provide customized design and set up on your place.


ALI ALSALEM Says:
Please send me the catalog.

Angel Playground Equipment CO.,LTD Says:
Hope this message find you well, we are pleasure to make proposal for your kids play area, please check our reply to your email. Thanks!


ALI ALSALEM Says:
Amazing, I would love to get more details, catalogs, etc.

Angel Playground Equipment CO.,LTD Says:
Please check reply to your email, Please follow the process and provide layout informaiton, We are pleasure to make suggestion for your kids playground.


Cecilia Says:
Hi can you send me the catalog please

Angel Playground Equipment CO.,LTD Says:
Got your message, Thanks! Please check your email for process of start indoor playground, Looking forward your reply with layout information


Mike Dean Says:
Hello I would like a catalog.

Angel Playground Equipment CO.,LTD Says:
Nice day! Already sent, please check and reply with information of your play area."
Add a Review
Your Phone & Email address will not be published. Required fields are mareded*
ANY QUESTION?