My town (New design)
Product Description
Send Inquiry
This indoor play structures in ocean theme, have big slide on level three. The EVA mat on this design also in ocean theme, blue with water wave on surface. This design including a house made by soft building block, kids can building the house by this block. Even have one coconut tree and ball float machine.
We share some new ideal and project about indoor playgrounds on (Google+), Follow us to see what may including on each design.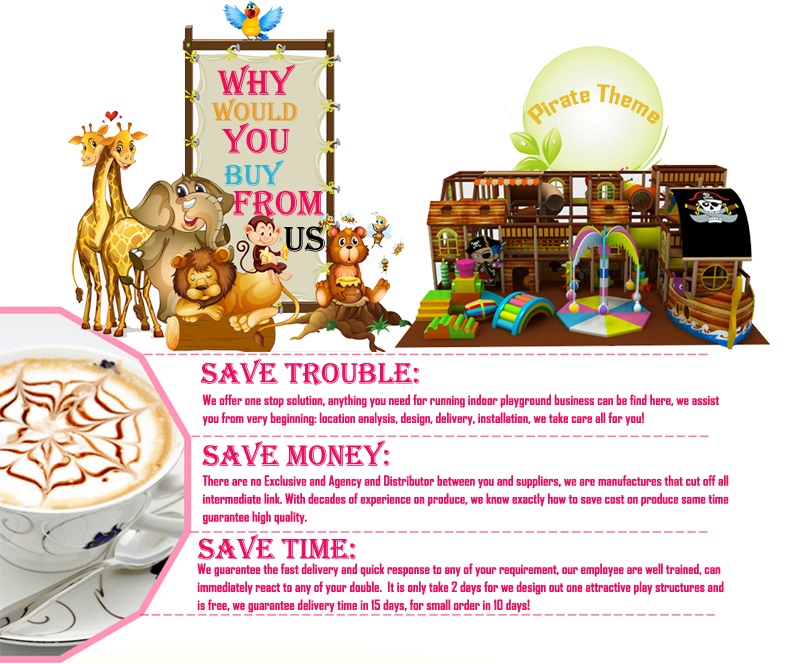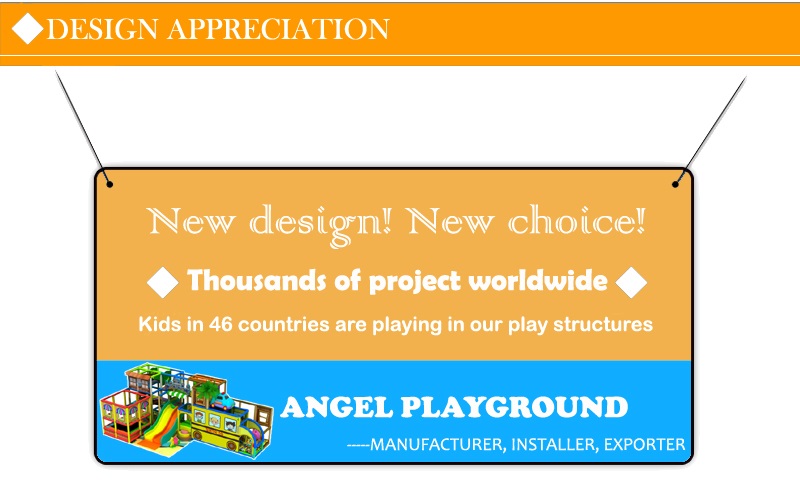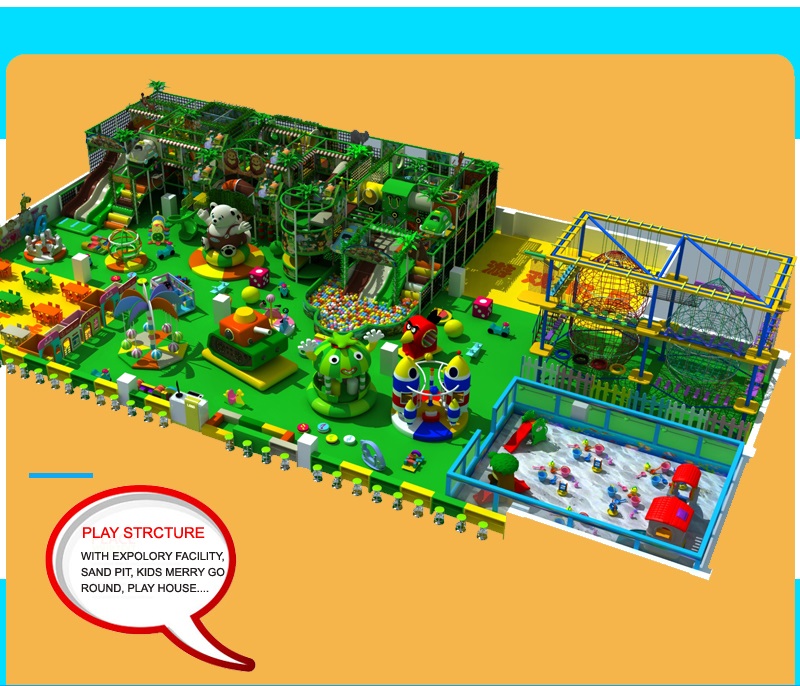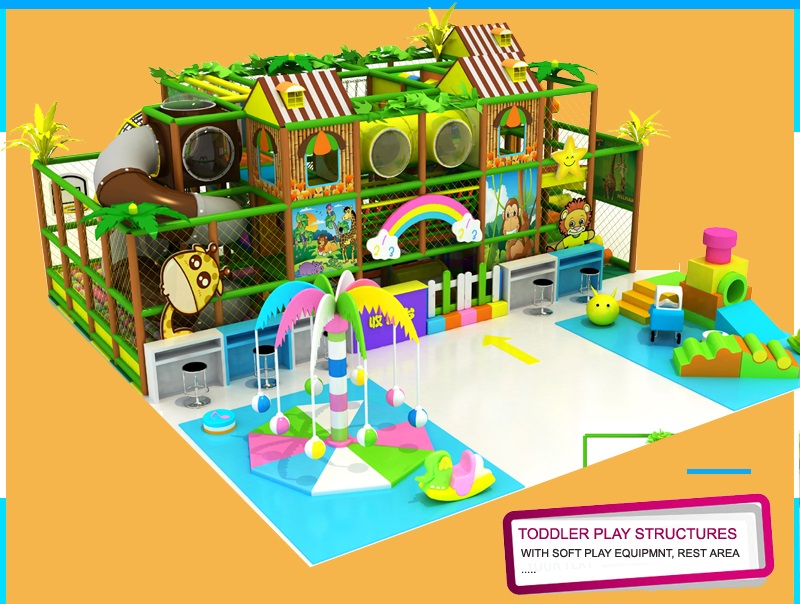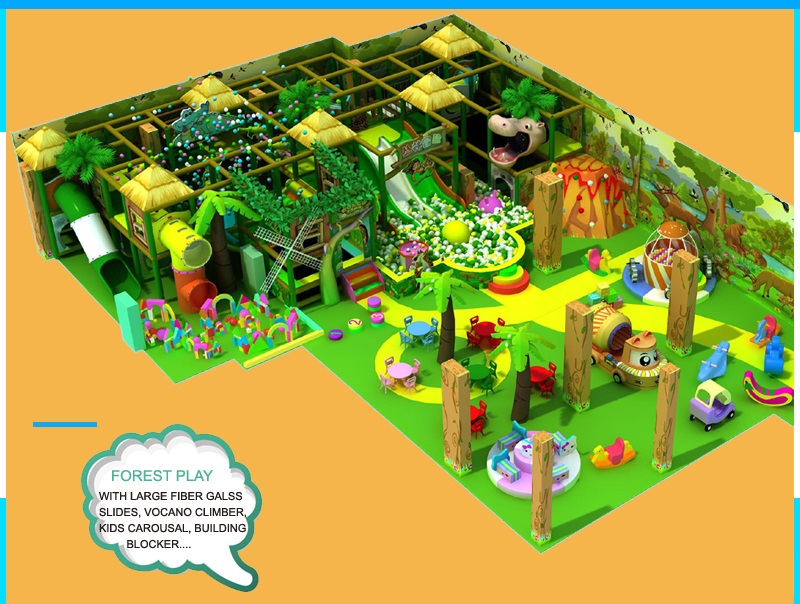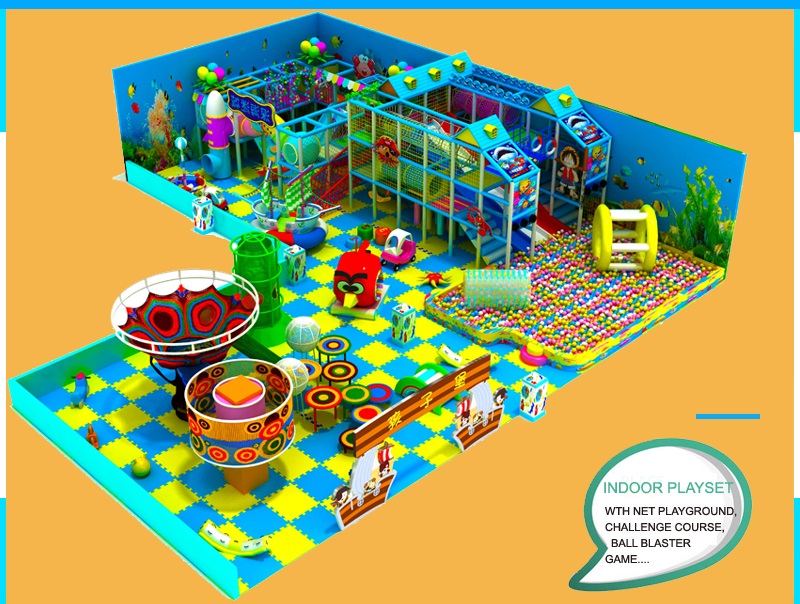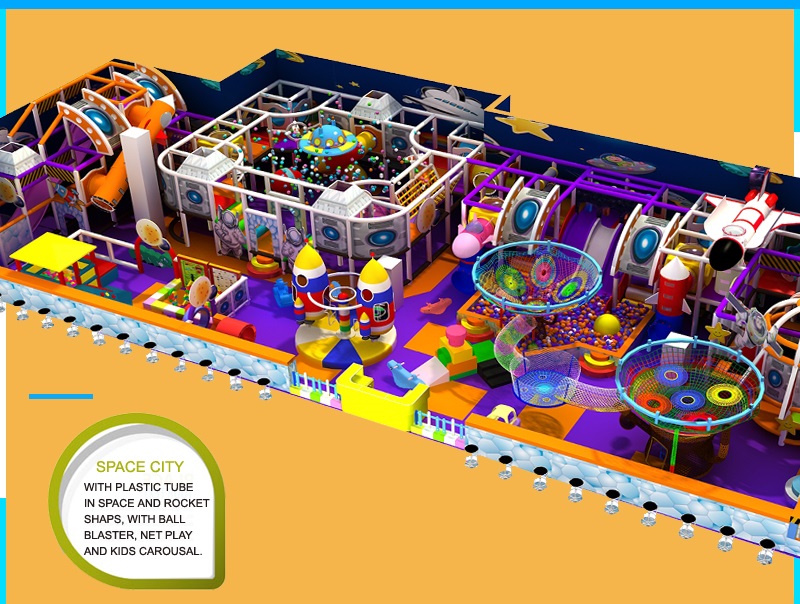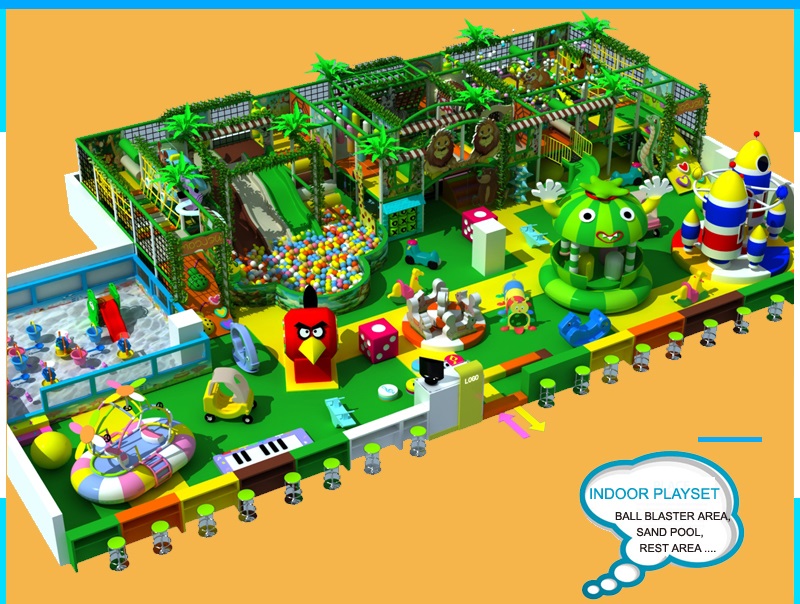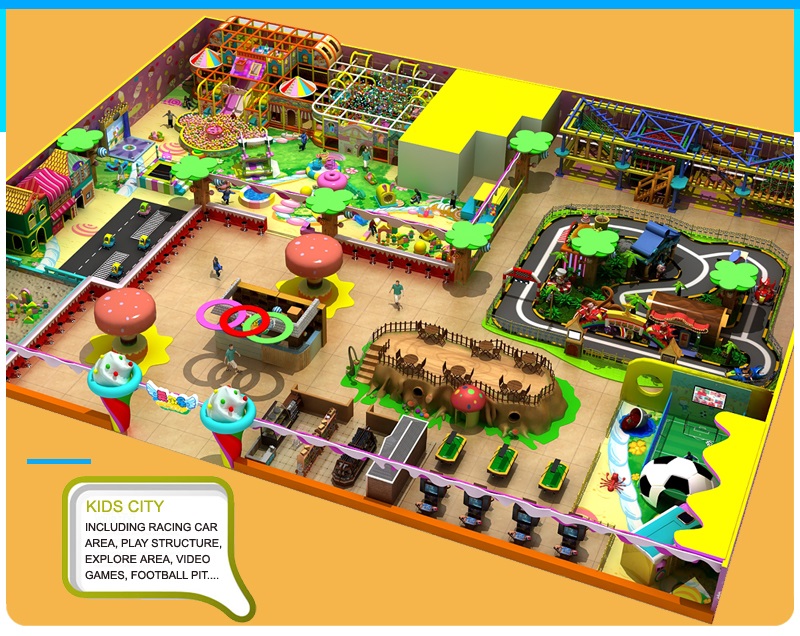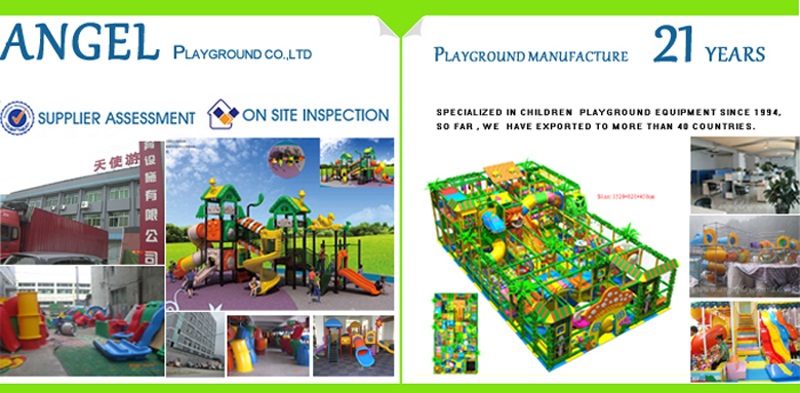 Indoor Playground is the Perfect Place for Kids to Exercise in Hot Summer
This summer in my memory can be treated as the hottest one, the temperature in some areas have rises to above 40 degree Celsius. Going outside the room is exactly a torture for us. However, parents don't want to their kids to be fettered in room all summer long, so where to take them to do some exercise? Maybe indoor playground will just be fine. It is a place with standardized equipment for different activities, provides kids with a rather comfortable and cool environment to do exercises. It is actually a wonderful combination of gym and playground. Therefore, I believe it should be the best choice for children exercise.
To begin with, it is more advisable to choose a position that can arouse children's interests rather than leave them the impression of being forced to go outside to play. Indoor playground will do doubt catch their attention and aggravate their intention to do more exercise for its advantages. Children may willingly invite their friends or classmates out to do exercises without your company because they just like this place, which does a great benefit to release you from the concern of their reluctance to exercise.
Furthermore, indoor playground is a happy camp to spend their summer holiday. Thinking about what your kids will do if they kill the whole summer vacation time at home. Maybe their daily life will be filled with computer games, TVs, smart phone, or even numerous junk foods. This is much to the worry of parents, especially those who are busy at work and failed to spare some time to keep an eye on their life styles. Therefore, it is not only kids' need the indoor play equipment, but also parents who show great eagerness for it.
What's more, indoor playground keeps the children involved in the outside world. It is important to cultivate kids who relate well to others and be good at socializing. In today's society, the ability of socializing is to an extent a deciding factor to lead to final success. Kids who are fettered all day long at home playing with smart phones, chatting with chat apps cannot build up the ability to get on well with other people in the real world. It is by building up relationship with real people in the society that they can be well socialized.
Reviews


Tiffany Stone Says:
Please send a catalog.

Angel Playground Equipment CO.,LTD Says:
Hi Tiffany: Got you message, Please check our reply on your email, Thanks!


Laura Lee Says:
Could you send me your catalog with pricing. Thanks

Angel Playground Equipment CO.,LTD Says:
Hi Laura: Price list of outdoor playground have share by email, please check and confirm items you need.


Mway Says:
Kindly send the catalog please .

Angel Playground Equipment CO.,LTD Says:
Hi Mway: Price list already share though email, please check and confirm the items you like.


FT1996 SDAF Says:
Necesito el catalogo

Angel Playground Equipment CO.,LTD Says:
Hi: Have share information to you through email, please check and reply with more info of your inquire.


norsiah binti mohd nor Says:
HAI, PLEASE SEND ME YOUR CATALOGUE

Angel Playground Equipment CO.,LTD Says:
Hai Norsiah: We already sent, please check your email box.
Add a Review
Your Phone & Email address will not be published. Required fields are mareded*
ANY QUESTION?