Mini Indoor Playground
Product Description
Send Inquiry
This small Indoors Play Centre quite suit for day care center, restaurant and preschool, this one only have 500x400cm, some family also can put one set for younger kids to play! This playground have one S - slide from second floor to ball pit, one small house and a climbing board.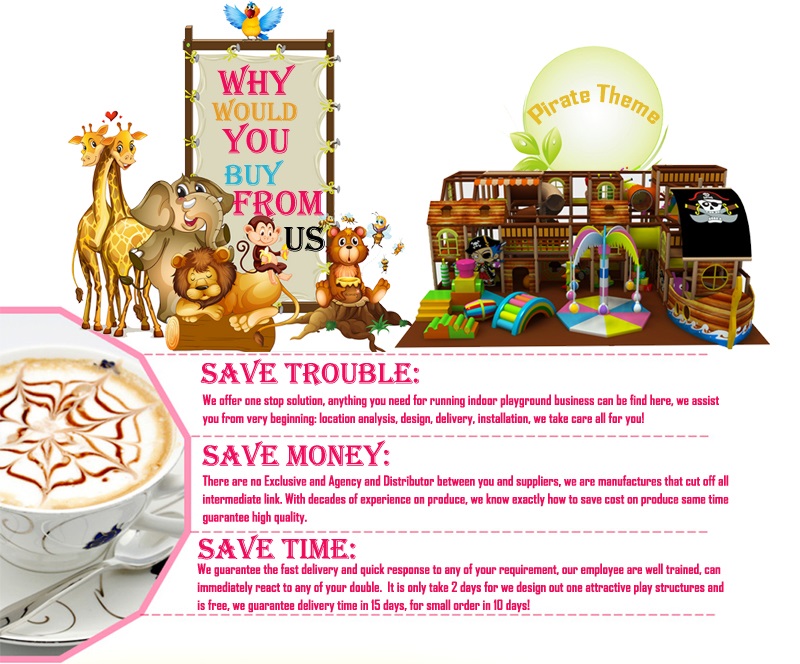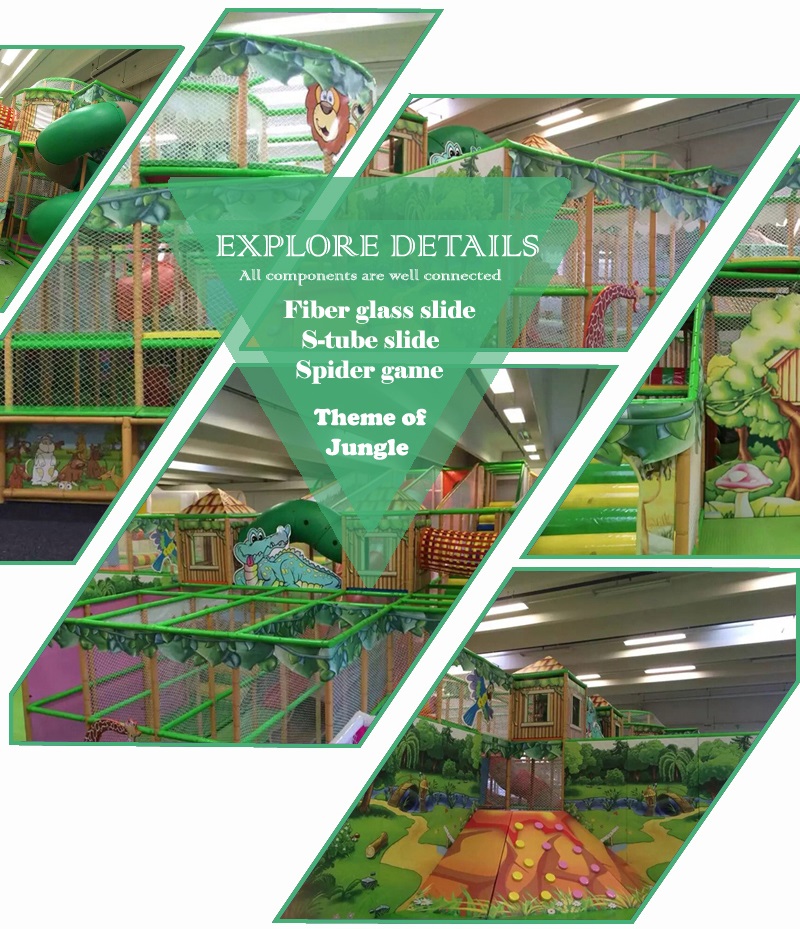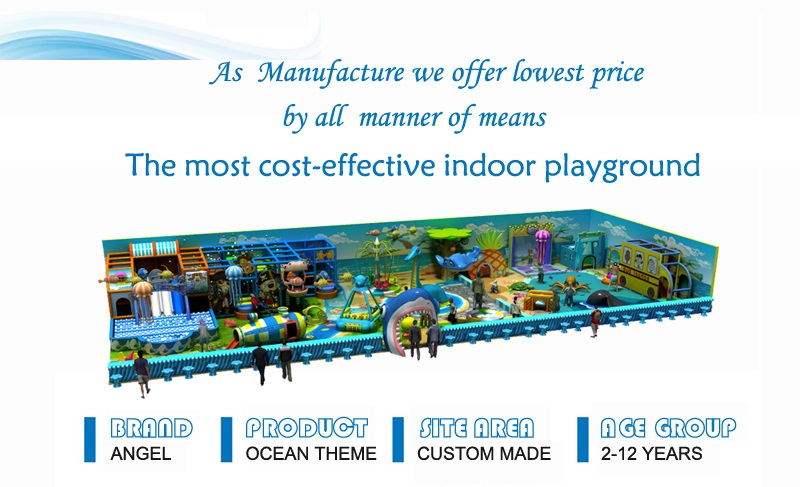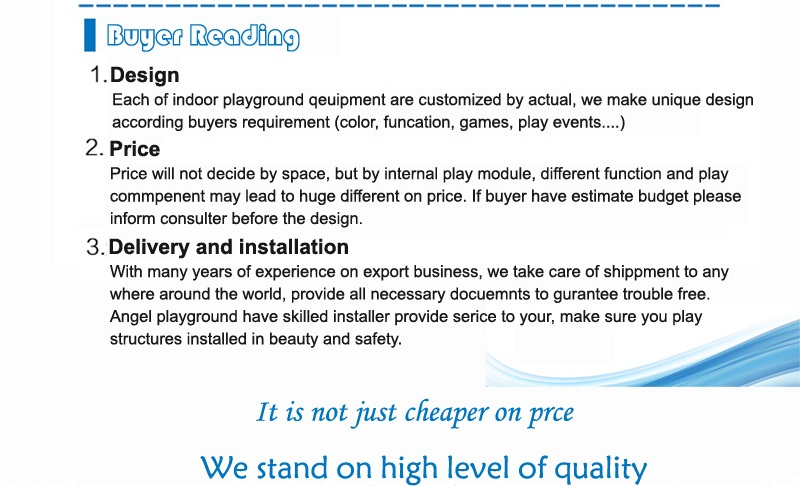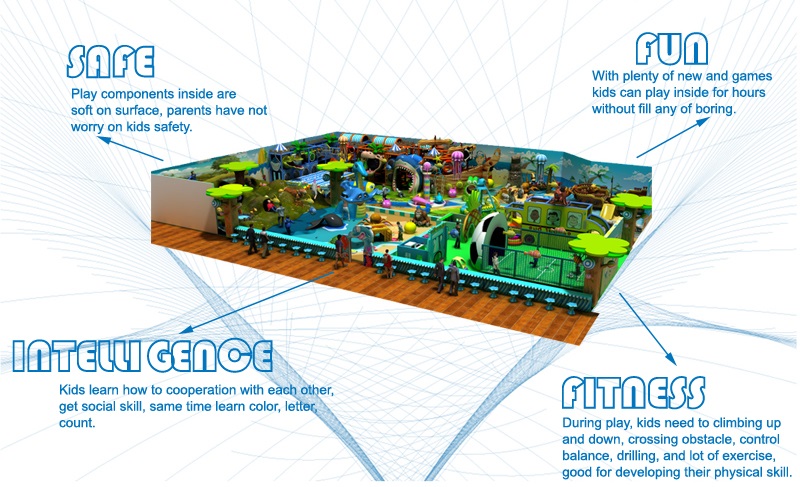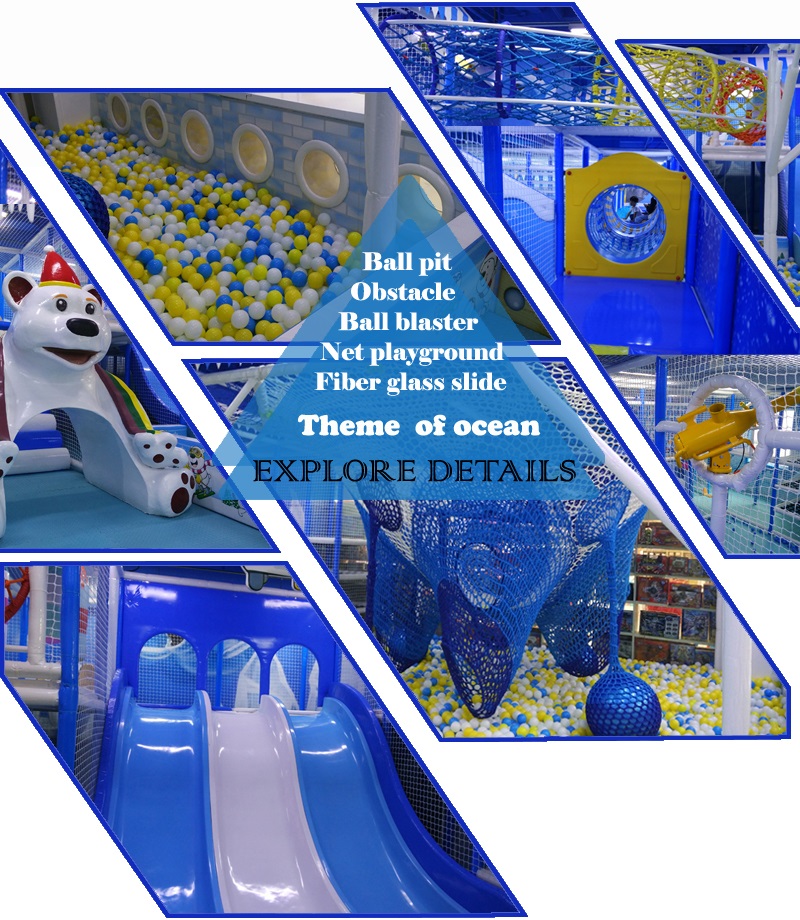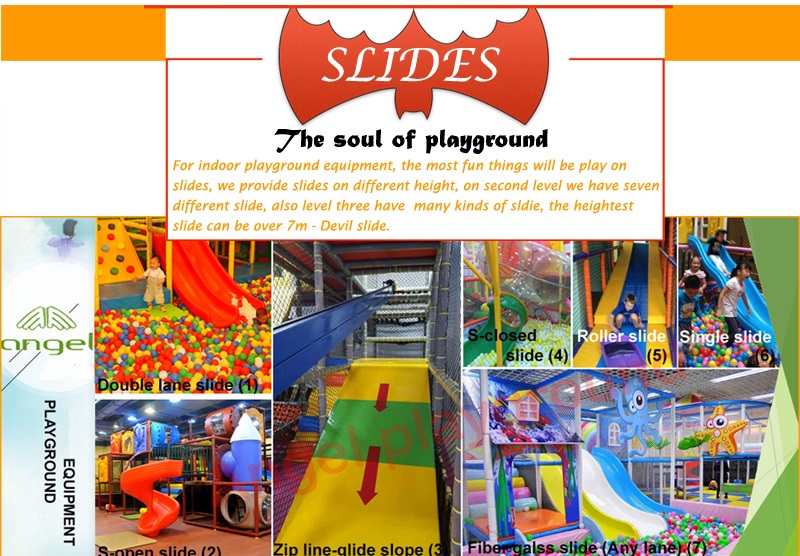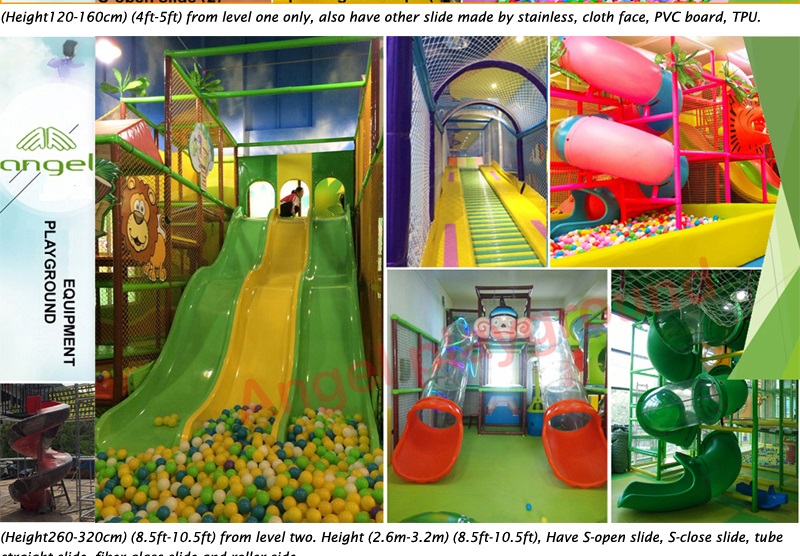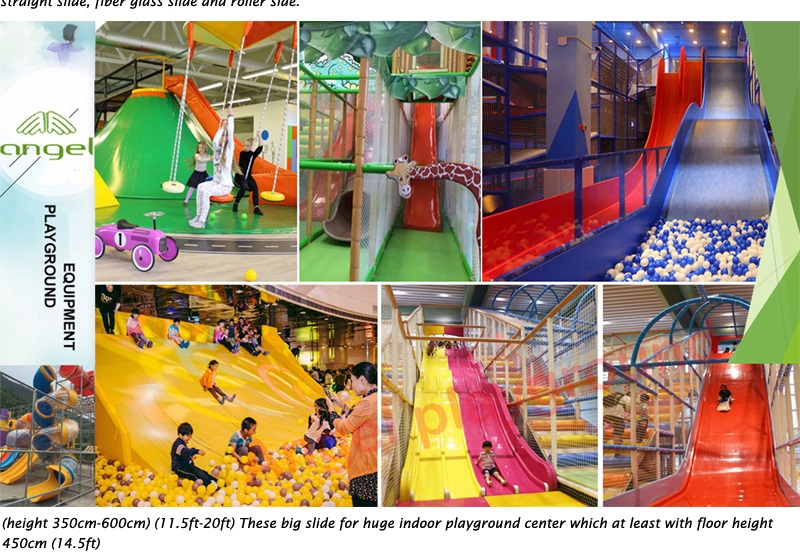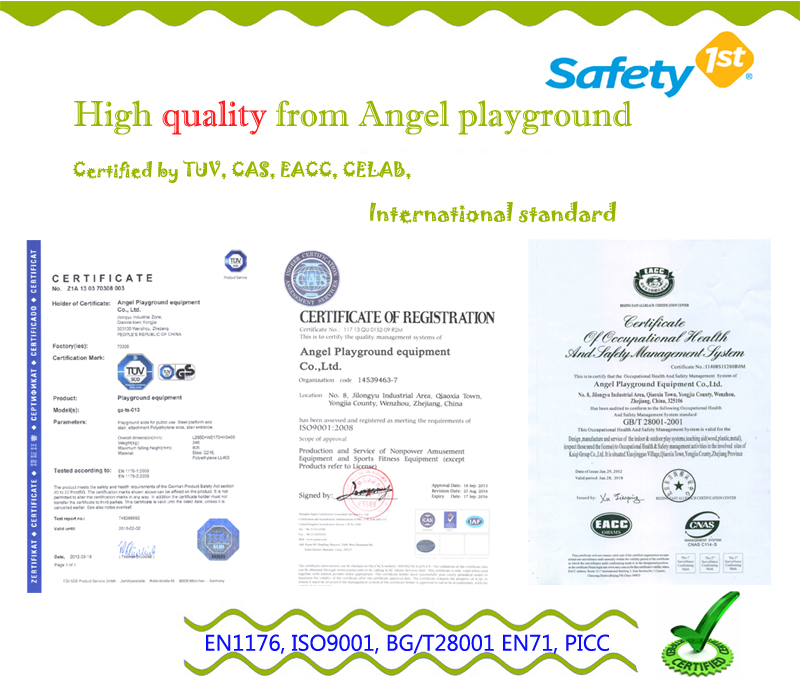 Why Need Indoors Play Centre for Kindergartens
We are live in highly competitive society, all parents looking for better education for their kids. They said win at the starting line, so have many of training course follow such demand, kids have to learn piano, painting, dancing, speech even martial art from very young. I have to say, it is so wrong to killing our kids' nature, group by group parents make same mistake, never put in same shoes to think on kids' vision. The nature of kids is play; they learn and control their body throng play at outdoor and Indoors Play Centre. They should have happy childhood with parents or at kindergartens not training class without pressure.
Kids need education, but in a release atmosphere no tense specialty for small kids in kindergarten. When asked whether there should be more indoor jungle gym in kindergartens, some people say no while others argue that more are needed. From my understanding, we need to understand what kids indoor playground for and what it can do. Indoor play structures is playground like soft play equipment, ball pit, slide, fitness facility and other play equipment which for kids play and create fun, so in my opinion more are needed in kindergartens. It can reduce pressure of teachers when dealing with naughty or homesick kids, help to cultivate more active kids and develop kids' own hobbies in an efficient way.
As we know, kids are the most unique and uncontrollable creatures in the world who are born with different characters. Some are defiant and active, some are obedient and quiet. Only one thing is same, they like play. Kindergarten is step in their growth, the beginning they learning, communication and cooperation with many others at same age group. Once leave their parents and stay in a strange place for a rather long time is a hard thing for them, because they are not independent or don't like the limitation or don't get on well with other kids. Then kids jungle gym will be a perfect solution to all the problems. it can not only provide them with a less strange atmosphere but also make it easy for kids to get on well with each other and their accompany will in some way abate the feeling of homesick or lonely. These play equipment are special designed for their age, safe and fun, they will so forget about the negative emotion once integrate inside.
What's more, Indoors Play Centre helps to cultivate more active and outgoing kids. We all know the difficulty of getting quiet kids to shout and play surpass the challenge of having an hyperactive kids to sit down and stay quiet all day long. So as parents or teachers, we should urge them to do more exercises or go to play with other kids so that they can be more active and outgoing.
Indoors Play Centre also develop kids' hobbies in an efficient way, it is play important role in cultivating kids' mind. Once we have enough play equipment, teachers can create all kinds of game, kids soon will notice which roles they are easy to handle, which program are easier to control. If learning is combined with playing, kids will get more interesting and study faster no matter drawing, singing or counting.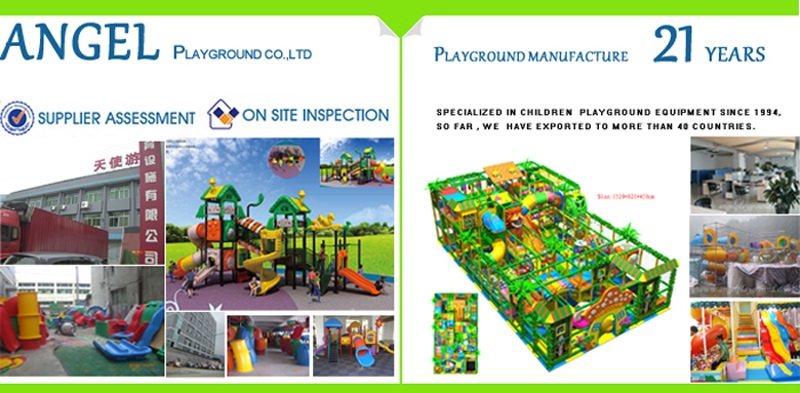 Reviews


Tiffany Stone Says:
Please send a catalog.

Angel Playground Equipment CO.,LTD Says:
Hi Tiffany: Got you message, Please check our reply on your email, Thanks!


Laura Lee Says:
Could you send me your catalog with pricing. Thanks

Angel Playground Equipment CO.,LTD Says:
Hi Laura: Price list of outdoor playground have share by email, please check and confirm items you need.


Mway Says:
Kindly send the catalog please .

Angel Playground Equipment CO.,LTD Says:
Hi Mway: Price list already share though email, please check and confirm the items you like.


FT1996 SDAF Says:
Necesito el catalogo

Angel Playground Equipment CO.,LTD Says:
Hi: Have share information to you through email, please check and reply with more info of your inquire.


norsiah binti mohd nor Says:
HAI, PLEASE SEND ME YOUR CATALOGUE

Angel Playground Equipment CO.,LTD Says:
Hai Norsiah: We already sent, please check your email box.
Add a Review
Your Phone & Email address will not be published. Required fields are mareded*
ANY QUESTION?