Playground ≥100m2
Product Description
Send Inquiry
This indoor playground designed like a conjoined cottage, have plenty of house, each kids can have one. Each house are connect by plastic tube or bridge, windows on each house are transparent, kids can see each other through the window. Have ball pit, slide, bridge and climbing board from ground to the house. This design suite for kids 2-8 years old.
Safety is the top priority we consider on produce kids indoor playground. Please click this link (Material)
We share some new ideal and project about indoor playgrounds on Google plus, Follow us to see what may including on each design.
Factory price of indoors playground, One stop solution!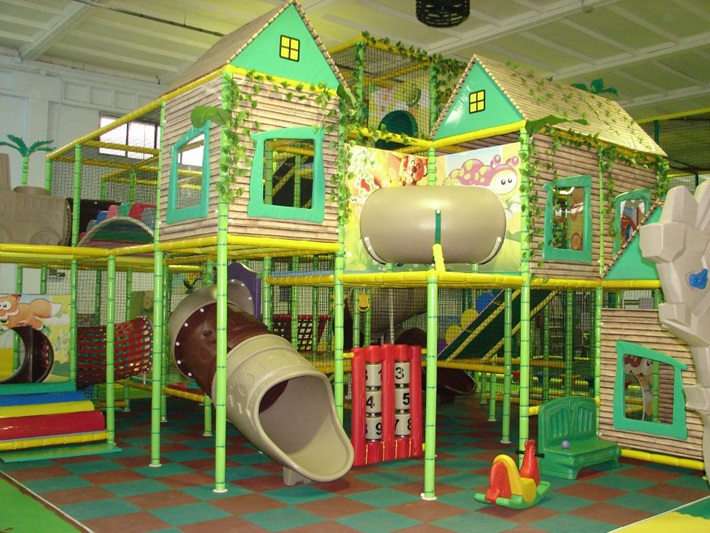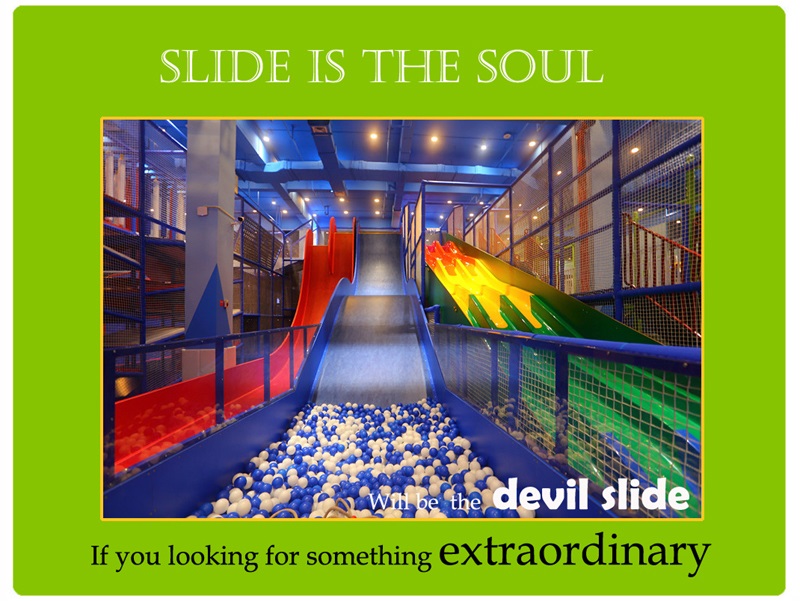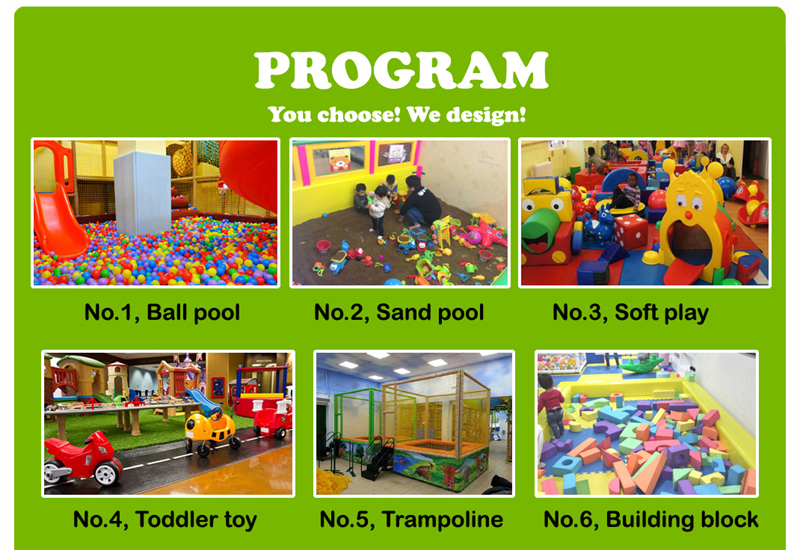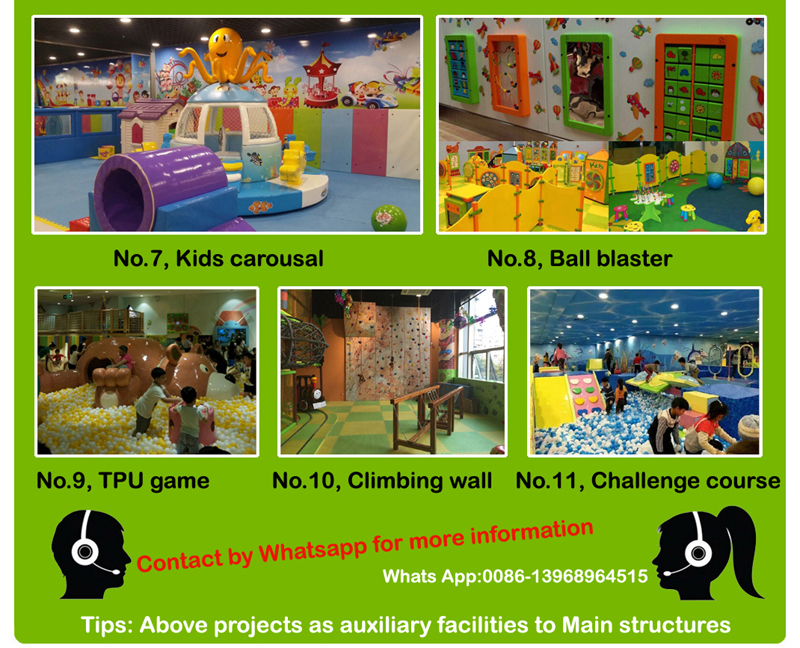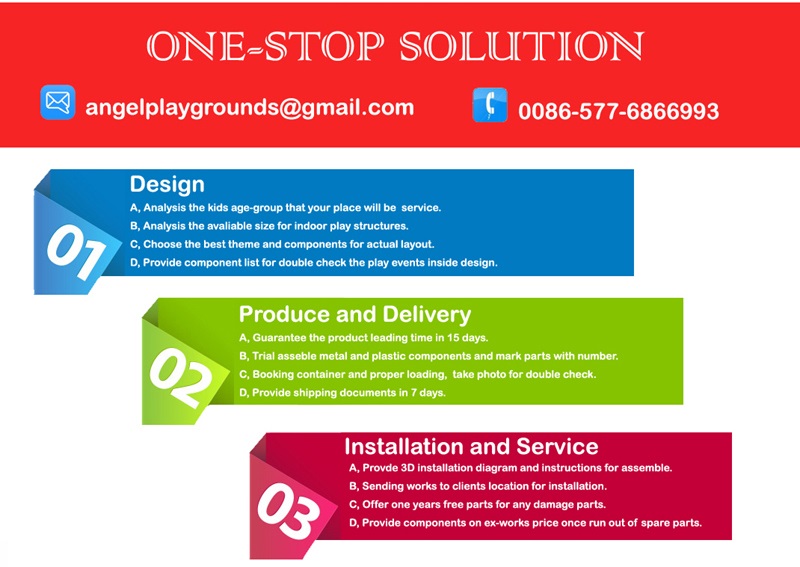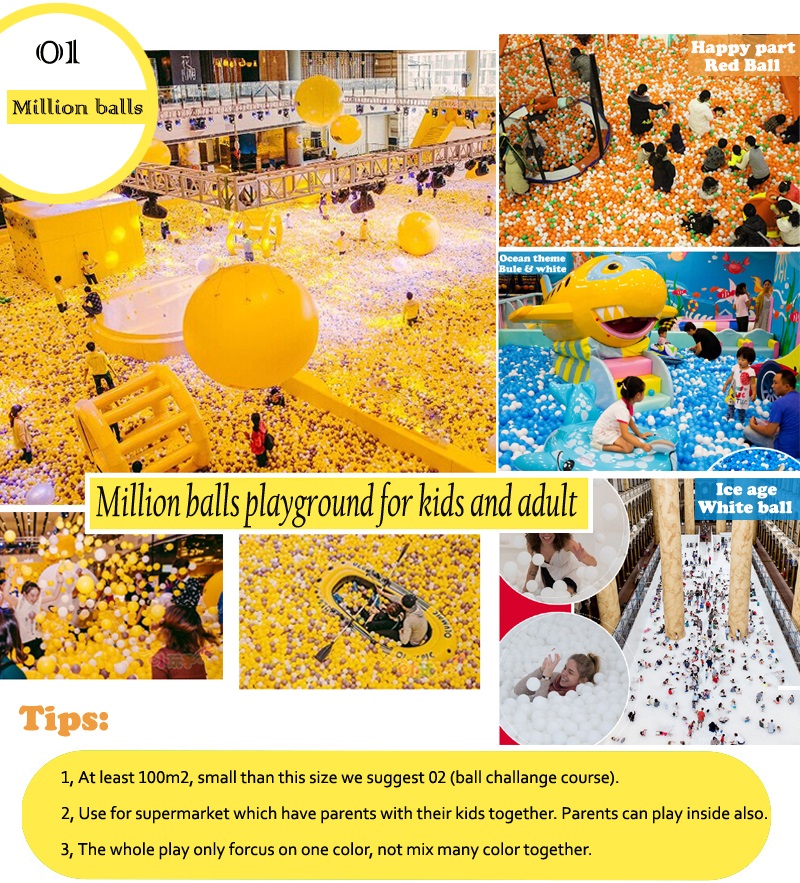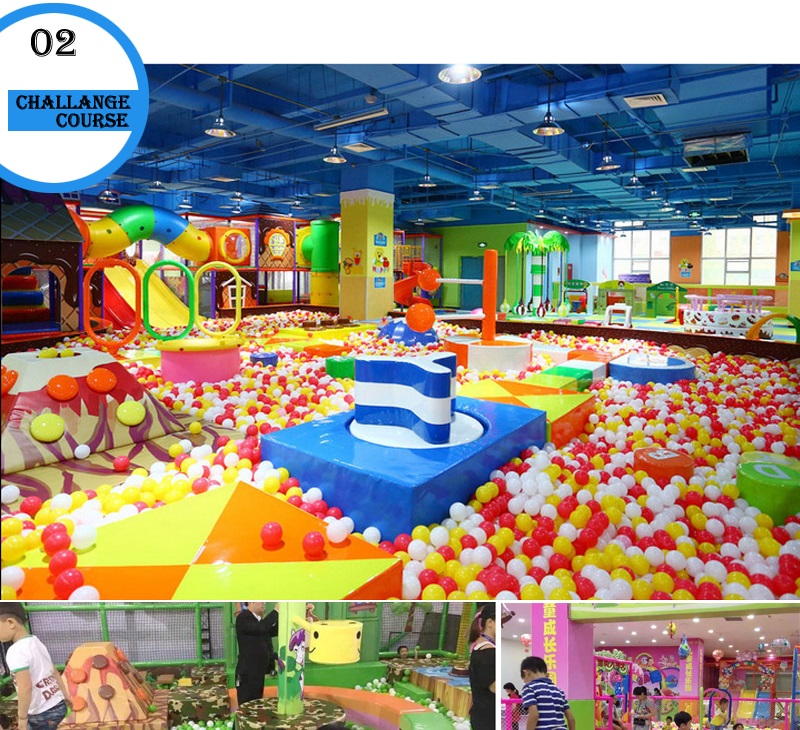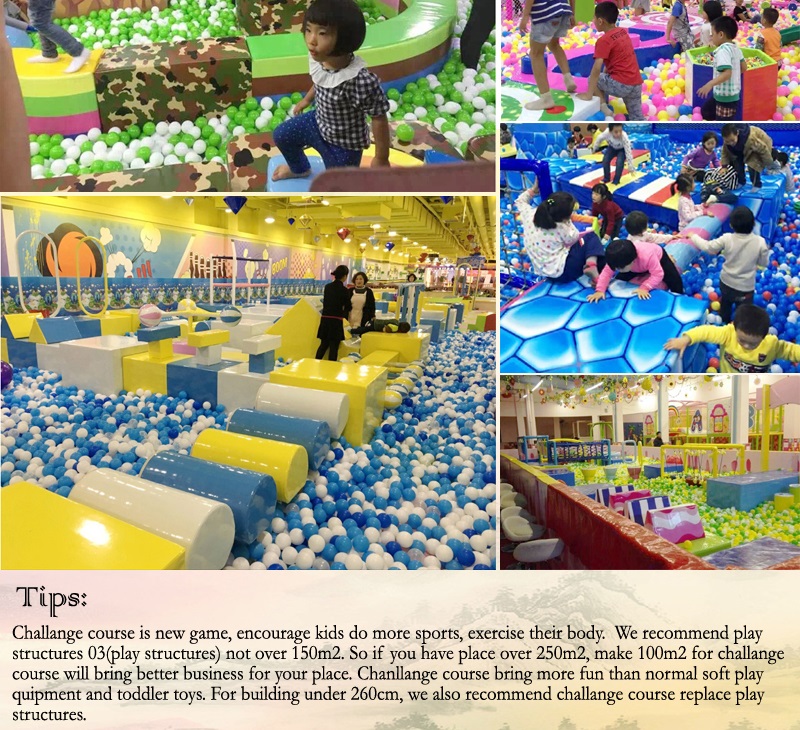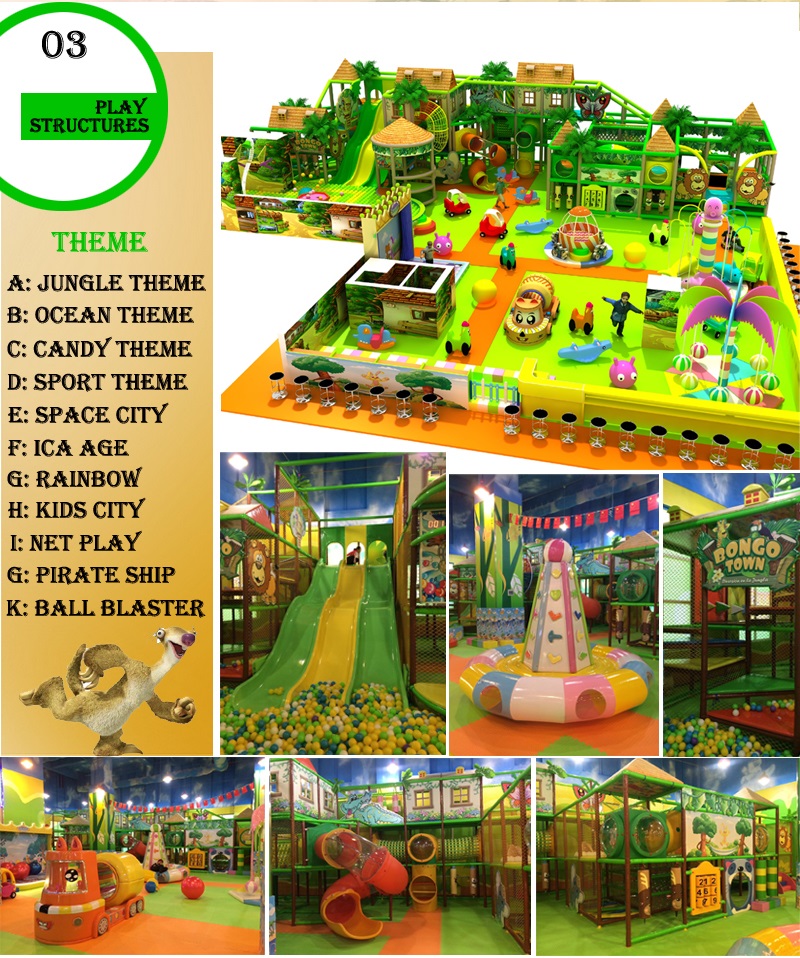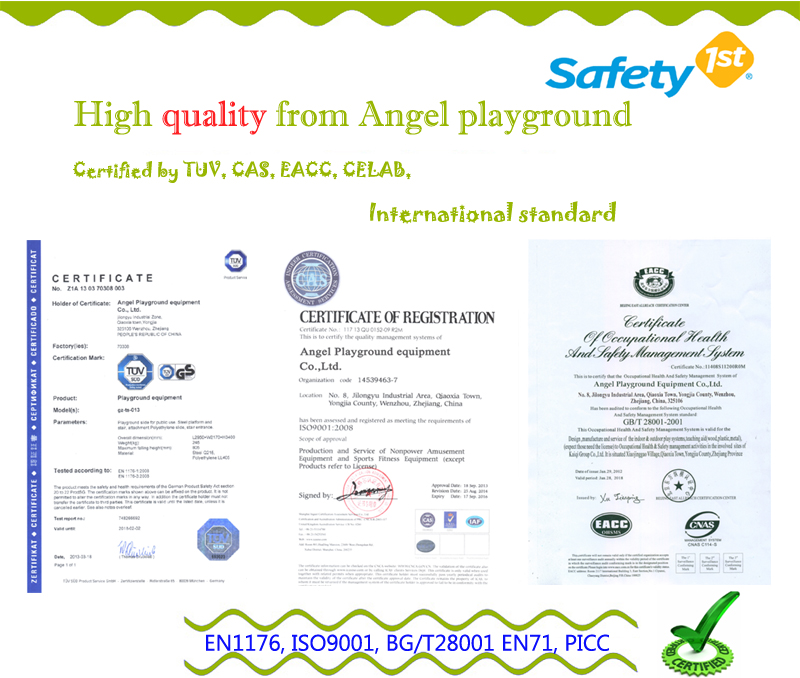 Kids Indoor Playgrounds Place to Celebrate Birthday
It's very common to see children's birthday parties in restaurants and homes, both of which are very traditional and convenient places to celebrate birthday with other family members and children's friends. However, years after years, these places are less attracting to kids and they are eager for somewhere funny and new. As parents, if you are racking up your minds to think about which place will make them more satisfied for their next birthday, then I will suggest indoor playgrounds for you. If you are the parents who still hold the view that indoor playground is the place where kids fight with each other and show a character of defiance, I think it's time to revert your original thought.
In the first place, indoor playgrounds today are clean and well equipped with professional equipment. Children will feel comfortable while playing there. And the spacious room enables them to play at ease in the environment without a lot of rules and limitations, which is obviously lacked in restaurants and in the houses. Meanwhile, the various play events provides them with different games and activities that they are unable and allowed to do when at home. Thus, seen from children's eyes, the indoor playground is filled with attraction and will no doubt be a wonderful spot to hold a birthday party.
Secondly, most children in the playground are polite, they are as well educated as your kids. And our kids are better at making friend with strangers than we think. Getting on well with others is also a very significant skill that they are supposed to acquire in the process of growing up, or they will get in trouble of integrating into the public group or the society when they are at school or at work.
Thirdly, holding birthday parties in indoor playground can not only save you money and time in reserving restaurants' and doing house cleaning, but also provide you with the chance to join your kids in playing boldly and laughing loudly without worrying about how others will think about your crazy action.
So from what I mentioned above, I can simply say that it is a good choice to send your kids and their friends to the indoor playground for a birthday party, I'm convince that the happiness they got in indoor playground worth more than everything you have bought in the market as presents. Meanwhile, you may also get rid of the embarrassment by the noise and messes that the kids made because the principle of indoor playground is just to make your kids feel happy, satisfied, and free.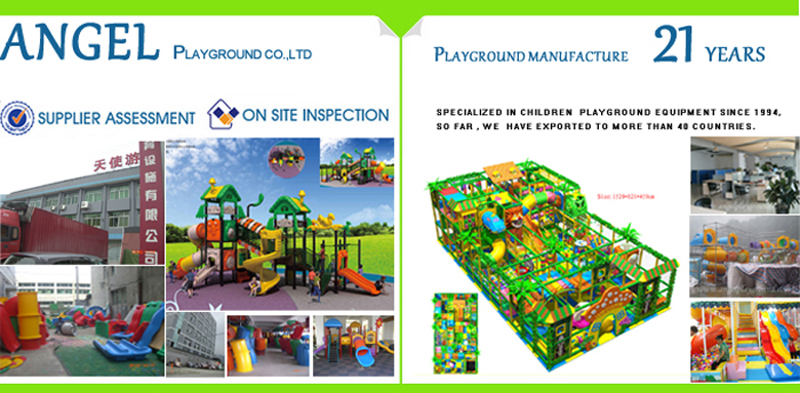 Reviews


Goran Says:
كم تكلفة الشحن الى العراق

Angel Playground Equipment CO.,LTD Says:
Can you speak English? هل تستطيع التحدث بالإنجليزية؟


Rose M Perez Says:
Looking for reasonable Pladtic playground equipment

Angel Playground Equipment CO.,LTD Says:
Hi Rose M Perez: Thanks for leave message online. Please check our reply with price list in your email.


Manix Says:
can you please quote me for G1, G2 and G3 plus the total required space/ surface in square meter and the FOB price to Abidjan port ( ivory Coast)

Angel Playground Equipment CO.,LTD Says:
G3.0 mean is new design for replace the old. we are making new design for you have better business. Indoor playground is customized. We will need you floor plan to make proposal.


Jessica Zielinski Says:
Need a quote for air balloon merry go round, shipped to MA.

Angel Playground Equipment CO.,LTD Says:
Thanks for your inquiry, Please check the price list by email. Please confirm the items you need and exactly address with postcode for check freight.


Tracy Says:
Hi! if we have the design concept already, but need technical input and built, if your company can do this? the project is in China.

Angel Playground Equipment CO.,LTD Says:
Yes, Please share the concept first, we are pleasure to make proposal for you.
Add a Review
Your Phone & Email address will not be published. Required fields are mareded*
ANY QUESTION?