Themes of indoor play
Product Description
Send Inquiry
This indoor play equipped with lot of sport system, Have Net tunnel for kids kids climbing. This tunnel acting like a stair, kids climbing through it from second floor to third floor. This set including one zip line which kids hang on it from second floor to first floor, this zip line will automatic back for second kids to slide down, we also put scaling ladder on top floor, kids can do exercise on it! Sport theme allowed kids have fun during play and same time do more exercise!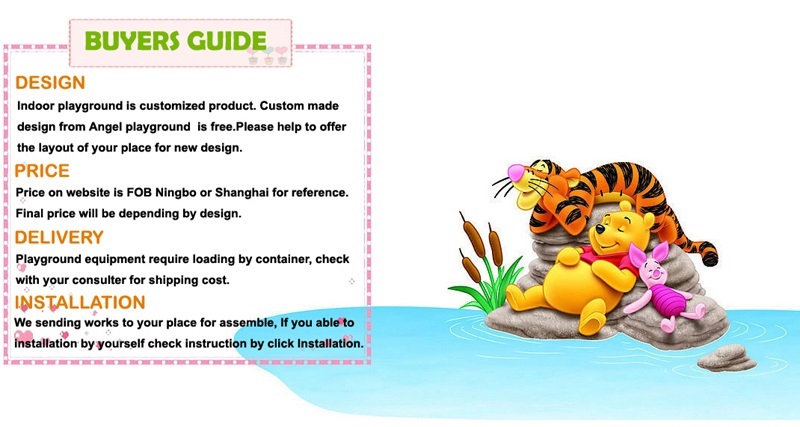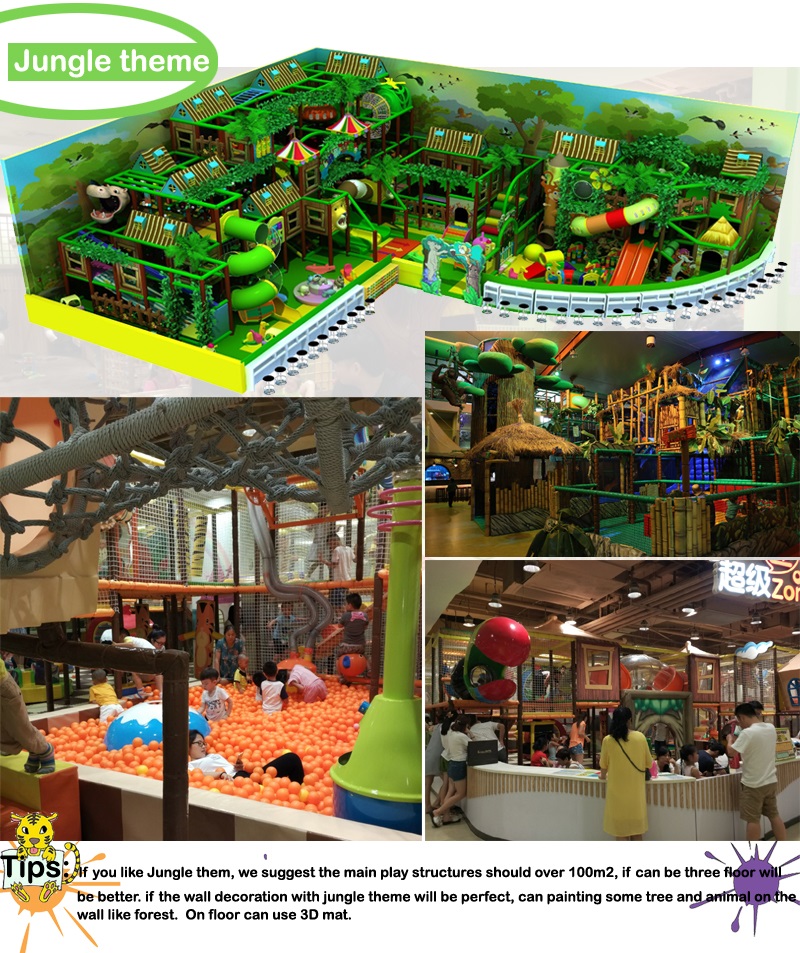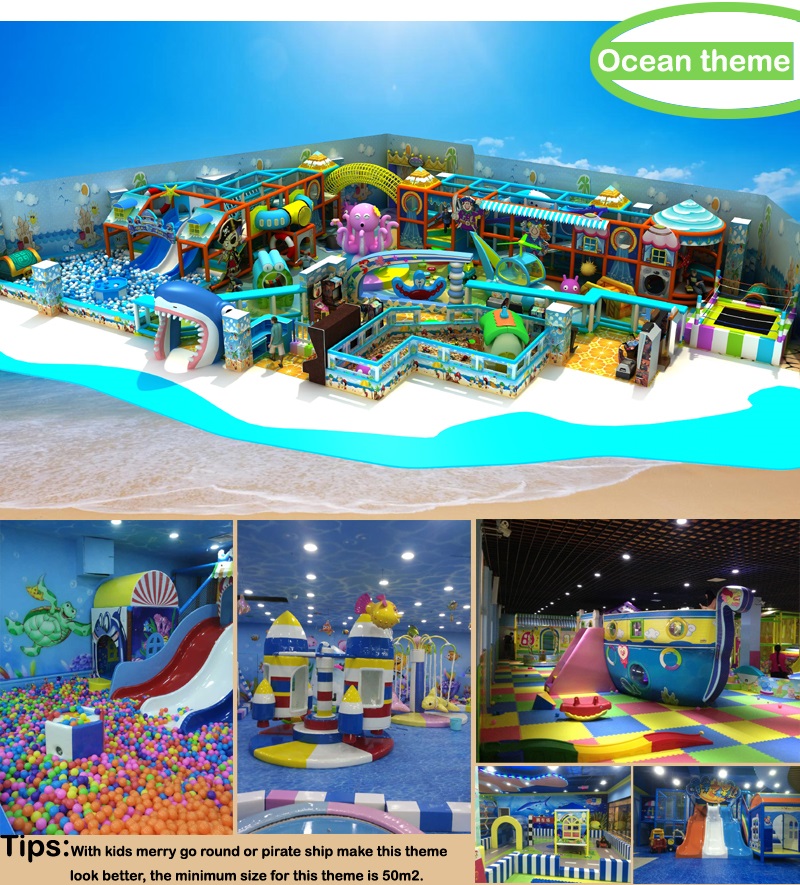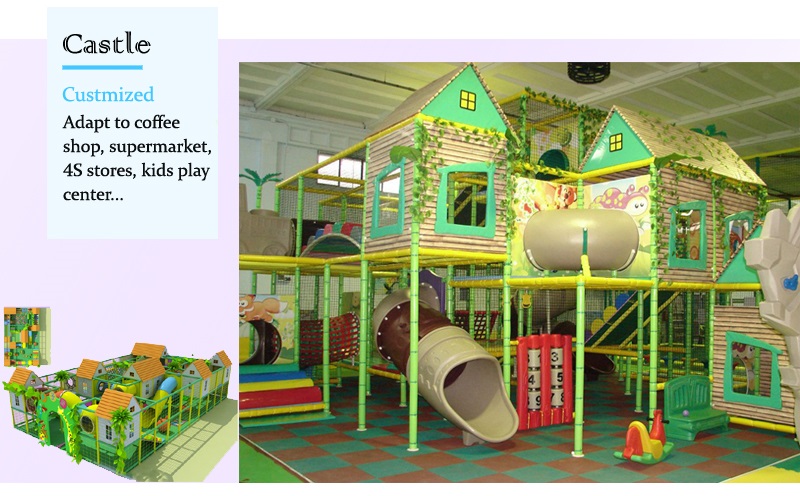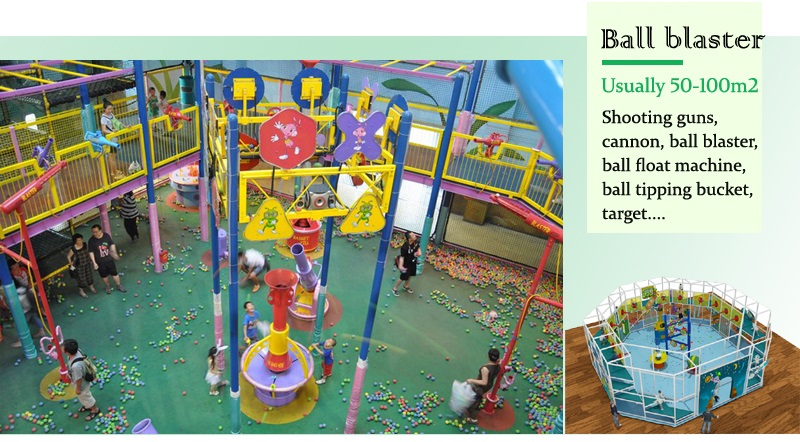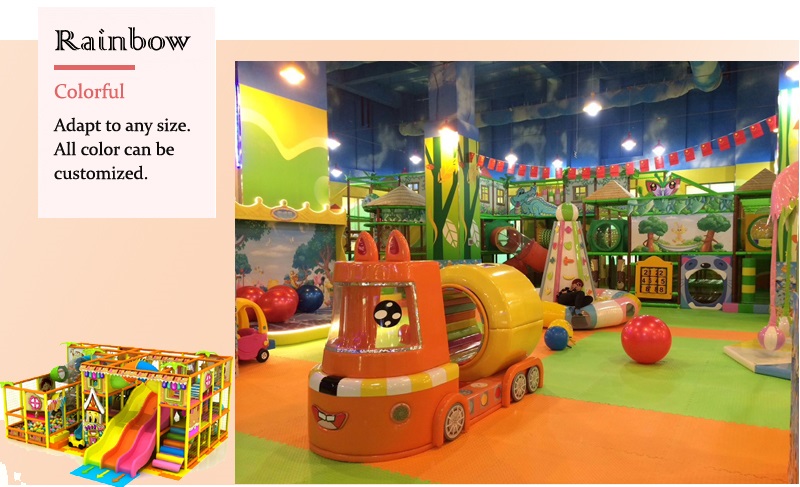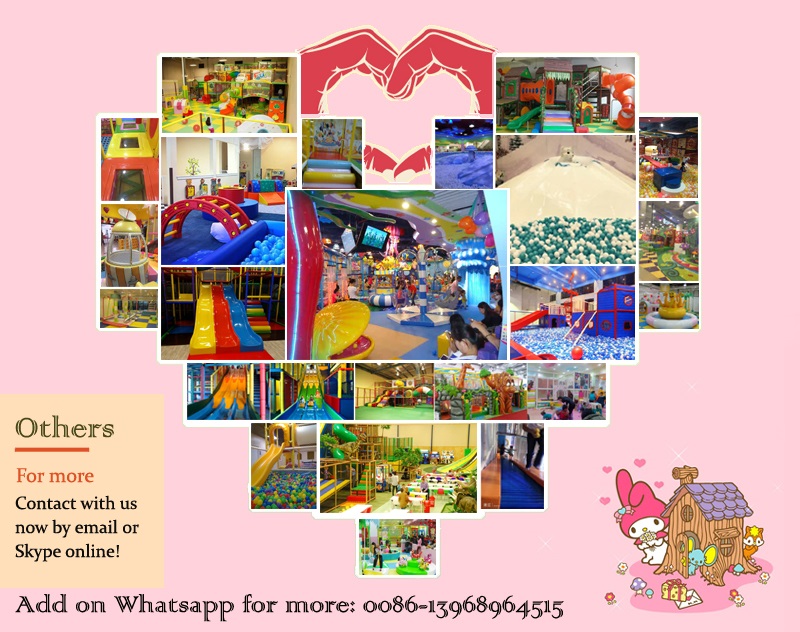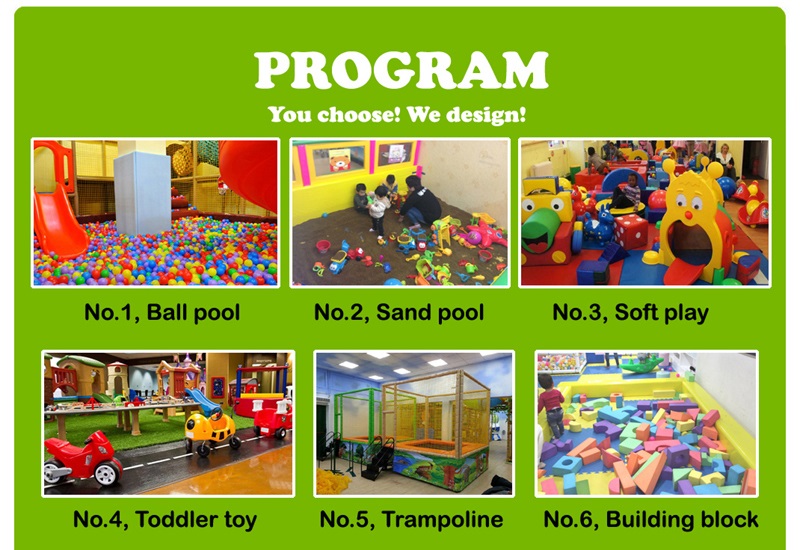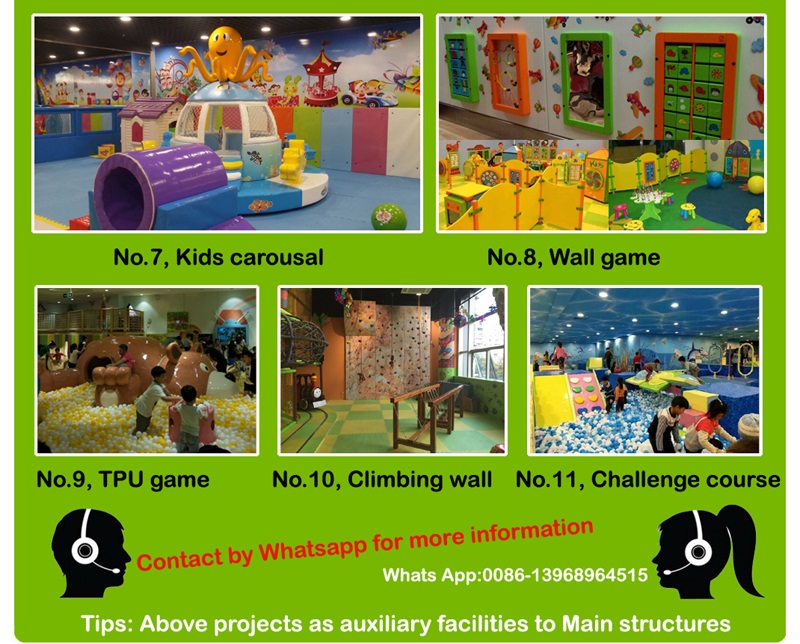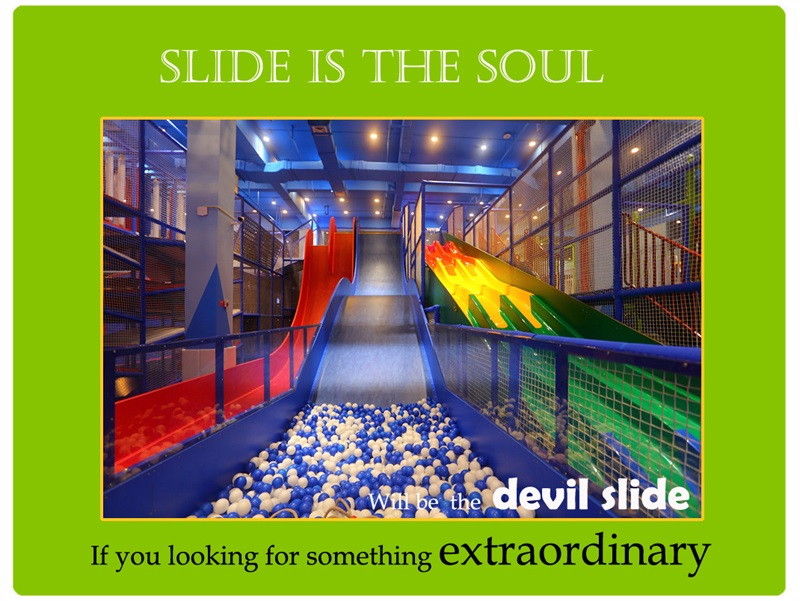 Indoor play equipment is the Good Place for Parents and Kids
Nowadays, it's not rare for parents to go to the indoor play equipment with their kids for fun. Parents are now gradually realizing the impact that these playing equipment as well as environment have on their children. Some parents even take an active part in joining indoor playground games that are held by some TV programs, recently, there is a famous TV show named where are we going, dad? This is popular all over the nation. It is great thing to see that more and more parents are taking a progressive attitude toward children's indoor jungle gym. Actually, at the same time, these activities and game played by both parents and kids is a very efficient to get a closer relationship with your kids and reinforce the trust between parents and kids.
To begin with, indoor play structures provides both parents and kids with a place to remove the barrier that hinders your connection, such as embarrassment, different attitude toward the same thing, or loose relationship. No one can have you and your kids sit down to have a heart to heart talk because both of you are too shy and too stubborn to confide your feeling. But things will be totally deferent if you are in a game, your feeling will be said out spontaneously without feeling awkward, and though team work, kids will feel parents are like their friends and parents will learn that kids need your connection.
Secondly, indoor playgrounds helps parents realize the importance of their company. Although there are many kids in the play center, children still want the company from people they are familiar with for most of them are afraid of strange environment. As parents, you just can't leave your kids alone when they look at you with expecting eyesight, thus you'll try your best to spare more time to provide them with as much as company as you can, which in some way large boost the trust and interdependence between you and the kids.
Last but not least, some games played in indoor jungle gym are a challenge of trust. It's like a promise that will make your kids look forward to all day long, if you failed to make your words, then it's hard to gain their trust again, however, if you make it and joined them they'll feel relieved because they treat you as promising parents.
All in all, indoor play equipment is not only necessary for your kids, but also of great need for parents, it wise to take an active part in the indoor playground activities that your kids are doing, because it is more efficient than spend the whole day at home watching cartoons. So what are you waiting for, just dress up and go to have fun in the nearby indoor jungle gym.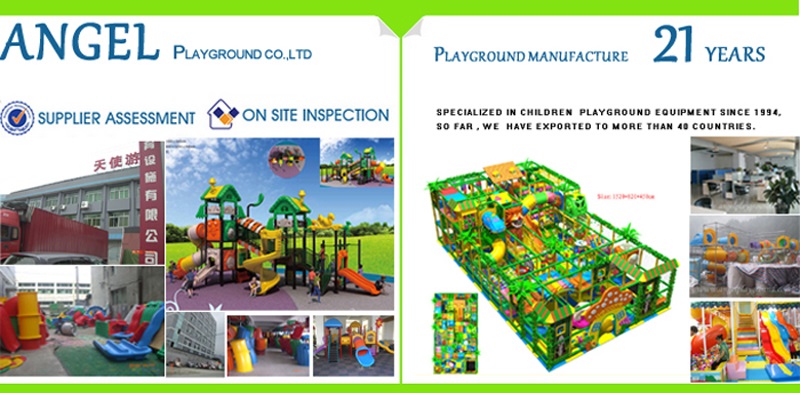 Reviews


Betty Says:
Hi im planning to create a play are for kids and in interested to make tranpoline park, so i need to know prices of your iteams thanks

Angel Playground Equipment CO.,LTD Says:
Hi Betty: Thanks for your inquiry, we will reply you with details information very soon, please share us the layout once you got our email.


carlos camacho Says:
Looking for a small set up for my baby, don't have to much space available and I will like to see if you have any design that I can look. Thanks

Angel Playground Equipment CO.,LTD Says:
Thanks for your inquiry, Will reply to you very soon! Please share the floor plan to us, so we have better ideal to make the proposal.


Lashe Says:
Good morning I'm interested in the indoor play equipment and outdoor. Can I have prices for each?

Angel Playground Equipment CO.,LTD Says:
Nice day! We will send you price list for outdoor playground, for indoor playground is 100% customized, Design online for referene only, we need the floor plan from your side to make proposal.


Angela Scudder Says:
I am looking for a small play center that has a slide that is under 10 ft tall and approximately 16ft x 16ft. Let me know! I have a small space, but would like a climber in there.

Angel Playground Equipment CO.,LTD Says:
Thanks for leave message to us, By email already sent you a proposal for size 16x16x10ft. please check.


Jessie sambo Says:
I s it possible to buy from Malawi? I truly need this ,its my dream.

Angel Playground Equipment CO.,LTD Says:
Hi: No problem for the shipping, we shipping world-wide.
Add a Review
Your Phone & Email address will not be published. Required fields are mareded*
ANY QUESTION?