6 Ways to Make Children Play Area More Entertaining
Views: 6412 Update date: Jul 04,2020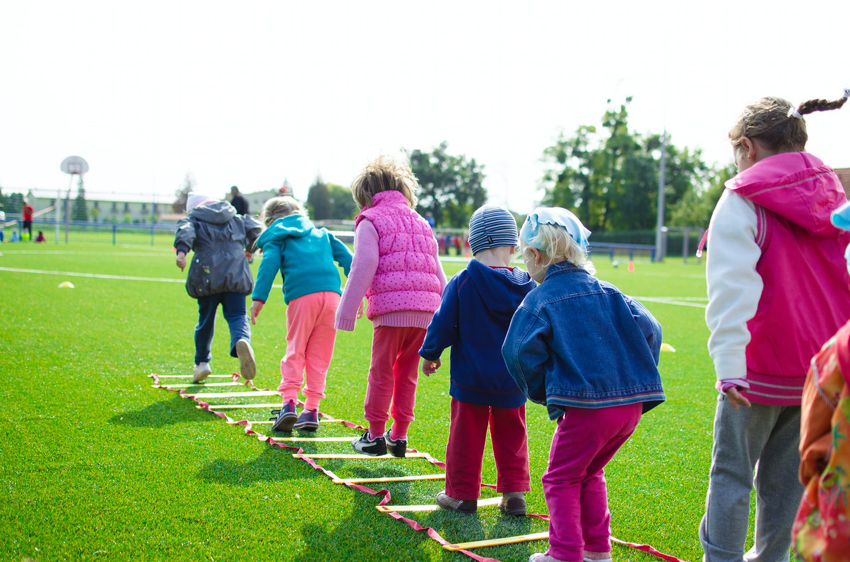 It's always tiring for the children to spend the same kind of day every day. They want versatility and innovation in the same as adults. But most of the parents do not allow their kids to visit outside without them, even some of the parents are on the peak of possessiveness that they used to mount spy cams in their children's rooms or in surrounding to keep an eye on them all the time. But there is a certain limit of children to show patience to stay within boundaries. So, for reducing such stress of boredom parents used to make the children play area an entertaining place to keep them happy active and fresh.
So here are a few ways to make children play area more entertaining which are as follows:
Way#1: Provide them a play box
It's one of the fantastic ways to provide play box full of gems, balls, ropes, stones, marbles, cones, squares, spades, buckets, toys, watering cans on hand to allow children to play with. Such kind of box, filled with different things every time, builds a sense of attraction in children, and they love to play with new things after every span.
Way#2: Design an "I am bored" Box
Design a beautiful box for your children named as the "I am bored" box. This box should have different ideas written on a paper enrolled in it like the ones mentioned below:
· brush the dog,
· play with your pet,
· Write a letter to your grandma or a cousin to arrange vacations plan
· Clean your room
· Write five best things about your mom or dad
· Build a home with boxes
· Draw a painting
· Arrange a table for mealtime
· Make a birds house
· Write a fairy tale
· Make a collage of family pictures
· Write about your favorite game
· Organize your wardrobe and many more like these.
Allow your child to take out of the paper whenever he/she gets bored and act according to the statement mentioned on a rolled paper.
Way#3: Arrange a small library
Arrange a small library with a lot of stories and informative books on one side of the playing area. Let your kids have a trip to the library ones every week. Allow them to choose their favorite book and let them read. By doing so, they won't tell you ever that they are bored. This will bring up a habit of reading in them. And every time they will turn towards the book whenever they feel bored or lonely. This habit helps them to consider books as their best friend.
Way#4: Place the natural objects
By placing the natural materials in the playing area gives a feeling of closeness to nature. Provide them with most of the natural objects like mud, grass, plants, pebbles, rocks, mulch, timber, ropes, etc. More will be the variety more will be the enhanced options with them of creativity. Provide them with the loose items as well to build their immunity and creativity as well. As if the children play with mud, water, petals, and stones, their immunity increases. And they can turn these things in the way they want too.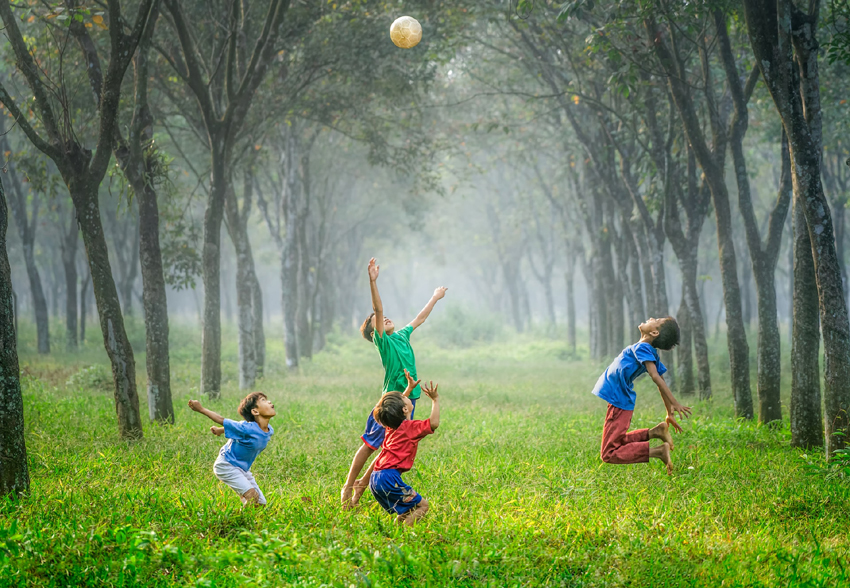 Way#5: Initiate imaginative play settings
Initiate the imaginative play settings by providing open-ended settings of the play area to the children and let them complete it the way they desire. Allow them to set as per their imaginations as well. Like design an interesting shape of a boat and suggest your child go on an adventure and sail on it. Or you can draw half of the painting and ask your child to complete it the way he/she has perceived it.
Way#6: Scrapbook and Daily diary point
Settle a scrapbook and daily diary point in the corner of a playing area with an amazing memory background. Place a scrapbook and a diary over there. And ask your child to start filling it daily by adding memories to it. Either by attaching pictures about their favorite memories or by writing about the way they spent their day. This could help them to write everything they feel as well as it will enhance their expressions and story building skills. Lately, when they are grownups, they will enjoy reading the things they passed, and it will be easy for them to recall everything from their childhood.
Conclusion
For most of the children, their play area is their favorite place to spend most of their time, and they consider it a social place as well. So, the size of the play area should be designed accordingly to accommodate three to four friends of your child. And to make it a reasonable place for them to play comfortably and happily.
Do put your maximum efforts to make your child's play area, the best place for their entertainment purposes.
Comments

Rakesh Patel Says:
Indoor Soft play setup for 3 to 10 year age group..plz reply with design and setup cost.

Angel Playground Equipment CO.,LTD Says:
Hope this message find you well, we are pleasure to make proposal for your kids play area, please check our reply to your email. Thanks!

Siri Says:
Hi would like to know the logistics to setup a playarea and party hall for kids

Angel Playground Equipment CO.,LTD Says:
Already sent, Please check. Looking forward to your reply.

Alicia Says:
May I have a catalogue with pricing? Thank you

Angel Playground Equipment CO.,LTD Says:
Got your message, Thanks! Please check your email for process of start indoor playground, Looking forward your reply with layout information.

Rakesh Says:
We are keen to open one of indoorplay park in our town in new zealand. Pls send us information to get ideas

Angel Playground Equipment CO.,LTD Says:
Nice day! All price online are real, If anyone you like just let me know, we are pleasure to share you details, Process please check your email.

Shukria Says:
Hi I would like to open indoor playground in Toronto Canada . Do u guys access to Canada . I really like it the Rush fun park . I would like to talk about how much it cost and what is the progress

Angel Playground Equipment CO.,LTD Says:
Nice day! Please check your email for catalog, please follow the process and provide floor plan, We will make a good design for you.
Leave a Reply
Your Phone & Email address will not be published. Required fields are mareded*