Kids Trampoline
Product Description
Send Inquiry
Top Sale trampoline park, free design customized trampoline, dodgeball trampoline, kids indoor trampoline
Size(m): 700x500x300
Code:trampoline-parks-hp-jc007
Jumping Mat: Imported from United Stated
Foam Pad: EPE, waterproof closed-cell foam, not easy to lose shape
Pad: 0.45mm thick PVC, anti-water and anti-mildew
Tubes: Galvanized Steel Pipe, Powder Coated
Size: 50*100mm
Thickness: 3.5mm, can be customized
Springs:19cm and 21cm not extended length, super high-strength Chrome plated, of good elastic performance
Trampoline mat: Professional Olympic trampoline mats available
Age Range: Above 5 years old
Certification Approval: CE Certificate, TUV..
Packing: Cotton & Plastic film
Remarks: Kids should play under supervision and instruction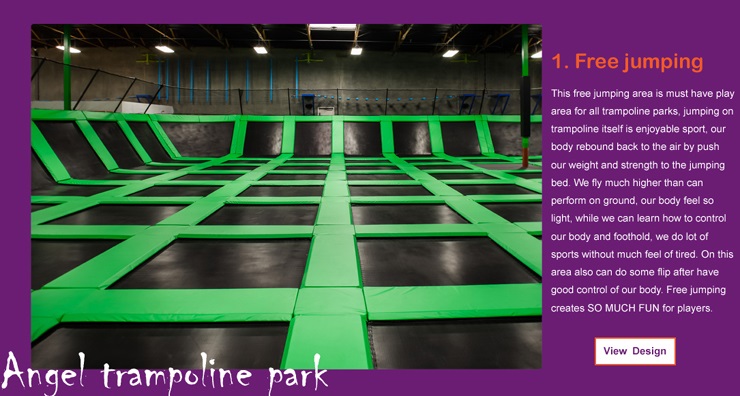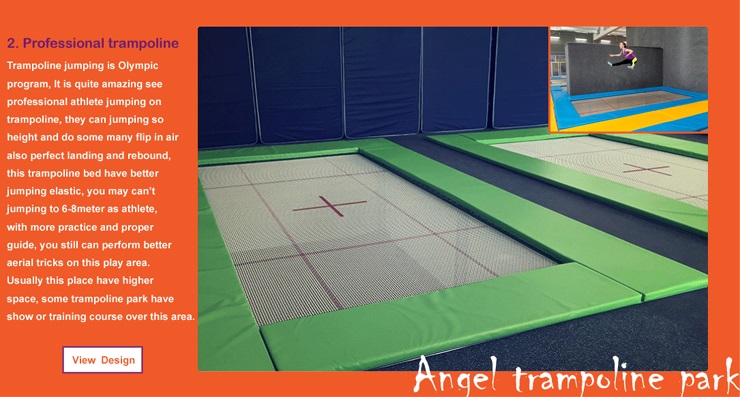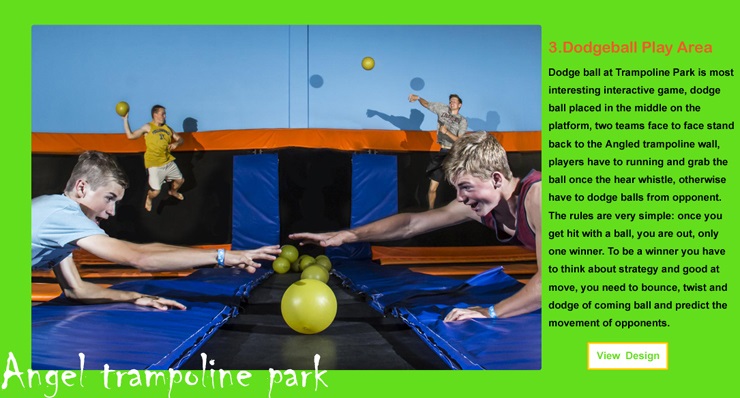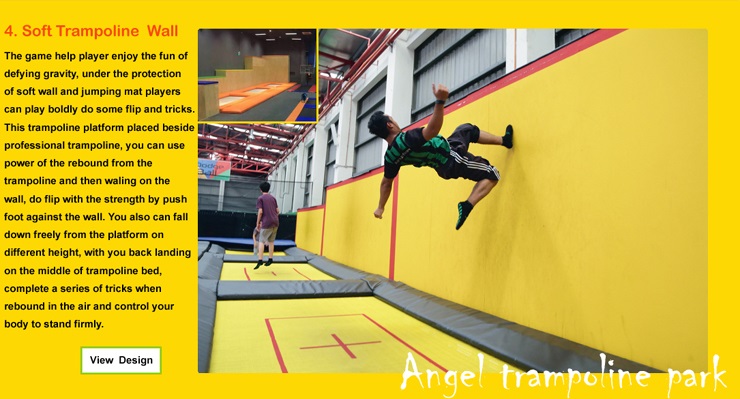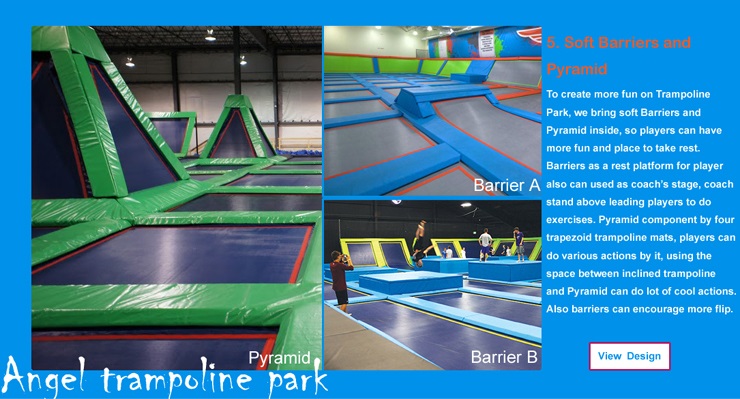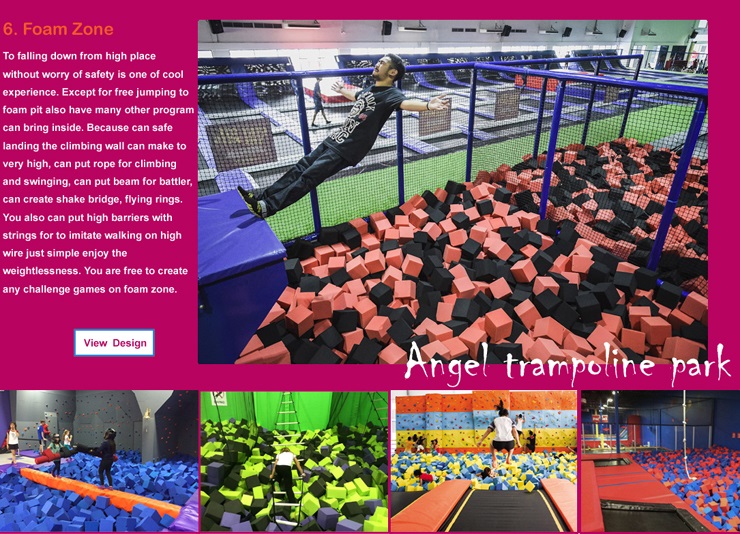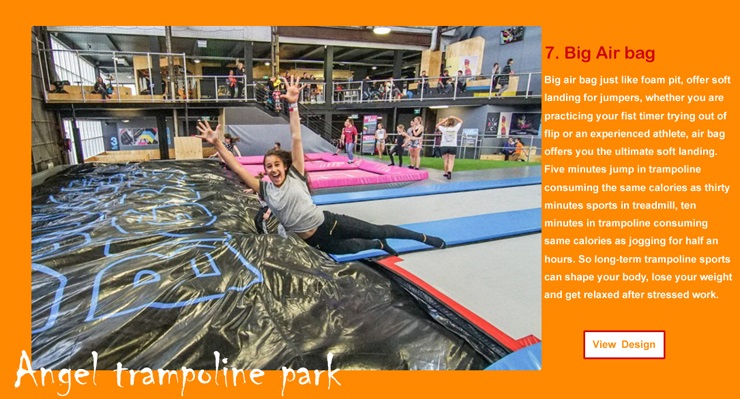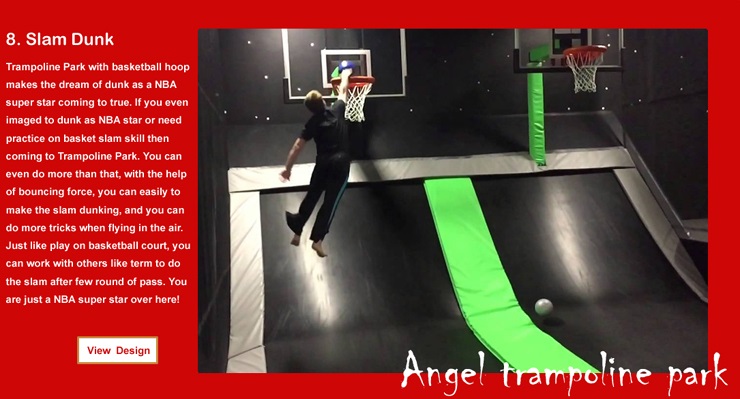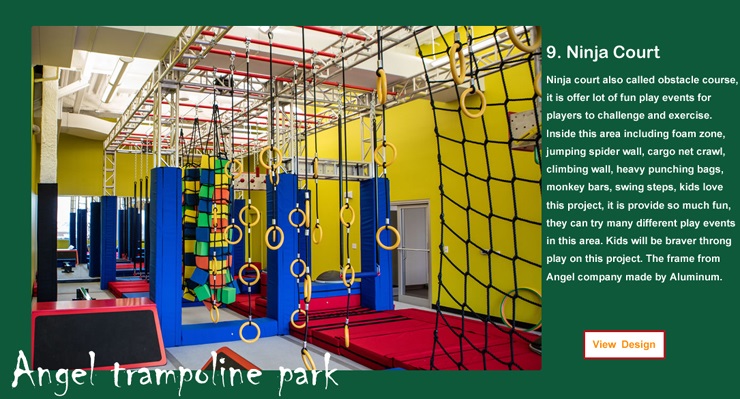 Be Friendly to Others in the Indoor
Trampoline Park
As we all know, playing in the indoor
trampoline park will no doubt lead to some unhappy moment when kids coincidently
bumped into each other. And it is often the case that children cannot always
deal with it in a friendly way like reasoning with the other careless children.
They would either fight back or get into dispute, or even worse, burst into
crying. As trampoline park is a place quiet different from indoor playground or
classrooms, so children should be taught how to be friendly to others in the
first place before they started their game life there. Being friendly to other
kids will not only reduce contradictions among children, but will also dwindle
the possibility of kids hurting each other.
To begin with, being friendly is not the
virtue that acquired in the indoor trampoline park, but also of great
significance in children's daily life and growth. A kid with a friendly
character is more likely to make more friends in their life, and friends to
children are just like the sun to the plants. A good relationship with friends
makes great contribution to light up children's life so that they will suffer
little chance of being depressed.
In addition, one who can control their
feeling in the trampoline park when he is the party who suffer the loss means
that he has acquired a great capability of socializing. We have to bear in mind
that if we what to live a harmony life in the society, but is necessary to be
the one who choose to suffer the loss rather than think about different ways of
paying back. The same is true in the trampoline world. Kids have to learn how to
tolerate and how to forgive instead of always asking for payback.
Last but not least, being friendly to others
in the trampoline world enables kids to handle difficulties calmly and wisely.
It is through one's ability to handle emergencies and obstacles that we can find
out the real character of a person. Friendly kids will no doubt leave people
with good impression and will therefore gain more chances to win.
All in all, being friendly in the indoor
trampoline park is a lesson that kids should acquire for their further
development. It is not only an ability of dealing with interpersonal
relationship, but also an important part of our life. Therefore, things that
parents should concern about is not whether your kids will get hurt or get into
fight with others in the trampoline park, what needs to be focused is that
whether this place can help your kids to be friendly or not.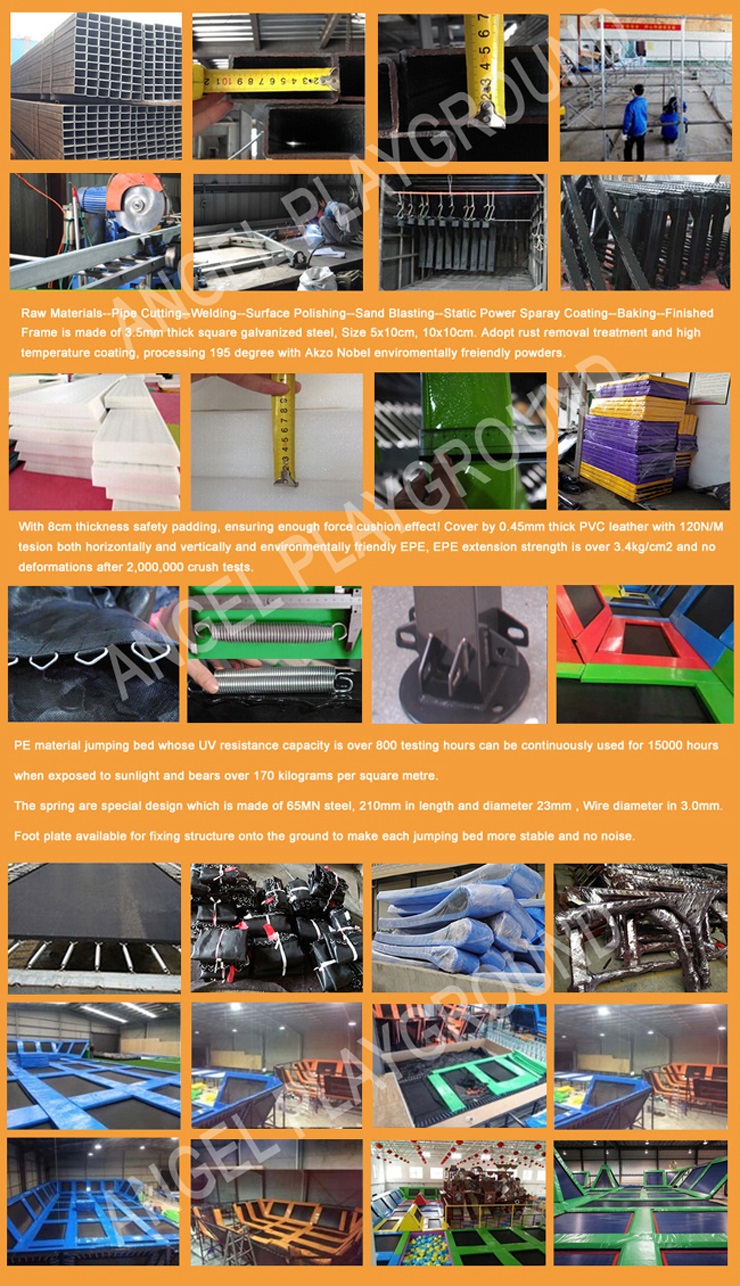 Reviews


DANJUMA IDOKO Says:
hello, pls send the price list.

Angel Playground Equipment CO.,LTD Says:
Hello, Price you see online is correct price. price list for this sery please check your email


Marlyn Salazar Says:
Please send me your catalog or price list. Do you deliver to Puerto Rico? and if yes, delivery charge, if any. Thank you

Angel Playground Equipment CO.,LTD Says:
Thanks for inquiry on the outdoor play structures, please check price list on email. We have shipping to Puerto rico many times.


Nisha Patel Says:
Hi.. can i get a quote for this ?

Angel Playground Equipment CO.,LTD Says:
Hi: Please check the quotation on your email. Looking forward to your reply!


Ana Schlossberg Says:
I would like the list price of the pretend playhouses each and the hole city. Are the decoration inside the little houses included? What about the equipment, play cars and toys? Thanks, Ana.

Angel Playground Equipment CO.,LTD Says:
Thanks for your inquiry! I have sent the details of each house through email, please check. play cars toys and others will be provide once we have the layout information.


Hussein Says:
Hello Can you please send me price list

Angel Playground Equipment CO.,LTD Says:
Nice day! Will send you price list by email, please check!
Add a Review
Your Phone & Email address will not be published. Required fields are mareded*
ANY QUESTION?