Top 10 Indoor Playgrounds in Buffalo, NY, USA
Views: 2704 Update date: Jan 24,2022
01 Little Buffalo
Address:633 Hertel Ave, Buffalo, NY 14207
02 Billy Beez
Adress:1 Walden Galleria th271, Buffalo, NY 14225
03 Urban Air Adventure Park
Address:1 Walden Galleria, Buffalo, NY 14225
04 Rolly Pollies
Address:Rolly Pollies of North Buffalo, 1669 Hertel Ave, Buffalo, NY 14216
05 Get Air Trampoline Park
Address:3637 Union Rd, Cheektowaga, NY 14225
06 Explore & More - The Ralph C. Wilson, Jr. Children's Museum
Address:130 Main St, Buffalo, NY 14202
07 Central Rock Gym
Address:55 Chicago St, Buffalo, NY 14204
08 Sensational Fun
Address:2881 Southwestern Blvd, Orchard Park, NY 14127
09 We Rock the Spectrum Buffalo Southtowns
Address: 6950 Erie Rd, Derby, NY 14047
10 The Warrior Factory Buffalo
Address:4691 Transit Rd, Williamsville, NY 14221
01 Little Buffalo
Little Buffalo is Buffalo's First Boutique Indoor Playspace for Kids
Our wooden and soft play equipment gives small children and babies a place to climb, roll, slide, crawl, cruise and explore.
Our toy selection changes frequently. Children can practice social and practical skills as they play in the kitchen, pretend to be doctors, and maybe become a cashier at the market. They can develop their spatial planning, fine motor, and problem-solving skills as they build with various building materials and tracks for vehicles.
Young children love to get messy. We make it easier on parents by taking the mess out of your house. Children will entice their senses with all types of materials like sand, rainbow rice, mud, dough, and water as they squeeze, scoop and dump to their heart's content. The best part- we clean it up.
Address:633 Hertel Ave, Buffalo, NY 14207
Phone:(716) 427-3668
https://www.littlebuffaloplay.com/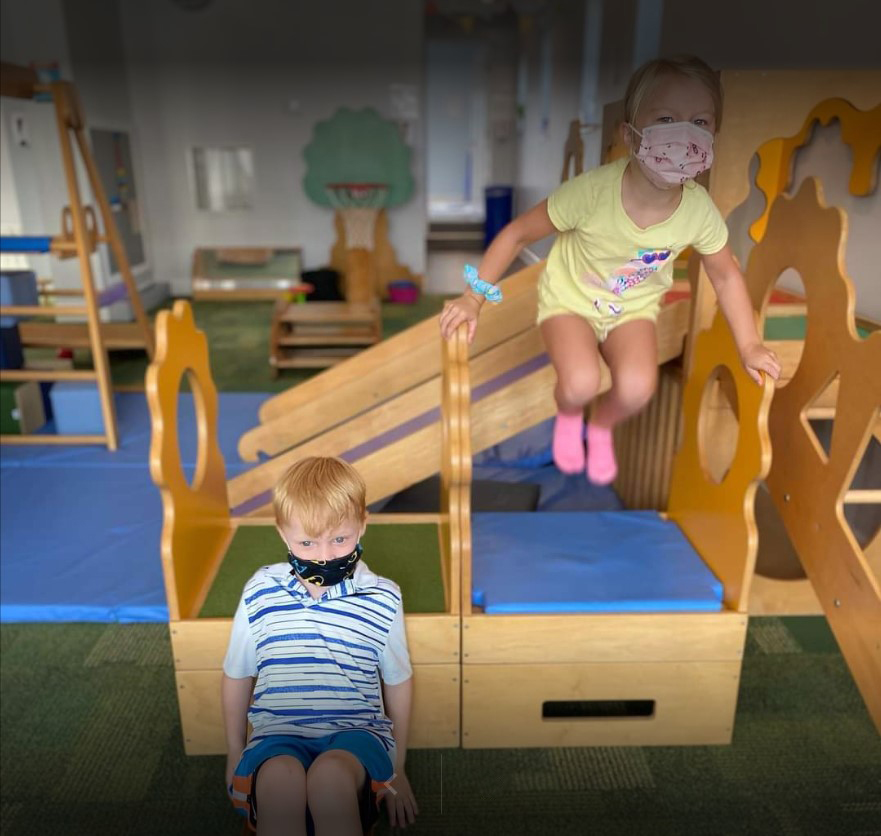 02 Billy Beez
Give your kid the birthday party of their dreams… the chance to run, play, jump and explore the world of Billy Beez with their friends! Exploring our supreme up to 25,000 sq. ft. indoor play park is the perfect option for getting active and having fun with the whole family. Billy Beez provides a seamless, stress-free birthday party experience for boys, girls, teens, and even the adults can have a blast! Unlike any other party place, our party packages allow guests all day access to our park, and are customizable to meet your requirements. Our guests enjoy access to our slides, tunnels, ball pit/ballistics arena, sports courts, and a Mini Beez area which is perfect for our smaller guests. Additional attractions such as the Honeycomb Village, trampolines, and arcade games are available in our Ultimate Package for more FUN!
Adress:1 Walden Galleria th271, Buffalo, NY 14225
Phone:(716) 989-5012
https://billybeezus.com/location/walden-galleria/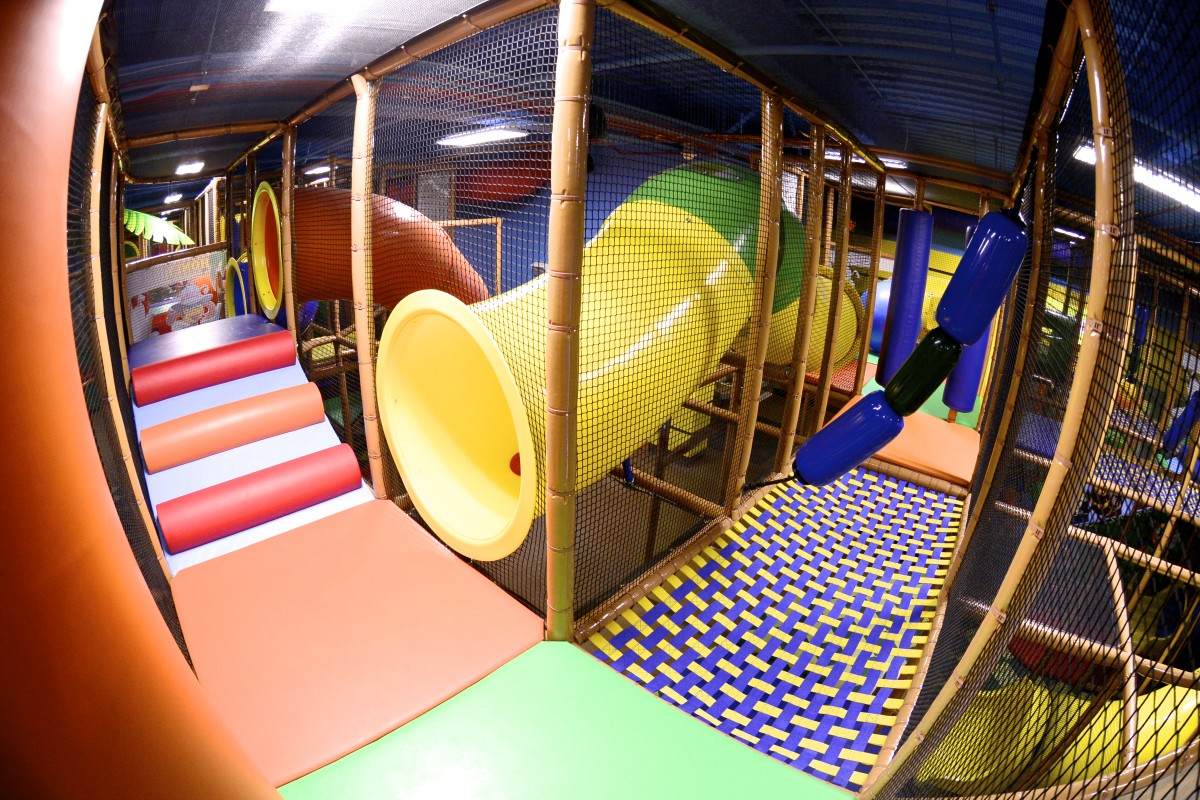 03 Urban Air Adventure Park
If you're looking for the best year-round indoor amusements in the Buffalo area, Urban Air Trampoline and Adventure park will be the perfect place. With new adventures behind every corner, we are the ultimate indoor playground for your entire family. Take your kids' birthday party to the next level or spend a day of fun with the family and you'll see why we're more than just a trampoline park. Urban Air Adventure Park has been voted BEST Gym In America for Kids by Shape Magazine, BEST Place To Take Energetic Kids and BEST Trampoline Parks.
Address:1 Walden Galleria, Buffalo, NY 14225
Phone:(716) 568-7083
https://www.urbanair.com/new-york-buffalo/

04 Rolly Pollies
Rolly Pollies is a kid's gym in Buffalo, NY offering:
Gym Classes for ages 4 Months - 9 Years Old
School Year Camps
WNY's Best Birthday Parties
Open Play with a Set Schedule
Summer Camps
Music, Action Art, Montessori Classes!
Address:Rolly Pollies of North Buffalo, 1669 Hertel Ave, Buffalo, NY 14216
Phone:(716) 833-3318

05 Get Air Trampoline Park
Get Air Trampoline Park is the perfect facility for birthday parties, team sport events, corporate gatherings, family reunions and more!
Address:3637 Union Rd, Cheektowaga, NY 14225
Phone:(716) 205-3794
https://getairsports.com/buffalo/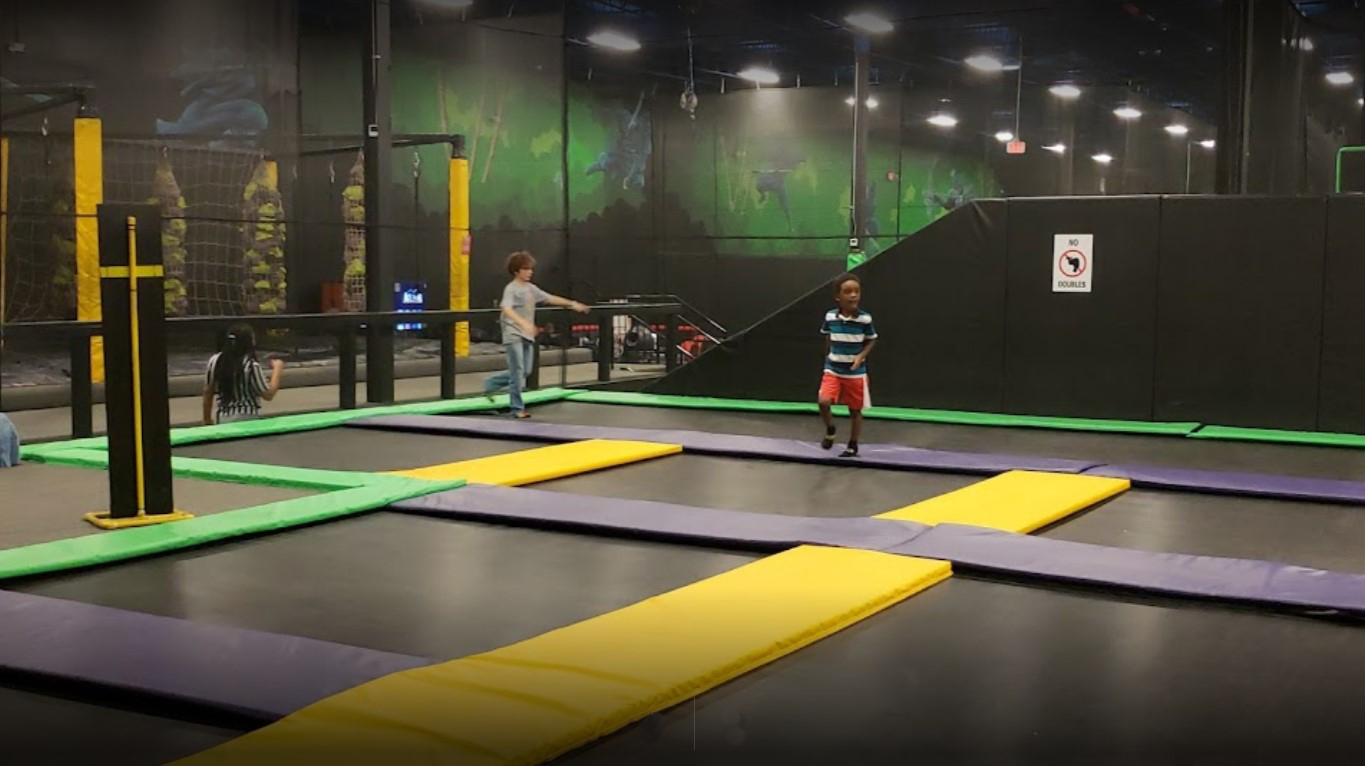 06 Explore & More - The Ralph C. Wilson, Jr. Children's Museum
Welcome to Explore & More!
A world-class children's museum that celebrates the power of child-led play has arrived at Buffalo's doorstep. With four floors of fun to explore, the 43,000 sq. ft. museum sits at the crossroads between replica canals and bridges that have become year-round community destinations. The museum reflects that sense of place with thoughtfully crafted exhibits that help children develop a deeper sense of our world, our community and their place in it in a fun and engaging way for children and adults alike.
Address:130 Main St, Buffalo, NY 14202
Phone:(716) 655-5131

07 Central Rock Gym
Central Rock Gym exists to provide our members and guests with access to world class indoor rock climbing and fitness facilities. In addition to climbing, our gyms help build strong communities through their youth programs, member events, meetups, competitions, and fundraising events. We strive to create an experience and atmosphere within our gyms that is welcoming and accessible to all climbers, regardless of experience or background.
Address:55 Chicago St, Buffalo, NY 14204
Phone:(716) 262-0443
https://centralrockgym.com/buffalo/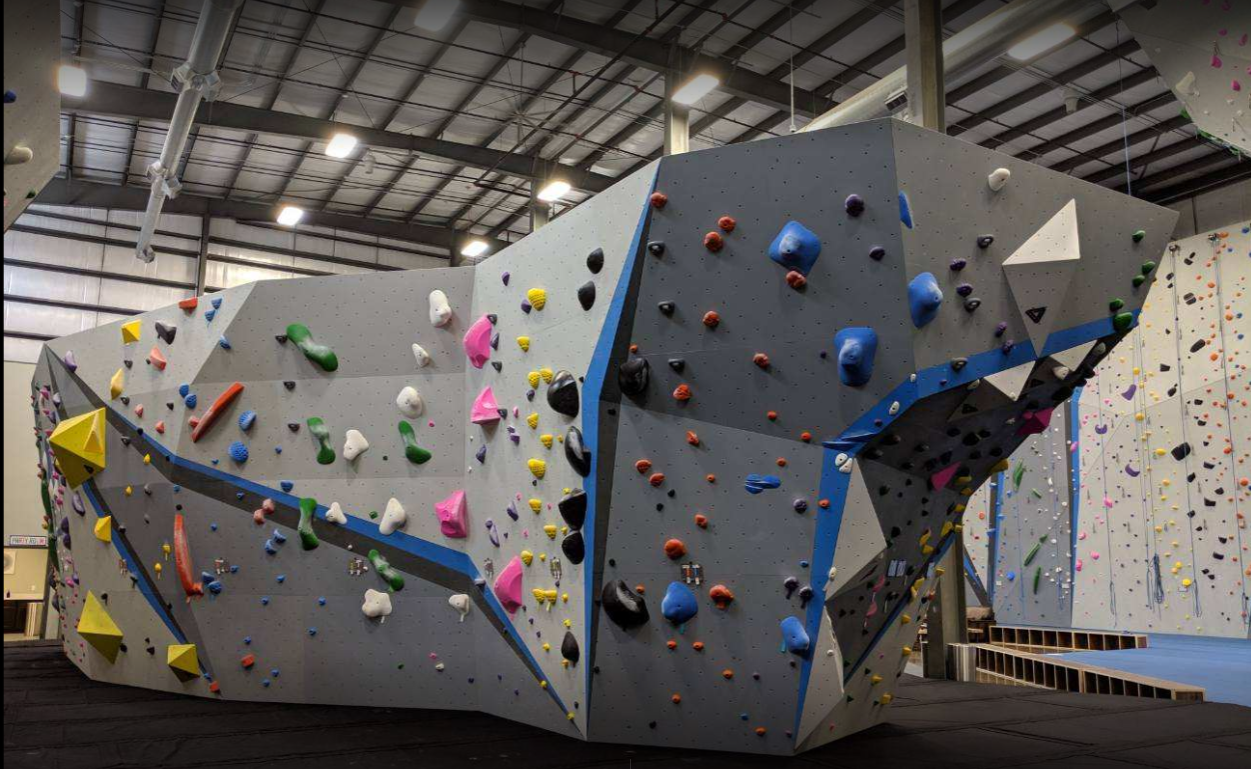 08 Sensational Fun
Sensational Fun, Inc is a nonprofit community organization serving the Western New York area. We provide an array of sports, clubs, camps, programs, respite, and family events which are adapted to meet the needs of our children and adults with different abilities. We are teachers, therapists, staff, and volunteers all experienced and passionate about adapting to each child and adult and seeing the best in them!
Address:2881 Southwestern Blvd, Orchard Park, NY 14127
Phone:(716) 674-7001
https://www.sensationalfun.org/

09 We Rock the Spectrum Buffalo Southtowns
We Rock the Spectrum Kid's Gym is a sensory gym franchise that is committed to providing a safe, nurturing, and fun environment for our kids by providing the support and amazing sensory gym equipment to create these safe spaces. Our spaces foster learning, exploration and safe sensory experiences. Through our nonprofit My Brother Rocks The Spectrum Foundation®, we provide social skills groups and activities for children across the spectrum.
Address: 6950 Erie Rd, Derby, NY 14047
Phone:(716) 562-7274
https://www.wrtsfranchise.com/

10 The Warrior Factory Buffalo
Kids Open Play offers participants within the recommended age range the opportunity to let loose and play on a wide range of Ninja Warrior obstacles tailored specifically to their size and ability creating the perfect balance between challenge and accomplishment!
Address:4691 Transit Rd, Williamsville, NY 14221
Phone:(716) 276-3491
https://www.buffalo.thewarriorfactory.com/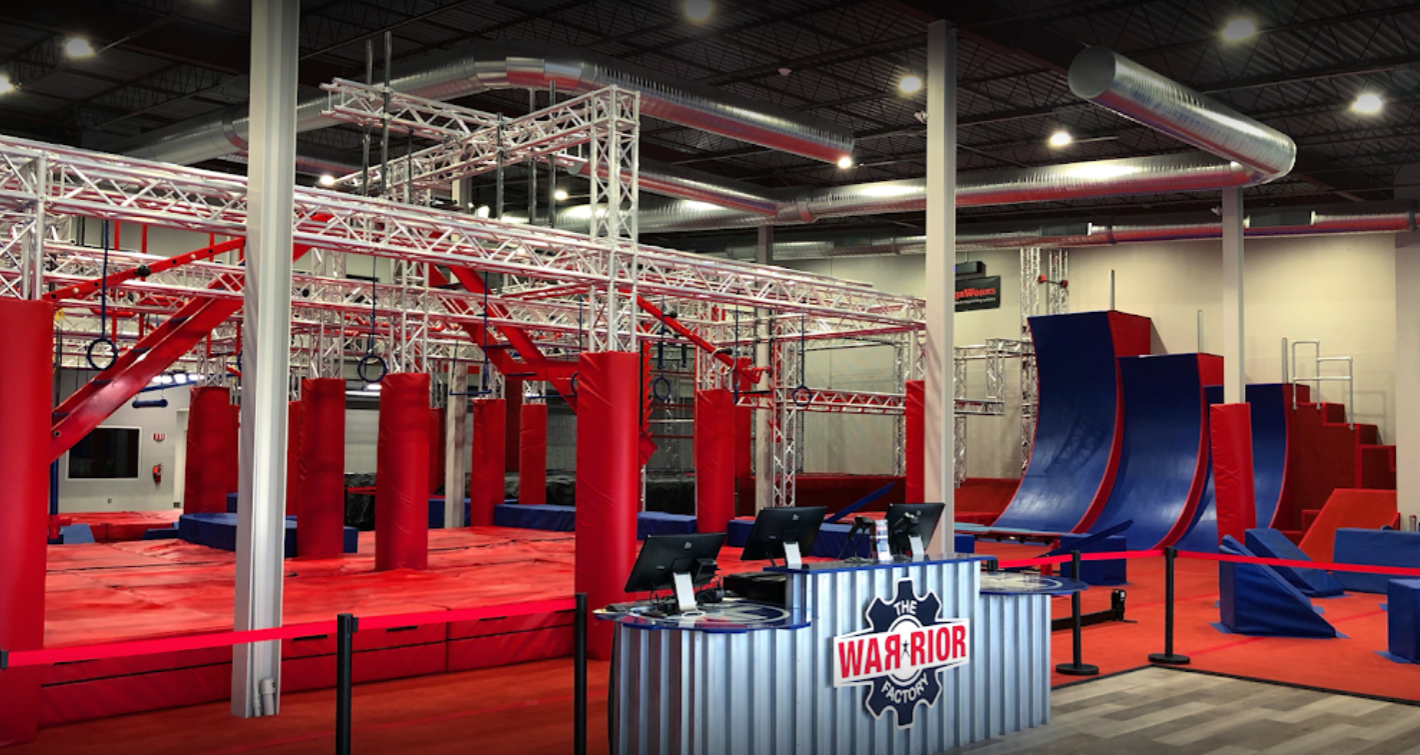 Comments

Ram Says:
Please email the catalog and pricing. Thank you.

Angel Playground Equipment CO.,LTD Says:
Hi Ram: Thanks for your message, Please check our reply to your email

Keshini Says:
Catalog and pricing please

Angel Playground Equipment CO.,LTD Says:
Hi Keshini: Thanks for your message, Please check our reply to your email. Please also share us more details of your inquiry

Andrea Lowe Says:
Id love a copy of pricing ,sizing,and contact info ..thank you so much

Angel Playground Equipment CO.,LTD Says:
Hi Andrea: Please check our reply to your email about the process and catalog etc...

Kasia Says:
I'd like to see your catalogue please. I'm in the process of researching different products.

Angel Playground Equipment CO.,LTD Says:
Dear Kasia: Nice day! Please share me more information of your inquire, please check process in your email.

Geraldine Morales Says:
Hi, please send catalogue

Angel Playground Equipment CO.,LTD Says:
Already sent, please check, Wish get your reply soon.
Leave a Reply
Your Phone & Email address will not be published. Required fields are mareded*