Top 10 Indoor playground in Spain
Views: 336 Update date: Sep 18,2023
01, Mundo Manía Indoor & Outdoor Play Centre Estepona
Address: Cam. de Brijan, 53, 75, 29688 Estepona, Málaga
02, Diverland Kids
Address: Pje. Chinchón, 5, 28030 Madrid
03, Messy Play (Madrid)
Address: La Esquina, C. de Granada, 53, 28007 Madrid
04, Aventura Park Barcelona Gran Via
Address: Gran Via de les Corts Catalanes, 754, 08013 Barcelona
05, Happy Play XL
Address: POL. IND. LA GARENA), 1, C. Leonardo Da Vinci, 1, 28806 Alcalá de Henares, Madrid
06, Marina Park Alhaurin de la torre
Address: Polígono Industrial de, P.º de la Hispanidad, 30, 29130 Alhaurín de la Torre, Málaga
07, Dinopeppino
Address: C. de los Mártires de Alcalá, 4, 28015 Madrid
08, Funny and Fanny
Address: Camino al Molino s/n Polígono P29, +34658753059, P-29, 28400 Collado Villalba
09, Kangaroo's Playground
Address: C. de Eugenio Salazar, 45, 28002 Madrid
10, Piruletas - Parque Infantil de Ocio
Address: C. de las Beatas, 6, 28600 Navalcarnero, Madrid
01, Mundo Manía Indoor & Outdoor Play Centre Estepona
Mundo Manía is the Costa del Sol's biggest indoor and outdoor play centre and party centre for toddlers, youngsters, teens, mums, dads and even grandparents! We have a fantastic assortment of leisure and play facilities offering hours of fun for all the family in a safe, and friendly environment.
Our centre offers children the chance to play, learn and develop in a fun, stimulating and safe environment. With the biggest and best soft play areas on the coast as well as a superb water park, trampolines, multi-sports pitches, table games and regular events, your kids will always find something new each time they come to play.
Address: Cam. de Brijan, 53, 75, 29688 Estepona, Málaga
Phone: +34 952 93 81 73
Online: mundo-mania.com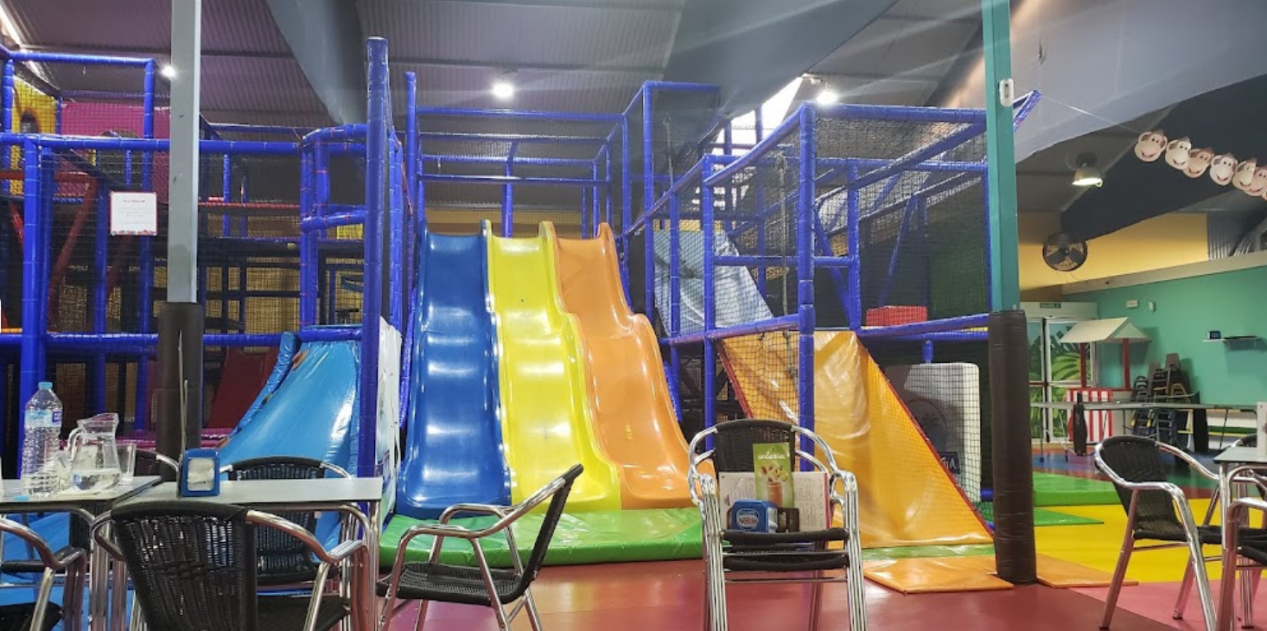 02, Diverland Kids
Si tienes más de 3 años y menos de 12 años... este es tu parque!! Ven a deslizarte por el super tobogán... pasa por los rodillos , tira unas canastas en el campo multideporte... baila al ritmo de tus canciones favoritas
Address: Pje. Chinchón, 5, 28030 Madrid
Phone: +34 635 81 19 61
Online: diverlandkids.com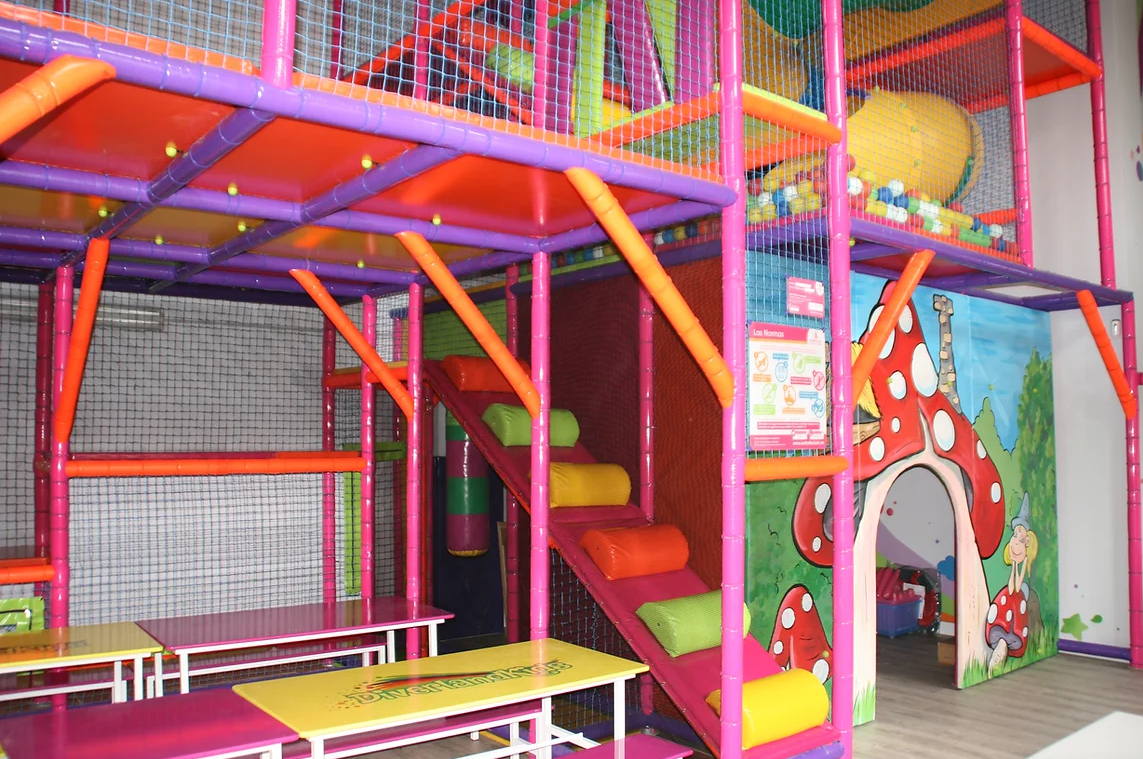 03, Messy Play (Madrid)
El nuevo centro de juegos blandos de Madrid para que las familias se reúnan a jugar, aprender y relajarse. Creado tras la pandemia, Messy Play invita a sus miembros a disfrutar de zonas de juegos, clases creativas y meriendas saludables en el corazón del barrio de Pacífico.
Address: La Esquina, C. de Granada, 53, 28007 Madrid
Phone: +34 695 20 97 66
Online: messyplaymadrid.com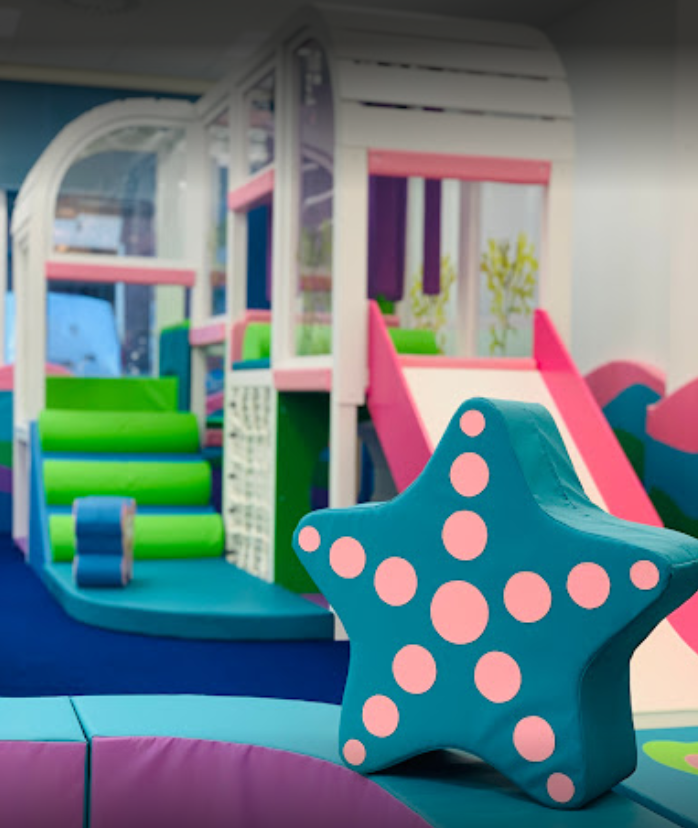 04, Aventura Park Barcelona Gran Via
Parques de bolas interior, pistas americanas, piscinas de bolas, estructuras juegos y parques modulares, hinchables, toboganes cerrados y abiertos y toboganes curvos, redes, tapices sonoros, punchings, palitroques, suelos irregulares, juegos blandos y de psicomotricidad y mucho más.
Address: Gran Via de les Corts Catalanes, 754, 08013 Barcelona
Phone: +34 936 81 39 06
Online: aventuraparkgranvia.com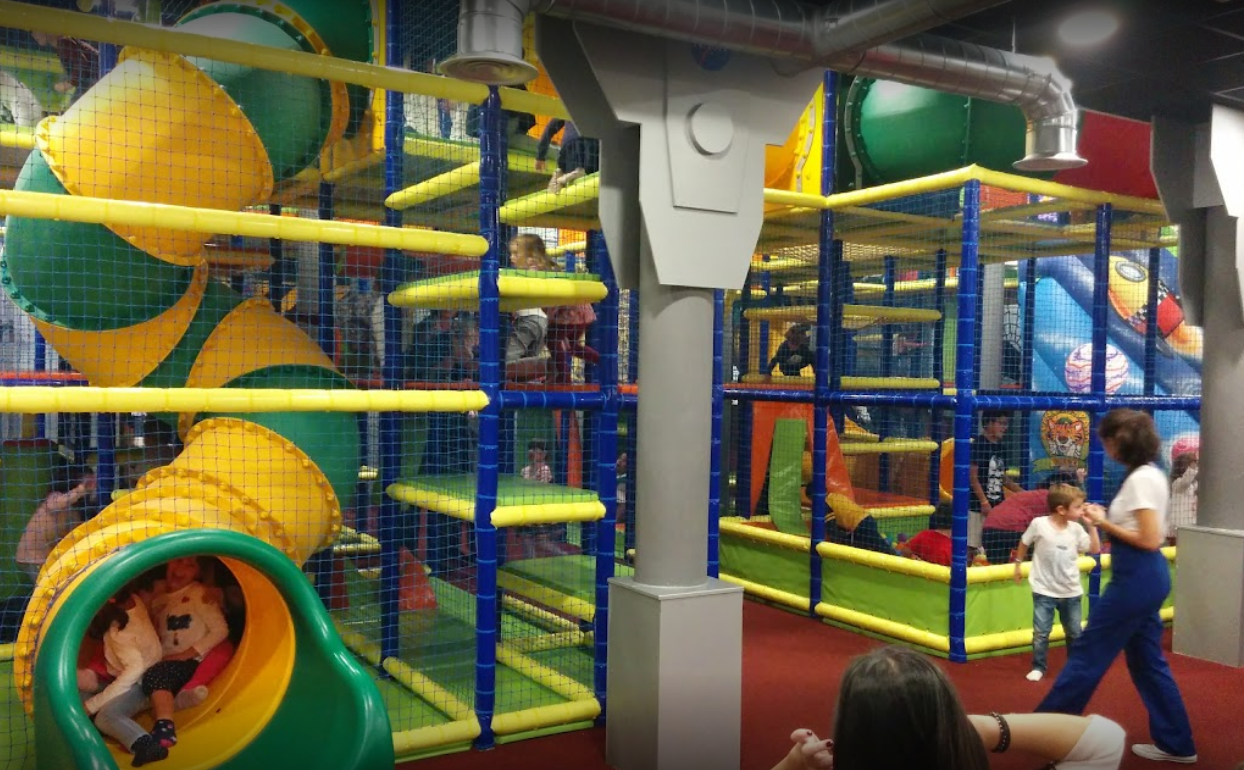 05, Happy Play XL
Somos Happy Play XL, un megaparque infantil ubicado en Alcalá de Henares en Madrid. Podemos decir que también somos uno de los centros de ocio infantil y familiar más grandes de la Comunidad de Madrid.
Puedes celebrar con nosotros el cumpleaños de tus hijos, bautizos, talleres, campamentos infantiles, catering, comuniones y mucho más.
Address: POL. IND. LA GARENA), 1, C. Leonardo Da Vinci, 1, 28806 Alcalá de Henares, Madrid
Phone: +34 663 23 49 42
Online: happyplay.info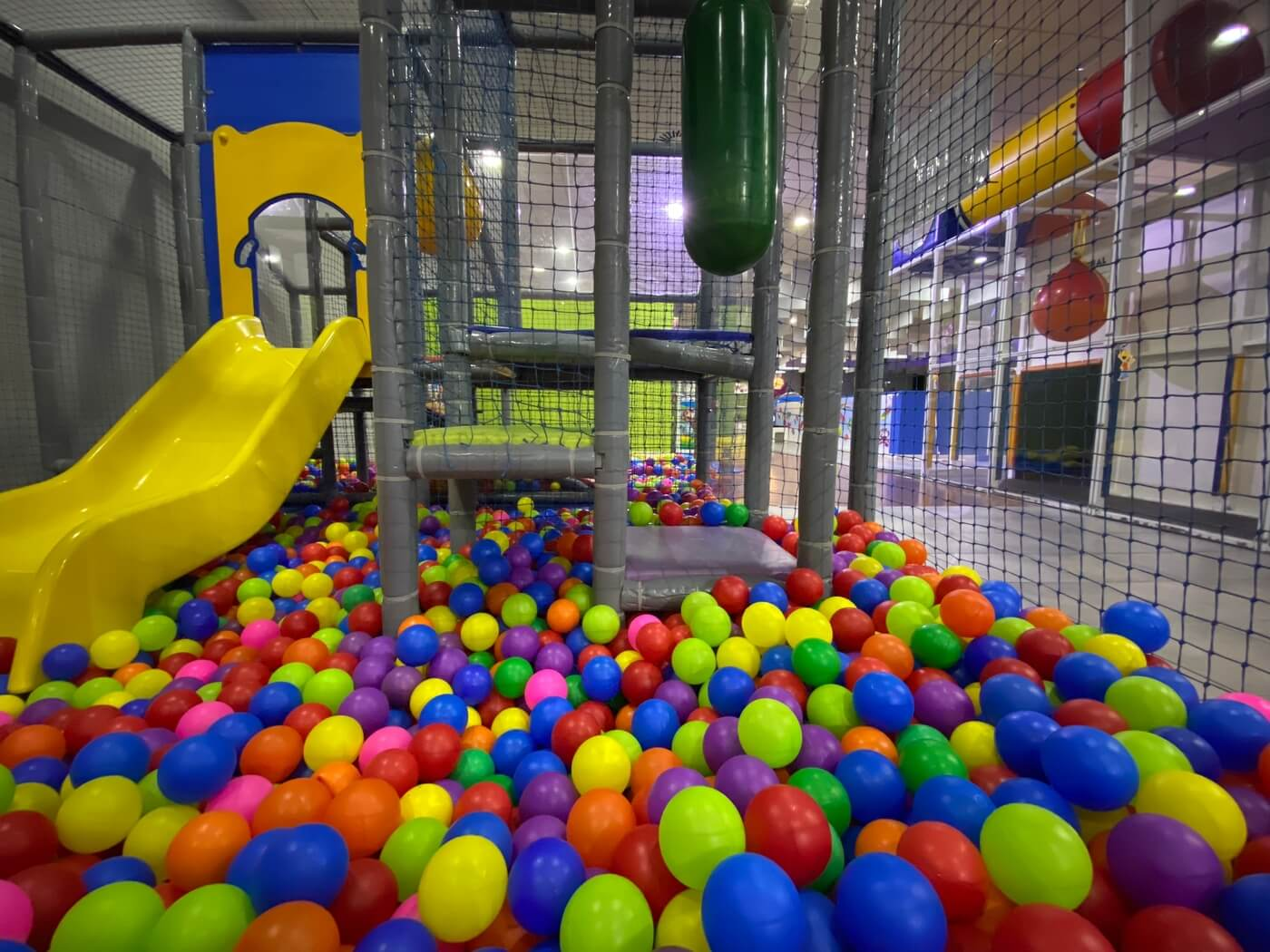 06, Marina Park Alhaurin de la torre
Address: Polígono Industrial de, P.º de la Hispanidad, 30, 29130 Alhaurín de la Torre, Málaga
Phone: +34 633 51 49 26
Online: deirrigadordental.es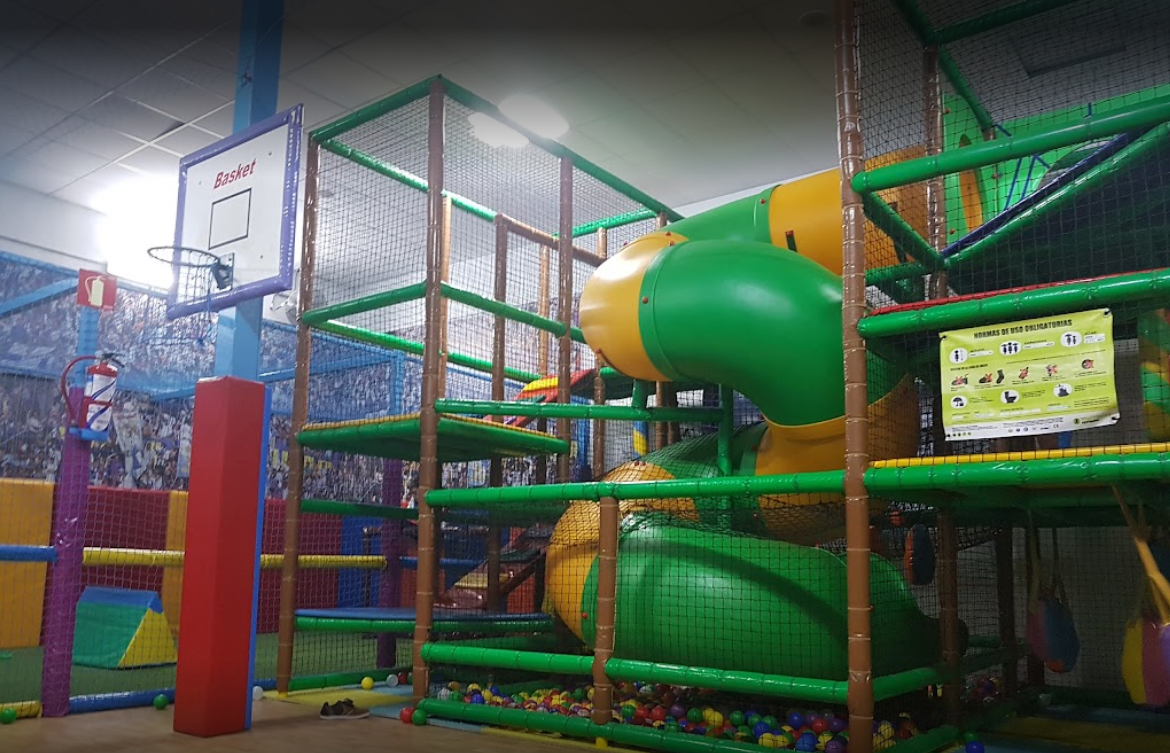 07, Dinopeppino
En DINOPEPPINO, creemos que si tú así lo deseas, todos los días pueden ser especiales. Por eso, también puedes venir a jugar cualquier tarde al salir del cole, los fines de semana o incluso los festivos nacionales, y convertirlos en momentos únicos acompañado de tus amigos o haciendo amigos nuevos aquí. Pásalo en grande al ritmo de vuestra música favorita "chapoteando" dentro de nuestras dos piscinas de bolas, saltando en las camas elásticas, divirtiéndote en el gran castillo hinchable o gritando ¡gooooool! Mientras jugáis un partido de fútbol.
Address: C. de los Mártires de Alcalá, 4, 28015 Madrid
Phone: +34 915 59 22 04
Online: dinopeppino.com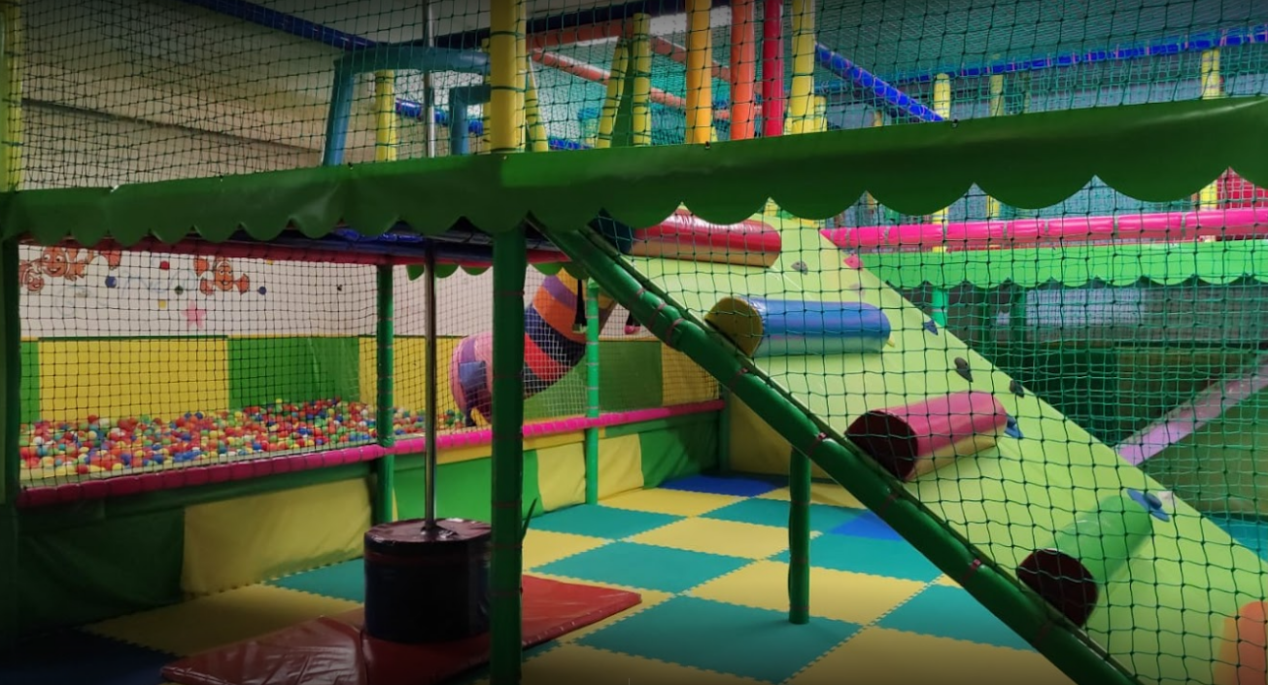 08, Funny and Fanny
Fiestas de cumpleaños infantiles con SERVICIO COMPLETO: 1 Fiesta por turno / 250m2 - Juego de 2 pisos de parque de bolas: toboganes, piscina de bolas, cama elástica, tirolina, columpio, obstáculos, etc. y Baby playground de 40m2 juego menores de 3 años con balancines, gimnasio y piscina.
Address: Camino al Molino s/n Polígono P29, +34658753059, P-29, 28400 Collado Villalba
Phone: +34 658 75 30 59
Online: funnyandfanny.com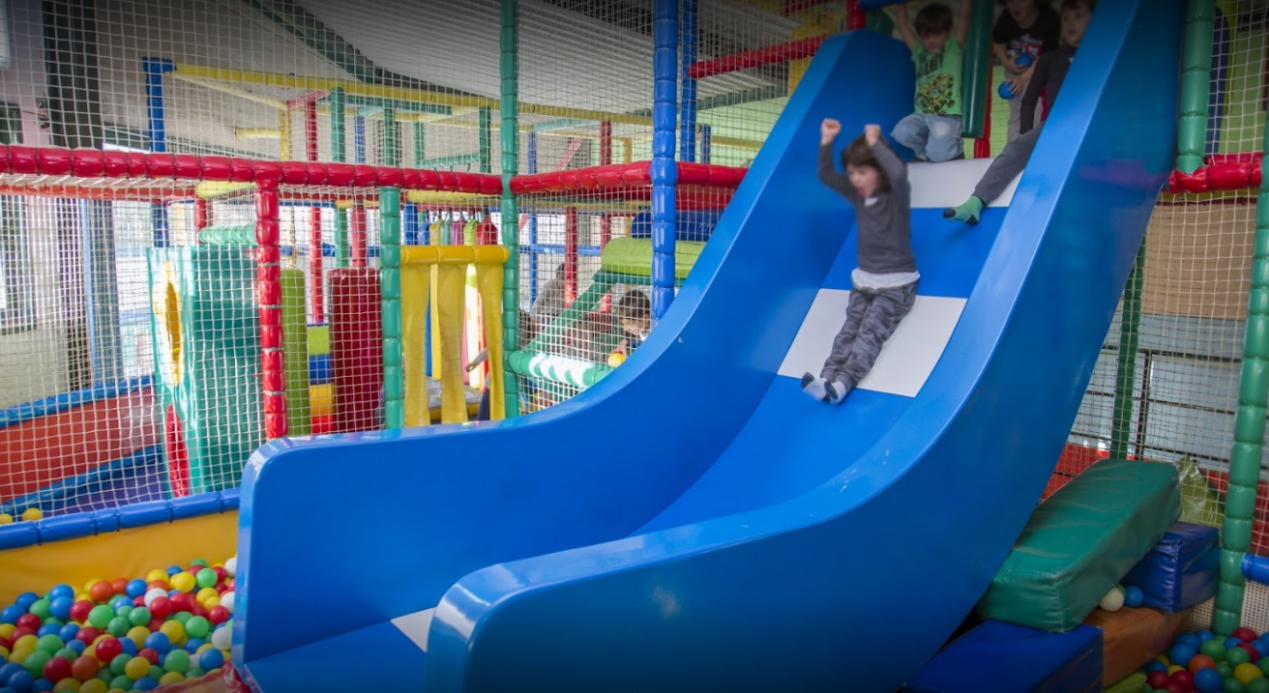 09, Kangaroo's Playground
Tobogán gigante y tirabuzón, Puente de colgante, Cama elástica, Piscina de bolas. Festeja el cumpleaños de tus peques con nosotros, lo pasarán genial. Además podrás contratar, a parte, animación y pintacaras. Incluye merienda y tarta. Y mientras los niños juegan los padres podrán disfrutar en nuestra cafetería.
Address: C. de Eugenio Salazar, 45, 28002 Madrid
Phone: +34 915 10 10 42
Online: parqueinfantilkangaroos.com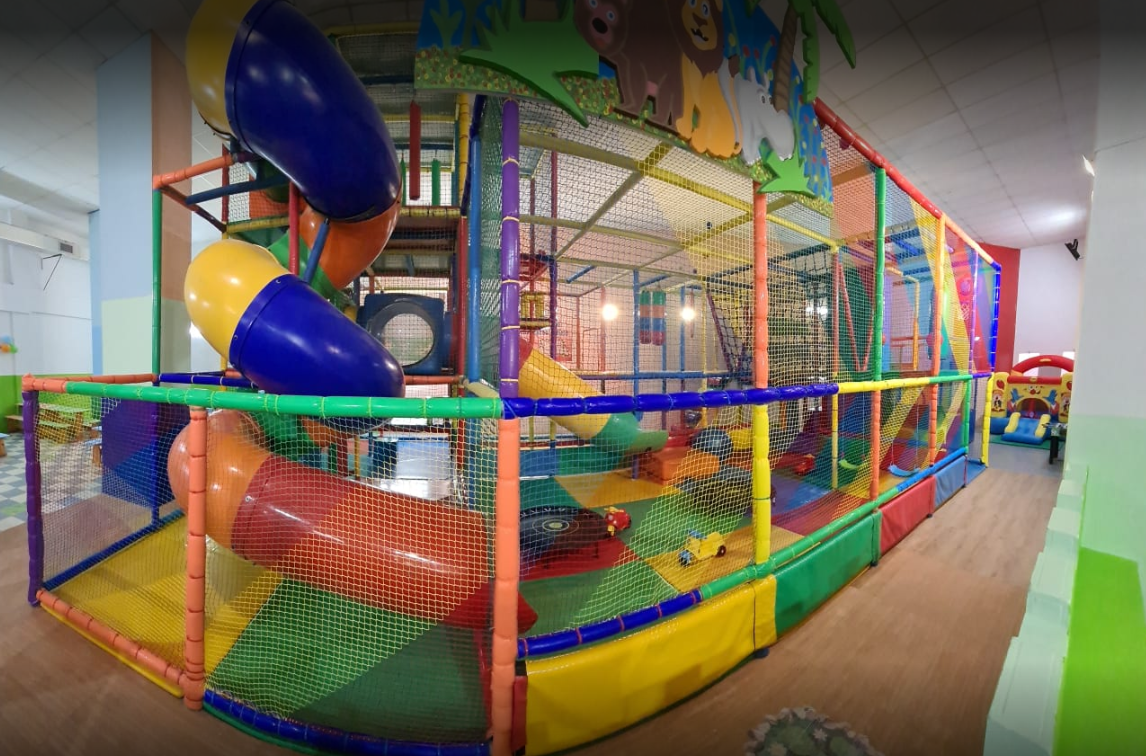 10, Piruletas - Parque Infantil de Ocio
Entretenimiento para todos, grandes y pequeños.
Address: C. de las Beatas, 6, 28600 Navalcarnero, Madrid
Phone: +34 692 16 98 75
Online: piruletas-party-navalcarnero.webnode.es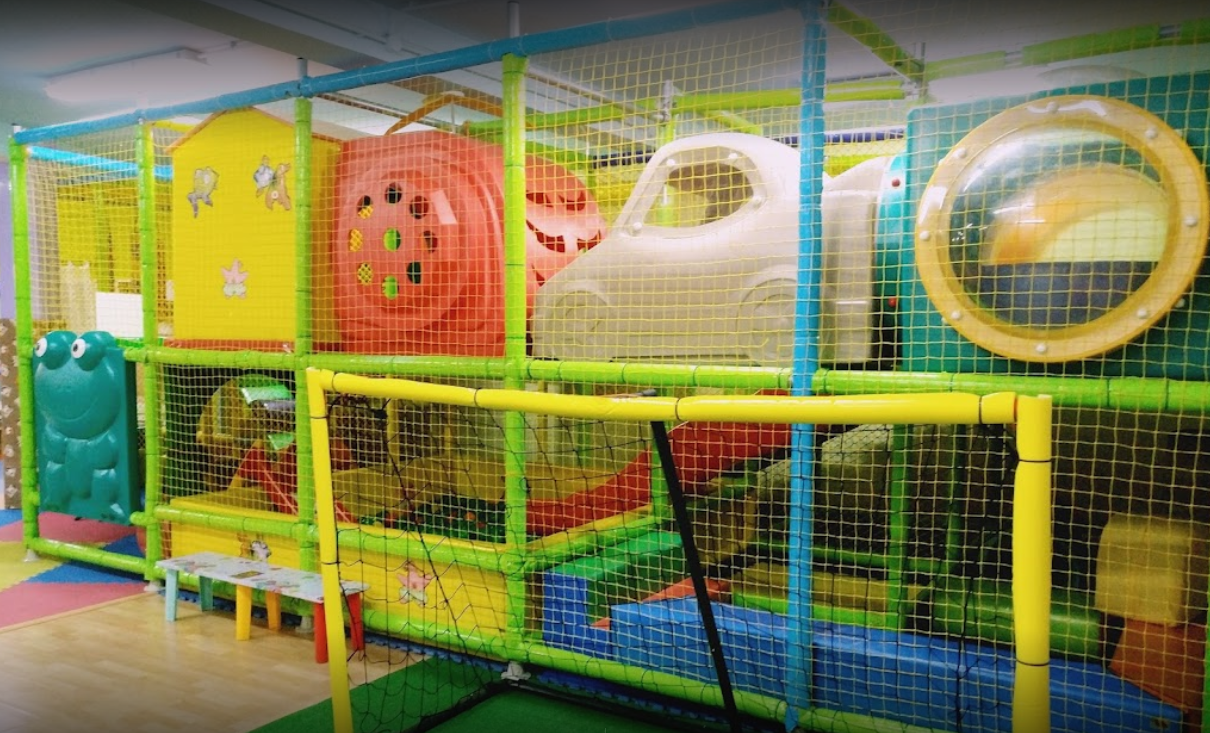 Comments

Rakesh Patel Says:
Indoor Soft play setup for 3 to 10 year age group..plz reply with design and setup cost.

Angel Playground Equipment CO.,LTD Says:
Hope this message find you well, we are pleasure to make proposal for your kids play area, please check our reply to your email. Thanks!

Siri Says:
Hi would like to know the logistics to setup a playarea and party hall for kids

Angel Playground Equipment CO.,LTD Says:
Already sent, Please check. Looking forward to your reply.

Alicia Says:
May I have a catalogue with pricing? Thank you

Angel Playground Equipment CO.,LTD Says:
Got your message, Thanks! Please check your email for process of start indoor playground, Looking forward your reply with layout information.

Rakesh Says:
We are keen to open one of indoorplay park in our town in new zealand. Pls send us information to get ideas

Angel Playground Equipment CO.,LTD Says:
Nice day! All price online are real, If anyone you like just let me know, we are pleasure to share you details, Process please check your email.

Shukria Says:
Hi I would like to open indoor playground in Toronto Canada . Do u guys access to Canada . I really like it the Rush fun park . I would like to talk about how much it cost and what is the progress

Angel Playground Equipment CO.,LTD Says:
Nice day! Please check your email for catalog, please follow the process and provide floor plan, We will make a good design for you.
Leave a Reply
Your Phone & Email address will not be published. Required fields are mareded*