Top 10 Indoor playground in New York
Views: 605 Update date: Nov 02,2022
01,Jungle Adventure NYC
Address:149-13 14th Ave, Whitestone, NY 11357
02,Kanga's Indoor Playcenter and Cafe, Long Island City
Address:32-15 37th Ave, Queens, NY 11101
03,Playlab Kids Indoor Playground
Address:135-17 Northern Blvd, Queens, NY 11354
04,Fairytale Island
Address:7110 3rd Ave, Brooklyn, NY 11209
05,Kids Fun House
Address: 6273 Fresh Pond Rd, Ridgewood, NY 11385
06,Dream City
Address:108-48 Queens Blvd, Queens, NY 11375
07,Kidz Fun Palace
Address: 35-38 Junction Blvd, Queens, NY 11368
08,Fun Galaxy
Address: 84-56 Grand Ave, Flushing, NY 11373
09,Star Castle Indoor playground for kids
Address:132-25 14th Ave, Queens, NY 11356
10,Bounce N Play
Address:20-21 Steinway St, Astoria, NY 11105
01,Jungle Adventure NYC
Jungle Adventure Indoor Playground is an amazing place to have an awesome birthday party that will be unforgettable for everyone. All parties are 2 hours including 1.5 hours Play Session, and 30 minutes celebration time. Let us organize your child's party so you can sit back and enjoy the day. We will provide the BEST SERVICE for you! Jungle Adventure is the fun and exciting place for kid's parties and play!
Address:149-13 14th Ave, Whitestone, NY 11357
Phone: (917) 622-1279
Online:https://www.jungleadventurenyc.com/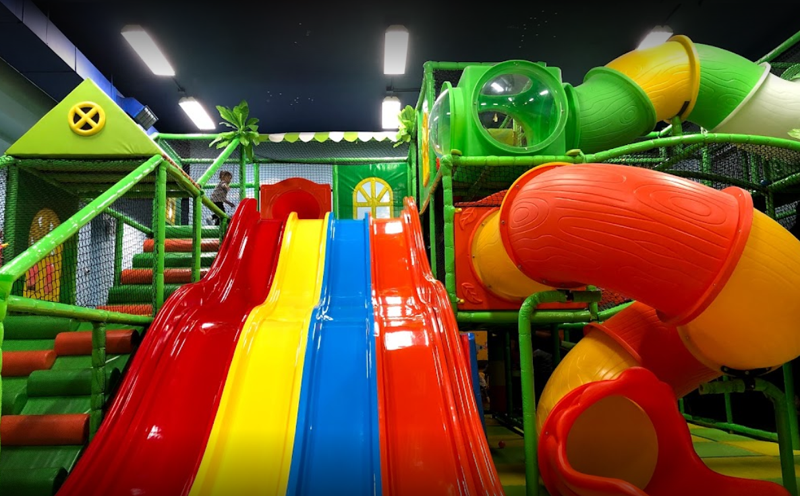 02,Kanga's Indoor Playcenter and Cafe, Long Island City
Kanga's is all about kids! America's newest and most exciting venue for kids parties and play is leaping into a city near you! Best enjoyed for children 1-12 years, kids will be entertained for hours while parents watch on from the café. Once admission is paid (children under 1 enter free), you can relax with a coffee and a bite to eat while children run, climb, jump and slide their way through our incredible play space. Or you may prefer to join in the fun! Parents are encouraged to play and interact with their children throughout our playcenter. Kids will love our birthday parties. We are the ultimate kids party venue, with options to suit a range of budgets and age groups. And the best part is, we clean up afterwards! Kanga's indoor playcenters feature original and exciting play for children in an indoor, safe and clean environment.
Address:32-15 37th Ave, Queens, NY 11101
Phone:(718) 606-2216
Online:http://longislandcity.kangasplaycenter.com/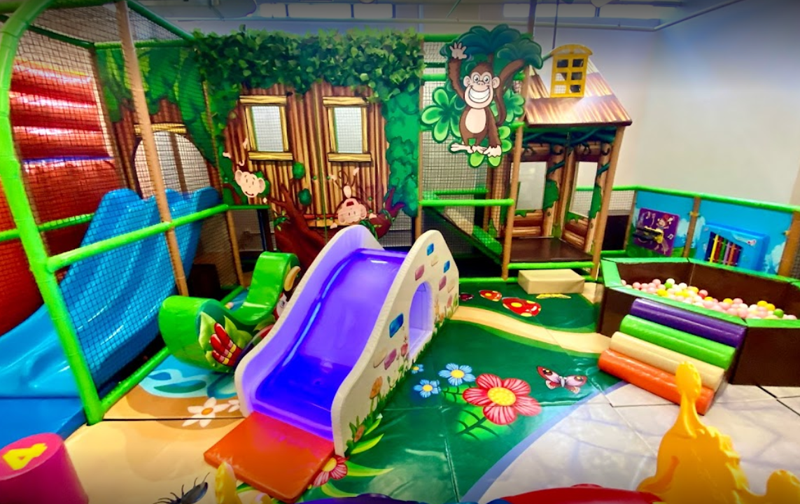 03,Playlab Kids Indoor Playground
Playlab Kids is an indoor playground and birthday party venue for children up to 6 years old in Flushing, NY. All-inclusive themed party packages are available (scroll down to see package details). Please call ahead or use the Contact Us button below to make a party booking.
Address:135-17 Northern Blvd, Queens, NY 11354
Phone: (718) 353-3536
Online:https://www.playlabkids.com/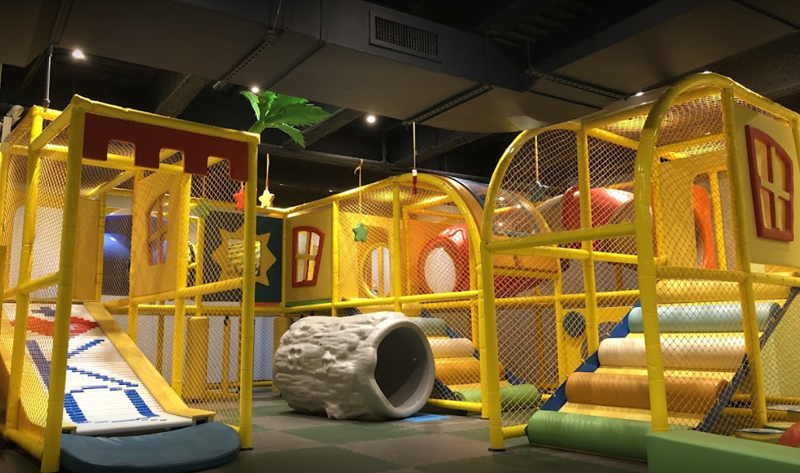 04,Fairytale Island
The indoor playground and cafe, the epic play zone in Bay Ridge, Brooklyn. The playspace features a faux sandbox, giant ball pit, two-level Fairytale Island train, swings, slides, trampoline, climbing wall, kids shopping center, and lots of toys (little tikes cozy coupes, bouncy ride-on animals and balls, rocking horse, mega blocks and much more).
Address:7110 3rd Ave, Brooklyn, NY 11209
Phone:(718) 395-0835
Online:https://www.fairytaleisland.info/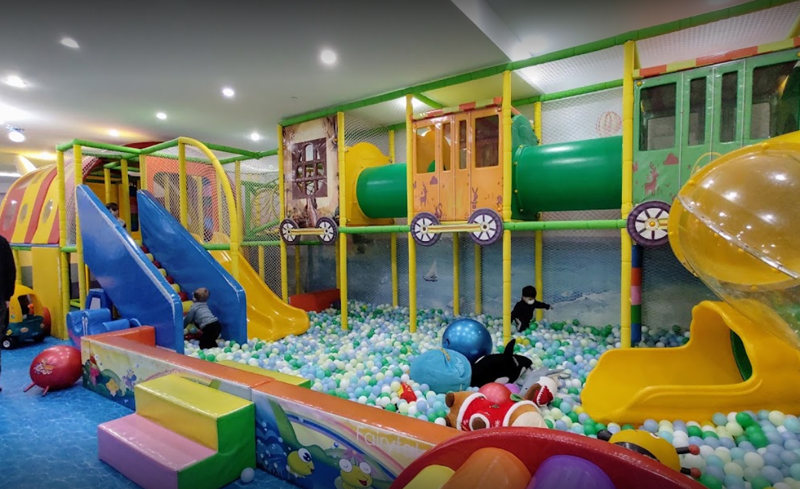 05,Kids Fun House
Address: 6273 Fresh Pond Rd, Ridgewood, NY 11385
Phone: (718) 418-5437
Online:https://www.kidsfunhouse.com/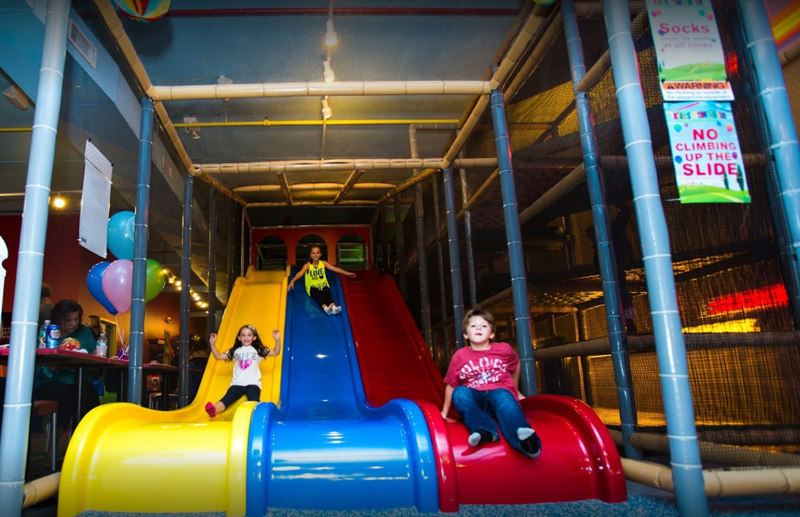 06,Dream City
Dream City is a children's play and learn center located in the heart of Forest Hills, NY. It is a place where play and learning go hand in hand. Our entire 6,200 sq ft space has been thoughtfully designed for young children six years old and under.
Address:108-48 Queens Blvd, Queens, NY 11375
Phone: (718) 880-2352
Online:https://www.dreamcityfohi.com/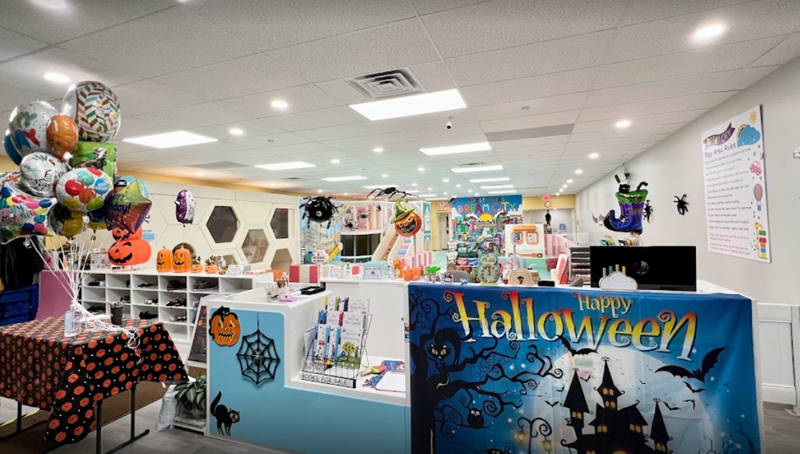 07,Kidz Fun Palace
We have over 4,000 square feet filled with fun activities for your young children:
Our popular Ball Pit has over 20,000 brightly colored balls that everyone wants to jump into or slide into!
Our Merry-Go-Round is perfect for the little ones, who never get tired of just slowly going around!
Our Toddler Section has everything proportionately smaller for the little ones to develop their motor and cognitive skills.
Address: 35-38 Junction Blvd, Queens, NY 11368
Phone: (718) 255-1074
Online:https://kidzfunpalace.com/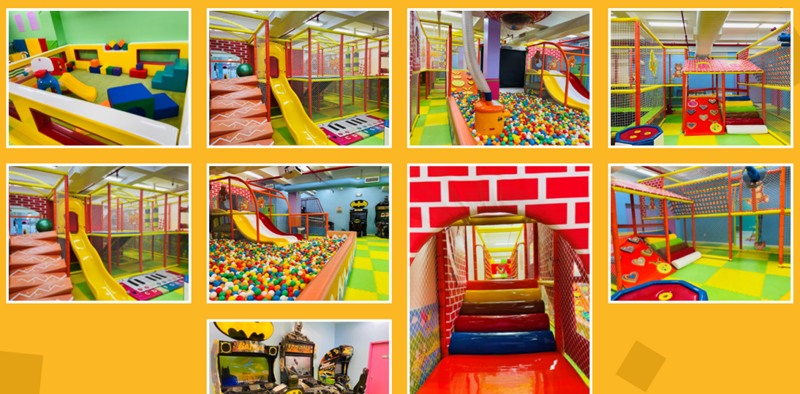 08,Fun Galaxy
Address: 84-56 Grand Ave, Flushing, NY 11373
Phone: (347) 400-7968
Online:https://fun-galaxy-inc.business.site/?utm_source=gmb&utm_medium=referral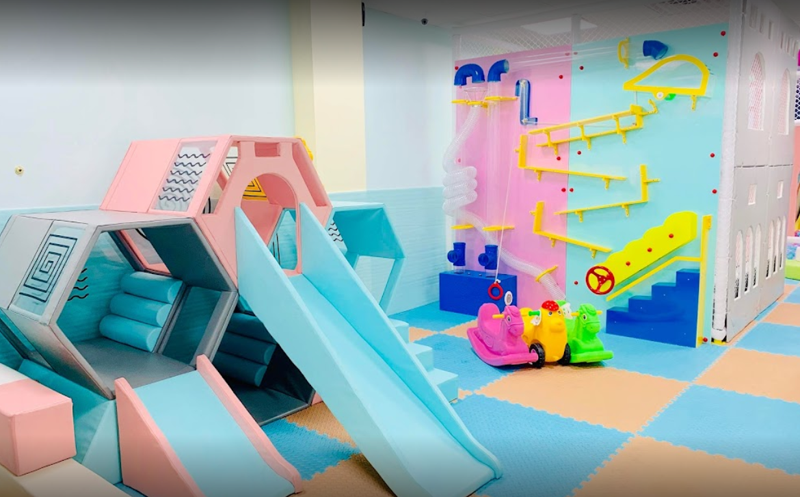 09,Star Castle Indoor playground for kids
QStar castle is all about kids! Your little princess and prince will be playing under your supervision in a safe and clean environment. We have 10,000 square feet filled with fun activities for kids. The playground suitable for kids age between 1 to 15 years old. The kids can play any day in our fully air conditioned and heated indoor playground.
Address:132-25 14th Ave, Queens, NY 11356
Phone:(347) 506-0888
Online:http://www.starcastleplayground.com/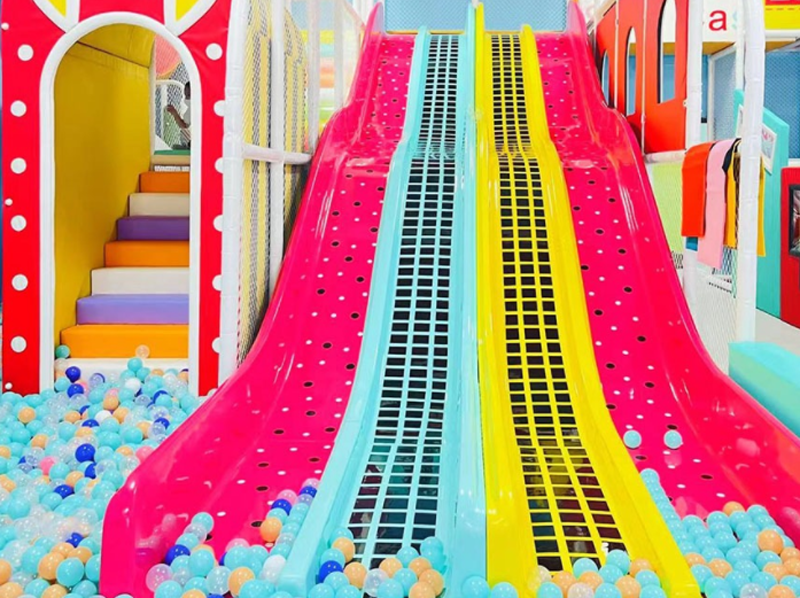 10,Bounce N Play
Bounce 'N Play is a premier destination for your kid's private birthday parties. Our specialty is having a clean, safe, climate-controlled place that you can enjoy. Our larger than life inflatables, gym, and other play areas bring a unique and exciting way to celebrate your kid's special day! You can count on the staff to be friendly and helpful and have a hassle-free party. Our parties are 100% private, both in the play area and the party room so you can relax and enjoy the smiles on your kid's face.
Address:20-21 Steinway St, Astoria, NY 11105
Phone:(718) 777-7529
Online:https://bouncenplayny.com/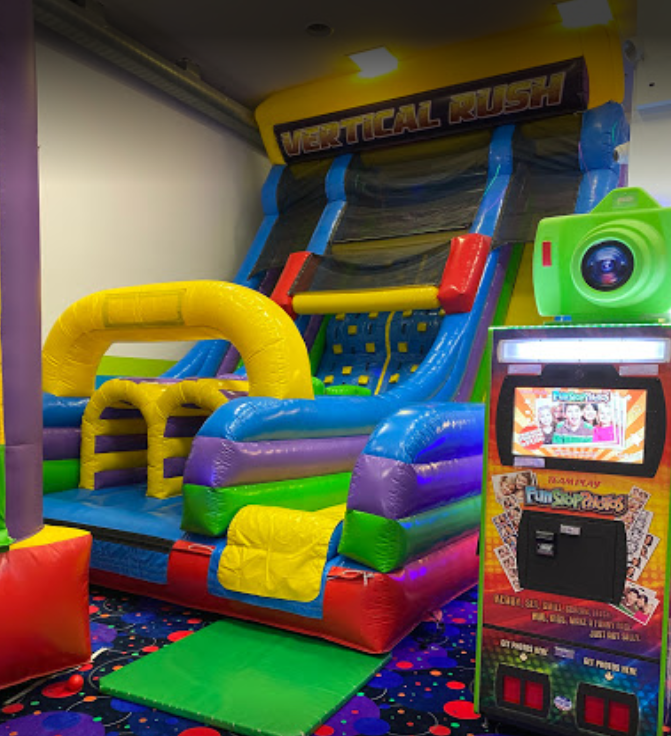 Comments

Keshini Says:
Catalog and pricing please

Angel Playground Equipment CO.,LTD Says:
Hi Keshini: Thanks for your message, Please check our reply to your email. Please also share us more details of your inquiry

Andrea Lowe Says:
Id love a copy of pricing ,sizing,and contact info ..thank you so much

Angel Playground Equipment CO.,LTD Says:
Hi Andrea: Please check our reply to your email about the process and catalog etc...

Kasia Says:
I'd like to see your catalogue please. I'm in the process of researching different products.

Angel Playground Equipment CO.,LTD Says:
Dear Kasia: Nice day! Please share me more information of your inquire, please check process in your email.

Geraldine Morales Says:
Hi, please send catalogue

Angel Playground Equipment CO.,LTD Says:
Already sent, please check, Wish get your reply soon.

Cassie Brooke Says:
I have a few questions if you would please email me. Thank you!

Angel Playground Equipment CO.,LTD Says:
Thanks, Please feel free to let me know you questions, we are pleausre to give you answer.
Leave a Reply
Your Phone & Email address will not be published. Required fields are mareded*