Top 10 Indoor playground in Denmark
Views: 1704 Update date: Sep 25,2023
Top 10 (10 best) Indoor playground in Denmark
01, The indoor playground in Blegdamsremisen
Address: Blegdamsvej 132a, 2100 København
02, Play City
Address: Grønningen, 6857 Blåvand
Address: Asger Jorns Allé 4, 2300 København
04, Funplays Ballerup
Address: Telegrafvej 2, 2750 Ballerup
05, Dinos Legeland Ishøj
Address: Industribuen 7C, 2635 Ishøj
06, Monky Tonky Land
Address: Hagesvej 5, 4970 Rødby
07, Funtasia Legeland
Address: Rødovre Centrum 1C, 1. 256, 2610 Rødovre
08, Dinoland
Address: Nørrebrogade 121, 7000 Fredericia
09, Holbæk Legeland
Address: Rebslagervej 5, 4300 Holbæk
10, FunHouse Frederikshavn
Address: Apholmenvej 39, 9900 Frederikshavn
01, The indoor playground in Blegdamsremisen
Address: Blegdamsvej 132a, 2100 København
Phone: +45 35 26 46 66
Online: legeplads.kk.dk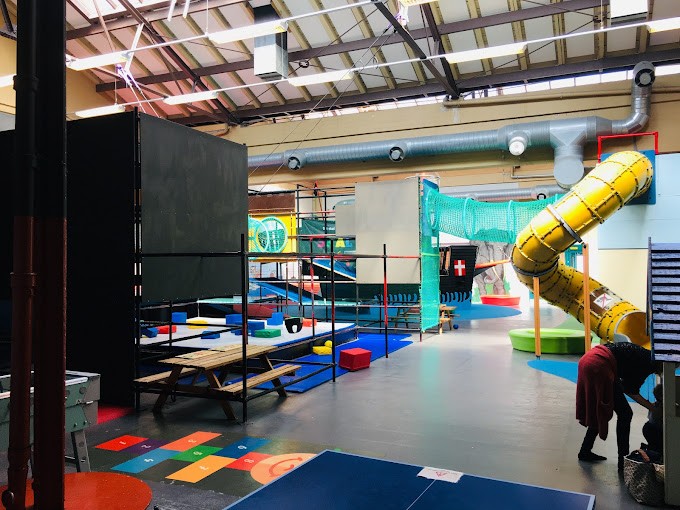 02, Play City
Ein wahres Paradies für Kinder und Junggebliebene!
Treten Sie ein in unser tolles Spieleland Play City, in dem Ihrer Phantasie einzig und allein am Ende des Tages, nach vielen Stunden Spaß, von Ihrer Müdigkeit Grenzen gesetzt werden. Während Ihres gesamten Aufenthalts haben unsere Gäste uneingeschränkten Zugang zum Spieleland und hier bieten wir viele Aktivitäten und coole Dinge, um Ihre Kinder stundenlang zu unterhalten. Wir freuen uns darauf zu sehen, welche lustigen Spiele Sie erfinden, wenn Sie das Indoor-Spieleland besuchen.
Als Übernachtungsgast bei uns haben Sie unbegrenzten, kostenlosen Zugang zum Spieleland, sodass Sie diese vielfältige Anlage jeden Tag Ihres Urlaubs genießen können - so viel Sie wollen!
Address: Grønningen, 6857 Blåvand
Phone: +45 24 83 73 85
Online: https://www.hvidbjergstrand.de/erlebnisse/spielland/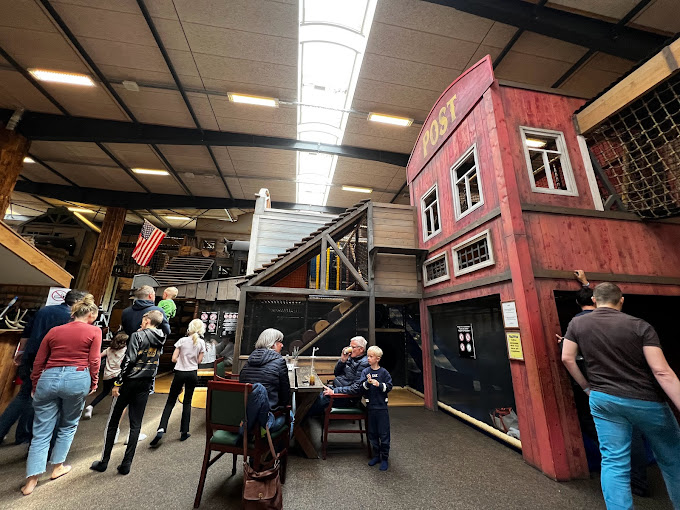 03, Dinos Legeland Ørestad
Address: Asger Jorns Allé 4, 2300 København
Phone: +45 70 20 70 76
Online: dinoslegeland.dk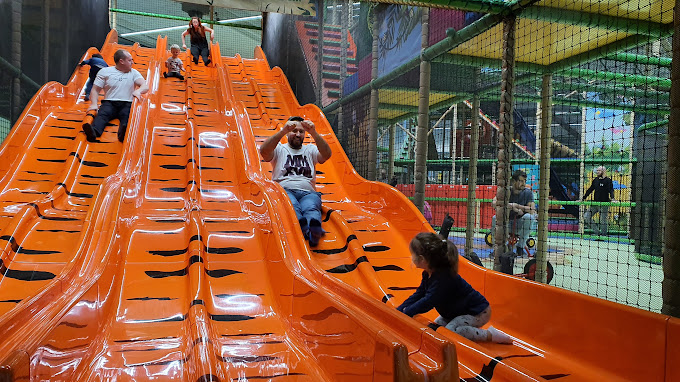 04, Funplays Ballerup
Velkommen til Funplays Ballerup!
Funplays, tidligere Børnenes Eventyrfabrik, er et aktivitetscenter for alle aldre. Hos os kan hele familien have det sjovt hele dagen!
Address: Telegrafvej 2, 2750 Ballerup
Phone: +45 44 68 22 96
Online: funplays.com/da/ballerup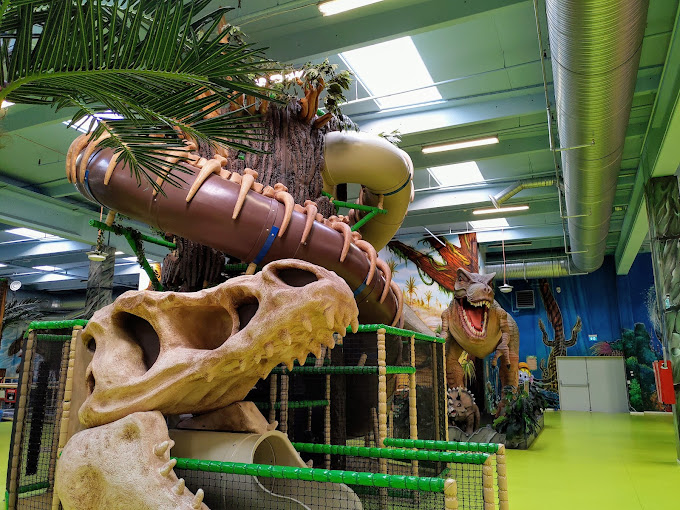 05, Dinos Legeland Ishøj
Address: Industribuen 7C, 2635 Ishøj
Phone: +45 70 20 70 76
Online: dinoslegeland.dk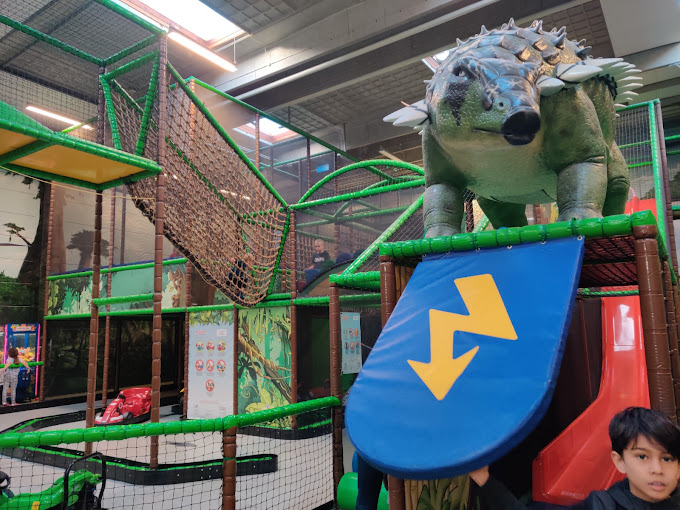 06, Monky Tonky Land
Oplev det sjoveste indendørs legeland i Lalandia i Rødby, og gi' den fuld gas i Monky Tonky Land, hvor familiens yngste vil elske at brænde krudt af i fantastiske omgivelser. Ta' på eventyr i klatrejunglen og meget andet for børn i alderen 0-12 år.
Address: Hagesvej 5, 4970 Rødby
Phone: +45 54 61 05 79
Online:https://www.lalandia.dk/da-dk/r%C3%B8dby/g%C3%A5-p%C3%A5-opdagelse/monky-tonky-land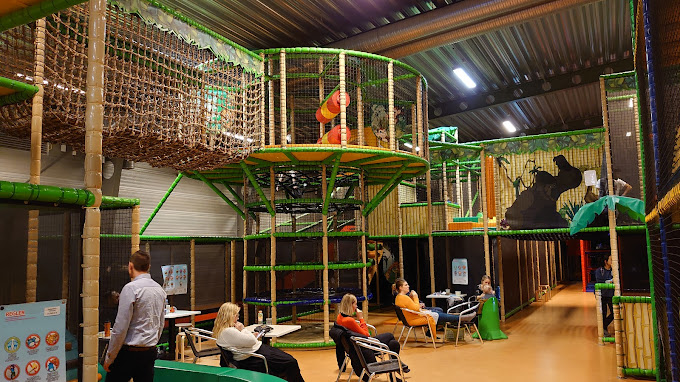 07, Funtasia Legeland
Funtasia er fyldt med trampoliner, rutsjebaner, boldbassiner og klatrestativer. Til de boldglade er der fodbold og basketball, og hvis der er kræfter tilbage kan de bruges på cykelbanen.
Address: Rødovre Centrum 1C, 1. 256, 2610 Rødovre
Phone: +45 36 70 20 30
Online: funtasialegeland.dk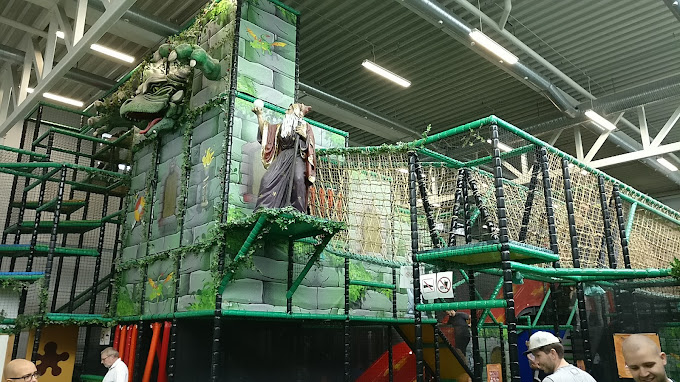 08, Dinoland
Pak madkurven og tag på Danmarks bedste indendørs familieudflugt!
I DinoLand har vi altid haft fokus på at skabe en unik hyggestemning, specielt i de mange siddeområder, vil du opleve at DinoLand skiller sig ud. Det bliver aldrig kedeligt i Dinoland. Udover den store dinosaurus udstilling, har vi også en af Nordens støreste indendørs legepladser.
Address: Nørrebrogade 121, 7000 Fredericia
Phone: +45 75 92 20 10
Online: dinoland.dk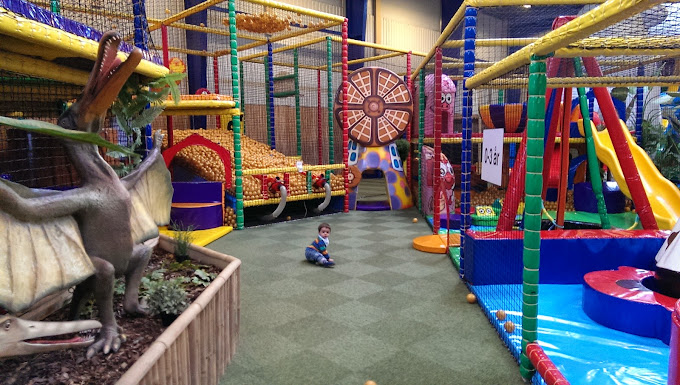 09, Holbæk Legeland
Kære gæster velkommen til Holbæk Legeland. Vi har åbent og byder indenfor med masser af sjov, leg og børnelatter.
Address: Rebslagervej 5, 4300 Holbæk
Phone: +45 32 16 86 86
Online: xn--holbklegeland-6fb.dk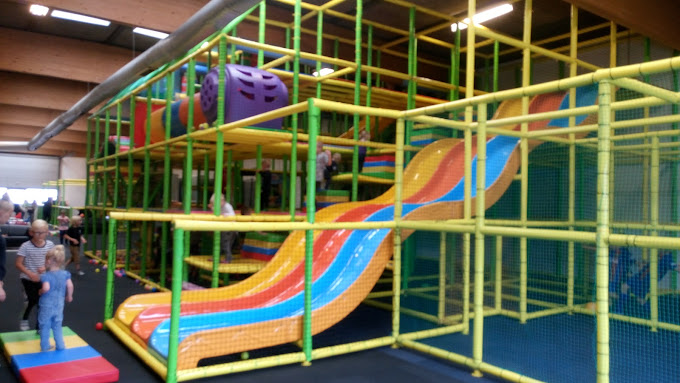 10, FunHouse Frederikshavn
1500 m2 sprængfyldt med action!
Glæd jer til at besøge FunHouse Frederikshavn. Legelandet er indrettet med spænding og action for børn i alle aldre – også børn over 18 år !
Alle legefaciliteter, spil og ikke gevinstgivende maskiner kan benyttes gratis, når entreen er betalt.
Obs: vi sælger ikke mad, men kun drikkevare og slik mm. Så medbring gerne selv mad og drikke :-).
Address: Apholmenvej 39, 9900 Frederikshavn
Phone: +45 98 42 93 55
Online: funhouse-frederikshavn.dk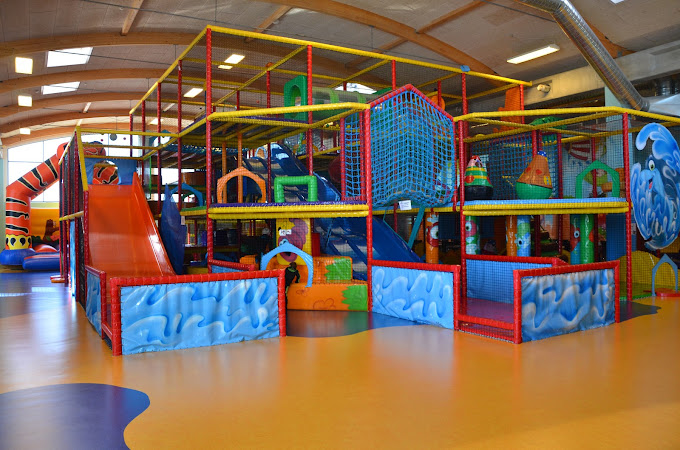 Comments

Rakesh Patel Says:
Indoor Soft play setup for 3 to 10 year age group..plz reply with design and setup cost.

Angel Playground Equipment CO.,LTD Says:
Hope this message find you well, we are pleasure to make proposal for your kids play area, please check our reply to your email. Thanks!

Siri Says:
Hi would like to know the logistics to setup a playarea and party hall for kids

Angel Playground Equipment CO.,LTD Says:
Already sent, Please check. Looking forward to your reply.

Alicia Says:
May I have a catalogue with pricing? Thank you

Angel Playground Equipment CO.,LTD Says:
Got your message, Thanks! Please check your email for process of start indoor playground, Looking forward your reply with layout information.

Rakesh Says:
We are keen to open one of indoorplay park in our town in new zealand. Pls send us information to get ideas

Angel Playground Equipment CO.,LTD Says:
Nice day! All price online are real, If anyone you like just let me know, we are pleasure to share you details, Process please check your email.

Shukria Says:
Hi I would like to open indoor playground in Toronto Canada . Do u guys access to Canada . I really like it the Rush fun park . I would like to talk about how much it cost and what is the progress

Angel Playground Equipment CO.,LTD Says:
Nice day! Please check your email for catalog, please follow the process and provide floor plan, We will make a good design for you.
Leave a Reply
Your Phone & Email address will not be published. Required fields are mareded*