Top 10 Indoor playground in Austria
Views: 631 Update date: Nov 28,2022
01,Family Fun
Address: Breitenleer Str. 77, 1220 Wien, Austria
02,FUN 4 KIDS
Address: Himberger Str. 2, 1100 Wien, Austria
03,Monki Park
Address: Handelskai 94 - 96, 1200 Wien, Austria
04,LolliPark Pasching
Address: Tennispointstraße 1, 4061, Austria
05,Indoorpark Kreativland
Address: Schwarzstraße 7, 5751 Maishofen, Austria
06,kids space
Address: Schillerstraße 163, 3571 Gars am Kamp, Austria
07,Jump Around
Address: Schikanedergasse 1, 1040 Wien, Austria
08,KIDS WORLD by IKUNA
Address: Naturpfad 1, 4723 Natternbach, Austria
09,Happyhopp
Address: Mooswinkl 7, 6134 Vomp, Austria
10,Murmi's Kinderland
Address: Haberberg 1, 6382 Kirchdorf in Tirol, Austria
01,Family Fun
Family Fun provides fun and entertainment, but also promotes physical activity and a social with each other for the whole family.
Family Fun has split into several different areas of recreation. Children from 0-12 years can play, jump, run, climb and try everything your heart desires.
The indoor play area on 3,500 m²,the toddlers area on 1.000m² for children from 0-4 years and the outdoor play area in summer we offer approximately 2000 m² sufficiently varied games options.
Address: Breitenleer Str. 77, 1220 Wien, Austria
Online:https://familyfun.at/english/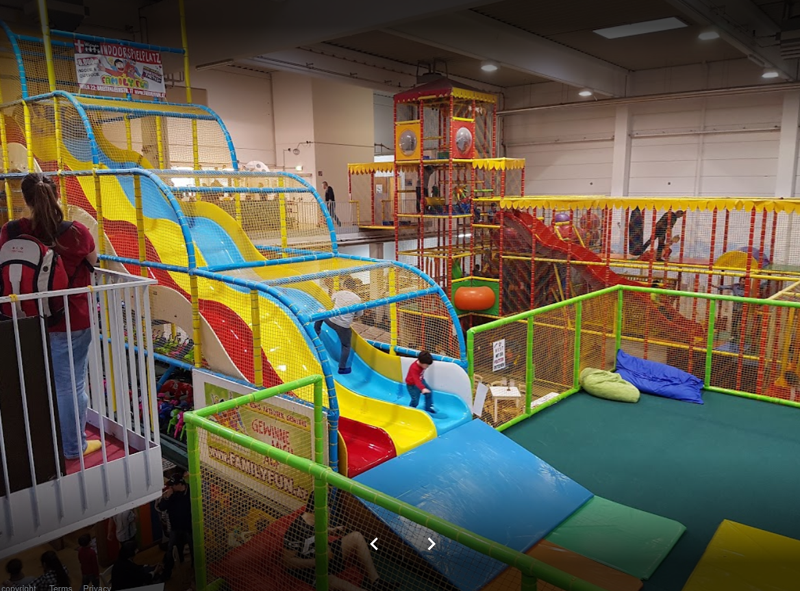 02,FUN 4 KIDS
Wiens lustigster Indoorspielplatz !!!
Bewegung und Fun
Kinder wollen Bewegung und immer etwas Neues erleben.
Aber was tun, damit die Kids ihren Bewegungsdrang ausleben können ? Fun4Kids bietet für Kinder in Wien Spiel & Spaß auf 2.300 m².
Ihr könnt in unserem Indoor Spielplatz Wien durch einen Kletterturm klettern, auf dem Hüpfberg tollen oder in unserem Trampolin springen. Außerdem erwarten euch eine Go-Kart-Bahn, ein Fußballfeld und vieles mehr.
Und wisst ihr was das Beste ist ?
Mamis und Papis dürfen in unserem Hallenspielplatz mitspielen ohne Eintritt zu bezahlen !
Address: Himberger Str. 2, 1100 Wien, Austria
Online:https://fun4kids.at/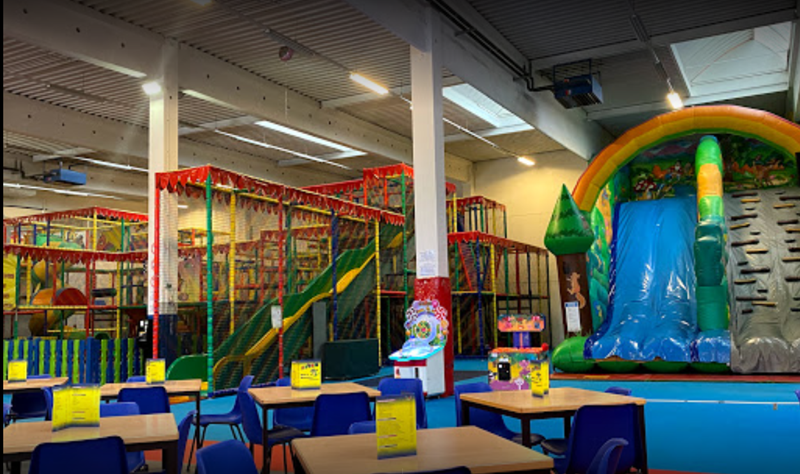 03,Monki Park
"Premium Indoor Family Park von 0-99 Jahre."
Address: Handelskai 94 - 96, 1200 Wien, Austria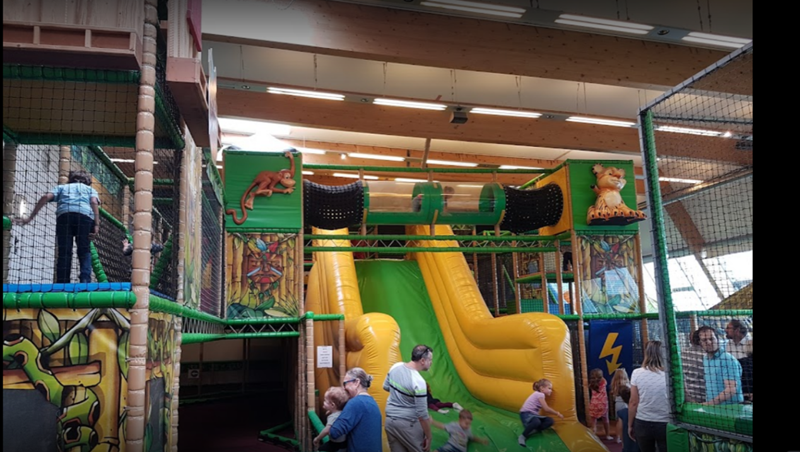 04,LolliPark Pasching
Der Lollipark in Pasching ist Oberösterreichs tollster Indoor-Spielplatz für Kinder von 1 bis 12 Jahren. Auf 2.500 m² kannst du dich austoben und findest jede Menge coole Rutschen, Riesentrampoline, einen Klettervulkan, eine Elektro Kart-Bahn und vieles mehr für jede Menge Spaß und Action!
Alle unsere Spielgeräte entsprechen den höchsten Sicherheitsstandards, sind ISO-zertifiziert und TÜV-geprüft Auch deine Eltern kommen auf ihre Kosten, denn sie dürfen fast alle Spielgeräte gemeinsam mit dir benutzen. Für die Kleinsten gibt es einen separaten Kleinkinderbereich mit Minitrampolinen. Ganz egal, welches Wetter es draußen hat - für Groß und Klein gibt es viel zu entdecken im Lollipark !
Address: Tennispointstraße 1, 4061, Austria
Online:http://www.lollipark.at/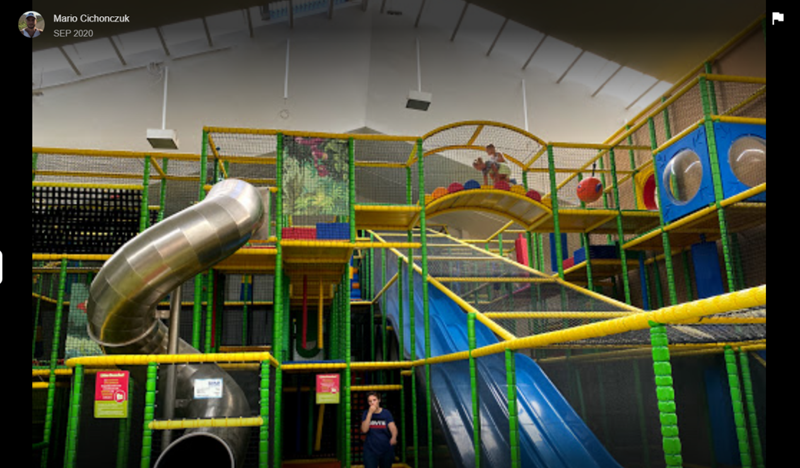 05,Indoorpark Kreativland
"Im 1.200 m² großen Kreativland in Maishofen erwarten euch ein Funpark, eine versteckte Funshooter Arena, jede Menge coole Rutschen, eine Elektro-Kart-Bahn, ein Multifunktionsfeld zum Kicken, Trampoline, eine kleine Boulderwand und ein riesiger Klettervulkan zum Erklimmen. Für die Kleineren unter euch gibt es einen separaten Kleinkindbereich mit Bällebad. Zur Stärkung für zwischendurch bieten wir im Turm-Ladl Getränke, große und kleine Snacks oder Eis an. Diese Erfrischungen können im gemütlichen Lounge-Bereich oder im Sommer auf der Terrasse genossen werden."
Address: Schwarzstraße 7, 5751 Maishofen, Austria
Online:https://www.kreativland.at/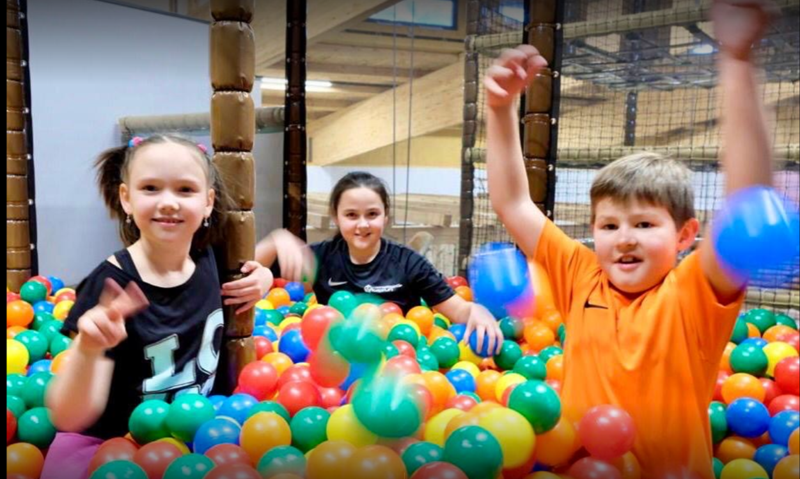 06,kids space
Unser Indoor-Spielplatz erstreckt sich über mehrere Stockwerke. Herzstück ist ein Kletterturm. Um den Kletterturm herum sind zahlreiche Spielestationen angeordnet: eine bunte Hüpfburg, eine Softboulderwand, ein Kleinkinderbereich, eine Shooterarena sowie das einzigartige Edelsteincamp.
Address: Schillerstraße 163, 3571 Gars am Kamp, Austria
Online:https://www.working-space.at/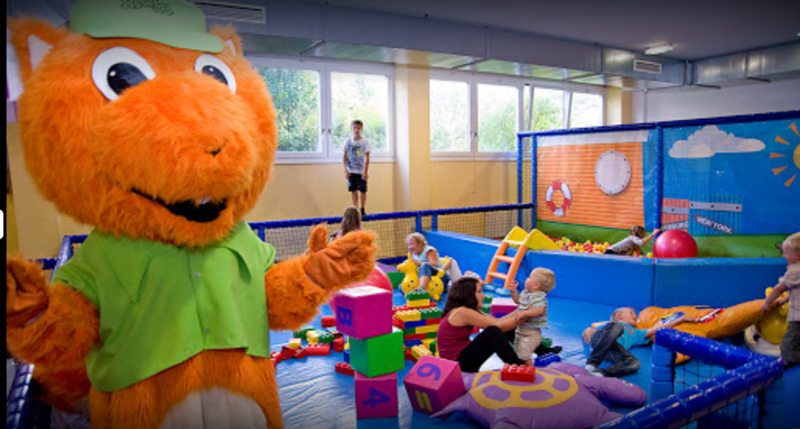 07,Jump Around
"Indoor-Spielplatz Im Jump Around kannst du das ganze Jahr über spielen, herumtollen und deiner Kreativität freien Lauf lassen. Spiel und Spaß mit anderen Kindern auf mehr als 250m2 Kinderzimmer im Herzen der Stadt lassen dich das Wetter draußen vergessen!"
Address: Schikanedergasse 1, 1040 Wien, Austria
Online:https://www.jumparound.at/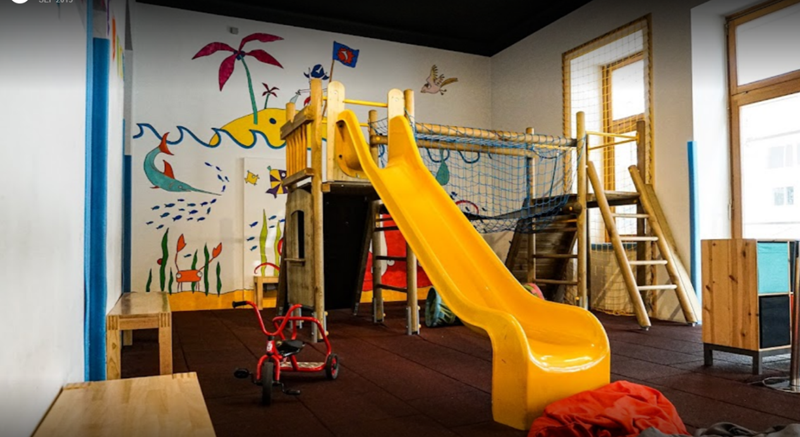 08,KIDS WORLD by IKUNA
"Der Indoor-Park für die ganze Familie. Neben unserem IKUNA Naturerlebnispark gibt es ab sofort die KIDS WORLD by IKUNA – ein 1000 m² großer Indoor-Park. Spiel, Spaß & Action endet im IKUNA somit nicht mehr mit der kalten oder nassen Jahreszeit, sondern beginnt im neuen Indoor-Park. Bereits beim Betreten lassen die atemberaubende Wandbemalung und die lebensechten Dinosaurierskulpturen in eine fantastische Welt eintauchen und sorgen für ein besonders fantasievolles Spielerlebnis."
Address: Naturpfad 1, 4723 Natternbach, Austria
Online:https://ikuna.at/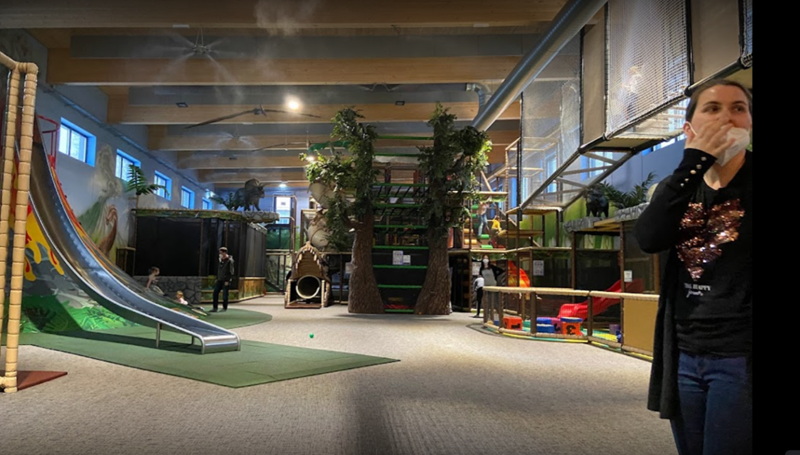 09,Happyhopp
"Tirols Indoor-Spielpark Nr. 1 - Fun & Action bei jedem Wetter!"
Address: Mooswinkl 7, 6134 Vomp, Austria
Online:https://www.happyhopp.at/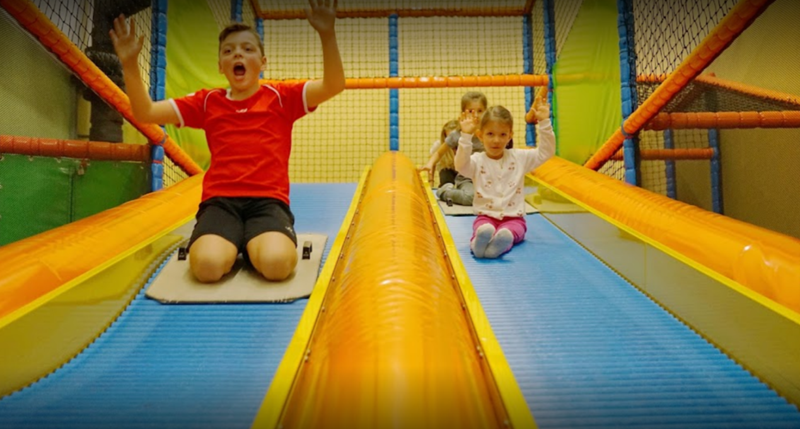 10,Murmi's Kinderland
"Spiel und Spaß, vorwiegend für Kinder von 2-10 Jahren auf dem über 1200 m² großen Indoor Kinderspielplatz. Angesagt ist Klettern, Springen, Laufen und Rutschen auf der großen Spielwiese mit Kindertrampolin, Spinnenturm, 2 Rießenrutschen, Klettervulkan und vielem mehr. Eigener Kleinkindbereich, Geburtstagshöhlen sowie Buffet und Relaxbereich für Erwachsene und Kinder. Viel Spaß!"
Address: Haberberg 1, 6382 Kirchdorf in Tirol, Austria
Online:https://www.indoor-kinderspielplatz.at/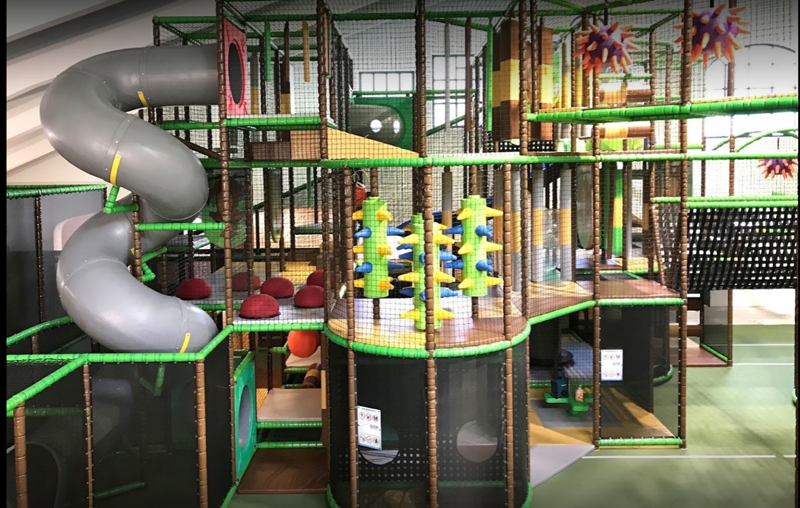 Comments

Ram Says:
Please email the catalog and pricing. Thank you.

Angel Playground Equipment CO.,LTD Says:
Hi Ram: Thanks for your message, Please check our reply to your email

Keshini Says:
Catalog and pricing please

Angel Playground Equipment CO.,LTD Says:
Hi Keshini: Thanks for your message, Please check our reply to your email. Please also share us more details of your inquiry

Andrea Lowe Says:
Id love a copy of pricing ,sizing,and contact info ..thank you so much

Angel Playground Equipment CO.,LTD Says:
Hi Andrea: Please check our reply to your email about the process and catalog etc...

Kasia Says:
I'd like to see your catalogue please. I'm in the process of researching different products.

Angel Playground Equipment CO.,LTD Says:
Dear Kasia: Nice day! Please share me more information of your inquire, please check process in your email.

Geraldine Morales Says:
Hi, please send catalogue

Angel Playground Equipment CO.,LTD Says:
Already sent, please check, Wish get your reply soon.
Leave a Reply
Your Phone & Email address will not be published. Required fields are mareded*