Popular Soft play area in Bradford, England
Views: 126 Update date: May 07,2022
01,Megaplay Bradford
Address: Unit 5 Duncombe Way, Bradford BD8 9SY
02,Funsters Childrens Play ... Bradford
Address:Harry St, Bradford BD4 9PH
03,5 Alive Bradford Adventure Soft Play Centre/Indoor Football
Address:York Street, Bradford BD8 0HR
04,Airobounce Trampoline Park Bradford
Address: The Wardley Centre, 19 Little Horton Ln, Bradford BD5 0AB
05,Geronimo's
Address:Coral Mills, 3, Halifax Rd, Bradford BD6 2DN
06,adventure Island play centre
Address:Adventure Island Play Centre, Coral Mills, Bradford, BD6 2DN
07,Insane Air Bradford
Address:Unit 4, Beckside Works, Beckside Rd, Bradford BD7 2BR
08,Jumparooz Trampoline Park
Address:2, Prospect Mills, Knowles St, Bradford BD4 6HA
01,Megaplay Bradford
Address: Unit 5 Duncombe Way, Bradford BD8 9SY
Phone number: +44 1274 484675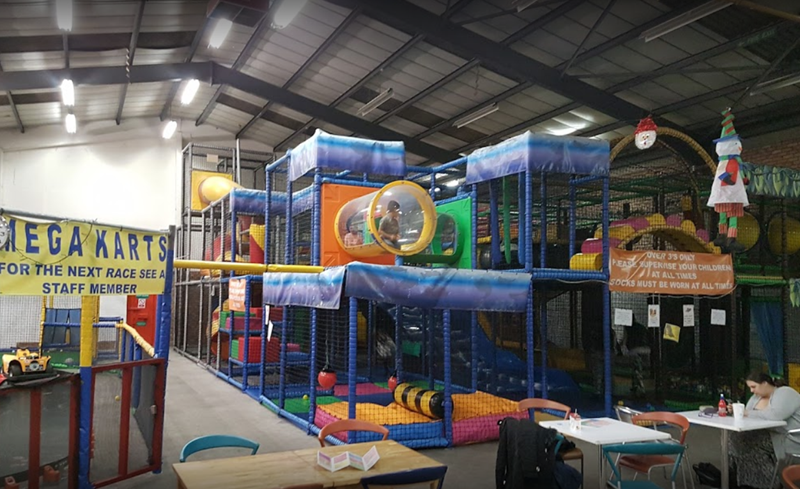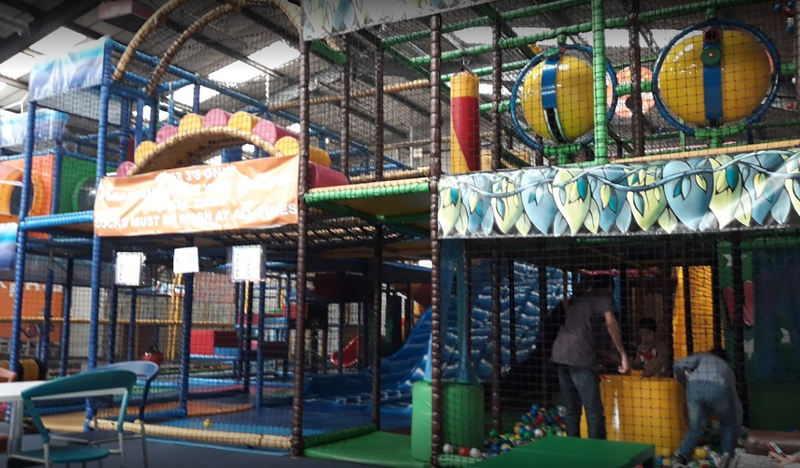 02,Funsters Childrens Play ... Bradford
We established our family-run business in 2005, and have gained many years experience of running an Indoor Soft Play Activity Venue. We provide a good quality service where the customer experience is important, children are important and this is reflected in our service and the great parties we provide.
Address:Harry St, Bradford BD4 9PH
Phone number:+44 1274 685556
https://www.funsterschildrensplay.com/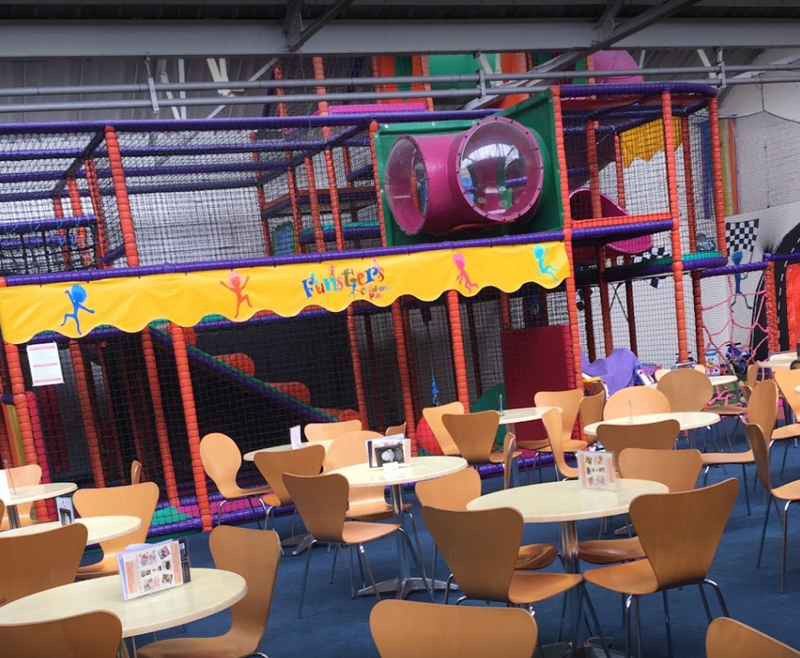 03,5 Alive Bradford Adventure Soft Play Centre/Indoor Football
5 Alive has something amazing for everybody. Whether you bounce, slide, run or jump around, it is adrenaline-fuelled fun for the whole family! From Trampoline and Play for juniors to a state-of-the-art Tots Area. There's something for everyone!Our urban Indoor playground in Bradfordis host to plenty of activities, offers, events and amazing times!
The Biggest & Best Indoor Play Areas Where Groups, Kids, Friends and Families Can Enjoy an Action Packed, Fun Filled Time Together
Address:York Street, Bradford BD8 0HR
Phone number:+44 1274 494100
https://www.5alivecomplex.com/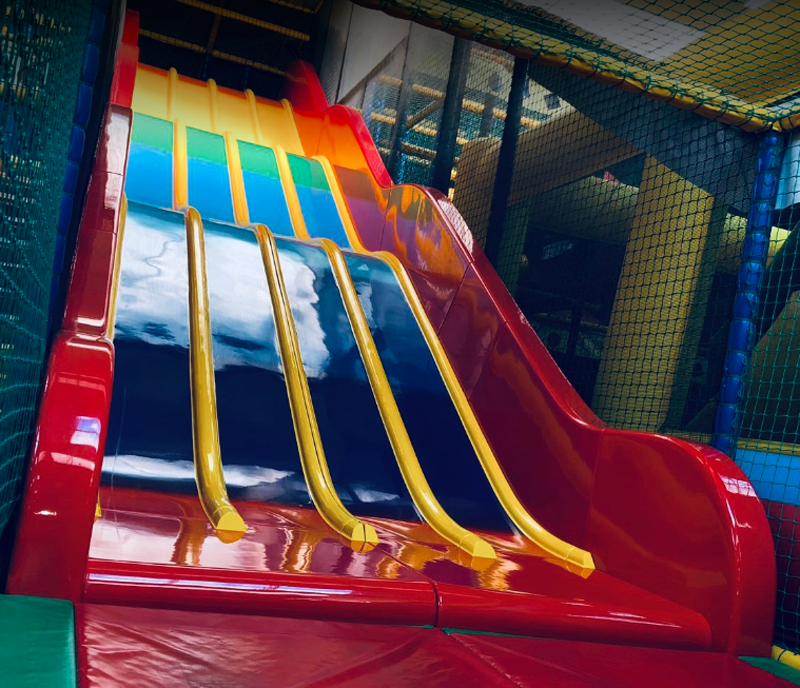 04,Airobounce Trampoline Park Bradford
Address: The Wardley Centre, 19 Little Horton Ln, Bradford BD5 0AB
Phone number: +44 1274 308700
https://www.airobounce.co.uk/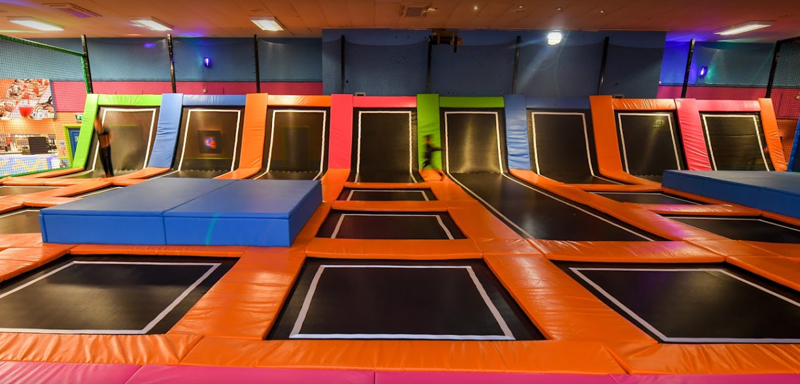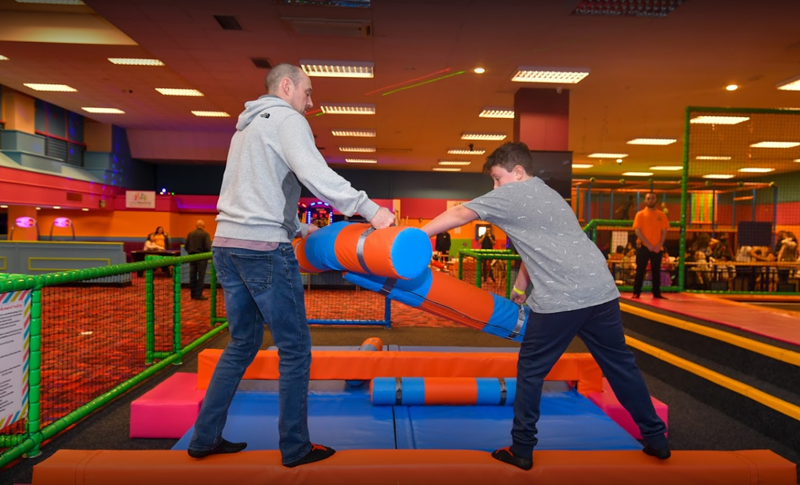 05,Geronimo's
Address:Coral Mills, 3, Halifax Rd, Bradford BD6 2DN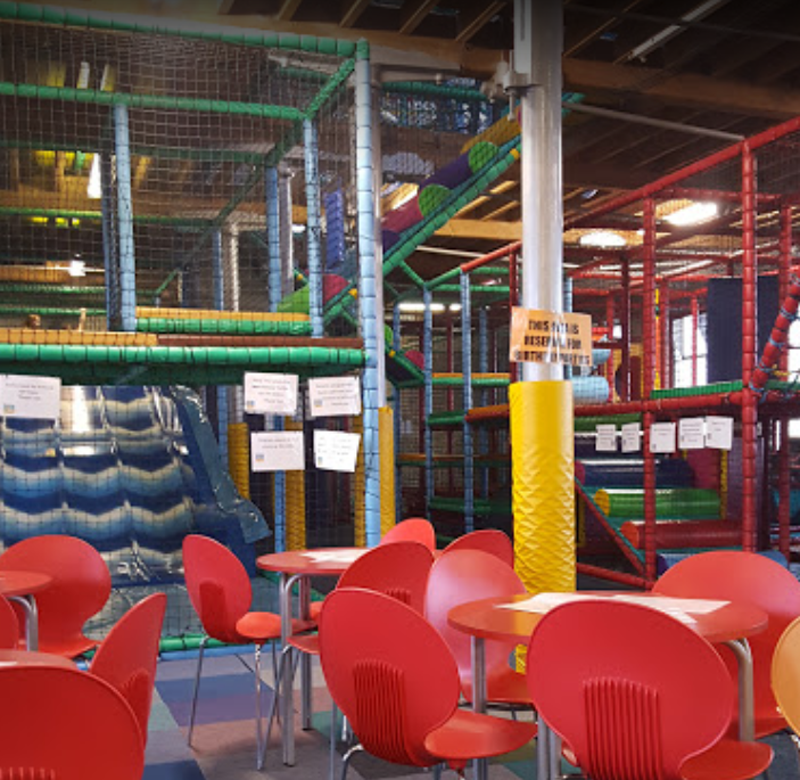 Phone number:+44 1274 693354

06,adventure Island play centre
Our large indoor play area will give fun and exciting times for your children. Whether it is on our indoor climbing frames, or the trampolines area, your children will have a fantastic time. There is also an indoor football and disco area where age restrictions apply and a dedicated toddler area where the parents can sit in comfort and at the same time keep an eye on their loved ones.
Address:Adventure Island Play Centre, Coral Mills, Bradford, BD6 2DN
Phone number: +44 1274 693354
https://adventureislandplaycentre.co.uk/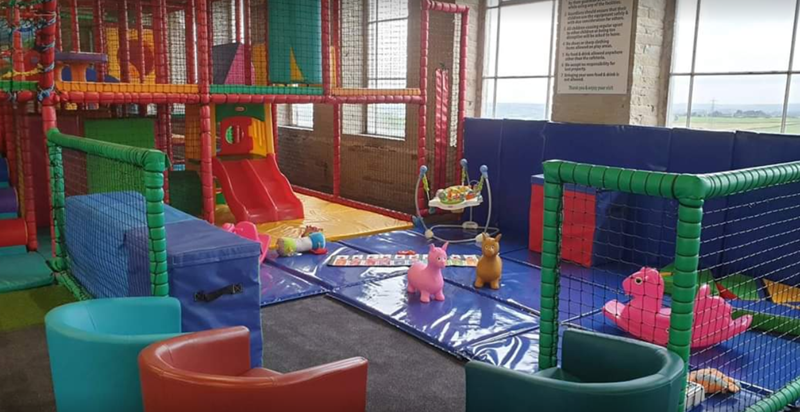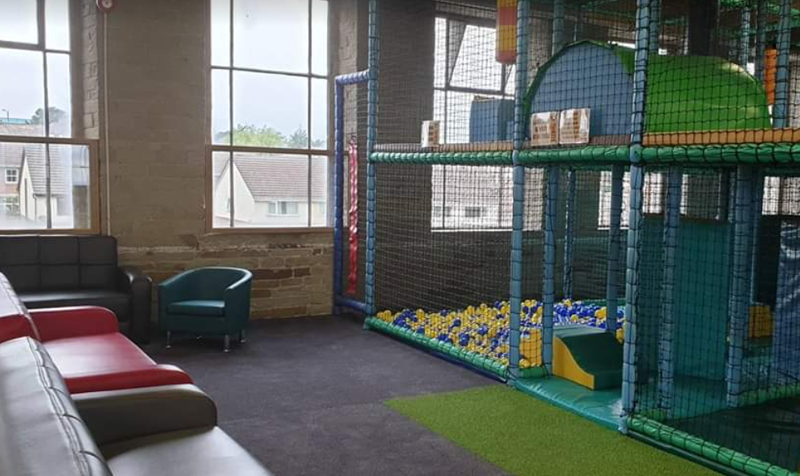 07,Insane Air Bradford
Address:Unit 4, Beckside Works, Beckside Rd, Bradford BD7 2BR
Phone number:+44 1274 980999
https://www.insaneair.co.uk/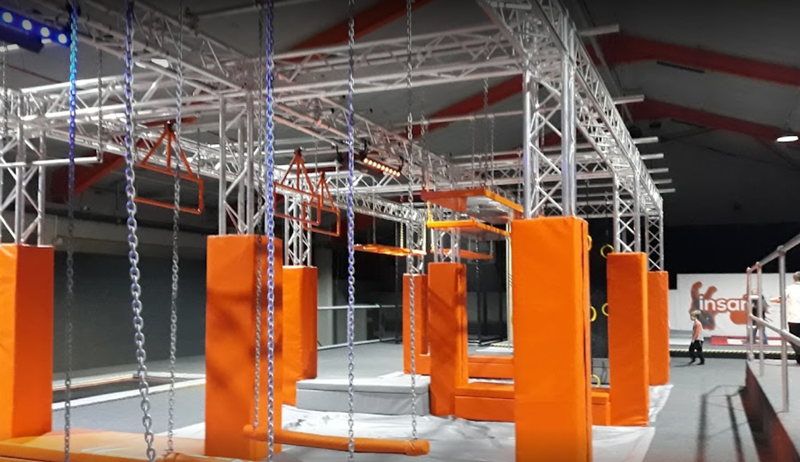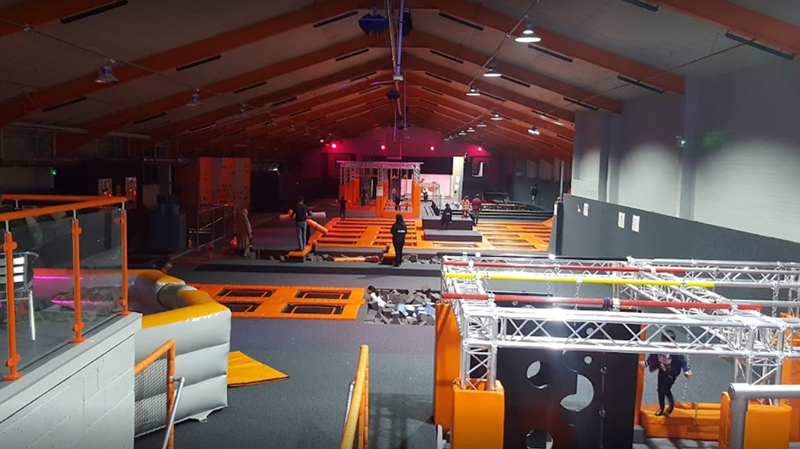 08,Jumparooz Trampoline Park
Jumparooz Trampoline Park Bradford opened its doors in April 2017, closely followed by the high-quality refurbishment of Jumparooz Inflatable Play Park Ashton-Under Lyne in February 2020.
Both action-packed fun bounce parks are firmly focused on providing an experience centred around energy, fitness and good old family fun. All housed within a safe, secure & clean environment that's affordable for all.
Family run, we pride ourselves on our attentive team of highly trained and dedicated individuals who are always willing to take that extra leap of faith, alongside a diverse variety of jump & bounce activities to suit families with children of any age and adults alike.
With an array of special offers and seasonal promotions, the sky really is the limit at Jumparooz!
Address:2, Prospect Mills, Knowles St, Bradford BD4 6HA
Phone number:+44 1274 680706
https://www.jumparooz.co.uk/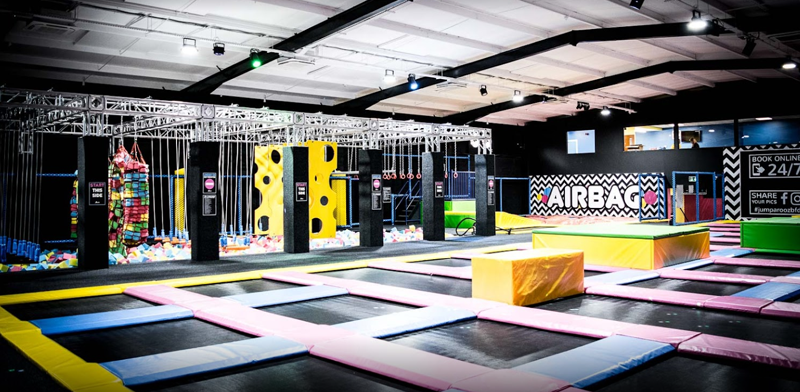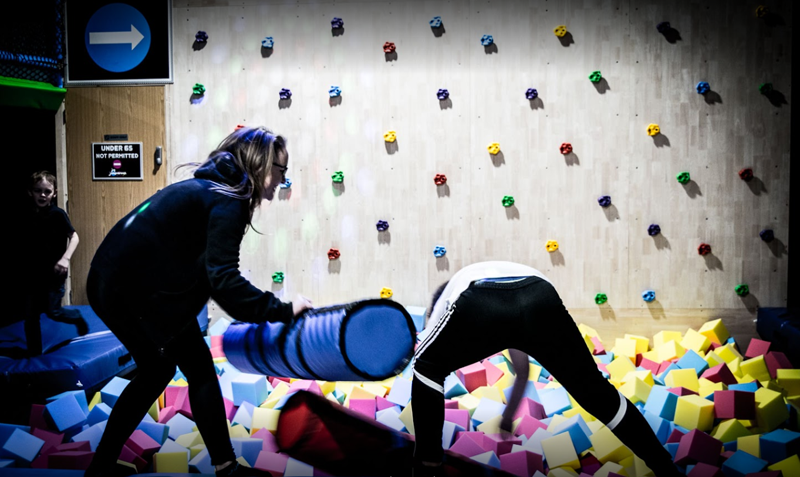 Comments

Juan Says:
Request catalog


Rajit Says:
Already have an indoor playground of 5000sqft, looking for a new outlet, what do you suggest for 15000sqft space?

Angel Playground Equipment CO.,LTD Says:
Indoor Playground is 100% customzied, We will make proposal as soon as you provide layout to us, Please check projects files in your email for reference!

Kerry Somerville-Brown Says:
request for a catalog. Can you send it please? Thank you. Kerry

Angel Playground Equipment CO.,LTD Says:
Hi Kerry: Please check files in your email, we have advise the process of order kids playground, please follow.

Mayra Says:
Buenas tardes me interesa adquirir un área de juegos

Angel Playground Equipment CO.,LTD Says:
Gracias por su mensaje, por favor revise nuestra respuesta por correo electrónico, Esperando obtener más información de su lado

william fore Says:
Looking for the musical items

Angel Playground Equipment CO.,LTD Says:
Hi William: Thanks for your message on the outdoor playsets, Cataloge please check your email.
Leave a Reply
Your Phone & Email address will not be published. Required fields are mareded*