5 Outdoor Playground Safety Tips for Kids
Views: 6728 Update date: Apr 15,2020
5 Outdoor Playground Safety Tips for Kids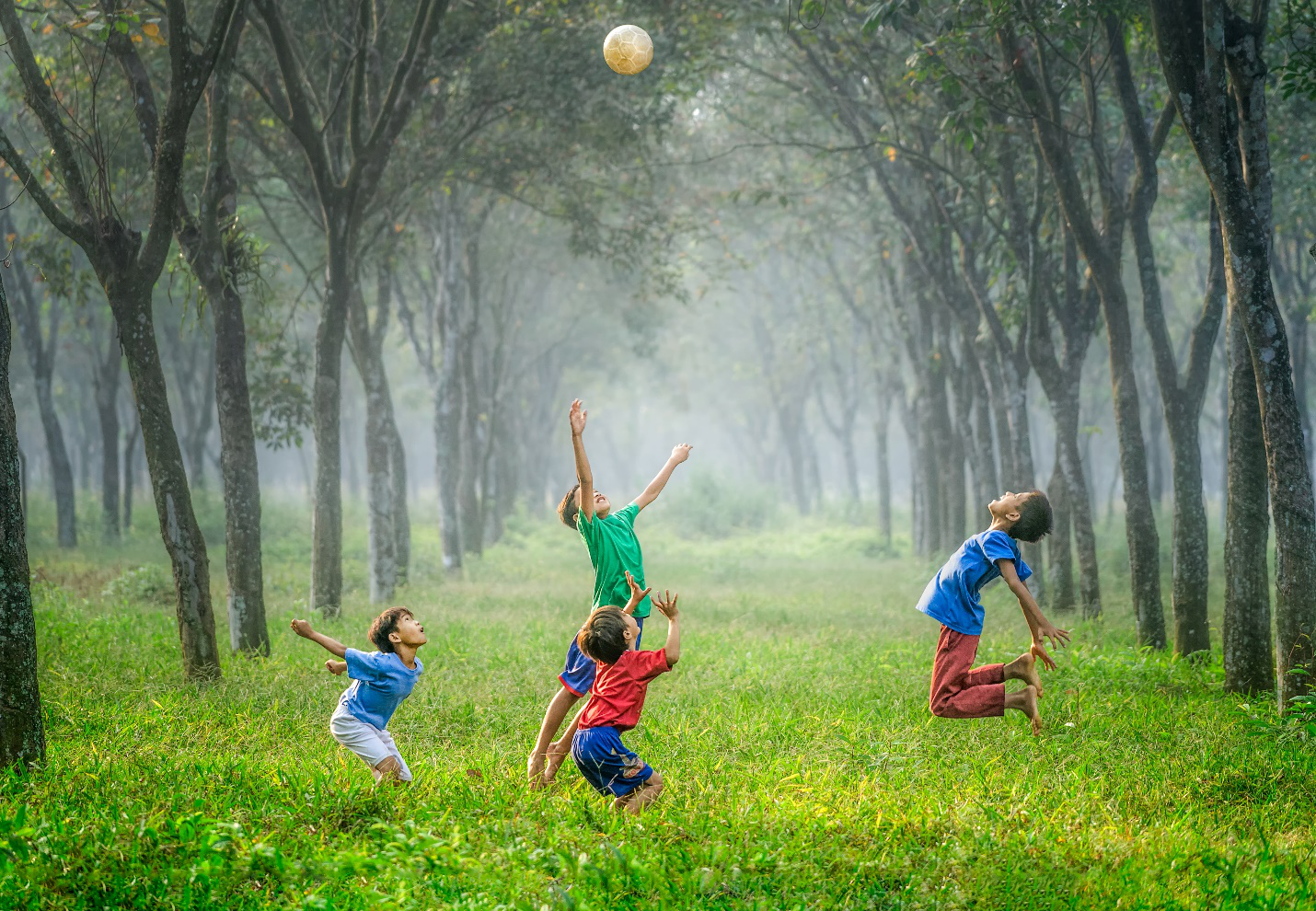 Playgrounds are a perfect place to get your kids out to free up some time, enjoy the fresh air and play with other kids Playgrounds are also a venue for children as well as adults to come together. To several families, the number one wish for the children is to go to the playground.
Playing is critical to the development of your child and playgrounds offer a variety of equipment such as swings, slides and monkey bars that can be used by your child to grow and develop their physical and problem-solving abilities.
Most playgrounds are installed with a solar security camera to provide a safe environment for kids and to capture any of the unseen incidents.
While playgrounds are an excellent source of fun, they can also be a leading source of injuries. Some of the injuries that children sustain on the playground are just minor scrapes and bruises, your child may suffer a more severe injury such as a broken bone, dental injury or even a concussion. By adopting these basic safety guidelines, you will reduce the likelihood that your child will suffer an accident on the playground.
1. Choose Age-Appropriate Playground Equipment
Another common reason why kids get hurt while playing at playgrounds is because they are using equipment that was not designed for their size or developmental level. Kids can get hurt when they are trying to use the equipment for children who weigh more or less or who are taller or shorter than they are.
Look for posted signs about the recommended age for the equipment. Some playgrounds have separate play areas for children ages two to five and children ages five and older. If you have kids, look for a playground that is built for young-age children.
Allowing a young child to play on equipment meant for far older children raises their risk of falling. Likely, the rails and straps cannot protect a much smaller and lighter boy. Likewise, older children will climb to the top of a tower and risk dropping from a high height.
If your younger children show an interest in playing the large children's equipment, direct them to another activity. Even if your kids are unhappy about not being able to do what they want to do, it is not worth the risk of getting hurt. Do your best to guide your kids to the equipment that is best suited to their age and size.
2. Dress for Play
Make sure your kids are dressed in clothing that will keep them safe and relaxed before leaving home for the playground. Playgrounds may be dusty, dirty and messy, so dress them up in clothing that you don't care about being ripped or stained.
Many types of clothing can endanger a child on the playground. Evite clothing that has a loose fit that might be caught or snagged on rails and posts. Because of the risk of strangulation children should not wear anything around their necks. If your child has a belt, scarf or hat, you should remove these and put them aside before your child starts playing.
Your child should wear closed-toe athletic shoes with tightly tied laces that will not come undone. Another option is to wear shoes that have elastic laces that will not untie. Avoid wearing flip-flops or sandals at the playground. Such kinds of footwear don't protect the feet from injury.
Also, besides clothing, you shouldn't forget to put sunscreen on your kids during late spring through early autumn in order to prevent painful sunburns.
3. Supervise Your Kids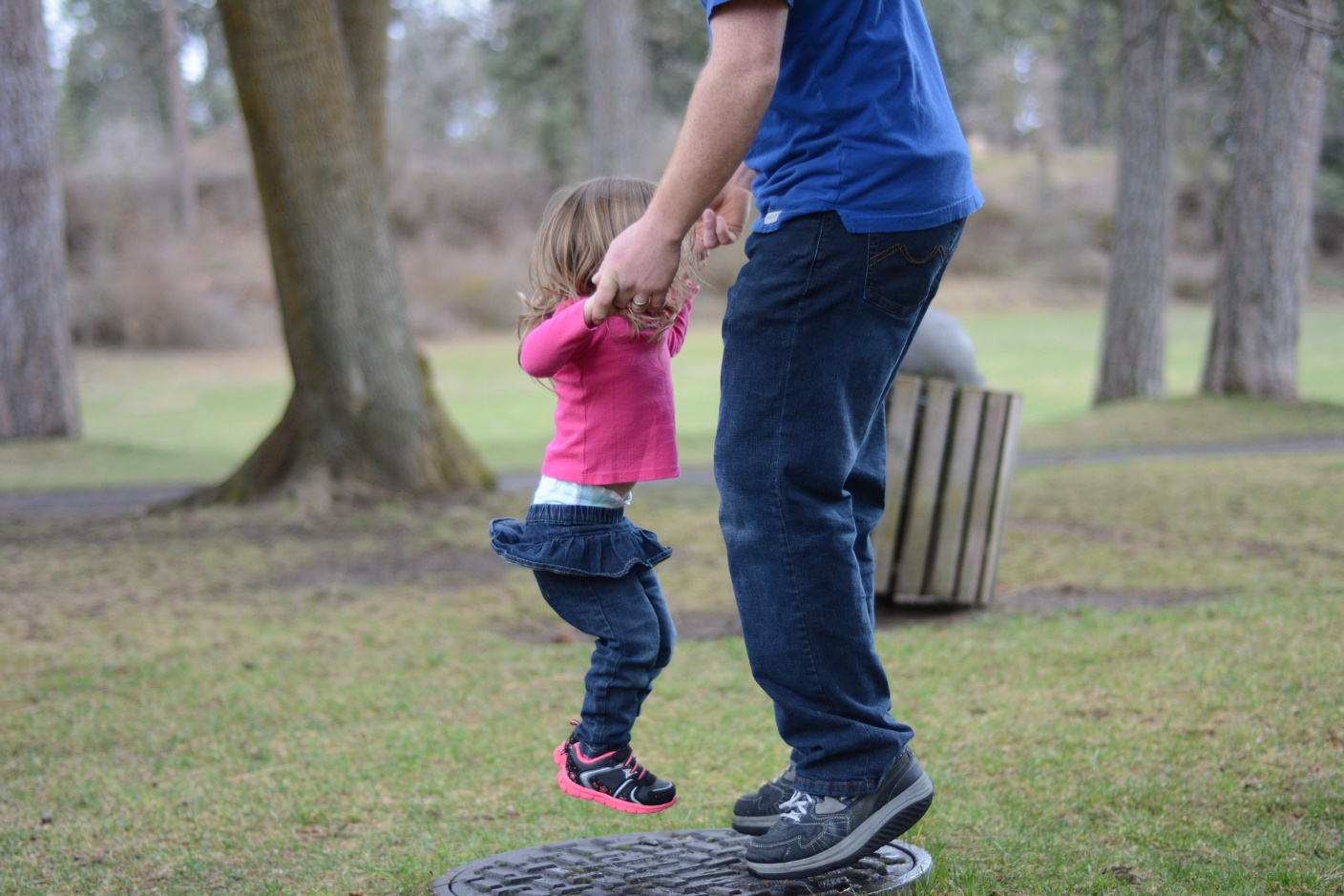 The simplest and most important way to keep your kids safe at the playground is to keep your eyes on them at all times. Whether you have children or pre-school children, you may even need to get on the equipment with them or at least be within your children's reach. If they do get injured, you will be right there to respond and assess the scope of the injury.
Standing at the playground next to your kids often helps keep them from wandering out of the field and getting lost. Your presence will also deter any child predators from talking to your kids or trying to abduct them.
When you've got older children, they probably won't want you to stand next to them all the time, and that's all right. You should watch and only come closer from a safe distance if you see that your child is in a dangerous situation.
For children of any age, you can intervene when you feel like there is an immediate danger. Direct your child to a different location on the playground and explain what the danger was for your child to grasp the activity change. Playgrounds are also a clan fighting and bullying place and your presence will make the environment safer for everyone.
4. Be Mindful of the Weather
During the summertime, metal- and aluminum playground equipment can get hot enough to burn the skin of your kid. You can test the temperature of the swings and slides by pressing your hand onto it. If it feels hot to you, keep your child off of it. Even plastic swing seats can get hot, particularly when made of dark material. Within minutes of touching hot materials, your child's skin could get blisters and burns.
Consider visiting a park that has partial shade, at least. It can help avoid accidental hot-equipment burns. The shade will also help to protect your kids from getting a sunburn. Don't forget to bring a few bottles of water on warm and hot days to keep your kids well-hydrated.
If there has recently been rain in the area, be aware of puddles on the equipment. Water on the steps of slides or top of platforms can cause these surfaces to become slippery, and your kids could lose their footing.
5. Talk to Your Kids
Have a brief talk with your children before setting out for the playground to set the rules and standards for the visit. Explain to your kids what they are allowed to do and not to do. Discuss potential dangers such as pushing others or not looking where they are walking. Talk about what could happen if a child gets shoved on top of the slide.
Explain to your kids that they need to be cognizant of the space around the equipment so that they don't get kicked in the head by someone on the swings. Keep your eyes on your kids to make sure that they are following the rules that you have set.
Encourage good manners and explain taking turns and sharing. Let your kids know that injuries can happen and that they can be prevented. Security at playgrounds is close to security at home and school. You might also consider teaching your children how to use devices they've never tried before.
Primary concern
Playgrounds are a perfect place where children can play while taking in the fresh air and remain healthy. By keeping your eyes on your kids and setting the rules ahead of time, you can help make sure any visit to a playground is safe. Understanding how to play safely and how to be friendly while playing helps your children develop great skills they will use throughout their lives.
Comments

Khalid Says:
I would like to setup play ground for kind to teens indoor activities approximately how much it will cost

Angel Playground Equipment CO.,LTD Says:
Thanks for your message, Plase check our reply to your email about the process.

Sahar Says:
I would like to get the price and catalog please

Angel Playground Equipment CO.,LTD Says:
Hi Sahar, Nice day. please check our reply to your email regarding catalog. Looking forward to setup your kids play center

Fabiola Magana Says:
I will love a copy of pricing ,sizing,and contact info ..thank you so much!

Angel Playground Equipment CO.,LTD Says:
Hi Fabiola Magana, Thanks for your message, please check our reply to your email for the process and catalog. Looking forward to your reply

Amelia Lau Says:
Please send catalogue

Angel Playground Equipment CO.,LTD Says:
Hi Amelia, Nice day, Please check catalog in your email, hope you find what you like, Appreciate your feeback.

Hari Says:
Please send the catalouge

Angel Playground Equipment CO.,LTD Says:
Thanks for your message,We are pleasure to make suggestion for your play enter, please check our reply to your email, Any questions let me know.
Leave a Reply
Your Phone & Email address will not be published. Required fields are mareded*