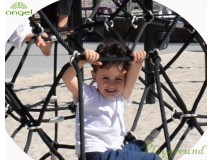 Several Exercises Children can do in the Outdoor Play Structure
Views: 12088 Nov 21 , 2017
It is common weakness of kids to have the habit of procrastination when they are going to do something. Examples are legion, in the holiday, it is not until the mid day will kids get up from the bed; and in schools days, they can't get up on time and would always be late for school even without washing their faces and eating breakfast; as for teenagers, they play computer games until these is only little time left for homework... procrastination is not...
Read More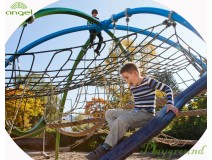 Outdoor Play structure-Blance Study and Play
Views: 9291 Aug 03 , 2017
People feel sad when their feel defeated. No matter children or adults, a sorrowful feeling can never be avoided in our life. A person with a powerful heart can always feel a method to helping themselves out of sorrow, while those who can't will suffer from a sad situation and feel helpless. Therefore, it is of great necessity to find a good way to help you ease the feeling of sorrow. As regard for adults, they may go to a movie or go to the restaurant...
Read More
Displaying 1 to 2 (of 2 news)