News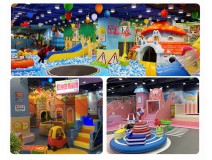 How to Chose the Color for Kids Indoor Playground
Views: 1616 Nov 27 , 2020
About the color for Kids Indoor Playground There are hundreds of designs online. We have made thousands of customized designs. Each day the number keep rise. Seem like there are endless options on colors for kids indoor playground. But still have pattens to not let you get confuse! Tips as below: A, You can name the theme like Ocean, Jungle, Space, City, Dinosaur, Ice, Macarons, Rainbow, Candy, Castle, Pirate Ship,...
Read More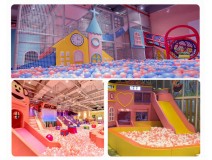 Why Set Up Kids Indoor Playground in Daycare and Restaurant
Views: 1462 Nov 27 , 2020
All daycare center have kids indoor playground, That is quite easy to understand, because that way will help the work of caregiver and help kids to busy by themself when game or educational time over. But why Restaurant need Indoor playground? like some chain store KFC, DoRiMe, McDonald's , some bakeshop, even coffee shop. In fact more and more nice restaurant are plan to set up playground. Why a restaurant should have Kids...
Read More
Displaying 1 to 2 (of 2 news)