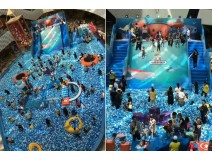 Why Not Buy Kids Indoor Playground Equipment from Cheap Supplier
Views: 8921 Mar 03 , 2018
Indoor playground is customized, there are endless way cheaper supplier can save cost. Cheaper suppliers will not save cost for you but for themself. How could they do this? 1, On design: cheaper supplier will make kids playground in fancy look, but only on appearance not on function. They will using lot of painting and decoration. These fancy decorations will block what contect inside, they will chose cheap play...
Read More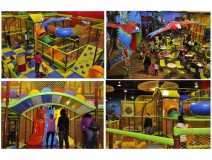 How To maintenance and Cleaning Kids Indoor playground
Views: 9698 Mar 17 , 2018
Once you are in business of indoor play structures and soft play equipment, you have to consider cleaning, maintenance and repair. K ids Indoor play equipment and soft play area are our speciality, we offer a completely turnkey solution from planning through to installation and after service. Previously prepared Before you open for business, learn to identify potentially dangerous issues like sharp edges or improperly...
Read More
Displaying 1 to 2 (of 2 news)