Most welcome Indoor playground in Virginia
Views: 2923 Update date: Aug 04,2022
01,Luv 2 Play Fairfax
Address: 11750 Fair Oaks Mall, Fairfax, VA 22033
02,Beehive Indoor Playground
Address:13412 Jefferson Davis Hwy suite 101, Woodbridge, VA 22191
03,Jolly Yolly Kids Indoor Playground
Address:11001 Lee Hwy Suite D 2nd floor, Fairfax, VA 22030
04,Scramble Alexandria
Address:5412 Eisenhower Ave, Alexandria, VA 22304
05,Kidz Plaza Playground
Address:21670 Red Rum Dr #102, Ashburn, VA 20147
06,FunVille Playground and Cafe - Virginia Beach, VA
Address: 4318 Holland Rd, Virginia Beach, VA 23452
07,Wonder Kids
Address:9104 Mathis Ave, Manassas, VA 20110
08,FunVille Playground and Cafe - Chesapeake, VA
Address:4300 Portsmouth Blvd Suite 270B, Chesapeake, VA 23321
09,Billy Beez
Address:8300 Sudley Rd Suite 107, Manassas, VA 20109
10,Monkey Joe's - Dulles
Address:23521 Overland Dr #120, Sterling, VA 20166
01,Luv 2 Play Fairfax
12,000 sq. ft. facility consisting of 3 Levels of Indoor Playground including Crawl Tubes, Slides, Tunnels, and Much More.
Address: 11750 Fair Oaks Mall, Fairfax, VA 22033
Phone: (703) 988-5595
Online: https://luv2play.com/fairfax/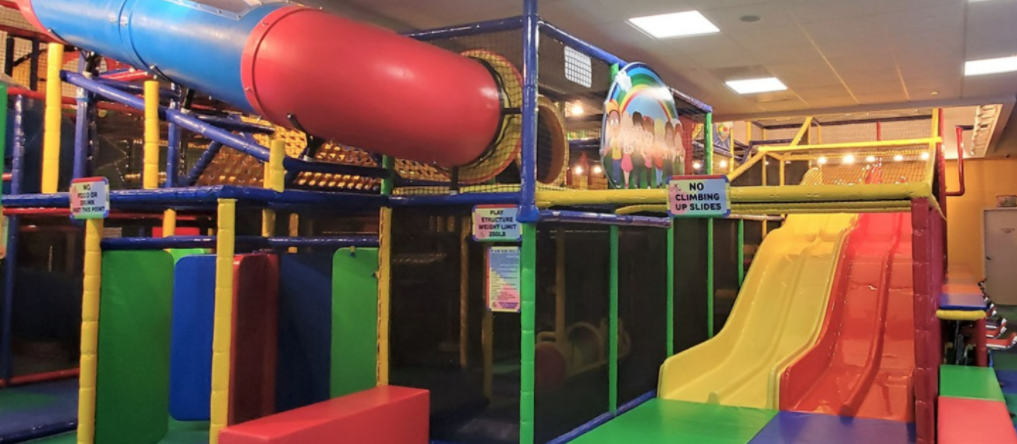 02,Beehive Indoor Playground
HOURS
Monday to Thursday:
10:00 am - 7:00 pm
Friday and Saturday
10:00 am - 8:00 pm
Sunday:
11:00 am - 7:00 pm
Address:13412 Jefferson Davis Hwy suite 101, Woodbridge, VA 22191
Phone:(703) 910-4781
Online:https://www.beehivepark.com/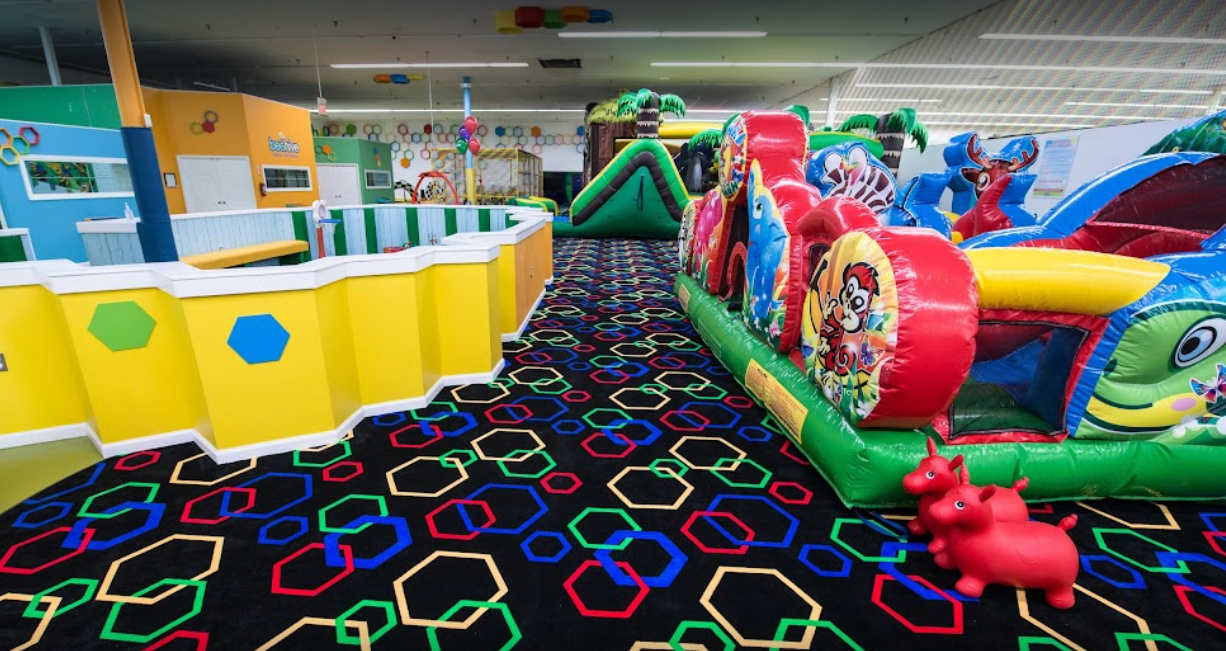 03,Jolly Yolly Kids Indoor Playground
Children need a place to play, exercise, build skills, and exhaust their energy as much as adults need a fitness and training facility, especially when the weather is cold, hot, raining, or snowing.
We offer you Jolly Yolly Kids – a Bright, Safe, Clean, Fun and Friendly indoor gym next door to your home for your children to play and learn!
Address:11001 Lee Hwy Suite D 2nd floor, Fairfax, VA 22030
Phone:(703) 259-1166
Online:https://www.jollyyollykids.com/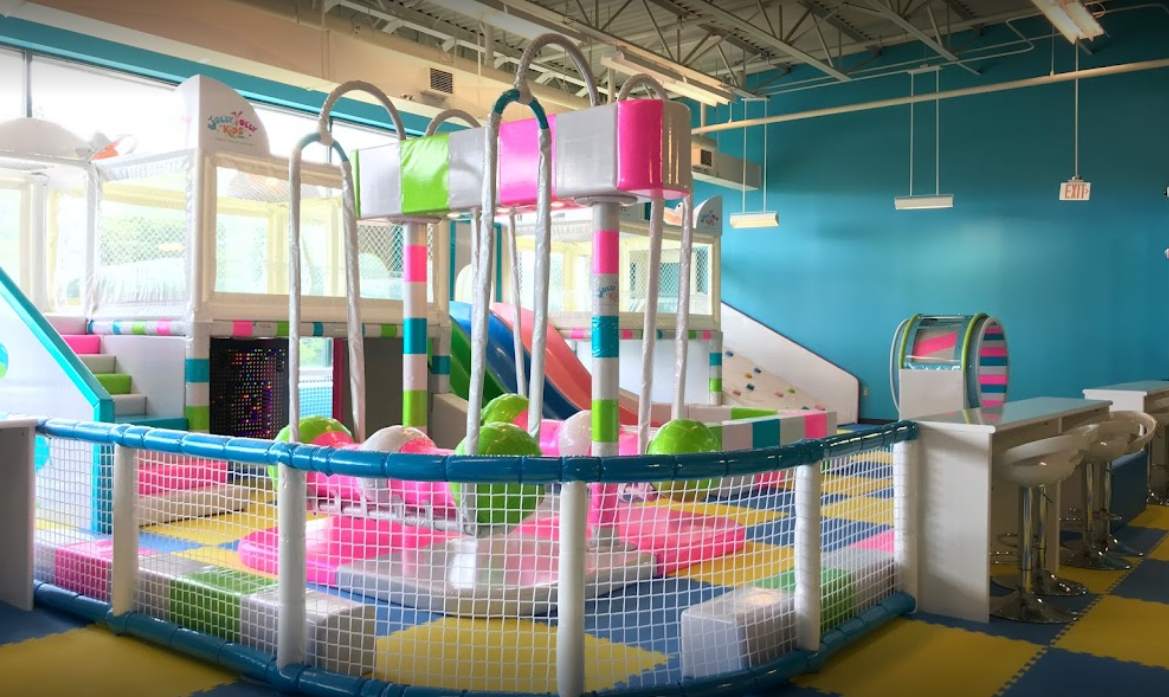 04,Scramble Alexandria
This two-level play structure at the Alexandria Location is enjoyed by children of all ages, primarily 4+. The Falls Church location features a four-level play system!
Address:5412 Eisenhower Ave, Alexandria, VA 22304
Phone:(571) 858-5064
Online:https://goscramble.com/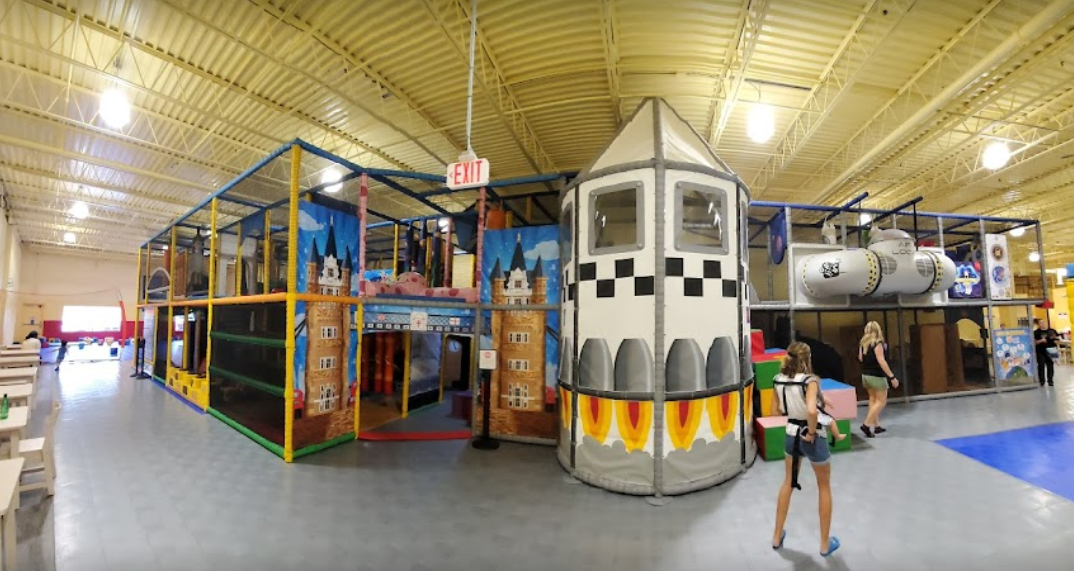 05,Kidz Plaza Playground
Kidz Plaza Indoor Playground in Ashburn, Virginia is the perfect place for kids to burn off extra energy and have fun on rainy or cold days.
Our kid friendly indoor playground is a fun, safe and clean environment, designed for infants and children up to eight years of age.
Address:21670 Red Rum Dr #102, Ashburn, VA 20147
Phone:(571) 918-4039
Online:http://kidzplazaplayground.com/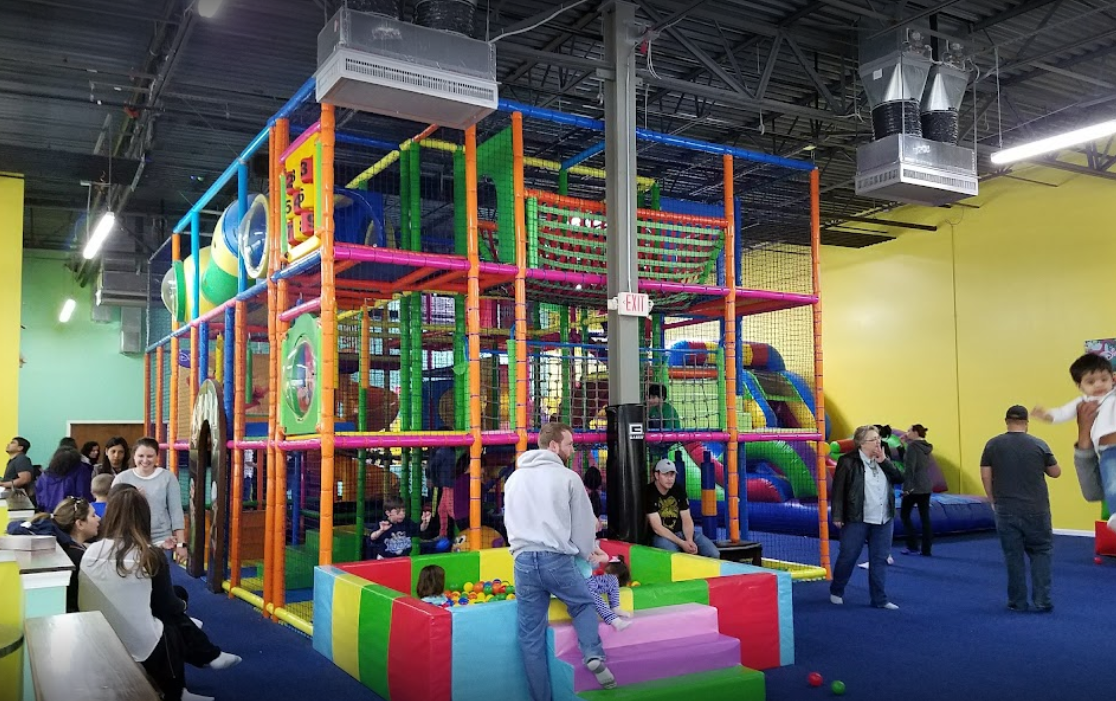 06,FunVille Playground and Cafe - Virginia Beach, VA
Whether you want to swing through the jungle at our location in Chesapeake or swim through the ocean at our Virginia Beach spot, we offer hours of fun for everyone!
Address: 4318 Holland Rd, Virginia Beach, VA 23452
Phone: (757) 963-8683
Online:https://funvilleplayground.com/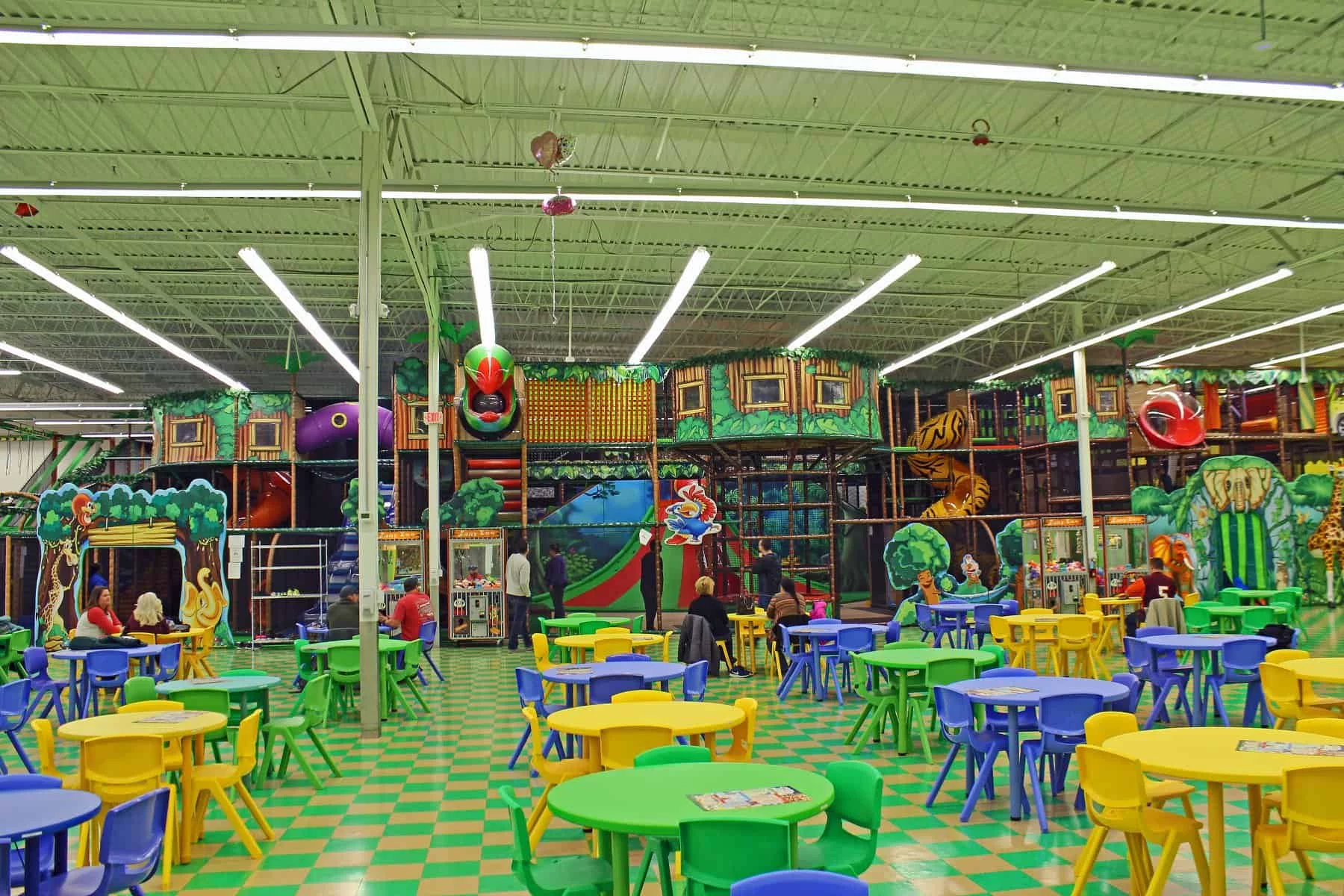 07,Wonder Kids
Wonder kids indoor playground is shielded from direct impact of climatic conditions.
These facilities are specifically designed for kids to play in, exercise and have incredible fun.
The soft-contained structure and play equipment are all wrapped in soft foam so as to absorb the impact when children fall or bounce around them.
Address:9104 Mathis Ave, Manassas, VA 20110
Phone:(703) 365-7777
Online:https://www.wonderkidsva.com/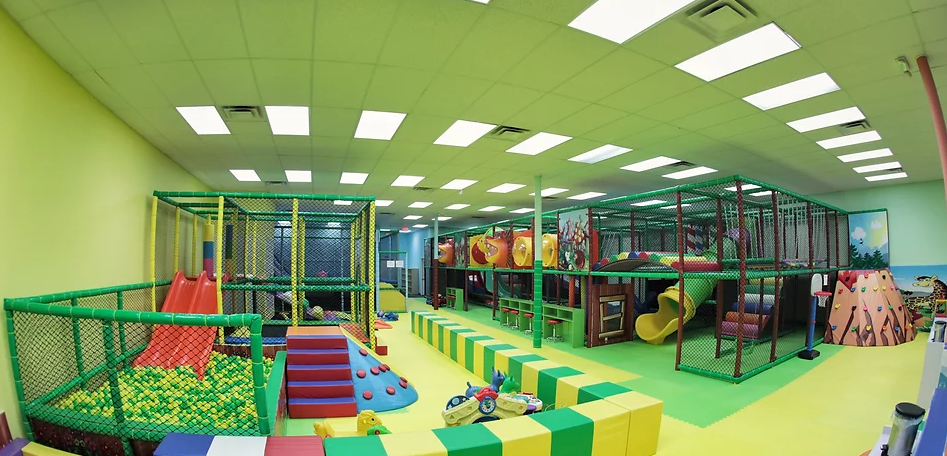 08,FunVille Playground and Cafe - Chesapeake, VA
FunVille is the perfect destination for fun and colorful field trips for elementary students, Scouts, Sports Teams and end of Season Parties.
Please submit the group party reservation form and call us for in advance booking.
Address:4300 Portsmouth Blvd Suite 270B, Chesapeake, VA 23321
Phone:(757) 967-9122
Online:https://funvilleplayground.com/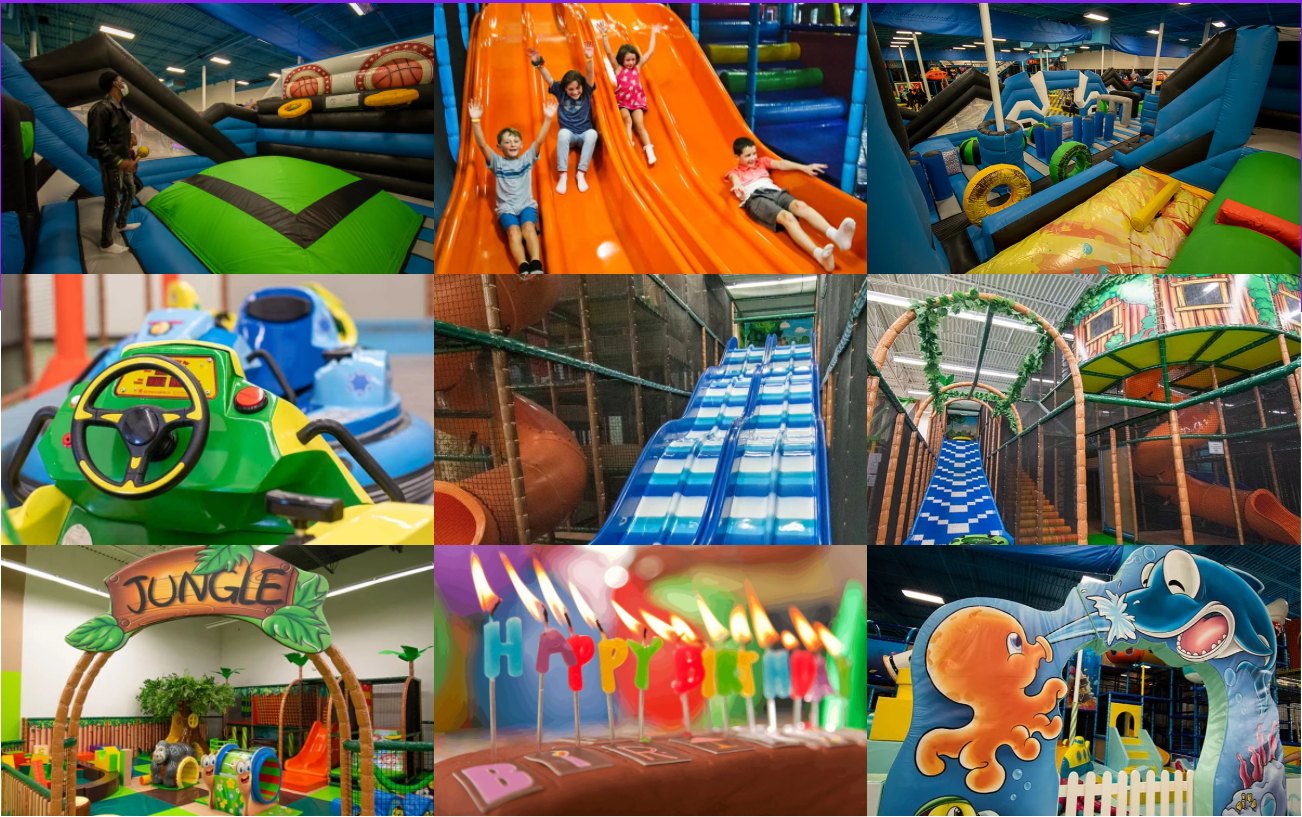 09,Billy Beez
Slide your way through our world! Race your friends down the Super Speed Slide, pick your favorite color to ride the Rainbow Wave or have an adventure through the Tunnel Slides.
Address:8300 Sudley Rd Suite 107, Manassas, VA 20109
Phone:(571) 921-4029
Online:https://billybeezus.com/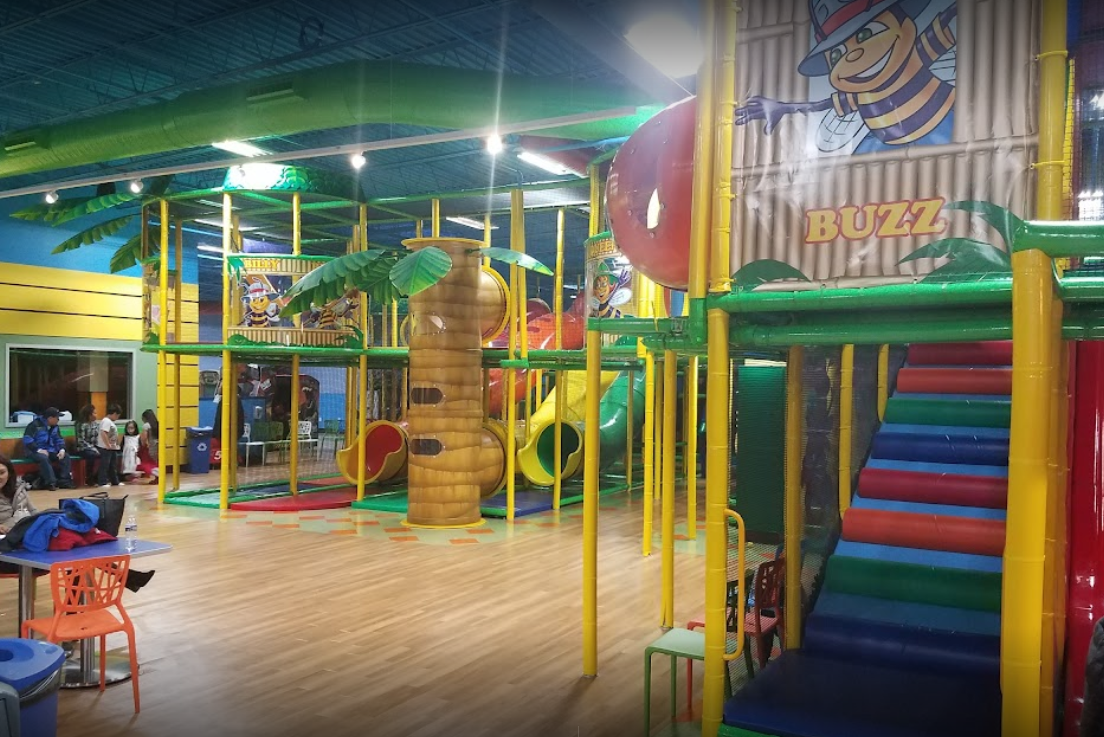 10,Monkey Joe's - Dulles
We bring it with unlimited play, wall-to-wall, big time with giant inflatable jumps to slick slides, rockin' arcades, jungle playgrounds and a classic snack shack, all designed to encourage parents to come often…for play, parties and passing the day.
Address:23521 Overland Dr #120, Sterling, VA 20166
Phone:(703) 665-2696
Online:https://www.monkeyjoes.com/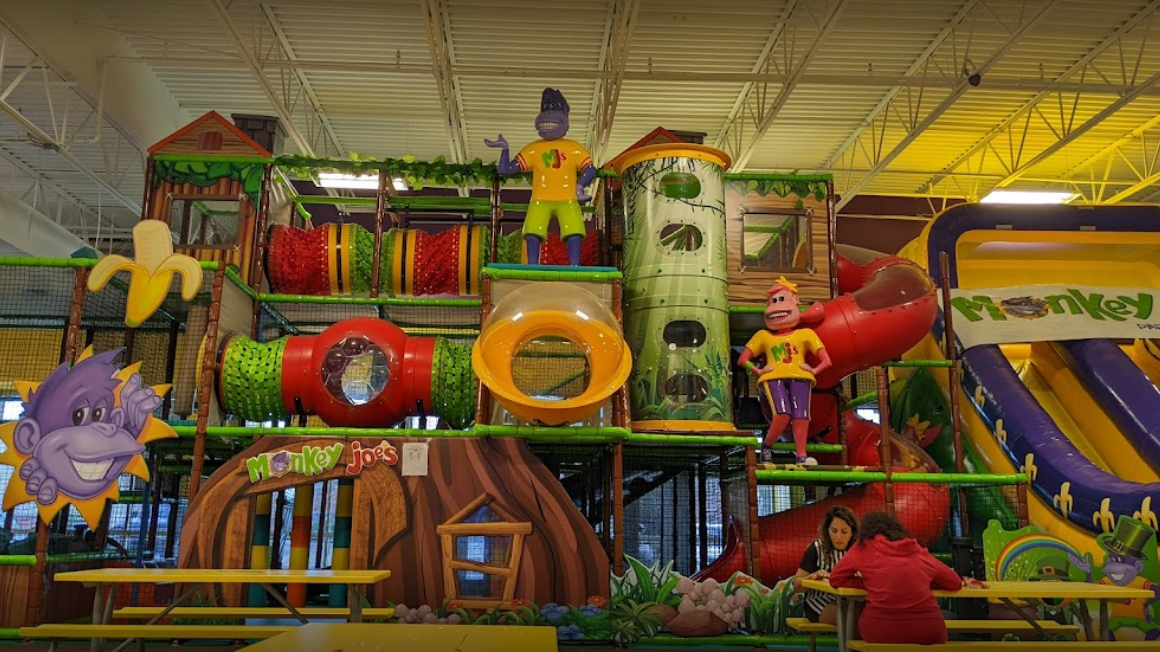 Comments

Rakesh Patel Says:
Indoor Soft play setup for 3 to 10 year age group..plz reply with design and setup cost.

Angel Playground Equipment CO.,LTD Says:
Hope this message find you well, we are pleasure to make proposal for your kids play area, please check our reply to your email. Thanks!

Siri Says:
Hi would like to know the logistics to setup a playarea and party hall for kids

Angel Playground Equipment CO.,LTD Says:
Already sent, Please check. Looking forward to your reply.

Alicia Says:
May I have a catalogue with pricing? Thank you

Angel Playground Equipment CO.,LTD Says:
Got your message, Thanks! Please check your email for process of start indoor playground, Looking forward your reply with layout information.

Rakesh Says:
We are keen to open one of indoorplay park in our town in new zealand. Pls send us information to get ideas

Angel Playground Equipment CO.,LTD Says:
Nice day! All price online are real, If anyone you like just let me know, we are pleasure to share you details, Process please check your email.

Shukria Says:
Hi I would like to open indoor playground in Toronto Canada . Do u guys access to Canada . I really like it the Rush fun park . I would like to talk about how much it cost and what is the progress

Angel Playground Equipment CO.,LTD Says:
Nice day! Please check your email for catalog, please follow the process and provide floor plan, We will make a good design for you.
Leave a Reply
Your Phone & Email address will not be published. Required fields are mareded*