Most popular Trampoline park in South Dakota & Utah
Views: 687 Update date: Jul 28,2022
01,Sky Zone Trampoline Park
Address:5129 S Solberg Ave, Sioux Falls, SD 57108
02,Get Air Trampoline Park
Address:449 Americas Way, Rapid City, SD 57701
03,Air Madness
Address: 310 Industrial Rd, Harrisburg, SD 57032
04,Sky Zone Trampoline Park
Address: 940 40th St S, Fargo, ND 58103
05,Get Air Trampoline Park
Address:5546 Van Winkle, Salt Lake City, UT 84117
06,Airborne Trampoline Park
Address:12674 Pony Express Rd, Draper, UT 84020
07,Get Air Trampoline Park
Address:1188 Sportsplex Dr, Kaysville, UT 84037
08,Airborne Trampoline Park
Address:11617 S Pkwy Plaza Dr, South Jordan, UT 84095
09,Altitude Trampoline Park
Address: 3813 Center View Way, West Jordan, UT 84084
10,Hang Time Adventure Park
Address:1340 Sandhill Rd, Orem, UT 84058
01,Sky Zone Trampoline Park
Trampoline parks are the perfect party place for kids, teens, or adults. We can accommodate parties of any size and have activities suitable for everyone. Book a private party room or rent out the whole venue. No matter the event, we got you covered.
Address:5129 S Solberg Ave, Sioux Falls, SD 57108
Phone:(605) 553-9910
Online:https://www.skyzone.com/siouxfalls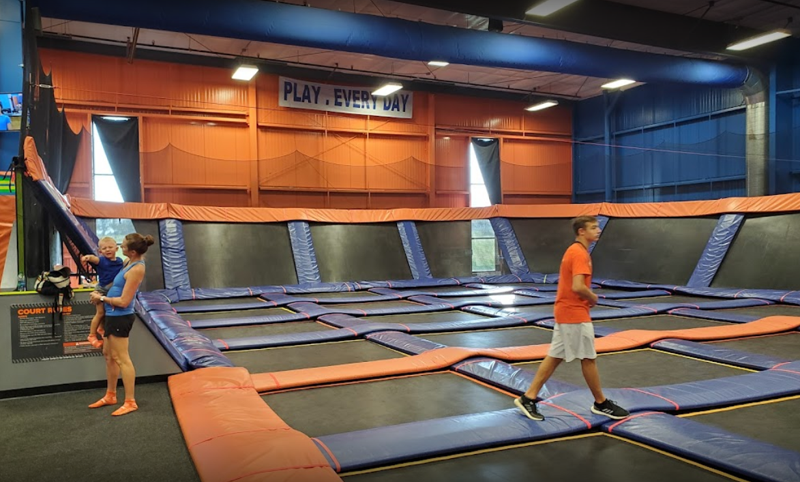 02,Get Air Trampoline Park
Get Air Trampoline Park is the perfect facility for birthday parties, team sport events, corporate gatherings, family reunions and more!
Address:449 Americas Way, Rapid City, SD 57701
Phone:(605) 213-9251
Online:https://getairsports.com/rapid-city/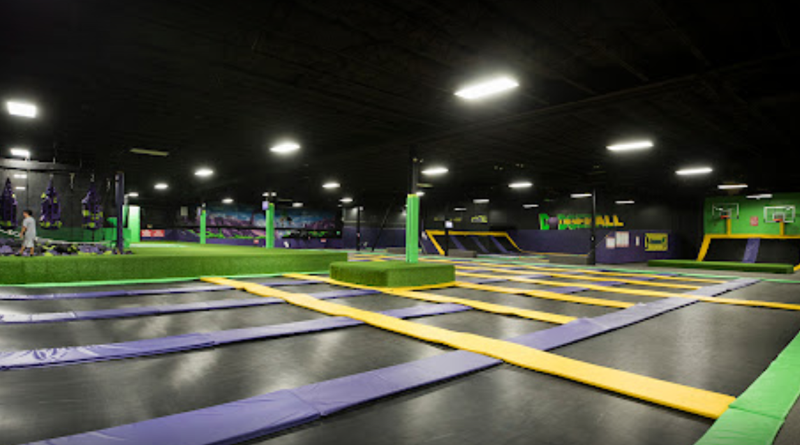 03,Air Madness
Air Madness trampoline park offers fun, fun and more fun. Our attractions include a Zero Gravity Main Court featuring a matrix of trampolines, including a special run for gymnastics and tumbling, and also Air Time Dunk Courts, Ninja Course, Laser Maze and much more. Our on-site amenities include eight party rooms and a food court.
Address: 310 Industrial Rd, Harrisburg, SD 57032
Phone:(605) 767-1600
Online:https://airmadness.com/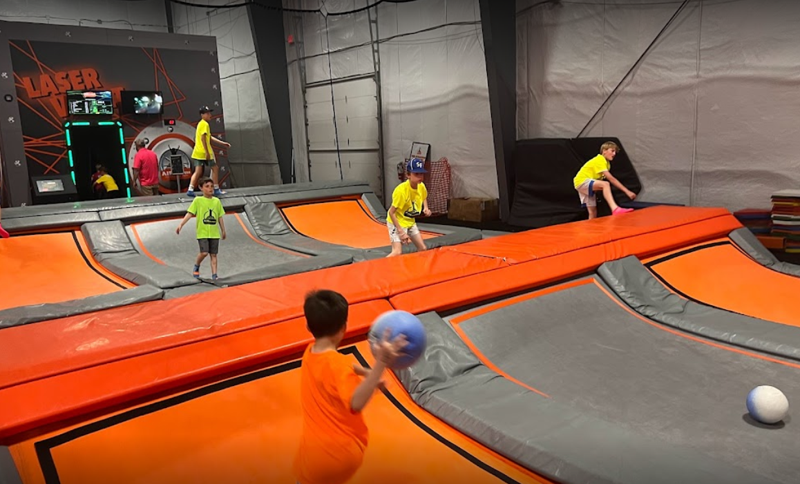 04,Sky Zone Trampoline Park
We're always working to invent epic new ways to play, gather, and compete. Even though we're the originators of wall-to-wall aerial action, we never stand still. The only way to understand it is to come experience it. So rally your crew and let's go!
Address: 940 40th St S, Fargo, ND 58103
Phone:(701) 478-8484
Online:https://www.skyzone.com/fargo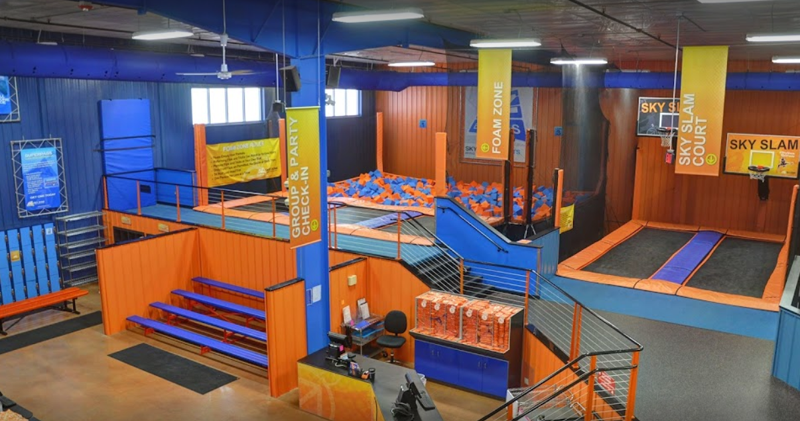 05,Get Air Trampoline Park
Jump to the music with our awesome lights and party atmosphere every Friday and Saturday night!
Address:5546 Van Winkle, Salt Lake City, UT 84117
Phone:(801) 656-0238
Online:https://getairsports.com/salt-lake/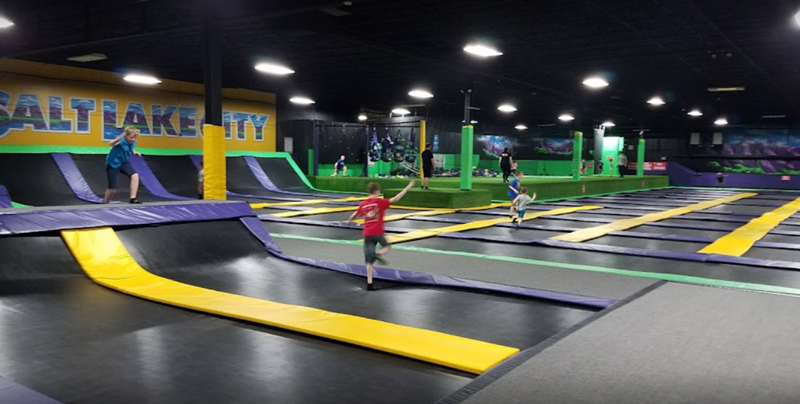 06,Airborne Trampoline Park
Our Air Arena is 10,000 square feet of wall-to-wall trampolines with three elevated landing platforms for your parkour pleasure. With more than 35 trampolines in the Air Arena alone, there's more than enough runway for you to kick off our angled wall tramps or flat wall surfaces. BOOM!
Address:12674 Pony Express Rd, Draper, UT 84020
Phone:(801) 601-8125
Online:https://airbornesports.com/draper/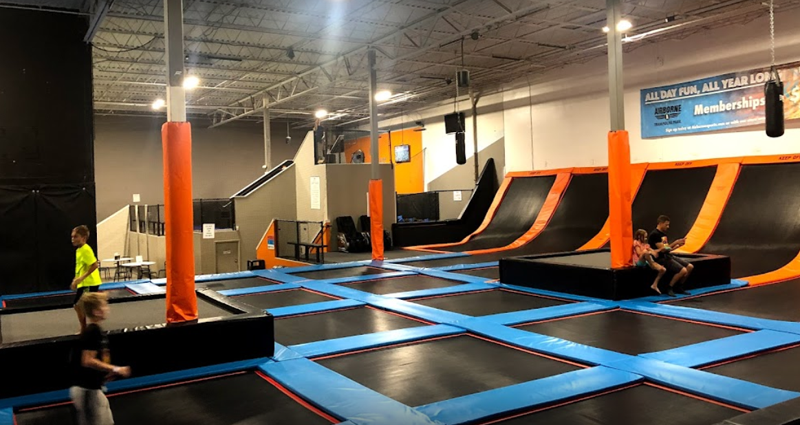 07,Get Air Trampoline Park
We have thousands of square feet of wall-to-wall trampolines to jump, bounce and flip for hours of fun! Our Open Court has side-by-side trampolines – a massive space that allows everyone to jump around.
Address:1188 Sportsplex Dr, Kaysville, UT 84037
Phone:(801) 499-5247
Online:https://getairsports.com/kaysville/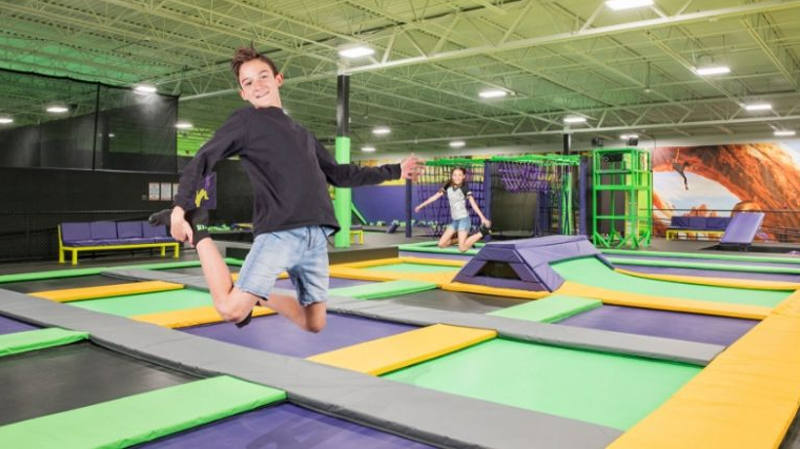 08,Airborne Trampoline Park
20,000 square feet of wall-to-wall trampolines, foam pits, trapeze, obstacle course, Wipeout, Launchpad, olympic trampolines and awesomeness.
Address:11617 S Pkwy Plaza Dr, South Jordan, UT 84095
Phone:(801) 495-4004
Online:https://airborne-southjordan.com/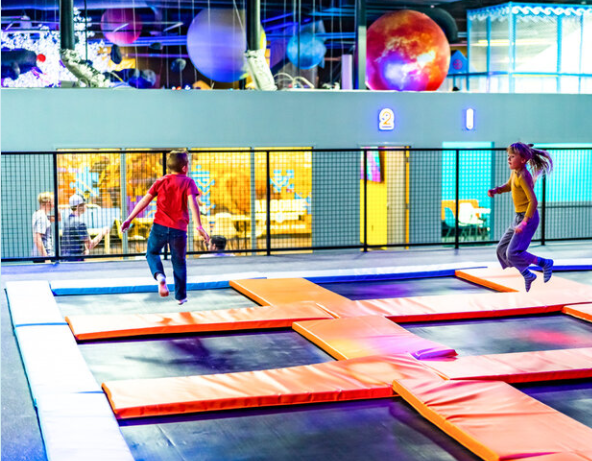 09,Altitude Trampoline Park
Whether it's a birthday party, charity event, or just a day out with the family, Altitude Trampoline Park West Jordan is the place to gather with friends, family, and your community. Our park features high-energy equipment including a Ninja Course, Clip 'N Climb, Extreme Dodgeball and so much more.
Address: 3813 Center View Way, West Jordan, UT 84084
Phone:(385) 255-9188
Online:https://altitudewestjordan.com/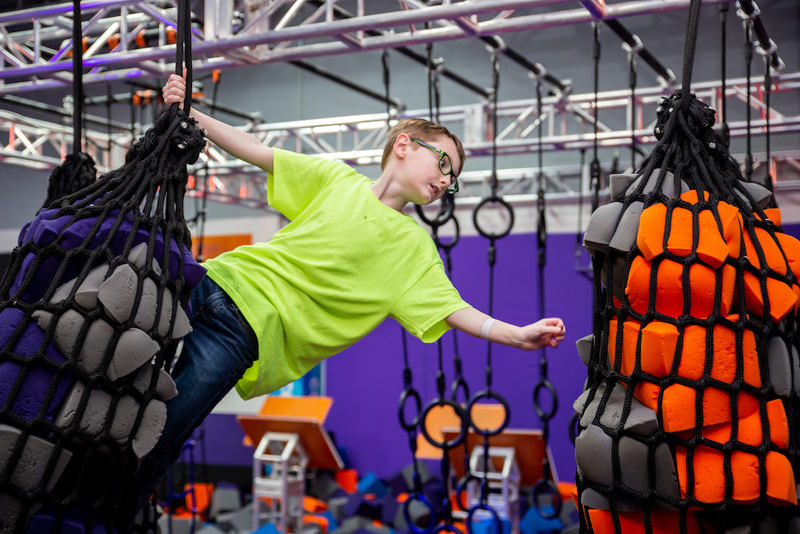 10,Hang Time Adventure Park
Experience 'awesome' in our Open Jump area. A massive matrix of trampolines, angled trampolines, raised platforms, spines, slamball, expert areas and more.
The possibilities to get Hang Time are endless!
Address:1340 Sandhill Rd, Orem, UT 84058
Phone:(801) 784-6100
Online:https://hangtimeadventure.com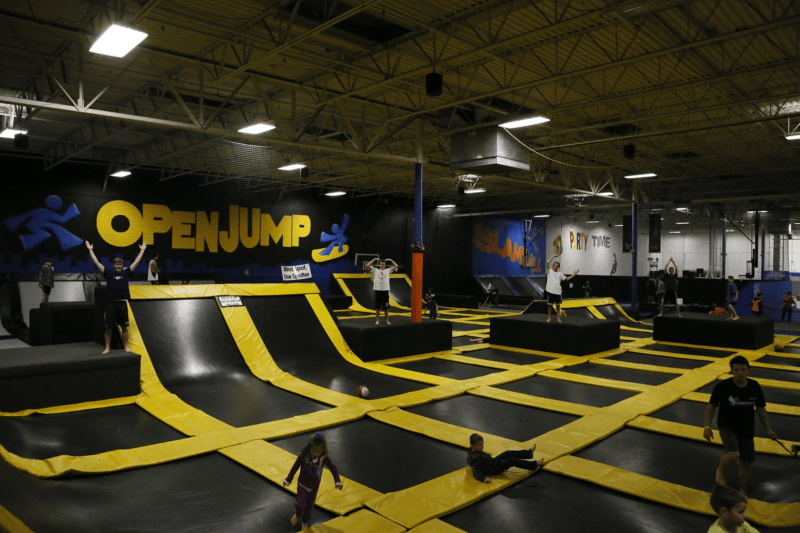 Comments

David Says:
Do you guys shipping to Canada?

Angel Playground Equipment CO.,LTD Says:
Yes, We do, We aleady shipping to over 74 countries including Canada

Onepound Says:
Does the cost online is final?

Angel Playground Equipment CO.,LTD Says:
We have received your message, Yes, Online is FOB Ningbo price, It is final>
Leave a Reply
Your Phone & Email address will not be published. Required fields are mareded*