Indoor Playground Equipment Can Help Children Avoiding Radiation Damage
Views: 5746 Update date: Jun 26,2017
With the development of the social economy, more and more things can hurt humans. People don't have a health life like before. We always see a lot of news reports that someone play the phone while it is being recharged has exploded and the people had hurt very heavily. We also see some news about some food is not very healthy. From these conditions, we can know the world is not very safe, we should be carefully to face the world and the life. But the most of the dangerous is radiation. Today I will tell you the indoor playground equipment which can help children to avoid the radiation damage.
As we know, the radiation is everywhere. The electronic products have lots of radiation. And people use them every day. Today people can't live without of the phone anytime. They need the iPhone to chat with someone and they need it to see some news. And the kids also like play the computer and iPad to play games and watch TV, for a long time to play the electronic products will hurt the human body. Not only the electronic products have radiation, the sun is also has radiation. In the summer we usually see a lot of people like taking the umbrella under the sun. Woman like to apply some sunscreen, and then go out. The people can take some ways to protect themselves. But the kids don't know to take what to protect themselves. The parents always upset, in summer they don't let their kids go out and just let them stay at home. Staying at home is very boring. So the children like to play iPad to spend their time. And the action is not right, because iPad can hurt kids' eyes and body. Parents should do something for their kids.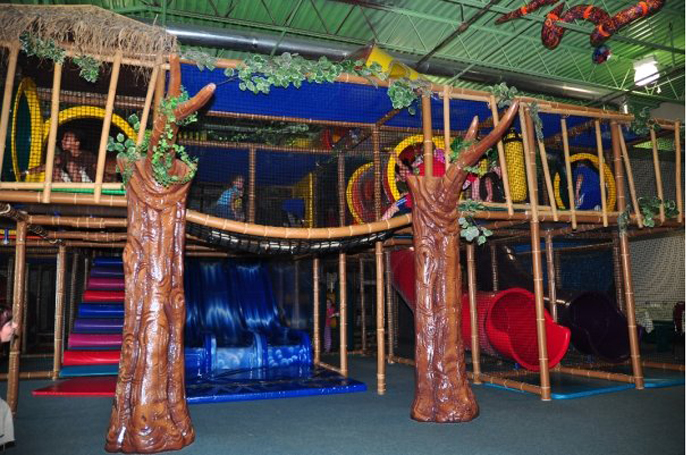 The electronic products and sun all have radiation. The radiation can hurt children's bodies and skins. So if we set up an indoor playground at our home. Children will never fell boring and they don't want to go out. Because indoor play equipment can attract them far away from the electronic products. They can play in the playground, and they also can invite some friends to go to their home and play together. At home can let kids avoid the sun radiation damage. If you don't know how to protect your kids, I think set up an indoor jungle gym is the best choice to help children avoid the radiation damage.
Copyright Reserved by Angel Playground Equipment Co.,Ltd.
Comments

David Says:
Do you guys shipping to Canada?

Angel Playground Equipment CO.,LTD Says:
Yes, We do, We aleady shipping to over 74 countries including Canada

Onepound Says:
Does the cost online is final?

Angel Playground Equipment CO.,LTD Says:
We have received your message, Yes, Online is FOB Ningbo price, It is final>
Leave a Reply
Your Phone & Email address will not be published. Required fields are mareded*