Indoor Play Structures is the Source of Happiness for Kids
Views: 2751 Update date: Jun 23,2017
Happiness is an indispensable part of people's life. Everything we do in our life is going to lead us to the ultimate goal- to live a happy life. However, today most people learned to pretend to be happy when meeting someone or showing in some places. Sometimes I can't help wondering why people today are not so happy as they look like. Is it because they are not innocent or humorous anymore? Or that they are under too much pressure? I think neither. As far as I'm concerned, adults are always sad mainly for the reason that they lack something to set up their passion to be happy. Why kids are happy, because they are interested in everything in daily life, like toys, games, indoor play structures and so on. Today I'd like to talk about how indoor play equipment makes kids so pleased about their life.
On the one hand, indoor play structure provides kids with the chance to make a lot of new friends. Friends, as we all know, is one of the most important factors for happiness. Different from the friends of their parents, children's relationship is much purer, they never hide their feelings by entertaining each other, in the indoor play structures with their dear friends, kids can be who they are. While it is a hard thing for adults to be totally sincere to others in today's world. I guess this is the most wonderful thing as a kid. Therefore, it is of great importance for parents to take the chance to have your kids make their food friends in the indoor play structure when they are kids. Because such boon will finally diaper after they turned adults.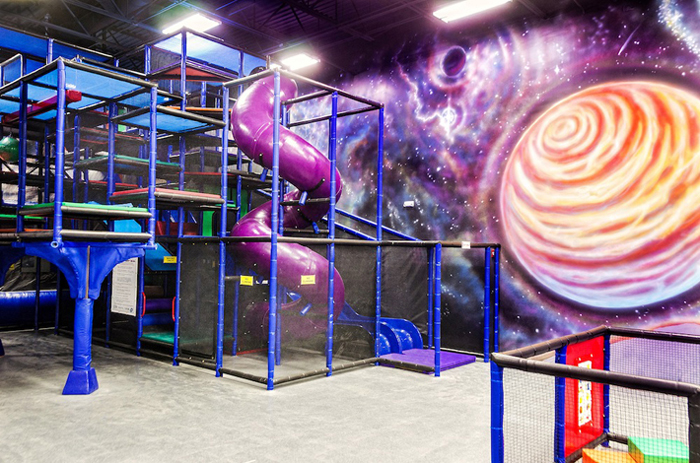 On the other hand, indoor playground is the best place for children to let out unsatisfying feelings. It seems that it is granted for parents to believe that children bear no depression or worry in their mind. But actually, every one, even kid, may come across problems. May be it is a quarrel with their best friends, or they are suffering from the loss of their darling pets, or being criticized by their teachers in classes... All these things may function as concerns to discompose kids. Therefore, the need for indoor play structures is far more violent than parents thought. Parents should pay more attention to children's emotion and haunt play structure with them as often as possible.
In general, every kids is born an angel, however, things in the world may also have bad effect on their emotion. So never forget to appease their emotion by having fun with them in the indoor play structures.
Copyright Reserved by Angel Playground Equipment Co.,Ltd.
Comments

Hans Says:
Does the cost include shipping and container cost? To USA? total cost ?

Angel Playground Equipment CO.,LTD Says:
Hi Hans: The price we show online is FOB price, Shipping cost not including, you need advise which port or exactly address for we to check the freight.

Stephanie Says:
we have about 1400 square feet would it be possible for you to send us what you have available for that amount of space along with costs?

Angel Playground Equipment CO.,LTD Says:
For 14000sqft place usually cost around USD20,000. the final cost need to check with your real layout of the place.

Navin Vaishnav Says:
Hello, Please share Quotation list for indoor play grounds. Also mention other costs like Shipping, installation and taxes ( for India). Thanks a lot..

Angel Playground Equipment CO.,LTD Says:
Hi Navin: Good day! Please check the cataloge in your email, please share the details information of the place you have.

Prachi Jain Says:
Hi, nice blog. It is a very descriptive and informative blog. The outdoor playground is very beneficial for children. It can be placed in schools, colleges, resorts, and restaurants, etc.

Angel Playground Equipment CO.,LTD Says:
Thanks

Godwin Chukwurah Says:
Request quote for different products

Angel Playground Equipment CO.,LTD Says:
Thanks! Please check our reply by email.
Leave a Reply
Your Phone & Email address will not be published. Required fields are mareded*