Indoor Jungle Gym Needs More Plants to Make a Green Environment for Children
Views: 163 Update date: Jun 25,2017
In old times, most families in the countryside have their own yard planted with a variety of trees and flowers, where the air is flesh and the road is quiet. However, things are totally different since we stride to the 21st century in which our life takes on a different look with the development of technique and social civilization. Most people now live in the crowed city where they can hardly own their own yard except for the rich who can afford for villas. It is a sad thing to face the busy city all day long without any green plants to color your life. So people decide to take the forest inside their home, which is, cultivating plants inside their houses. However, it is not only your own house, but also the indoor jungle gym that need to be decorated with green plants.
On the one hand, green plants are one of the most useful things to ease people's pressure. Taking a look at the green plants is helpful to make people feel comfortable and relaxed. Green plants in the working place benefits people from many aspects, for example, it can be treated as decoration, a device helps to filter the air, and also scenery that people can set their eyes on... While in indoor jungle gym, it also does good to little kids, for example, kids can play hide and seek under these plants, they will get cleaner and fresher air circulation in the whole place, what's more important is that green plants plays the role of protecting children's eyesight. We can almost say that green plants are just indispensable in indoor jungle gym.
On the other hand, green plant is the most suitable decoration for an indoor jungle gym. Though toys and playing equipment are already enough to attract children's attention, the role that green plants should never be neglected. Many people hold the view that since no one pay attention to the green plants, then it cares little whether we need them or not. This is totally wrong. People neglect green plants doesn't mean it has no function at all. Actually, green plants in the indoor jungle gym is of great to use to calm children down when they are in bad emotion. Though this function doesn't work obviously, it is indeed one of their advantages.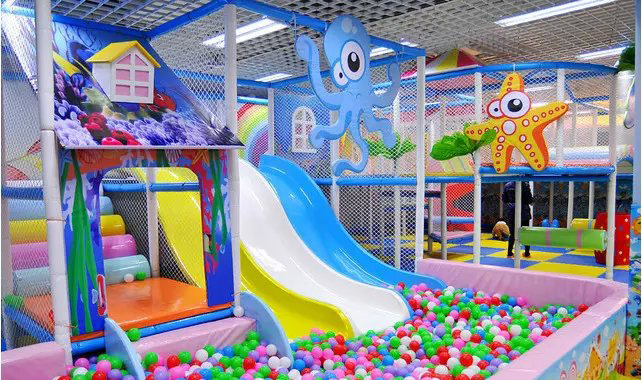 All in all, green plants play such an important role in the indoor jungle gym that people should pay more attention on them and try to move more green plants into the indoor jungle gym for little kids.
Copyright Reserved by Angel Playground Equipment Co.,Ltd.