How Much Does Playground Equipment Cost
Views: 6375 Update date: Dec 03,2020
How Much Does Playground Equipment Cost?
Playgrounds are an extremely importance place. We remember our amazing childhood playing with friends at a playground. Wherever kids go, they squeal at the site of playground equipment. Not only do playgrounds help entertain kids, but they are also very beneficial for their physical and emotional development.
Children rely on playgrounds to release their pent up energy. They are essential for recreation and help spice up the outdoor experience. If you are considering constructing a playground, it is crucial that you determine the cost of playground equipment. Moreover, you should also consider whether the playground is intended for communal use or private use. In addition to this, you can either hire a professional or install the playground on your own. However, you cannot afford to overlook safety.
How Much You Should Expect to Spend on A Playground?
Building a playground is not an affordable task. It requires a great deal of money, especially if you plan on doing it on your own without any support. Generally, when purchasing playground equipment for private use, you will need to spend anywhere between $100 and $5,000. However, for such cost, the playground equipment will only include swings and cubby houses.
On the other hand, if you want to set up a community playground, you would need to pay around $8,000 to $50,000. For an amazing community playground, prices can easily rise all the way to $150,000. In these playgrounds, you will find all types of playground equipment like sandboxes and bouncing castles as well as intricate towers with numerous slides.
What Will Be the Material Cost?
When it comes to playground equipment, many people tend to forget about material cost such as the cost of steel pipes. There are many grades of steel pipes, such as q195, q253. The price varies between different grades. There is a lot to playground equipment than the equipment itself. You also need to spend money on acquiring the right material. The complexity of the play sets will influence how much you will spend on the materials. The three most commonly used materials include metal, wood, and plastic. However, plastic tends to be quite expensive to install and is also the least durable as compared to the other options. Wood is a lot more durable and is capable of taking a good beating. Metal play sets are normally the most permanent option. But, they warm up when in placed in sunlight.
Installation Cost
Only if you are setting a simple play set for a private playground should you do it on your own. However, if the equipment is more sophisticated or you are working on a community playground, it is better that you hire a professional to help you out. Expect to pay professionals around $150 to $900 for installing the play set.
If you decide to contact the local handyman, you will need to pay him about $150 to $300, whereas, an installation company would charge you $300 to $900. But, there is no need to worry because it is possible that the play set retailers might offer free installation or charge a nominal fee for each play set. Keep in mind that pre-made play sets cost a lot more to install, while, custom built ones are easier to install. However, pre-made play sets are a whole lot safer than custom made ones.
Do You Need a Play Set Base?
A play set requires a base to ensure that it is safe for use. When you think of it, there has to be something on which the play set would sit. It will provide an anchor to the play set. You can either choose grass, rubber tiles, pea gravel, or wood chips.
Grass would be the cheapest option since it is available everywhere and would most probably be already growing in the desired area. However, rubber tiles are the most expensive option. But, they are also the safest, especially considering the fact that kids would be playing. These tiles do not require any maintenance.
Landscaping
When setting up a play set, the ground would need to be levelled and rocks would have to be cleared out as well as roots and debris. This will help prepare the base. Landscaping will also cost some money. Expect to pay around $100 to $900 for landscaping depending on where you live.
Labour
Finally, you also need to consider labour costs. It is difficult to determine the exact cost of labour as it depends on the rate charged by the professionals for each hour worked and the number of days taken to install the playground equipment. The overall labour costs that you will need to pay depend entirely on just how complex the play set. The more complex the play set the more you will need to pay.
Conclusion
Once you have gone over this post, you will have an idea about how much money you need to spend on playground equipment. It is important that you consult with a playground installation company to get an estimate.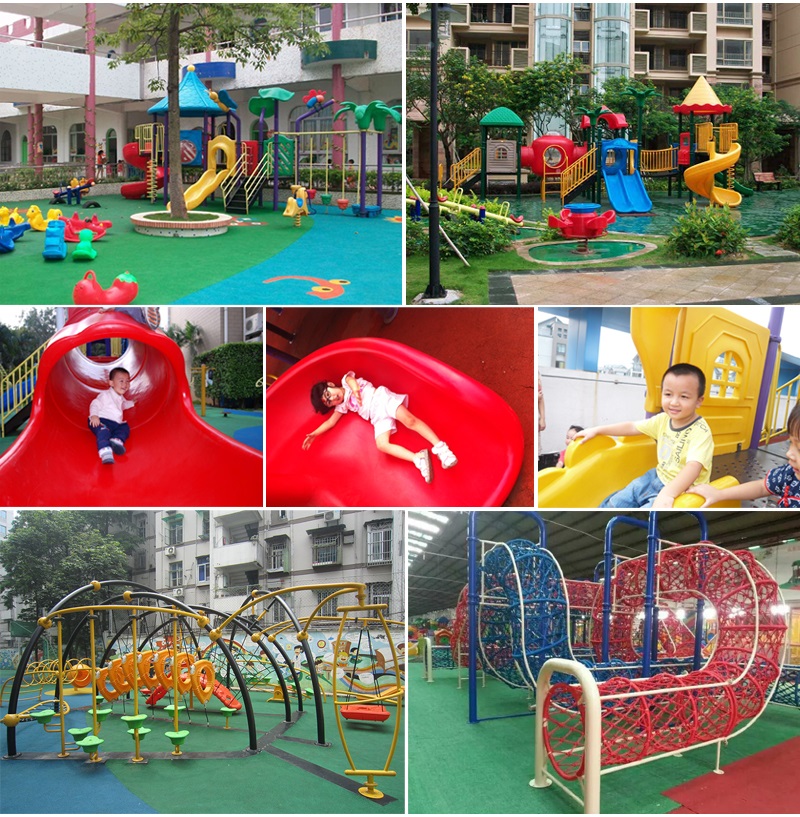 Comments

Rakesh Patel Says:
Indoor Soft play setup for 3 to 10 year age group..plz reply with design and setup cost.

Angel Playground Equipment CO.,LTD Says:
Hope this message find you well, we are pleasure to make proposal for your kids play area, please check our reply to your email. Thanks!

Siri Says:
Hi would like to know the logistics to setup a playarea and party hall for kids

Angel Playground Equipment CO.,LTD Says:
Already sent, Please check. Looking forward to your reply.

Alicia Says:
May I have a catalogue with pricing? Thank you

Angel Playground Equipment CO.,LTD Says:
Got your message, Thanks! Please check your email for process of start indoor playground, Looking forward your reply with layout information.

Rakesh Says:
We are keen to open one of indoorplay park in our town in new zealand. Pls send us information to get ideas

Angel Playground Equipment CO.,LTD Says:
Nice day! All price online are real, If anyone you like just let me know, we are pleasure to share you details, Process please check your email.

Shukria Says:
Hi I would like to open indoor playground in Toronto Canada . Do u guys access to Canada . I really like it the Rush fun park . I would like to talk about how much it cost and what is the progress

Angel Playground Equipment CO.,LTD Says:
Nice day! Please check your email for catalog, please follow the process and provide floor plan, We will make a good design for you.
Leave a Reply
Your Phone & Email address will not be published. Required fields are mareded*