How to Chose the Color for Kids Indoor Playground
Views: 525 Update date: Nov 27,2020
About the color for Kids Indoor Playground
There are hundreds of designs online. We have made thousands of customized designs. Each day the number keep rise. Seem like there are endless options on colors for kids indoor playground. But still have pattens to not let you get confuse!
Tips as below:
A, You can name the theme like Ocean, Jungle, Space, City, Dinosaur, Ice, Macarons, Rainbow, Candy, Castle, Pirate Ship, sports or any theme you like.
B, Main color be Blue Plus White (Ocean color) 20% clients chose
C, Main color be Green Plus Yellow and Brown (Jungle color) 30% clients chose
D, Main color be Red, green, Orange and blue (Rainbow color) 15% clients chose
E, Main color be Purple plus red and yellow (Fashion color) 20% clients chose
F, Main color be black plus red and blue, or main color be red plus blue and black
G, light color or Macarons color
H, Customzied. You name colors or chose designs for we to follow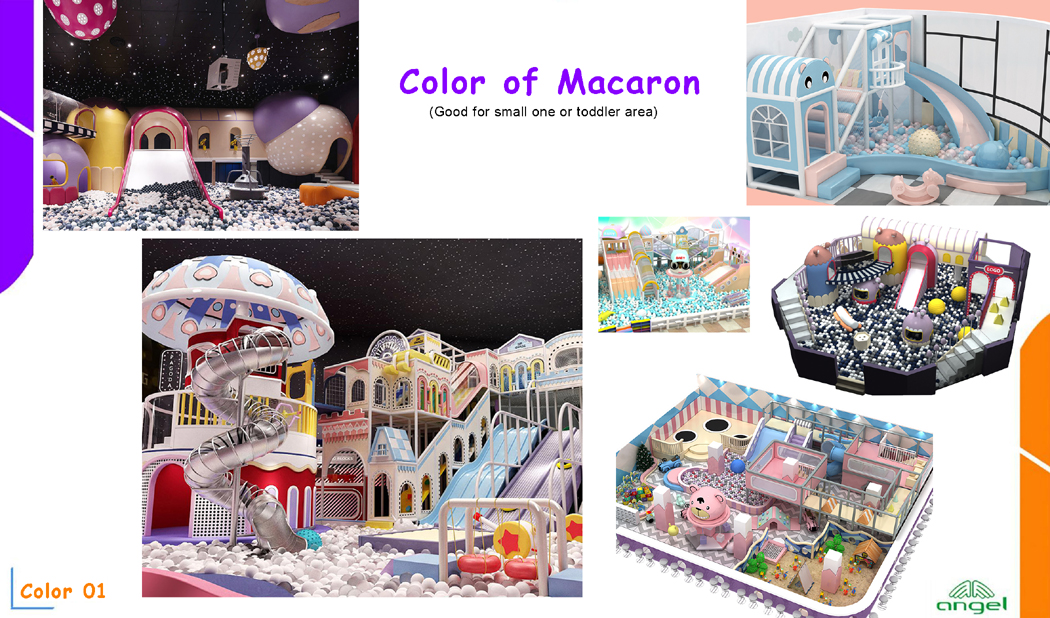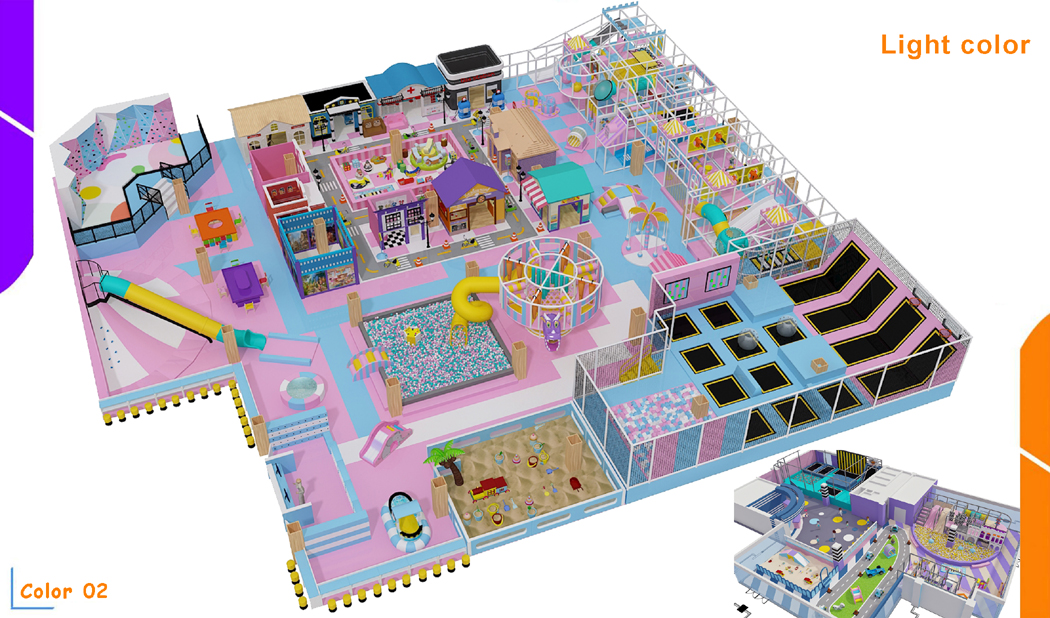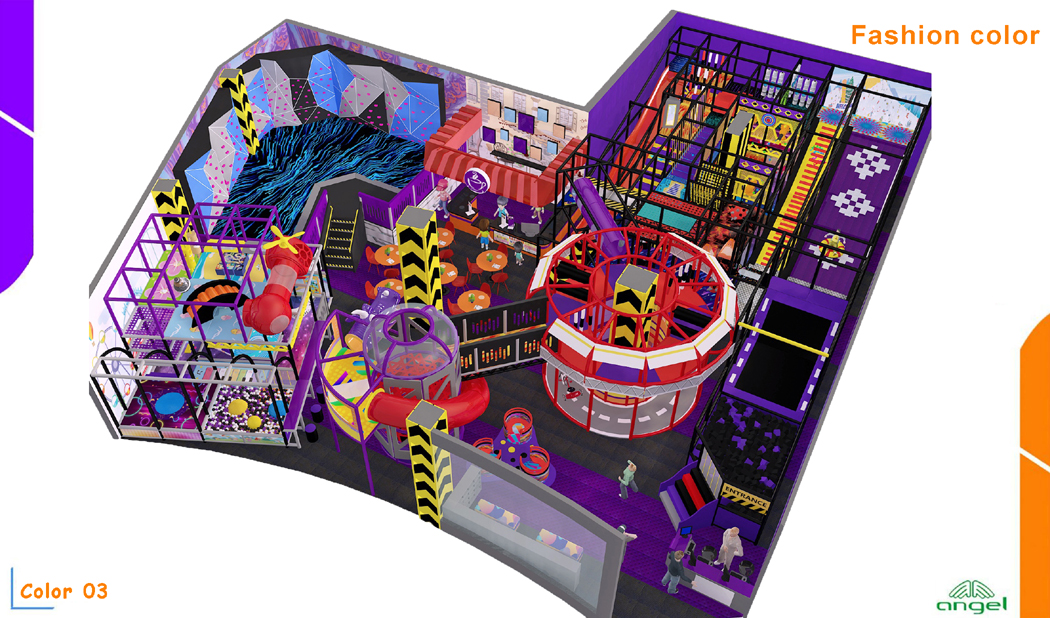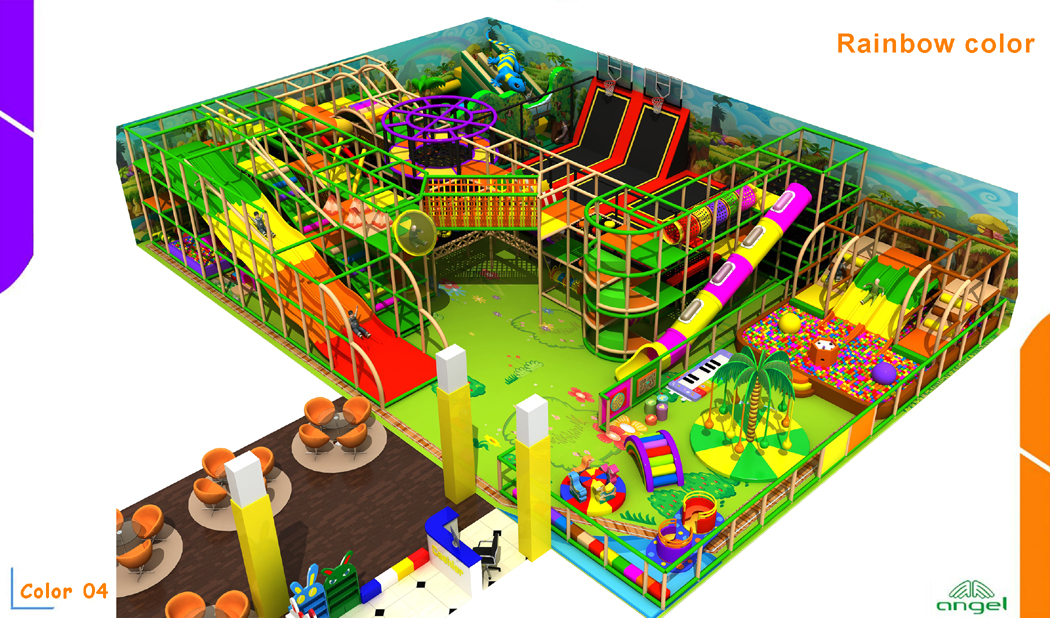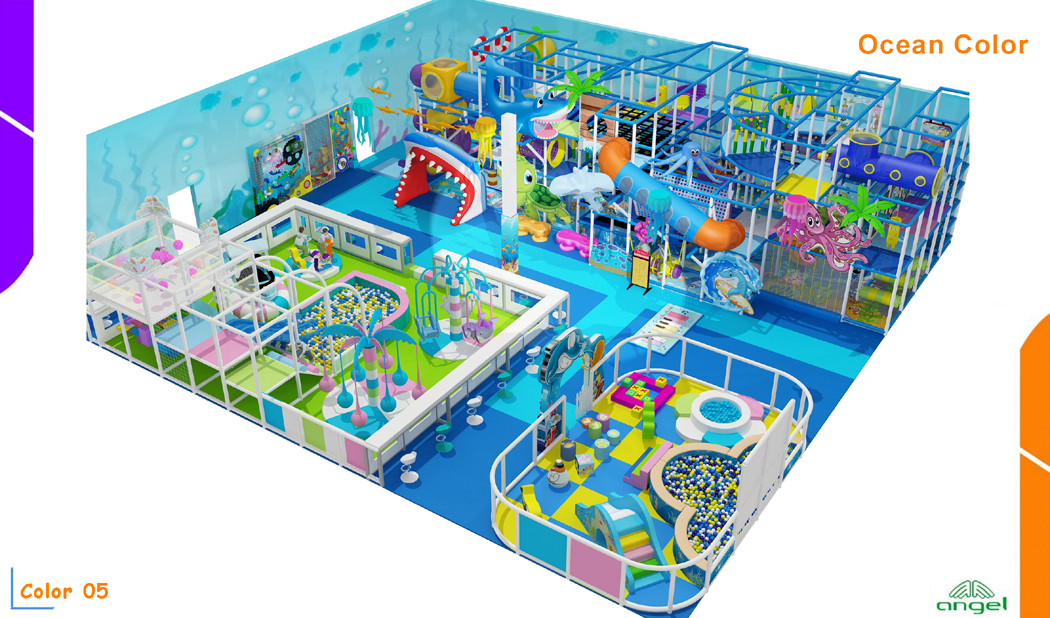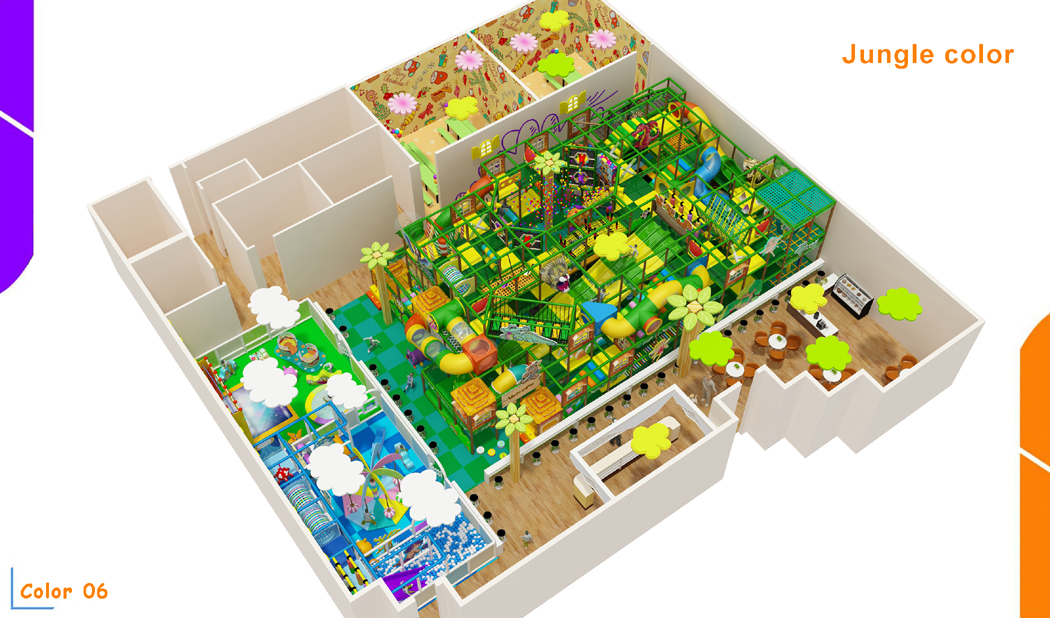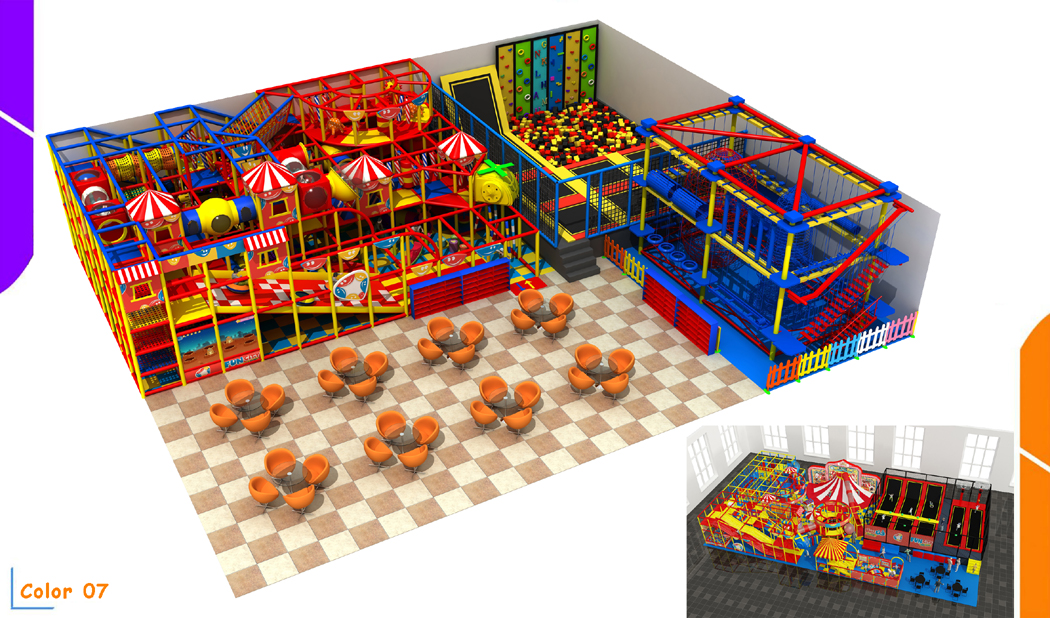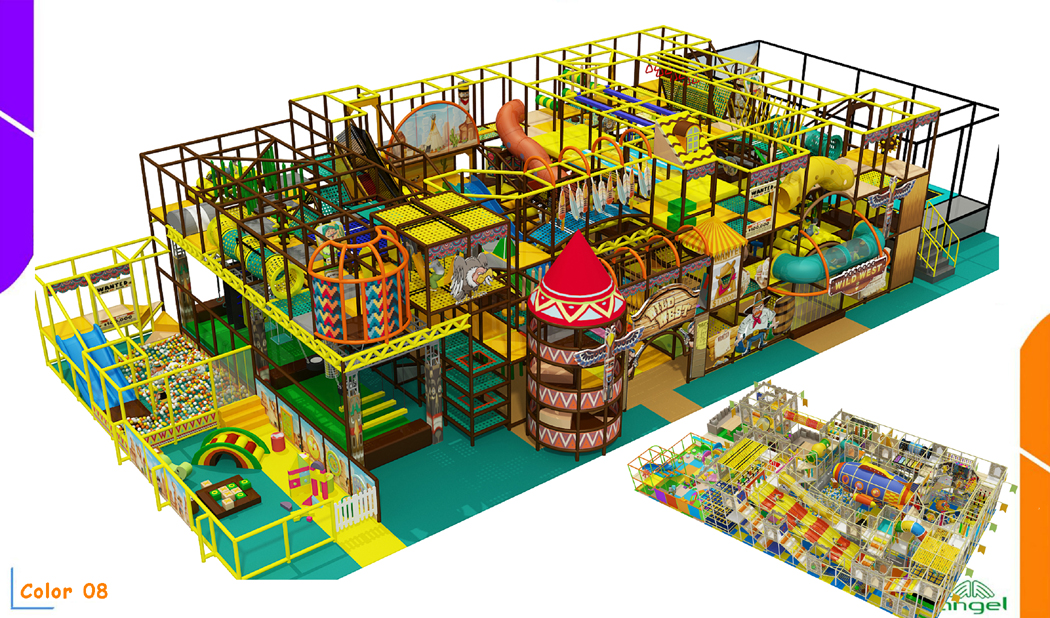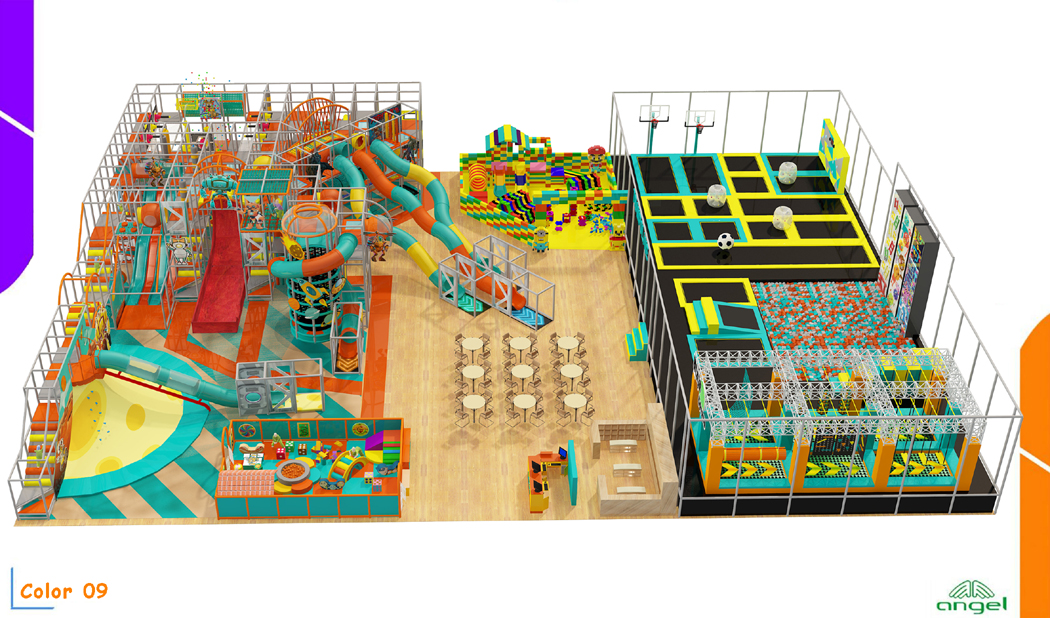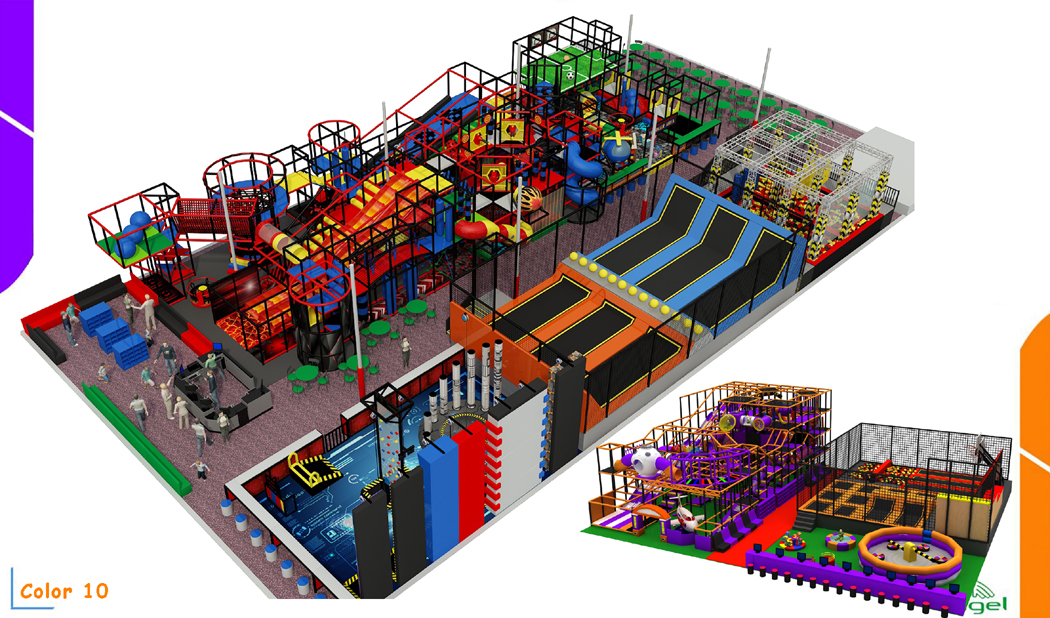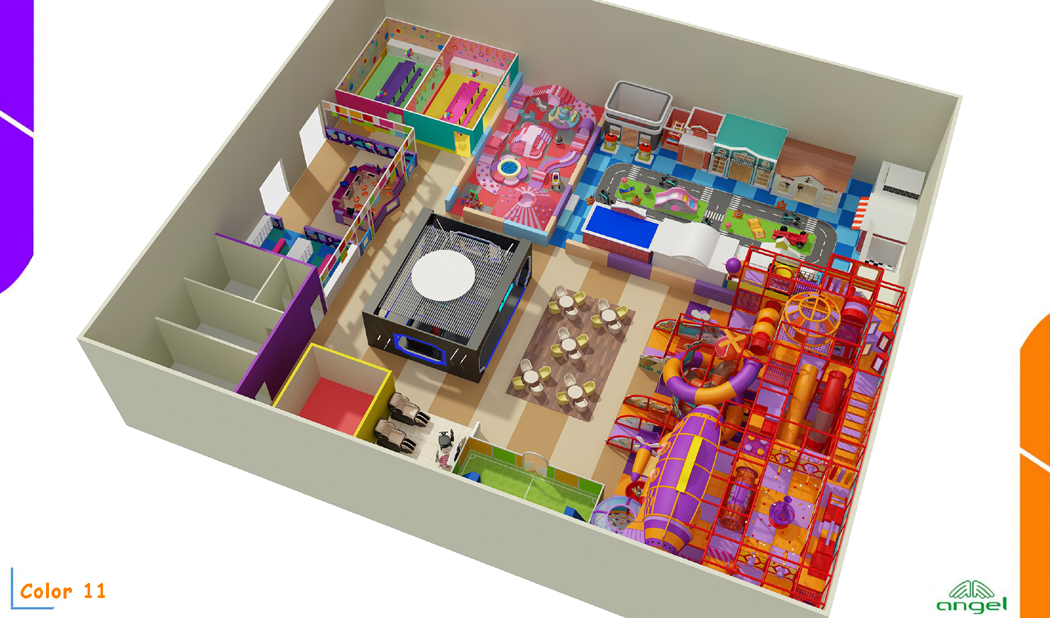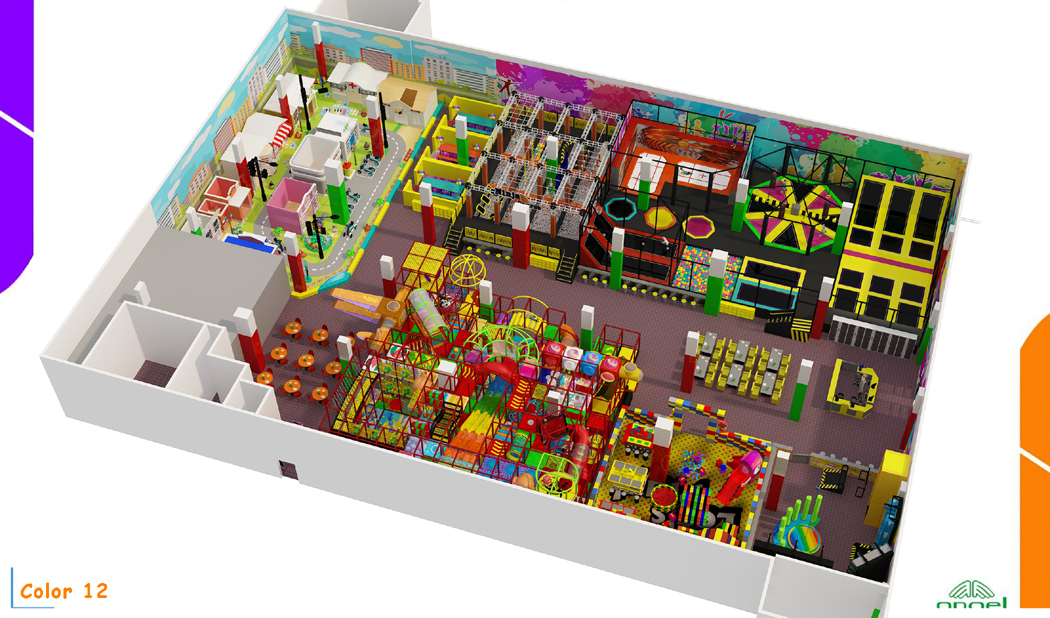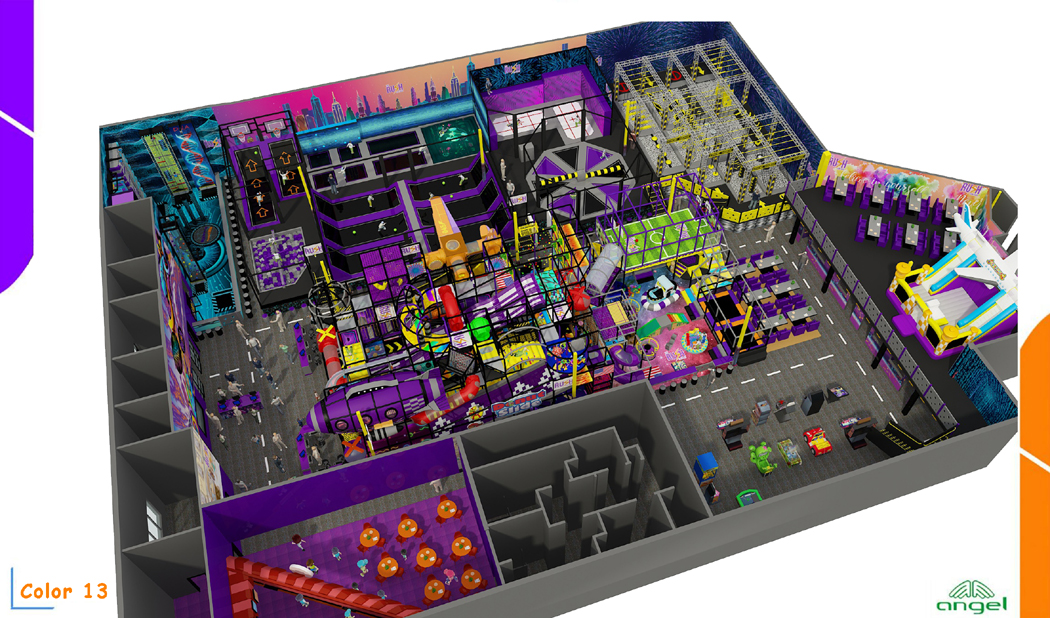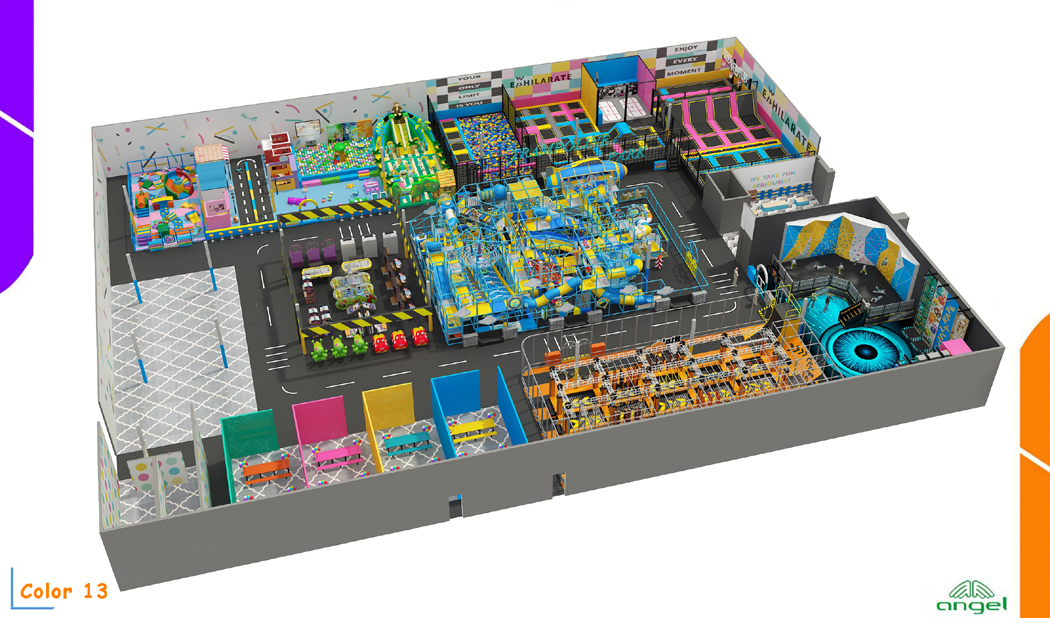 Comments

Robby Rusianto Says:
Hi. I'm Robby Rusianto from Indonesia, i'm planning to make indoor playground. i have area around 1000m2. i need small trampoline park (with 3 basket ring), rope course, ninja course and softplay for children.

Angel Playground Equipment CO.,LTD Says:
Hi Robby: 1000m2 is big place for kids indoor play area.

alfi Says:
Hola, tengo un local de 300 metros cuadrados y quiero abrirlo a fines de mayo. ¿Me pueden dar alguna sugerencia?

Angel Playground Equipment CO.,LTD Says:
Abrirlo a finales de mayo no es un problema. Le enviaremos algunos diseños que alrededor de 300m2 como referencia, al mismo tiempo por favor proporcione la información de diseño a nosotros.

shafiei Says:
I would like to know what's the required ground area to build a park for at least 100 to 200 kids.

Angel Playground Equipment CO.,LTD Says:
Nice day! for 100-200 players, you need a space about 500sq meter.

rama Says:
Hi,Do you offer a discount on your products?

Angel Playground Equipment CO.,LTD Says:
Hi: Our company have one quality and one offer, no discount! We make sure you got stable and high quality product.

Mohsin Says:
I want to buy highlighted equipement but first share its exact specification. and also please share any other equipement through which kid get more enjoyement.

Angel Playground Equipment CO.,LTD Says:
Thanks for your inquiry, we have many play elements for you, I will send you our new catalog, please share me more details of your inquir also, then we can make a good proposal.
Leave a Reply
Your Phone & Email address will not be published. Required fields are mareded*