Give more time to children for visiting an indoor playground
Views: 5309 Update date: Jun 22,2017
Childhood is the most wonderful time of one's life. But if you take a careful look, you will see pupils have too much pressure in studying. The reasons for pupils' pressure are that parents urge them to attend too many kinds of training classes for special skills and schools put undue emphasis on the proportion of pupils' entering better schools. Under this condition many pupils have no choice but to save the time of going some indoor playgrounds even burn the candle at both ends in order to get great grades and please their parents and teachers. There is no doubt that the pupils can't have a wonderful and recalling childhood. Therefore, in order to have a happy childhood, children should be given more time to go to indoor playground.
To begin with, only having a full rest, one can study efficiently. The best place for children to relax is an amusement park, which has an indoor playground. Because they do not have to worry about the weather will influence their routine. Besides, studying too hard may be harmful to pupils. At present, many teachers and parents expect children to do more work than they can handle. They do not realize that pressing children to study harder can injure their health. Even if they get great grades, physically weak children may not be able to keep up with a rapid. Consequently, the children would be far behind others and feel weak when they are having lessons.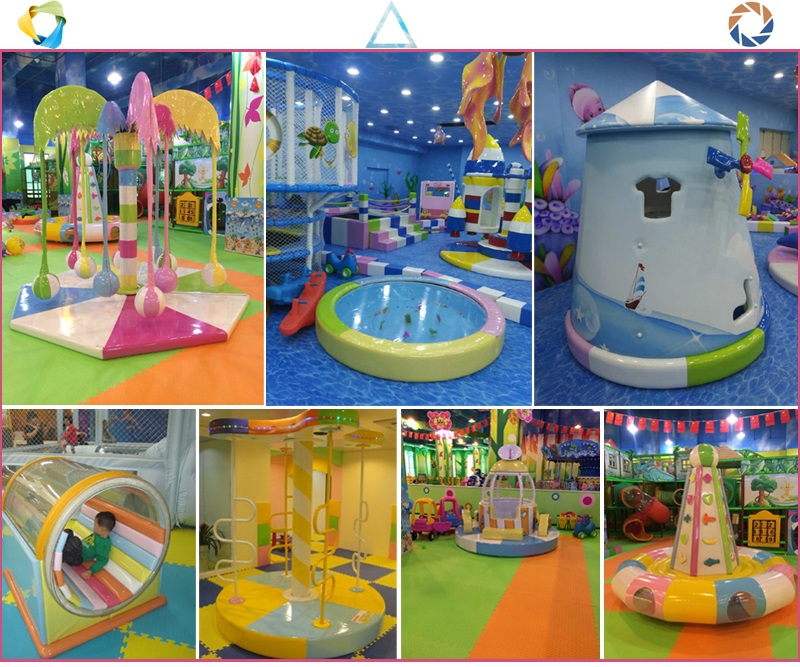 Secondly, to keep up with the fast-developing, children need a healthy body first. As an old saying goes: "He who has health has hope, and he who has hope has everything." It is necessary for kids to have more free time to do what they really want to do, for example, going to certain indoor playground. Nowadays our government has been adopting many measures to decrease the load on pupils. They have set certain hours for students for students in different grades to do homework and forbid adding class after school. What is more, schools and teachers must not force students to buy the books that are beyond the requirement of the courses. At the meanwhile, schools and teachers judge a student not only on the basis of his scores but also on his ability of handling matters and using hands. In this case, students have much time for themselves. They have more time to digest the knowledge they have learned in class, play games with friends or learn something they are interested in.
All in all, we can draw a conclusion that parents and teachers must not force children to do the assignments which they can't reach at. On the contrary, children need to be given more time to arrange by themselves. They also need more time to go some indoor playground, or to cultivate their ability of using hands. Above all, going to indoor playground does good for children's health, and it would not be affected by the weather.
Copyright Reserved by Angel Playground Equipment Co.,Ltd
Comments

Rakesh Patel Says:
Indoor Soft play setup for 3 to 10 year age group..plz reply with design and setup cost.

Angel Playground Equipment CO.,LTD Says:
Hope this message find you well, we are pleasure to make proposal for your kids play area, please check our reply to your email. Thanks!

Siri Says:
Hi would like to know the logistics to setup a playarea and party hall for kids

Angel Playground Equipment CO.,LTD Says:
Already sent, Please check. Looking forward to your reply.

Alicia Says:
May I have a catalogue with pricing? Thank you

Angel Playground Equipment CO.,LTD Says:
Got your message, Thanks! Please check your email for process of start indoor playground, Looking forward your reply with layout information.

Rakesh Says:
We are keen to open one of indoorplay park in our town in new zealand. Pls send us information to get ideas

Angel Playground Equipment CO.,LTD Says:
Nice day! All price online are real, If anyone you like just let me know, we are pleasure to share you details, Process please check your email.

Shukria Says:
Hi I would like to open indoor playground in Toronto Canada . Do u guys access to Canada . I really like it the Rush fun park . I would like to talk about how much it cost and what is the progress

Angel Playground Equipment CO.,LTD Says:
Nice day! Please check your email for catalog, please follow the process and provide floor plan, We will make a good design for you.
Leave a Reply
Your Phone & Email address will not be published. Required fields are mareded*