Designing the Indoor Jungle Gym in the Shape of Animal is Intere
Views: 3028 Update date: Jun 23,2017
In the world of passion, there are many talented people who come up with different ideas to decorate the society. I'd like to praise their action as devising Art. Recently I've found a serious of pictures showing building in the shape of animals, like the Kelpies- enormous structures shaped like the head of a horse, the dog building in Tirau, New Zealand, and the church by the Sea in Tampa, Florida, United States that resembles a chicken. Then I was wondering what will happen if we made indoor jungle gym in the shape of animals for children? Will it add more interests to the place? This idea reminds me of what does an indoor jungle gym really mean to children.
First of all, indoor jungle gym is built mainly for the amusement of children. But there is a problem that there are more and more indoor jungle gyms running for interests rather than for the satisfaction of kids. Therefore, the happiness and comfort that kids can gain from it is reduced and parents are gradually treating it as a nursery school rather than an amusement park. As people are diverged from the right direction of running the indoor playground for kids, therefore, it seems to be more urgent to make some renovations in this field.
What's more, building indoor jungle gym in the shape of animals will no doubt draw the attention of people, both adults and kids. Taking a look at the buildings around us, we can only see buildings of the same style and of the same color. We need something to bedeck the monotonous world to make it more colorful. It is a pretty good idea to design our houses with our own ideas. The appearance of indoor jungle gym in the shape of animals will be a good start that encourages us to devise other new things in our life and society.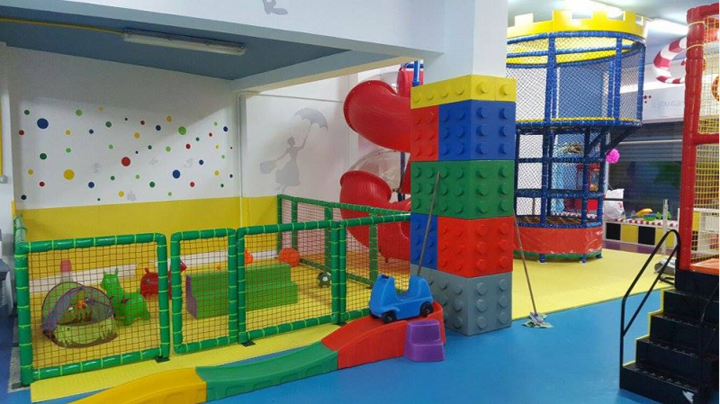 Generally speaking, creating is never a bad thing in today's society. It is wise to encourage origination in our daily life especially when it is concerned with the benefit of children. Designing the indoor jungle gym in the shape of lovely animals is not only served as an attraction for kids, but also works as a way to teach our kids that nothing should be caged in a fixed stereotype. I think this is not the task of indoor jungle gym, but also the obligation of all schools and other institutions. It is through practice that we can make our ideas come true.
Copyright Reserved by Angel Playground Equipment Co.,Ltd.
Comments

Hans Says:
Does the cost include shipping and container cost? To USA? total cost ?

Angel Playground Equipment CO.,LTD Says:
Hi Hans: The price we show online is FOB price, Shipping cost not including, you need advise which port or exactly address for we to check the freight.

Stephanie Says:
we have about 1400 square feet would it be possible for you to send us what you have available for that amount of space along with costs?

Angel Playground Equipment CO.,LTD Says:
For 14000sqft place usually cost around USD20,000. the final cost need to check with your real layout of the place.

Navin Vaishnav Says:
Hello, Please share Quotation list for indoor play grounds. Also mention other costs like Shipping, installation and taxes ( for India). Thanks a lot..

Angel Playground Equipment CO.,LTD Says:
Hi Navin: Good day! Please check the cataloge in your email, please share the details information of the place you have.

Prachi Jain Says:
Hi, nice blog. It is a very descriptive and informative blog. The outdoor playground is very beneficial for children. It can be placed in schools, colleges, resorts, and restaurants, etc.

Angel Playground Equipment CO.,LTD Says:
Thanks

Godwin Chukwurah Says:
Request quote for different products

Angel Playground Equipment CO.,LTD Says:
Thanks! Please check our reply by email.
Leave a Reply
Your Phone & Email address will not be published. Required fields are mareded*