Can indoor playground be a companion for children in New Years E
Views: 3180 Update date: Jun 20,2017
In the eyes of most Chinese people, New Year's Eve is a holy Festival in which everyone has to stay with other family members. It is Chinese people's tradition to stay up late until the next day, which is called "Shousui" in China. People stay up late for the wishes of keeping their families healthy and rich, so adults would not allow kids to play outside. However, with the fast development of the society, people are getting more and more unfamiliar with Chinese traditions, especially those who live in cities. Nowadays, people have a lot of outdoor activities in the New Year's Eve, such as going out for movies, shopping having parties or singing in KTV... staying at home seems to them a boring and meaningless thing. As for kids, they also prefer to have fun in amusement parks or somewhere else like indoor playground where they can find a lot of companions.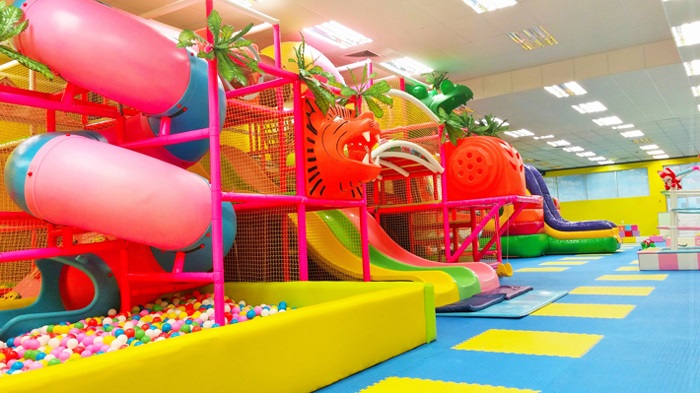 For one thing, some children treat some of our traditions as a kind of lock which restrains their freedom. But it would be a pity if today's children fail to inherit these precious traditions. But if we want to teach them to learn such tradition by forcing them to learn, this will hurt their passion and confidence about traditional culture. Therefore, the most efficient way to inspire children's interests is by adding things children love it, take the indoor playground for example. Since children prefer things that can bring them happiness, while Chinese traditions fail to do that, but if there is a small indoor playground at the corner of home, it would be easier for children to stay at home with their family members instead of longing for hanging out with their friends on this special day.
For another, with a small indoor playground being built at home, parents will be free from the burden of send children to the nearby indoor play area by car. As we all know, in the days approaching the New Year's Eve, the traffic has been a trouble for a lot of people. It is common thing to see cars trapped in the traffic jam for ours when the road condition is bad. If so, the whole day would be almost ruined and none would be happy about that. So will you just turn your kids down by telling them that the traffic is so bad that you can't drive them out? Instead of understanding you, they will feel sad and become a little annoyed of you. Is there any solution to it? What about setting up a small indoor playground in your home to deal with their need in the days approaching of after the New Year's Eve? I'm sure it will work.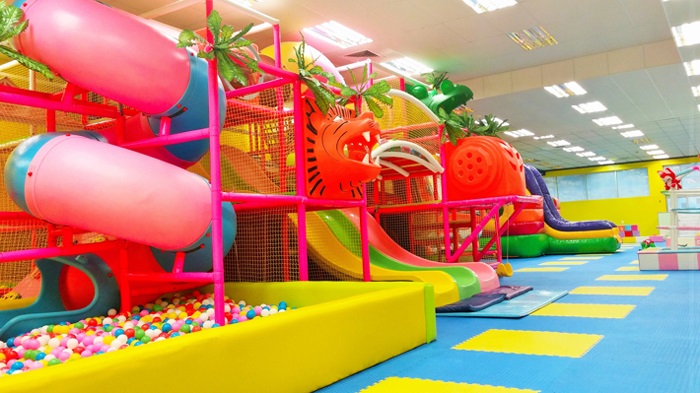 To conclude, in order to have a happy New Year with your family members and to keep your kids compliant, a small indoor playground could be the most necessary New Year's present placed at your home.
Comments

Hans Says:
Does the cost include shipping and container cost? To USA? total cost ?

Angel Playground Equipment CO.,LTD Says:
Hi Hans: The price we show online is FOB price, Shipping cost not including, you need advise which port or exactly address for we to check the freight.

Stephanie Says:
we have about 1400 square feet would it be possible for you to send us what you have available for that amount of space along with costs?

Angel Playground Equipment CO.,LTD Says:
For 14000sqft place usually cost around USD20,000. the final cost need to check with your real layout of the place.

Navin Vaishnav Says:
Hello, Please share Quotation list for indoor play grounds. Also mention other costs like Shipping, installation and taxes ( for India). Thanks a lot..

Angel Playground Equipment CO.,LTD Says:
Hi Navin: Good day! Please check the cataloge in your email, please share the details information of the place you have.

Prachi Jain Says:
Hi, nice blog. It is a very descriptive and informative blog. The outdoor playground is very beneficial for children. It can be placed in schools, colleges, resorts, and restaurants, etc.

Angel Playground Equipment CO.,LTD Says:
Thanks

Godwin Chukwurah Says:
Request quote for different products

Angel Playground Equipment CO.,LTD Says:
Thanks! Please check our reply by email.
Leave a Reply
Your Phone & Email address will not be published. Required fields are mareded*