10 best Indoor playground in Oregon
Views: 1426 Update date: Nov 15,2022
01,Awesome Indoor Playground Salem
Address:3890 Center St NE, Salem, OR 97301
02,Ocean Plays Indoor Playground
Address:1001 SE Tualatin Valley Hwy A24, Hillsboro, OR 97123
03,LEKA Playland
Address:7405 SW Tech Center Dr Suite A120, Tigard, OR 97223
04,The Athletic Edge Adventure Park
Address:1379 Madison St NE, Salem, OR 97301
05,PlayDate PDX
Address:1434 NW 17th Ave, Portland, OR 97209
06,The Wiggle Room
Address:1925 NE 42nd Ave C, Portland, OR 97213
07,Wippersnappers Kids' Play Place
Address:16542 SE 362nd Dr, Sandy, OR 97055
08,Scotty's Playhouse
Address: 700 NW Hill Rd, McMinnville, OR 97128
09,Monkey King Play Palace
Address:16365 NW Twin Oaks Dr, Beaverton, OR 97006
10,KidZone
Address:2160 NW Vine St, Grants Pass, OR 97526
01,Awesome Indoor Playground Salem
Salem's Awesome Indoor Playground deserves to be paired with an awesome brand of local coffee. We are proud to serve a variety of Stumptown coffee products, including espresso & cold brew. Grab a cup, sit back, and relax, knowing that your kids are playing on an Awesome Indoor Playground.
Address:3890 Center St NE, Salem, OR 97301
Phone:(503) 339-7054
Online:https://www.awesomeindoorplaygroundsalem.com/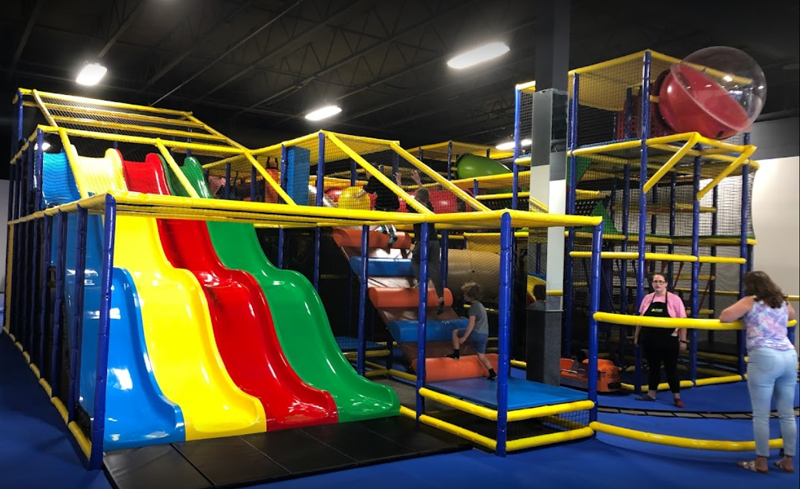 02,Ocean Plays Indoor Playground
Cleaning the facility daily and between parties
Sanitizing the ball pit and play equipment daily
Hand sanitizer is required before entering play area (hand sanitizer provided by Ocean Plays)
Address:1001 SE Tualatin Valley Hwy A24, Hillsboro, OR 97123
Phone:(503) 608-9066
Online:https://oceanplays.com/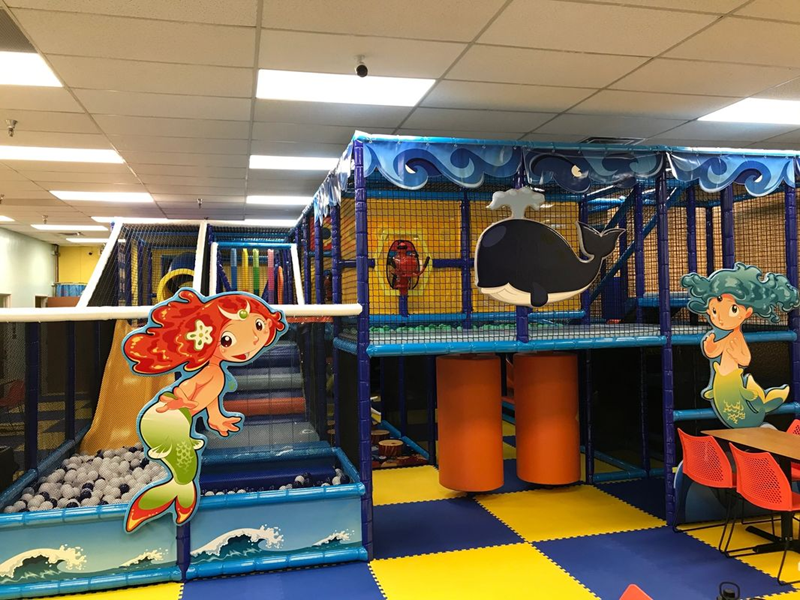 03,LEKA Playland
LEKA ['play' in Swedish] is a beautiful, modern indoor playground for kids 0-5, designed with kids and parents alike in mind. At LEKA we remove the overstimulating, chaotic elements of the typical crowded play areas to create more room for your child's imagination and a relaxed space for you to watch it unfold.
Address:7405 SW Tech Center Dr Suite A120, Tigard, OR 97223
Phone:(971) 813-8068
Online:https://www.lekaplayland.com/home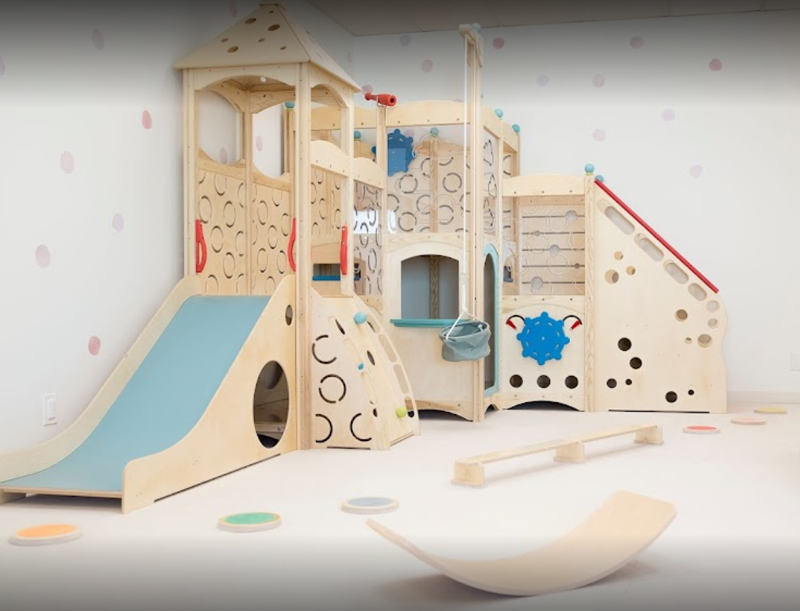 04,The Athletic Edge Adventure Park
AE Adventure Park is a non-profit facility that has something exciting for everyone! From young children to teens and older adults, we are an indoor space that holds fun for the entire family. Young children & teens explore in our 3-Story Play Structure, while toddlers enjoy their very own Toddler Village. Adults and teens play table games, golf course simulator, air hockey, corn hole, bocce ball and so much more. Our 9 hole Mini Golf course offers challenges for all ages!
Address:1379 Madison St NE, Salem, OR 97301
Phone:(503) 361-2344
Online:https://athleticedgeadventurepark.org/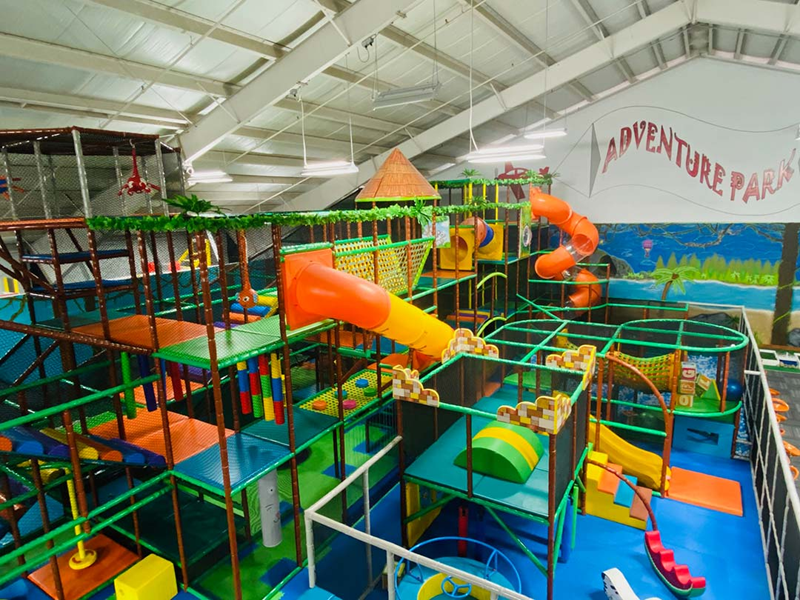 05,PlayDate PDX
Three story indoor playground with two interactive dance floors and a special ball cannon area. Our dining room is geared towards parents so they have equal enjoyment!
Address:1434 NW 17th Ave, Portland, OR 97209
Phone:(503) 227-7529
Online:https://playdatepdx.com/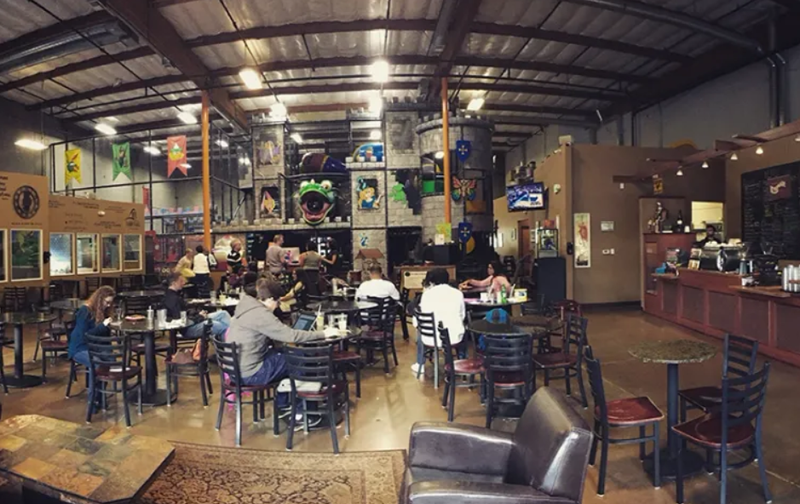 06,The Wiggle Room
The indoor play space is 2,000 square feet and includes a dedicated safe, padded floor for your children to enjoy, and a 16' x 20' play structure. Sky wheels, slides, pogo power and padded obstructions will provide hours of entertainment. Parents are encouraged to enjoy the time playing with their kids in a safe, indoors, clean, temperature-controlled, and inviting space. Our award winning indoor playground has been voted Best in Portland by our customers on Winnie.com and ranked in the Top 5 with PDXParent for 4 years running (brief hiatus when the world shut down and the category was not offered).
Address:1925 NE 42nd Ave C, Portland, OR 97213
Phone:(503) 877-9233
Online:https://www.thewiggleroom.com/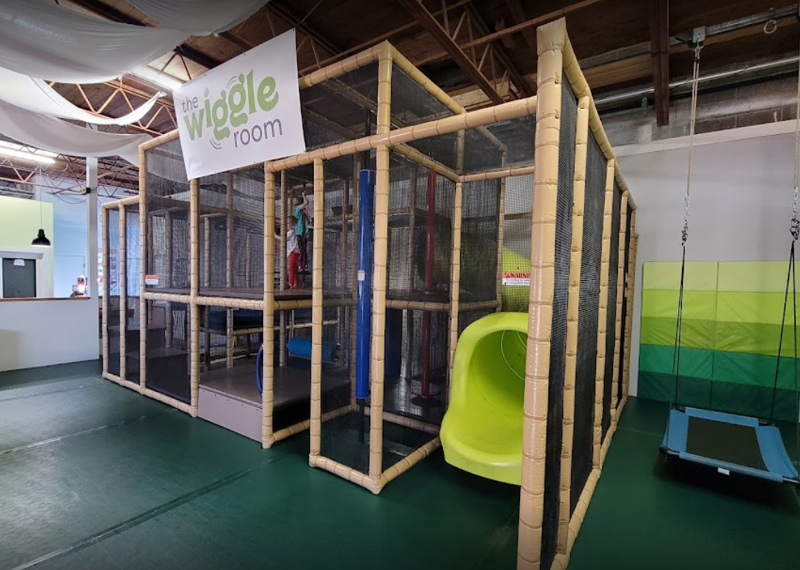 07,Wippersnappers Kids' Play Place
We feature a three level, state of the art play structure that has a quadruple wave slide, tunnel slides, monkey rings, web crawls, bridges and much more! There is a separate, fully enclosed toddler area for those that are under 40″ that has activities geared just for the little tykes. Parents are encouraged to play and interact with their children in the play structure.
Address:16542 SE 362nd Dr, Sandy, OR 97055
Phone: (503) 668-7221
Online:https://wippersnappers.com/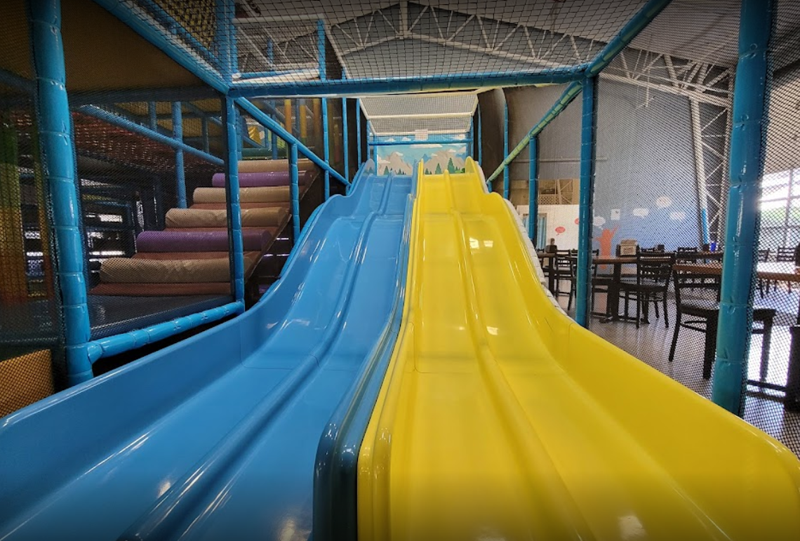 08,Scotty's Playhouse
"Scotty's Playhouse brings families from all walks of life together. Socioeconomic status, religious preference, race and many
other life factors aren't an issue in Scotty's Playhouse. What a great privilege it is to be able to offer such a great gift to so many
families."
Address: 700 NW Hill Rd, McMinnville, OR 97128
Phone:(971) 901-4060
Online:https://www.scottysplayhouse.com/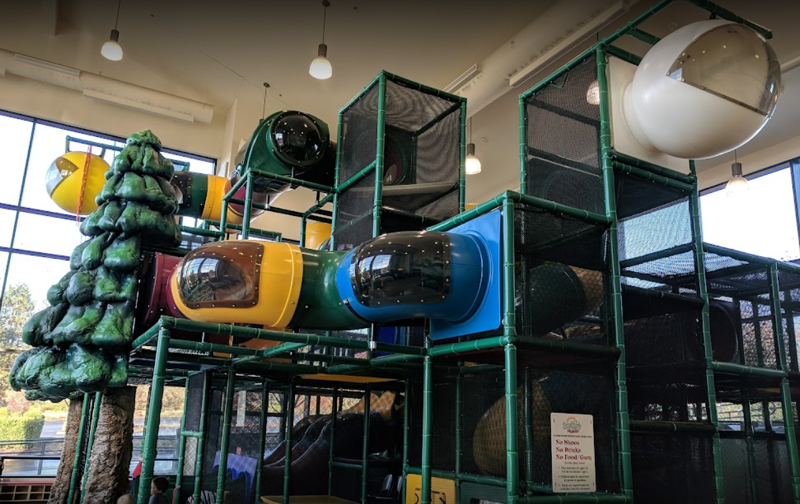 09,Monkey King Play Palace
There are so many different challenges and things to explore, we can't name them all here. But a partial list includes cargo net climbing, a shielded ball shooter zone with ball fountain, climbing tunnels, a wave slide, rope bridges, moonwalk bridges, dodge and duct mazes, a plush play area specifically for toddlers, and more.
Address:16365 NW Twin Oaks Dr, Beaverton, OR 97006
Phone:(971) 348-5283
Online:https://monkeykingplaypalace.com/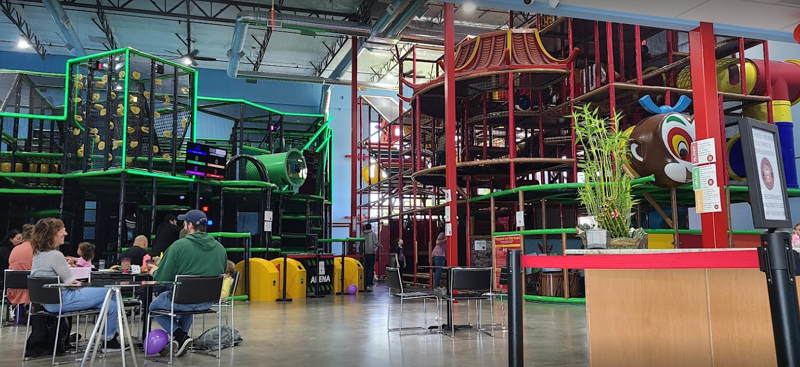 10,KidZone
With over 60,000 cubic feet of slide tubes, three gigantic ball pits, arcade games and an event space, coupled with a fully-trained and caring staff, we are the happiest, healthiest place for little people in the Pacific Northwest!
We offer an abundance of programs to support your kids' wellbeing! Open Gym, NinjaZone, Parents' Night Out, Holiday Camps, No School and After School Camps, and rental space for parties - we've got it all. KidZone is open to the public.
Address:2160 NW Vine St, Grants Pass, OR 97526
Phone:(541) 472-4800
Online:https://www.clubnw.com/kid-zone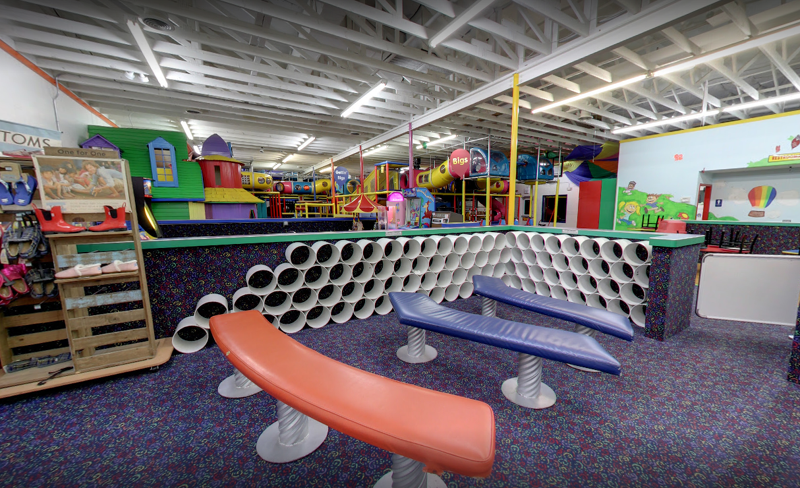 Comments

Rakesh Patel Says:
Indoor Soft play setup for 3 to 10 year age group..plz reply with design and setup cost.

Angel Playground Equipment CO.,LTD Says:
Hope this message find you well, we are pleasure to make proposal for your kids play area, please check our reply to your email. Thanks!

Siri Says:
Hi would like to know the logistics to setup a playarea and party hall for kids

Angel Playground Equipment CO.,LTD Says:
Already sent, Please check. Looking forward to your reply.

Alicia Says:
May I have a catalogue with pricing? Thank you

Angel Playground Equipment CO.,LTD Says:
Got your message, Thanks! Please check your email for process of start indoor playground, Looking forward your reply with layout information.

Rakesh Says:
We are keen to open one of indoorplay park in our town in new zealand. Pls send us information to get ideas

Angel Playground Equipment CO.,LTD Says:
Nice day! All price online are real, If anyone you like just let me know, we are pleasure to share you details, Process please check your email.

Shukria Says:
Hi I would like to open indoor playground in Toronto Canada . Do u guys access to Canada . I really like it the Rush fun park . I would like to talk about how much it cost and what is the progress

Angel Playground Equipment CO.,LTD Says:
Nice day! Please check your email for catalog, please follow the process and provide floor plan, We will make a good design for you.
Leave a Reply
Your Phone & Email address will not be published. Required fields are mareded*