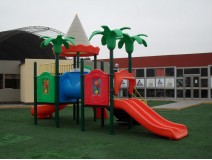 Do children need to wear outdoor playground uniforms while playi
Views: 3687 May 10 , 2017
In most schools, students are asked to wear uniforms to attend classes, which are done for the purpose of teaching students about principles and unity. There are also others places that require people to wear uniforms. As witnessed by the restaurant, the airport, the hotels... In these places, people wear the uniforms mainly for getting easily distinguished by the customers. Today, even in some outdoor playgrounds, children are provided with...
Read More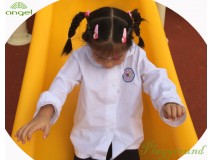 Can children enjoy themselves better when playing in outdoor pla
Views: 3661 May 10 , 2017
Controversial discussion comparing cities with the countryside have continued for years. So far there has been no definite conclusion from either side. We round of debate started, concerned with whether living in a big city makes it more convenient for kids to have fun in the outdoor playground or in the countryside. Some say that outdoor playground in big cities provide children with better service and more special experience than those in the...
Read More
Displaying 1 to 2 (of 2 news)